Did you know that there's a way for you to LIVE at Disney World?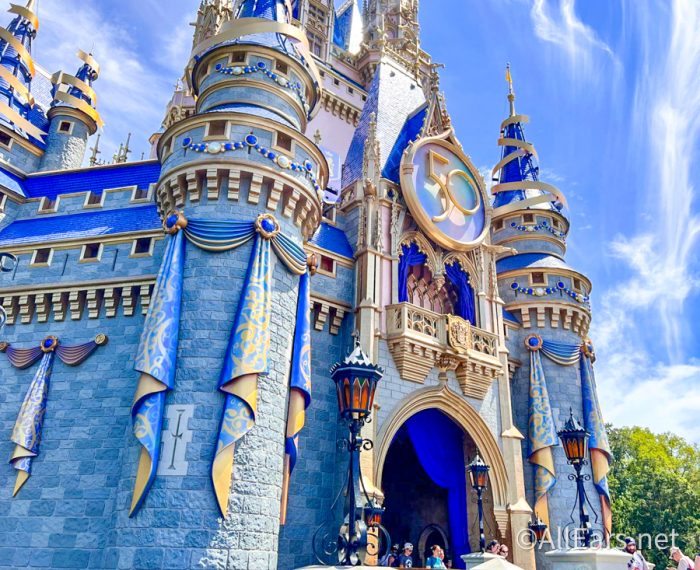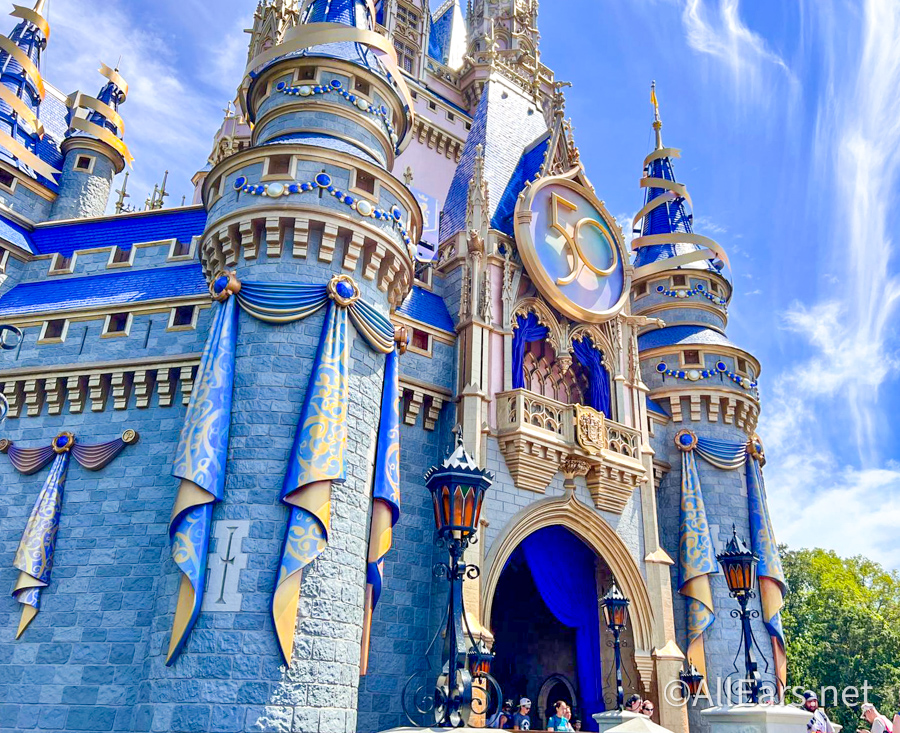 It's called Golden Oak, and it's a neighborhood located on Walt Disney World property. The homes in Golden Oak are on the more expensive side and will cost you several million dollars, but they sure are extravagant. We've seen homes for sale in Golden Oak with Star Wars memorabilia everywhere and even a house with Cinderella's carriage in it (that one wasn't in Golden Oak, however). Now, another Golden Oak home is on the market, with some pretty cool features. Let's take a look at it!
From the outside, the house looks like a regular, unassuming (albeit massive) home.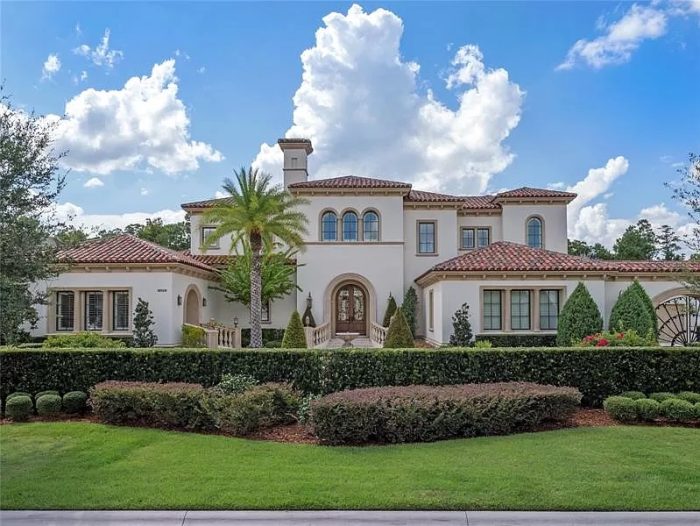 And for the most part, the interior isn't too out-there with over-the-top Disney theming. There are a few touches here and there, like the Lady and the Tramp tribute in the kitchen…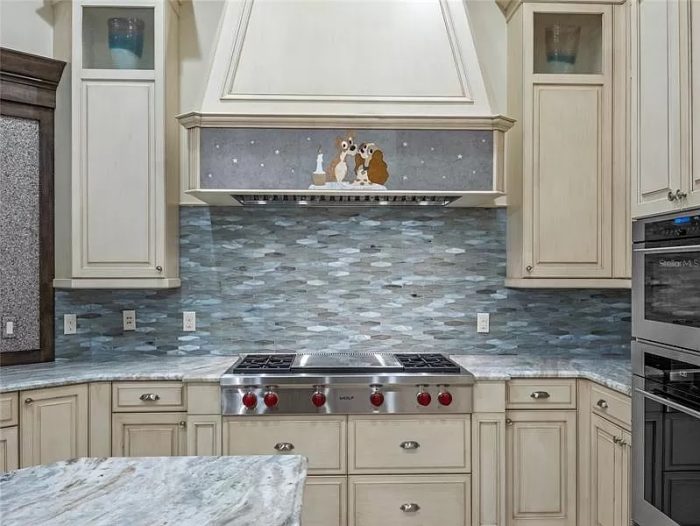 …and the Disney character cutouts on the staircase.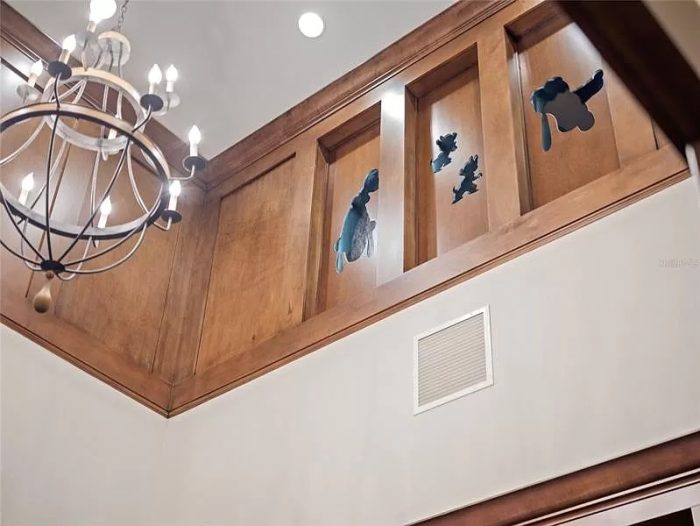 This home also has a Tower of Terror-themed elevator which is either cool or terrifying, depending on how you think about it.
The Zillow listing all boasts that the house has multiple secret rooms (it's finally time to live out our childhood dream of having a secret door behind a bookcase!), and the listing also shows a picture of this Hallway, that looks like it could be inspired by Tower of Terror or the Haunted Mansion.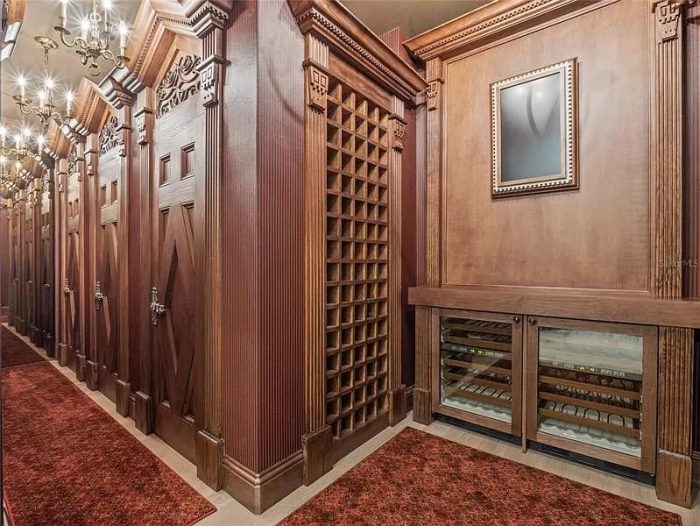 This home also has a movie theater inspired by the Town Square Theater in Magic Kingdom.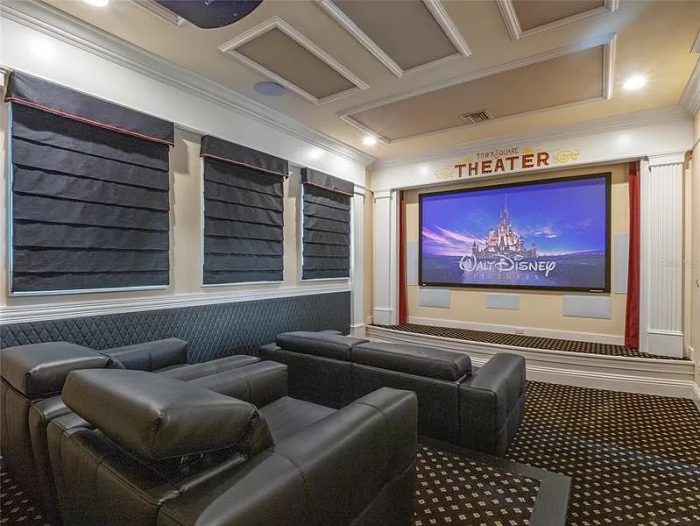 And one of the best parts is the Mickey-shaped hot tub in the backyard!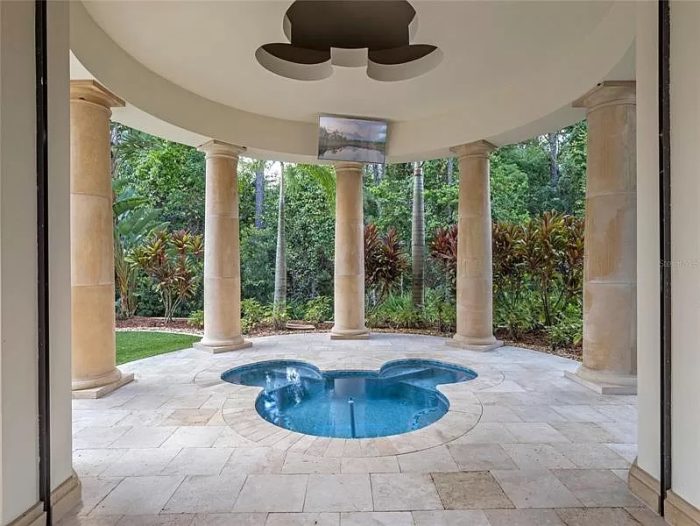 If you're interested in purchasing this house, it is currently listed on Zillow for $10 million. It is 9,713 square feet and has five bedrooms and eight bathrooms.
Don't live in Golden Oak but want to add some Disney touches to your home? Check out these Disney home items that you can get online now! You can also get these custom Disney nightlights online now, too. We're always on the lookout for more Disney news and information, so make sure to stay tuned to AllEars for the latest!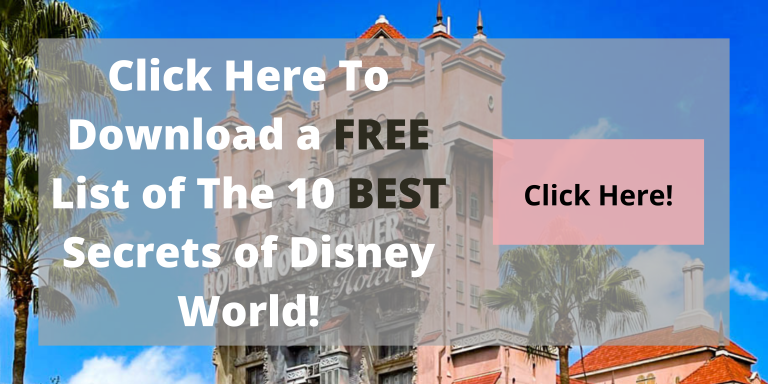 What do you think of this Disney-themed house? Let us know in the comments!