DISCLOSURE: This post may contain affiliate links, which means when you click a link and make a purchase, we receive a commission.
Comfortable shoes while walking around the parks is an absolute MUST. Nothing ruins a trip like blisters!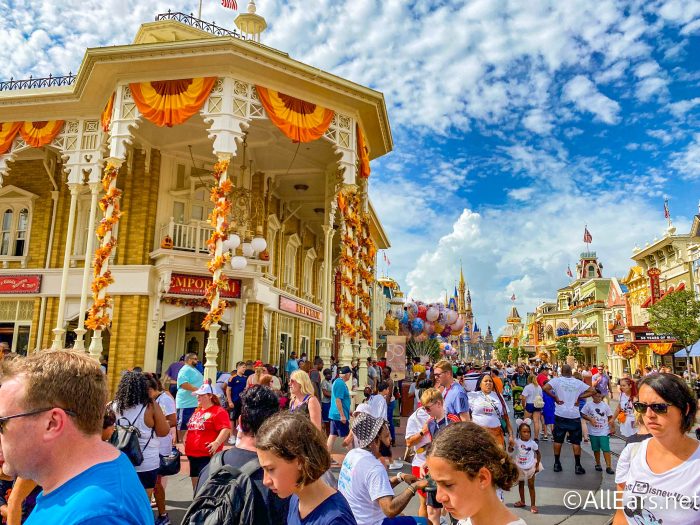 One of the most comfortable shoe brands is making a comeback — we've been seeing Crocs all over the Disney parks lately! As they are becoming the park shoe of choice for guests, we're showing you how you can get the look and comfort of Crocs for less.
Below are some of our favorite Croc dupes. Throw on some charms and no one will know the difference!
You can't tell us these don't look exactly like Crocs! For a fraction of the price ($22.99!)  you can snag a pair of these lightweight clogs for your kids. They come in a variety of colors and patterns, so every kid in your party can have their own unique pair.
Spring soles provide bouncy support, perfect for walking around from rope drop to fireworks show. The heel strap can be worn to the back for security, or pushed to the front to create a slip on shoe. Reviewers also suggest purchasing these for your little one if you aren't sure they would like wearing Crocs, that way you can test them out before forking over $50!
Want to feel like you're walking on clouds? Try out these garden clogs by YHOON that feature an air cushion! Inside the sole is a pocket of air to cradle the heel of your foot as your walk (you can even see it through the clear window in the sole!).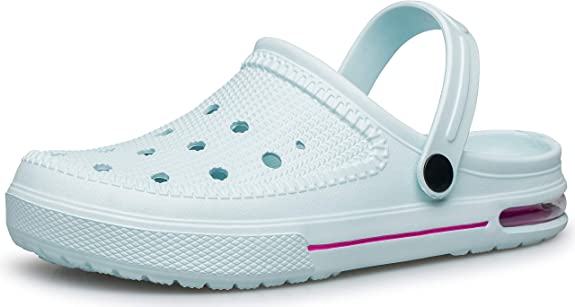 These shoes have the standard strap you'll find on the classic Crocs. The top of the shoes are vented, while the sides are closed, which can come in handy on rainy days! Choose from neutrals like black and white, or go bold with a red metallic shade!
This pair is for the most fabulous among us! Add a little glitz to your clogs with this pair by Madden NYC. This simple pair of white clogs are upgraded with a shining gold chain draped across the top — and they're only $11!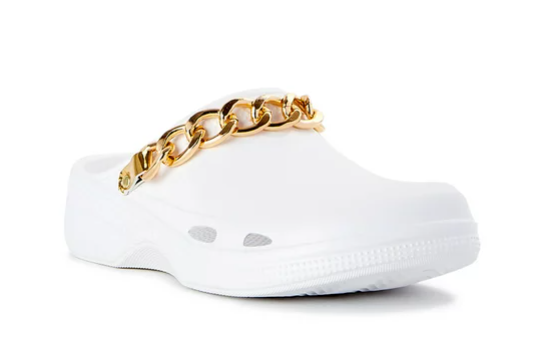 Reviewers say this pair just as comfortable as a pair of Crocs, but for a fraction of the price! While this might not be the best color to wear on a trail or anywhere there may be dirt, if you're just planning on sticking to walking the parks you should be fine.
This design is a little different, but we like it! The vents on this pair of clogs go across the top, giving the appearance of shark gills. For $11.98, all three color options are dark which is better for days when you may be getting a little down and dirty with some outdoor activities!
If you do get a little muddy, just grab a wet cloth and wipe these shoes clean. It's that simple! The soles are fully cushioned for comfort, even when you're on your feet all day. One reviewer commended how these shoes hold up to their 'rugged' name and that despite regular use they've noticed zero wear!
It doesn't matter if your little one is already walking or not, get them a pair of these clogs so they can match the whole family! These tiny clogs are absolutely adorable, and only $12.99.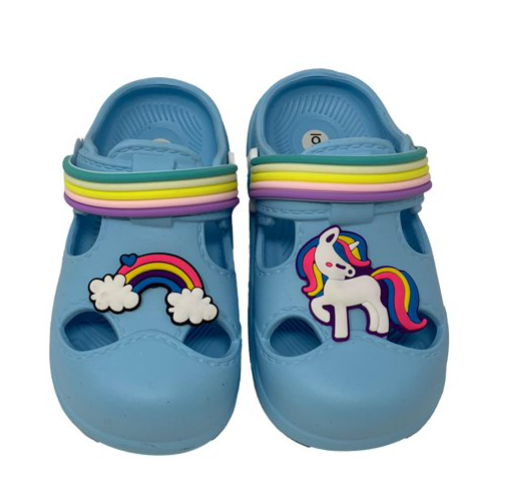 They'll be smiling when they look down at their toes and see the two attached charms, a unicorn and a rainbow. The straps feature a matching rainbow that you can convert to a slingback style to avoid any lost shoes. These are perfect for your toddler, whether you're headed to the parks or chilling at the resort pool!
Prefer a thicker sole? We got you! Opt for these clogs from Hey Medical for $12.97 that have an extra thick platform sole. These are made for medical professionals who spend all day on their feet, so you know these will make great park shoes.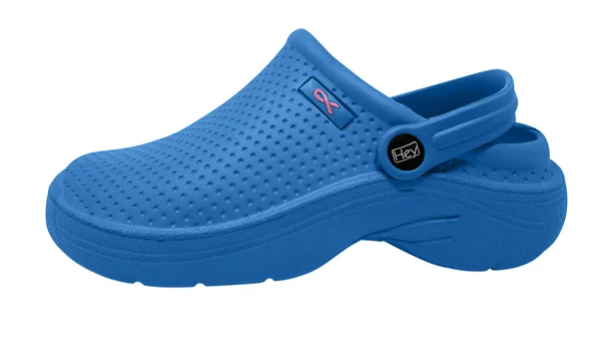 Each pair has the standard adjustable back strap that allow you to convert your shoes. This pair does not have the vents you would typically see on these style of clogs, so if you are worried about your feet getting hot or prefer having more air flow, you might want to choose a different pair from this list.
With these shoes you will be ready to hit the pavement for some fun (and long!) days at Disney!
Cut down on the time you spend standing in lines by using our guide to Genie+!
Click here to subscribe
Are you a rope dropper? Do you prefer long, full days in the parks or splitting your time up? Let us know below in the comments!