DISCLOSURE: This post may contain affiliate links, which means when you click a link and make a purchase, we receive a commission.
Planning a Disney trip can be stressful, especially now with all of the things to remember like dining reservations, park reservations, and even ride reservations!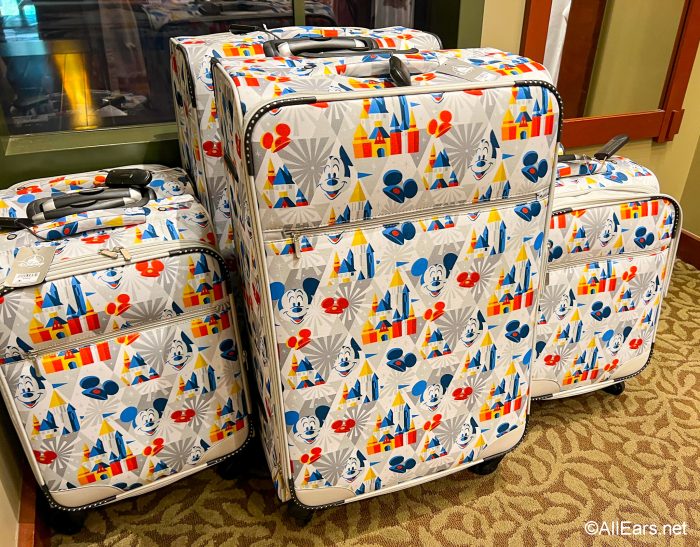 You can avoid unnecessary stress by creating a packing list so you don't forget anything. But how do you know what to pack? Besides obvious necessities like clothes and toiletries, there are some items that even long-time Disney visitors forget to bring.
Pack for your Disney trip like a pro by ensuring you bring these five items. You'll be thanking yourself when you arrive!
Disney might be a magical place, but that doesn't mean accidents won't happen. While there are first aid services at Disney World, you may not always be close to one! Sometimes it can be more of a hassle to go and visit as opposed to just taking care of a small issue on your own.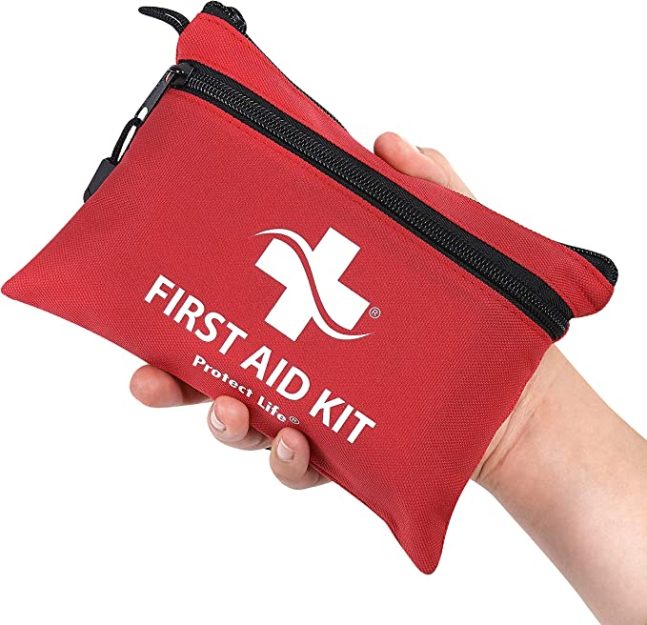 We recommend bringing a travel sized first aid kit and keeping it in your park bag. It doesn't need to be anything fancy; as long as you have some bandages, alcohol wipes, pain meds, and some gauze pads you should be covered for most minor problems. Most travel first aid kits have these items plus more, like this one from Amazon. It comes in its own carrying case and has a whopping 100 pieces all in a convenient size! You can also customize your kit with additional items you may personally need, like aloe gel for sunburns.
While we're on the topic of aloe gel, we suggest bringing some for your trip. As you know, it is often incredible sunny at Disney World no matter the time of year. While we hope you remember to reapply your sunscreen regularly while you're spending the day outside, sometimes things still go awry and you end up with a painful sunburn!
Prepare for the worst by packing some aloe vera gel. If you're unfamiliar with this product, aloe vera gel can be soothing when applied to a sunburn. The gel found inside the leaves of the aloe vera plant can not only help with inflammation, but it can sometimes reduce the peeling that occurs after a bad sunburn (for more information on the use of aloe vera to treat burns, check out this article from Healthline). Check out this bestselling travel sized aloe vera gel that Amazon reviewers swear by!
Another way to combat the heat and keep yourself healthy while you're outside is to make sure you're staying hydrated. When you sweat you are losing water, and staying hydrated is important for keeping you energized and ready to enjoy all that Disney World has to offer! While in the parks you can carry your own water bottle to refill at the water stations at various quick service food locations.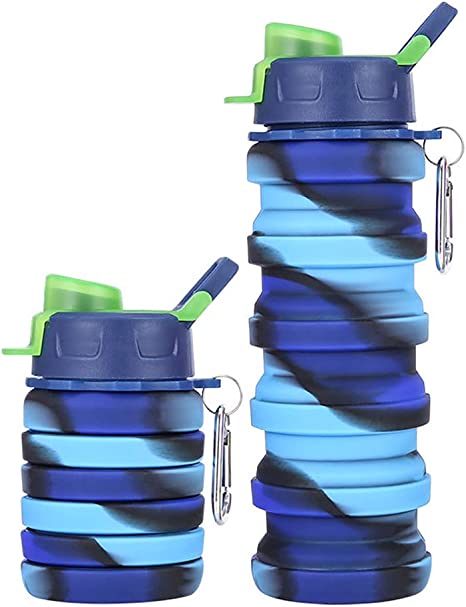 We know you're often pressed for space in your park bags. We get it- we don't want to be lugging around a 20 pound bag either! To help save on space but still always have water on you, we recommend bringing a collapsible water bottle. When you're in between fills or your bottle is empty, it can collapse down to take up less space. You can also opt for a water bottle with a loop and carabiner, so you can clip it onto your bag and leave more room inside for necessities (like souvenirs!). This water bottle has both features and would be perfect to bring to Disney!
Speaking of souvenirs, we bet you're planning on bringing some back with you! It's kind of impossible to leave Disney World without purchasing SOMETHING, whether it's a personal item to remember your trip by or presents for your friends and family. Remember to leave room in your suitcase when packing, and the easiest way to do this is with a souvenir bag.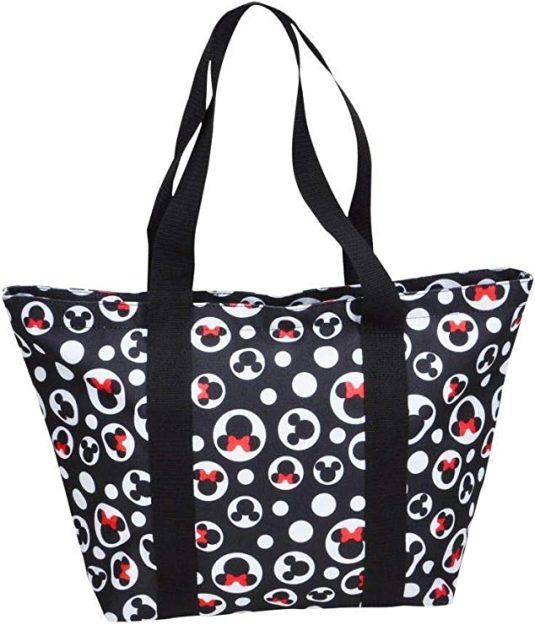 When it comes to picking a bag, the choice is up to you! We recommend getting a bag that closes with a drawstring or zipper to protect your items during travel. A tote bag is a great option because this can accommodate most common souvenirs like shirts and mugs. This Disney tote bag is the perfect one! It features a cute Minnie and Mickey print and can easily fit plenty of items. Once filled just zip it up and pop it in your suitcase to bring home a little bit of Disney!
Whether you plan on doing laundry while on your trip or are waiting until you return home, it's a good idea to bring a laundry bag with you. Having a bag to separate your clean and dirty clothes helps you keep track of what's been worn already. This is also particularly useful when you are traveling with little ones who tend to make a mess!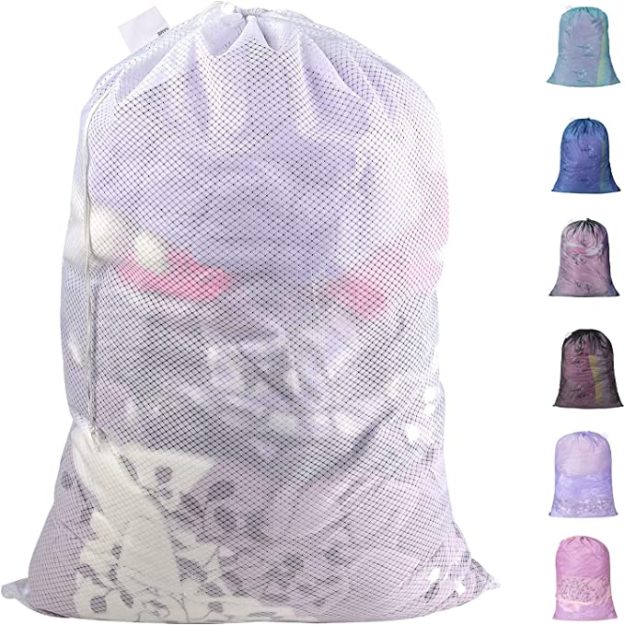 Your laundry bag doesn't have to be fancy; a drawstring bag big enough to hold your clothes will do. We like this one because it is made of mesh and very lightweight! If you're planning on doing some laundry at your resort or hotel, you can easily collect your dirty clothes throughout the trip and then you have a bag to easily transport them to and from the laundry room! For those who are planning on waiting until they get home, it's convenient to have all of your dirty clothes in one spot, plus you can separate them from any clean clothes you might have in your bag.
We hope you learned some new tips and tricks from this article that will help you during your next trip to Disney World!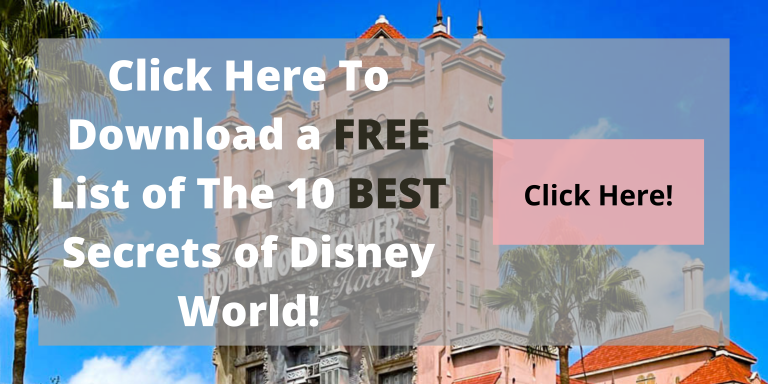 Are you a packing-list-maker or do you prefer to go with the flow? State your side in the comments below!