Star Wars Day may have come and gone, but there are still plenty of reasons to celebrate over in Disneyland's Galaxy's Edge.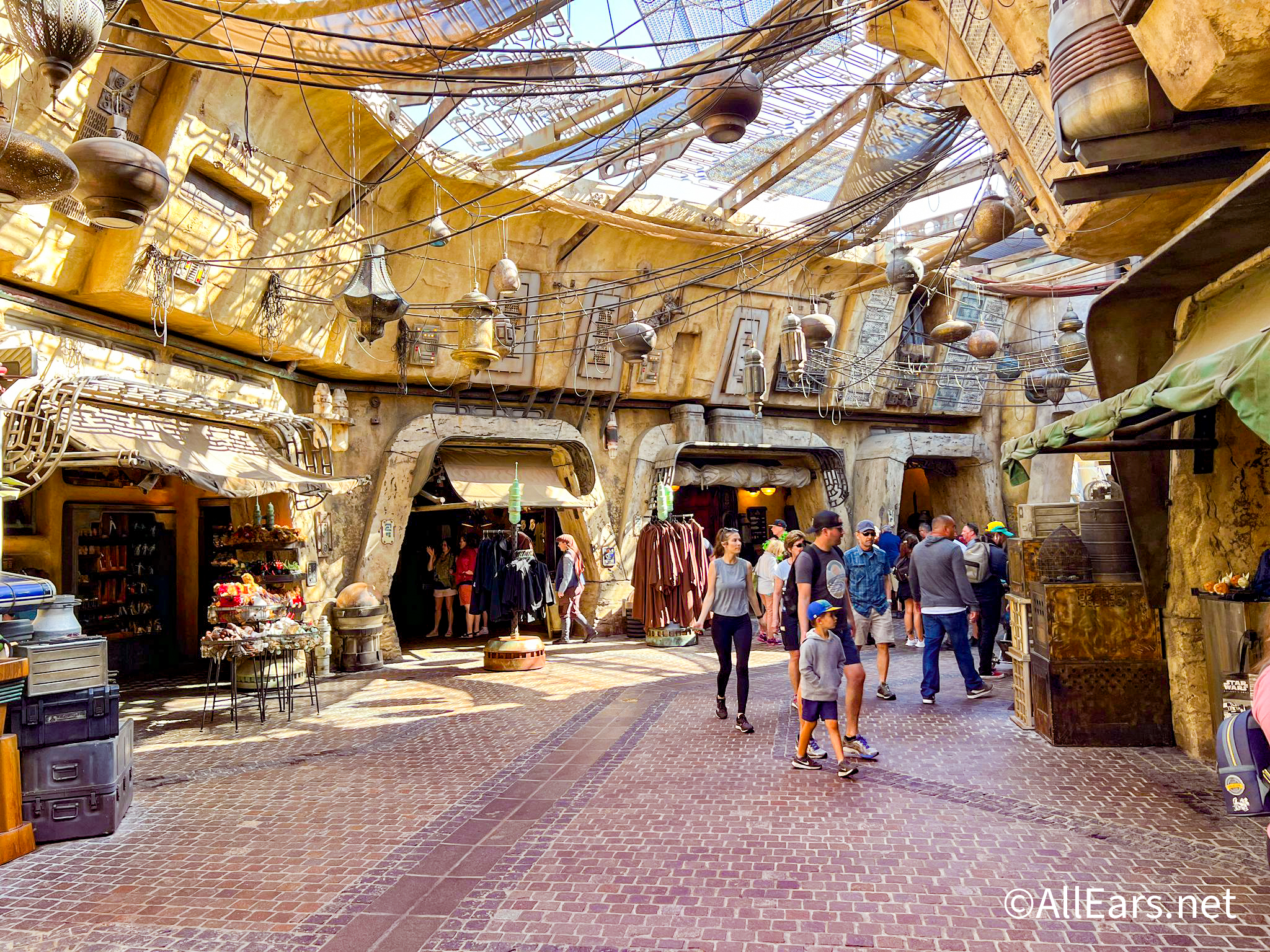 You could make your way to Star Wars: Rise of the Resistance or chow down on out-of-this-world eats and drinks on Batuu. But now there's something NEW to try and it looks awfully familiar!
We had our fair share of Star Wars-themed treats during the May the Fourth festivities. One of the special additions that arrived for that celebration was the Chocolate Chip Sweet Sand Cookie over at the Milk Stand in Galaxy's Edge. We hadn't had the chance to try it before, so we stopped on over recently, saw they were still serving it, and just had to give it a go!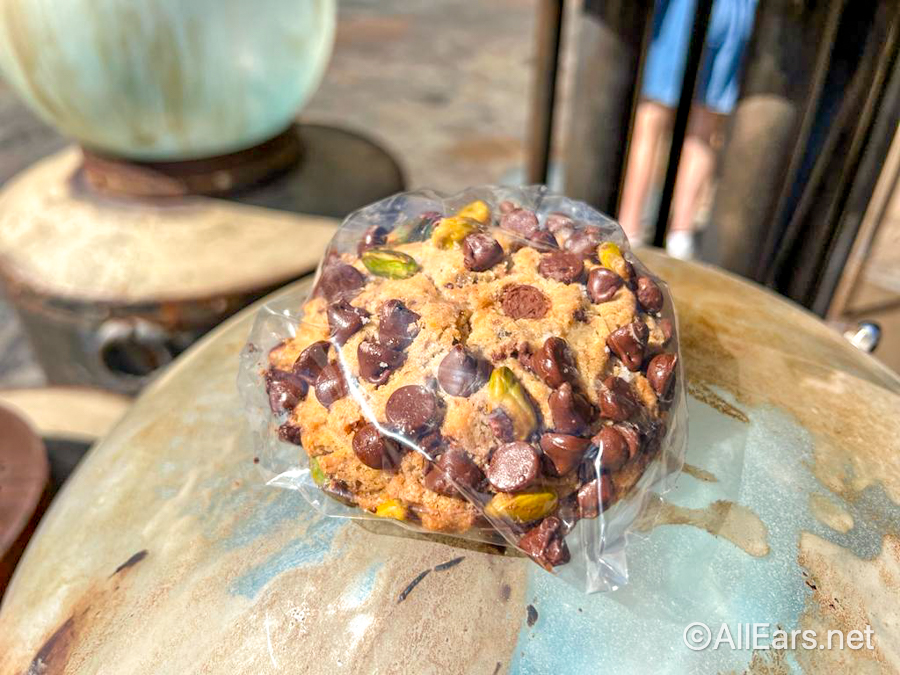 This chocolate chip-toffee cookie with pistachios and sea salt definitely hit the spot. Gooey chocolate chips + sweet toffee + crunchy pistachios + soft cookie dough = a delicious treat.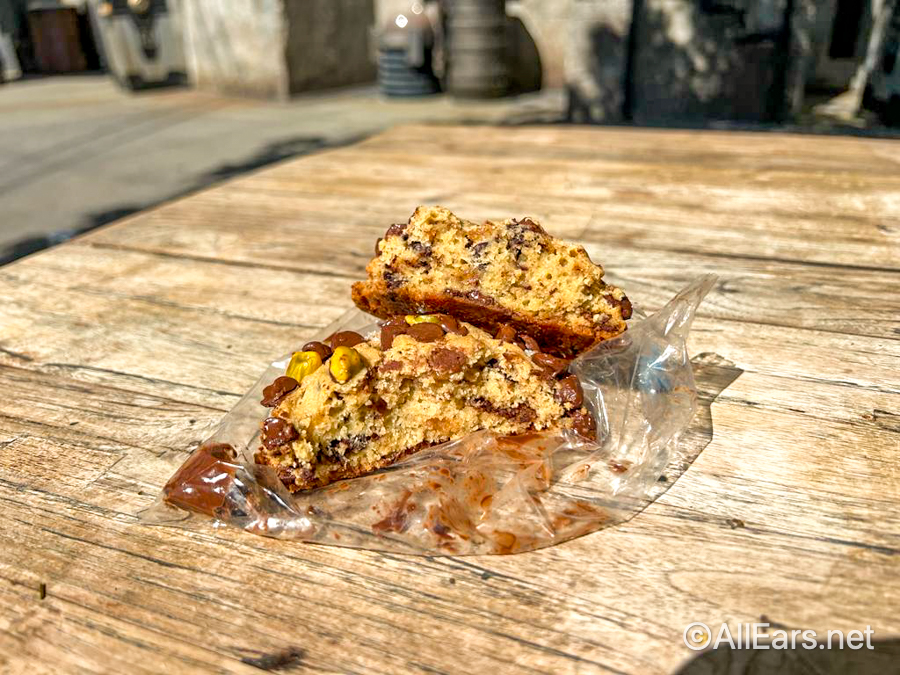 We can't help but compare this cookie to the ever popular Gideon's Bakehouse in Disney Springs. It does look a bit similar (with it being a HUGE cookie with lots of toppings and all!), and was honestly pretty comparable to Gideon's. We'd still say Gideon's wins this battle, but kudos to Disneyland for this tasty creation.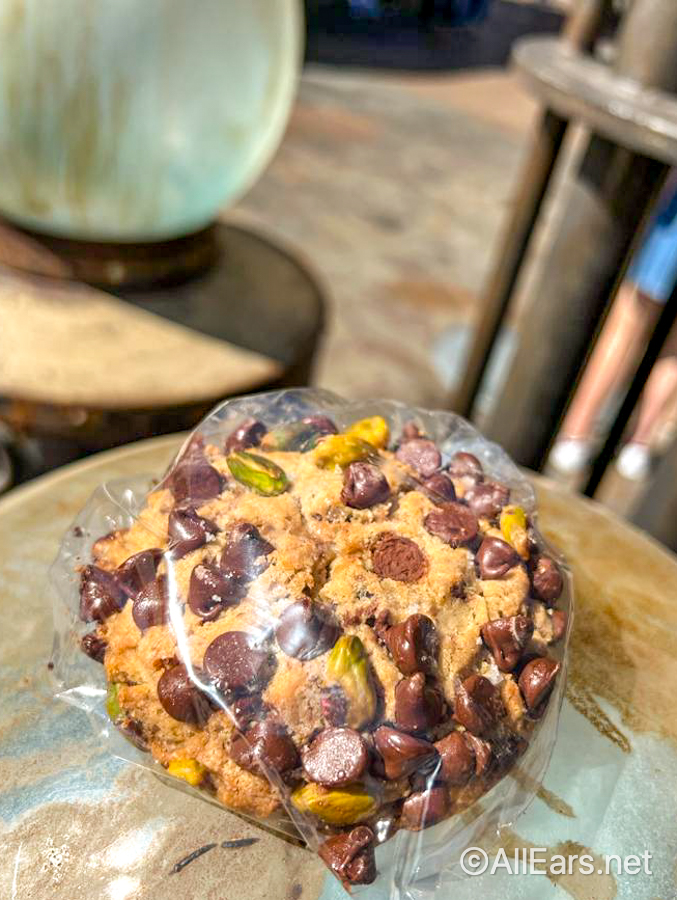 For $3.69, the cookie could be a great snack for those looking for something sweet and those who love chocolate (just be aware that the chocolate can get pretty messy). If you're a Disneyland local hoping for a Gideon's lookalike, this might do the trick!
For the latest Disney snack news and more, be sure to stay tuned to AllEars.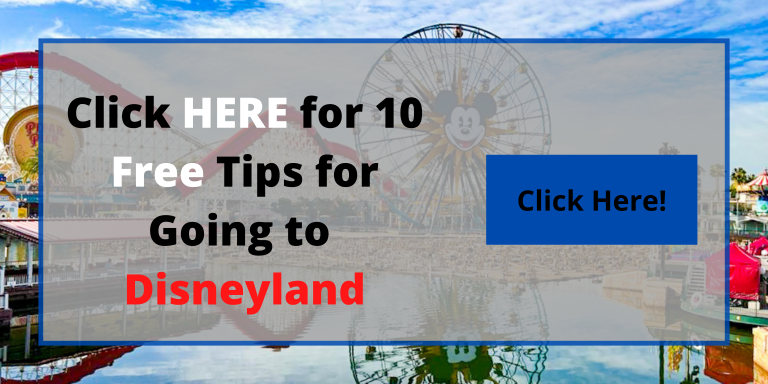 Have you ever had a Gideon's Bakehouse cookie? Let us know in the comments!