It's finally here! It's time for Destination D23 held at Disney's Contemporary Resort in Disney World!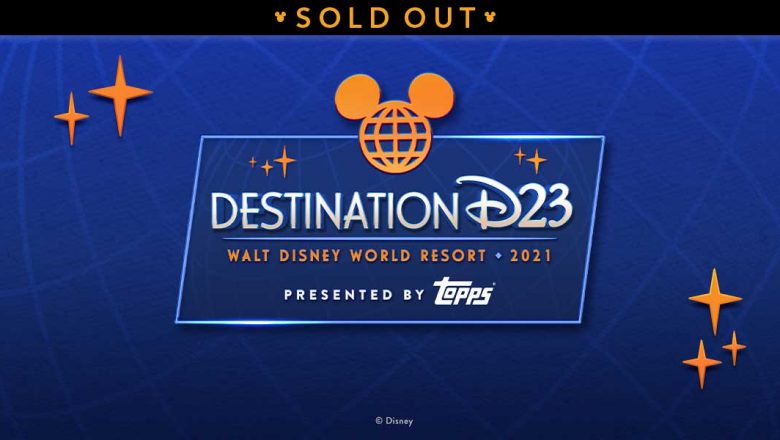 We're here LIVE at this sold out weekend event where we'll see tons of Disney history, shopping and more! Follow along with AllEars for all the fun.
The Walt Disney Archives: 50 Years of Bringing Home the Magic Exhibit
The first exhibit of the weekend is a brand new exhibit curated by The Walt Disney Archives. Here you'll find 50 years' worth of memories and merchandise from Disney World!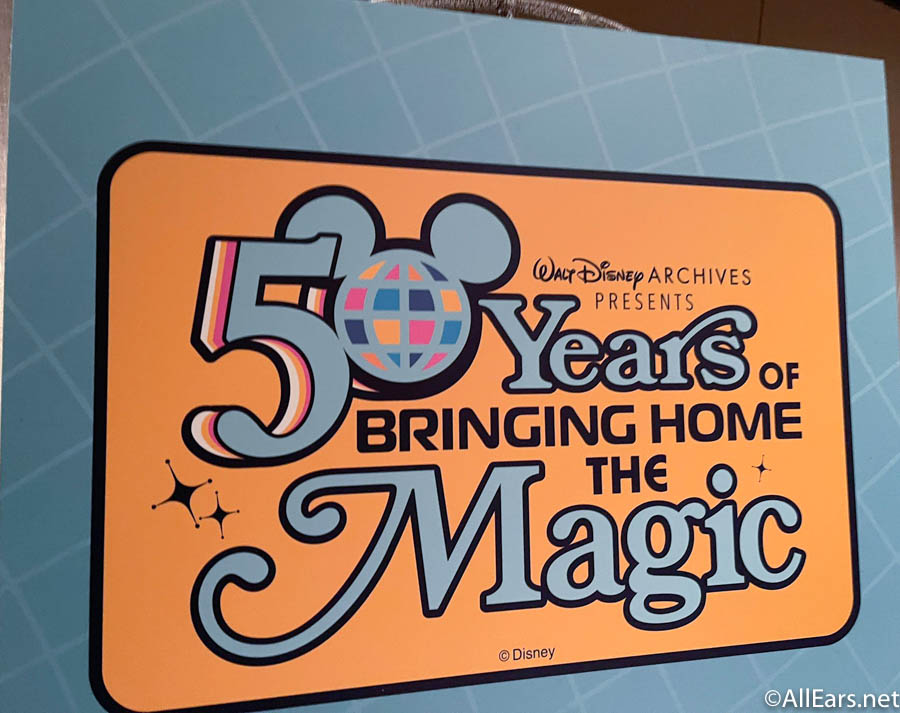 The first thing we saw was the Dream-Catching Machine!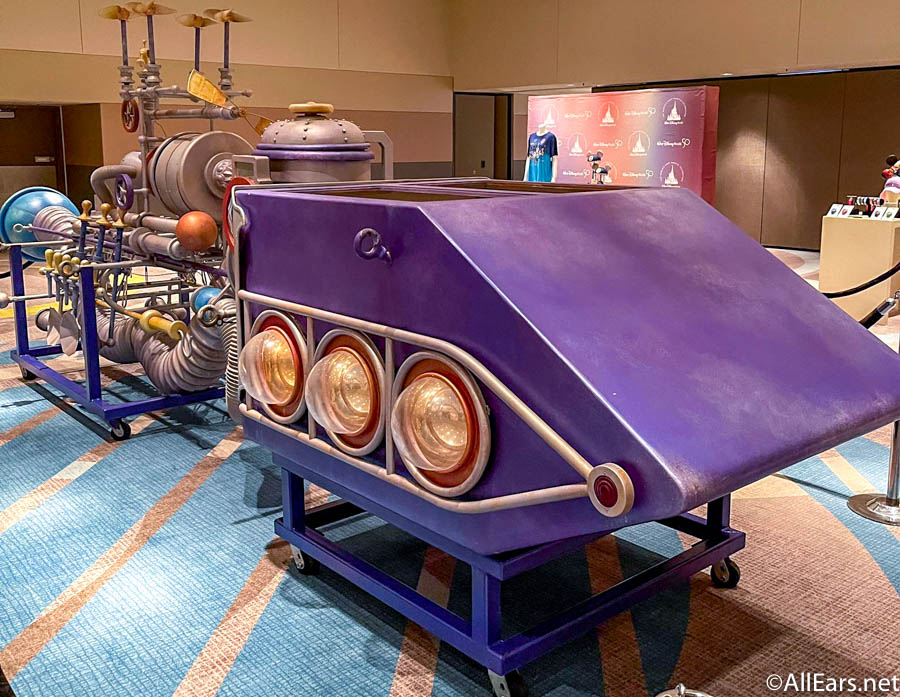 The Dream-Catching Machine is from the original iteration of Journey Into Imagination in EPCOT, which opened in 1983 and featured the characters of the Dreamfinder and Figment. After the ride was changed in 1998, the Dream-Catching Machine was moved to Mouse Gear until 2020, when The Walt Disney Archives acquired it.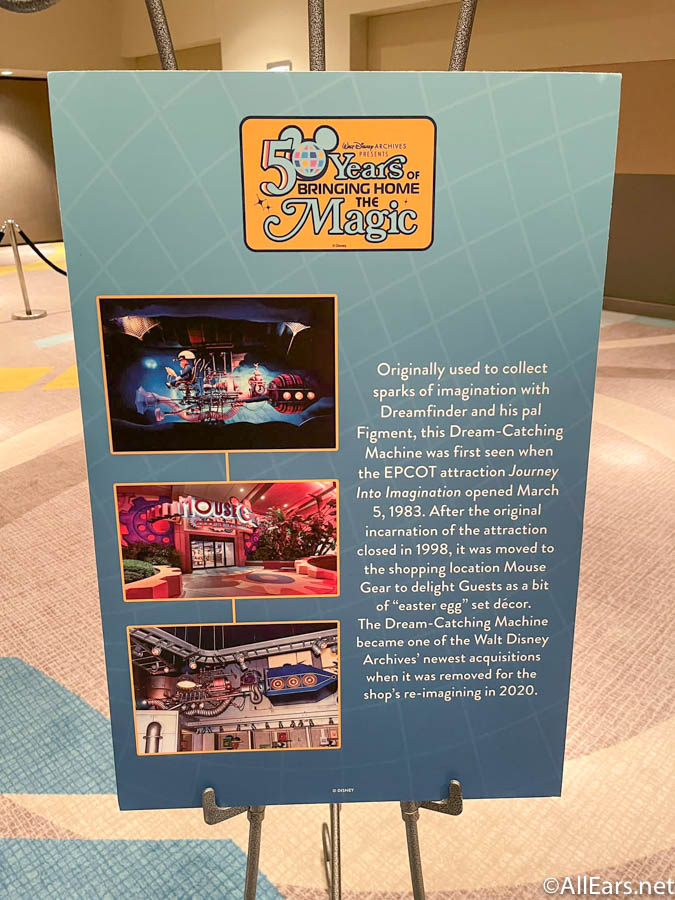 Check it out in our video below!
Dream Finder's Dream Catching Machine on display at Destination D23 💭 #DestinationD23 #D23Events @DisneyD23 pic.twitter.com/c1oE2ZZskS

— AllEars.Net (@AllEarsNet) November 19, 2021
Next, we went on a journey of fifty years of Disney World merchandise! We started with the 1970s, when Disney World opened in 1971. Souvenir guidebooks were very popular!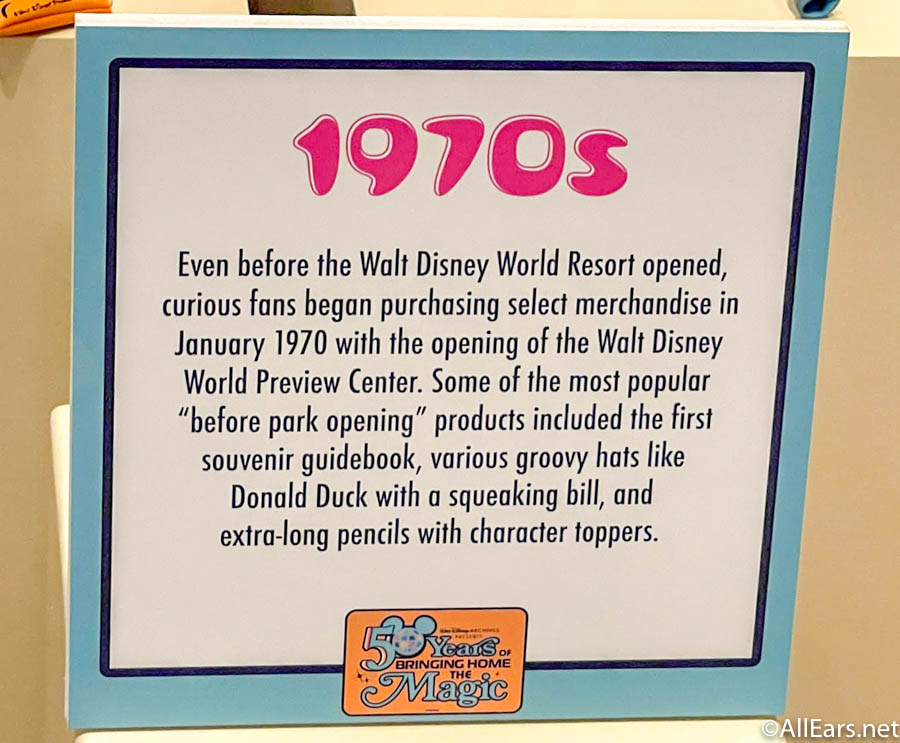 Some of this merchandise might look similar to Disney World's current Vault Collection!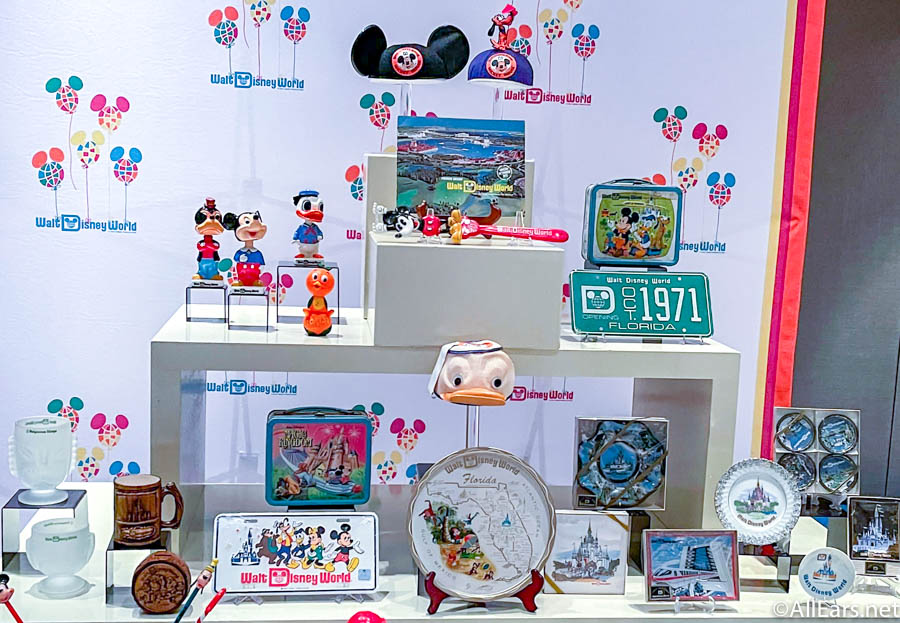 The 1980s in Disney World included the opening of EPCOT in 1982 and (what is now known as) Disney's Hollywood Studios in 1989, which means lots of new merchandise was introduced!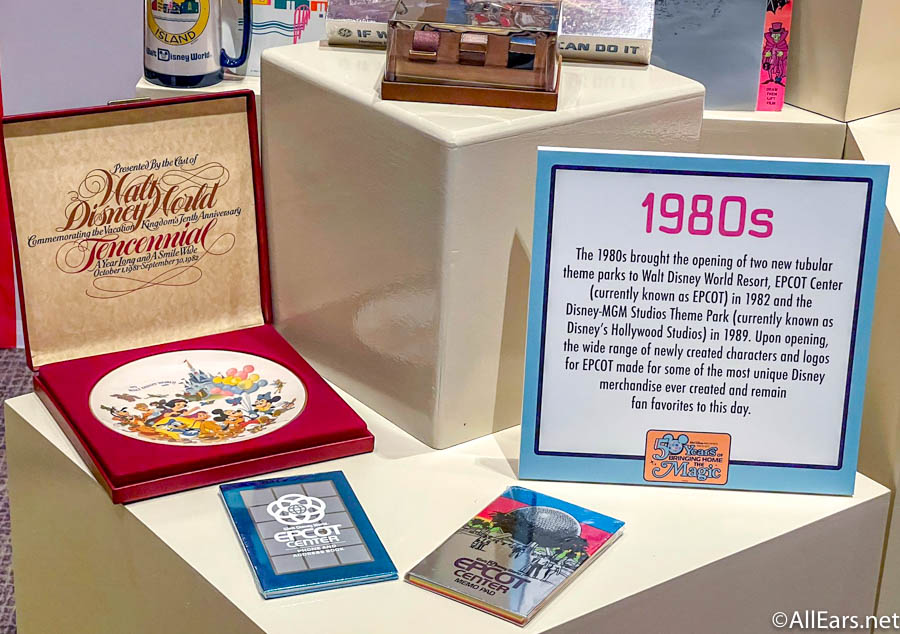 There was a lot of, shall we say, unique merchandise released in the 80s…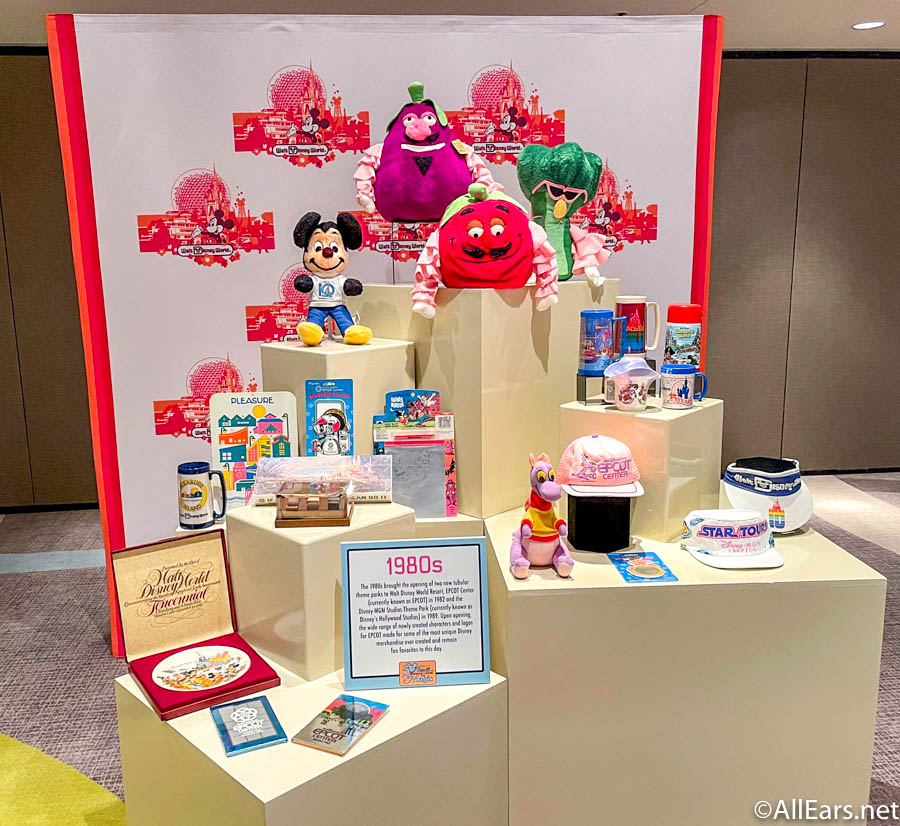 …like plush produce, for example, including broccoli wearing sunglasses, and an eggplant with a goatee from Kitchen Kabaret.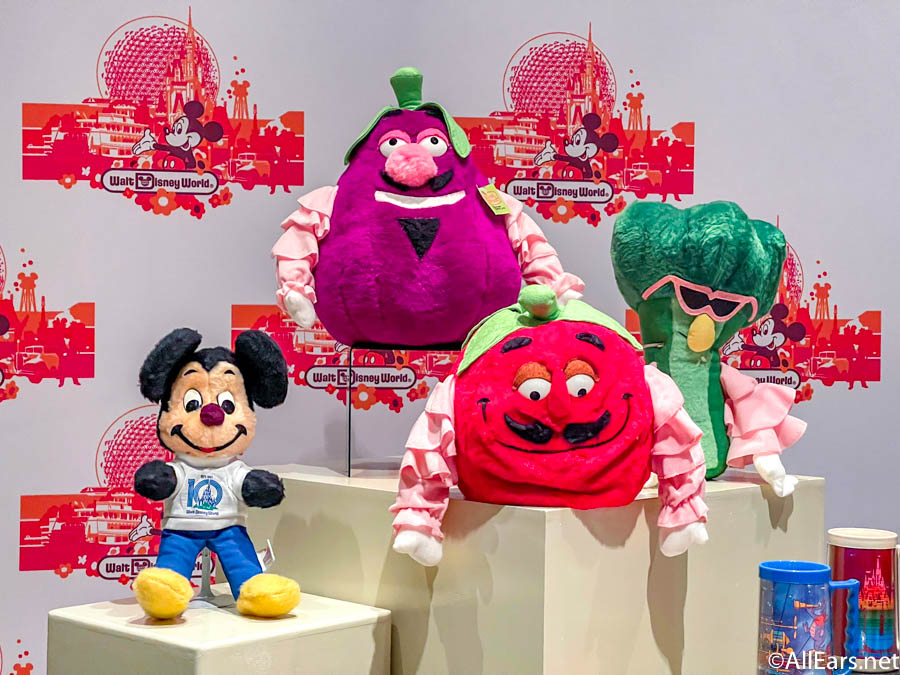 Meanwhile, the 1990s included the opening of Disney's Animal Kingdom in 1998, as well as LOTS of fanny packs.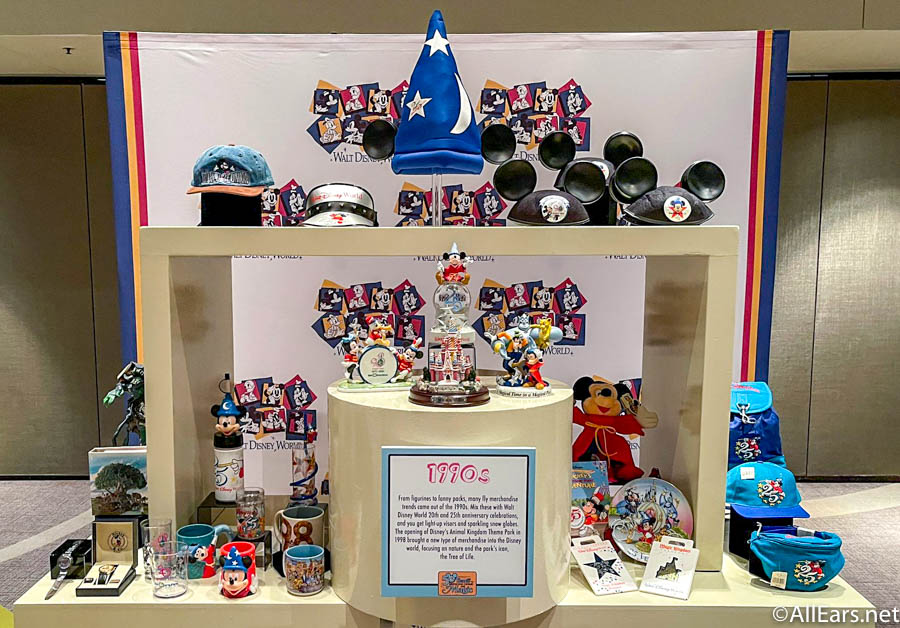 In the 2000s and 2010s, merchandise really evolved into a fashion statement. MagicBands were created in 2013, and Pin Trading began taking off. Minnie ears and spirit jerseys became hugely popular too!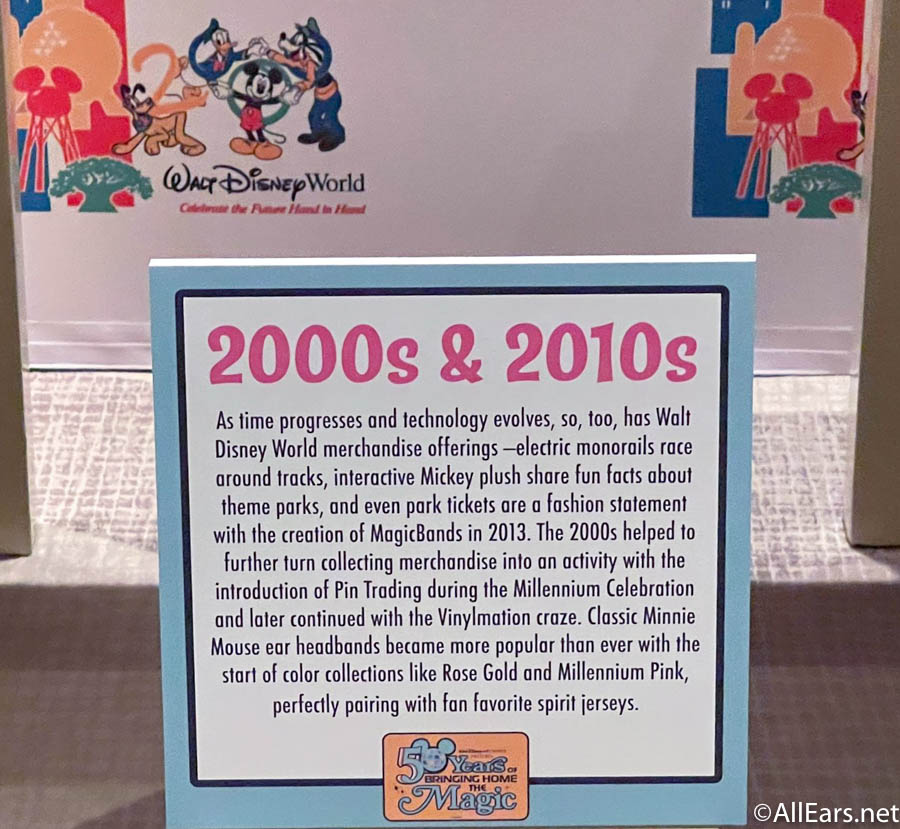 Vinylmation was also big for many collectors in the 2010s.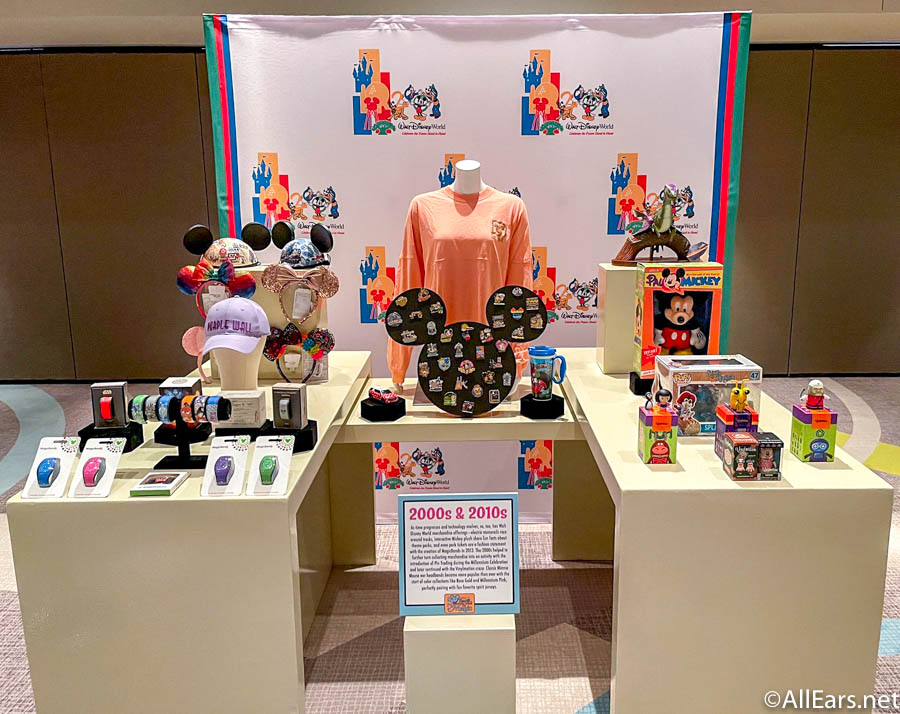 And today, Disney World merchandise is all about the 50th anniversary!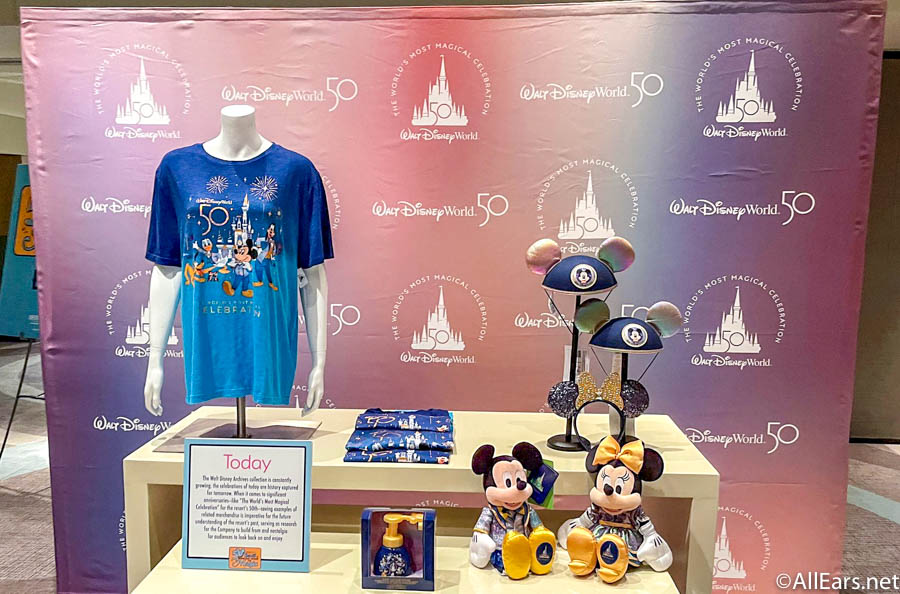 Moving on from merchandise, we came across a peek into Disney World's past, with fun finds such as the Germany pavilion model from EPCOT…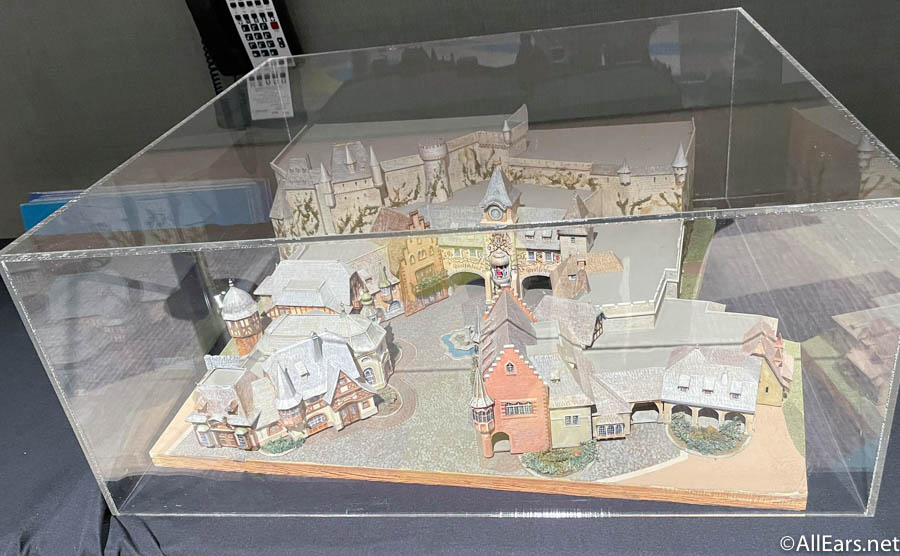 …as well as a Canada pavilion model!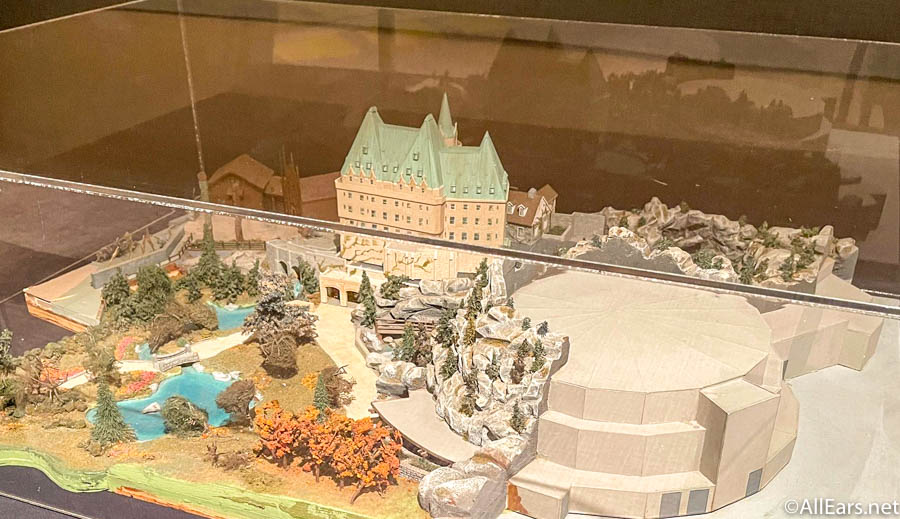 This painting features elements from all four Disney World Parks.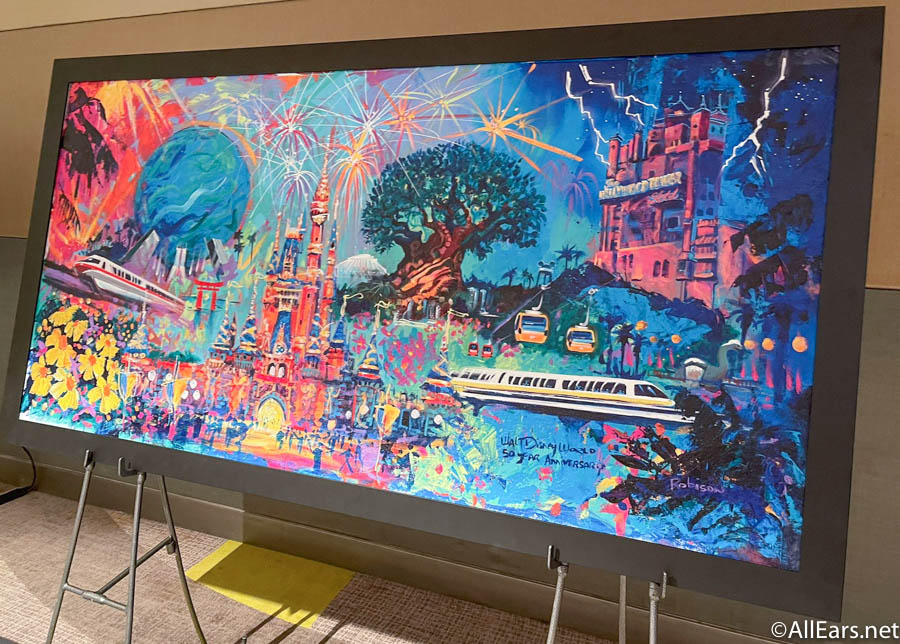 There was a costume from the Magical World of Barbie from 1993! This took place at the America Gardens Theater in EPCOT.
We also were thrilled to see costumes from the (much missed) Great Movie Ride, included some famous hats!
We also got to see one of the dancers from the Footlight Parade opening sequence of the beloved ride.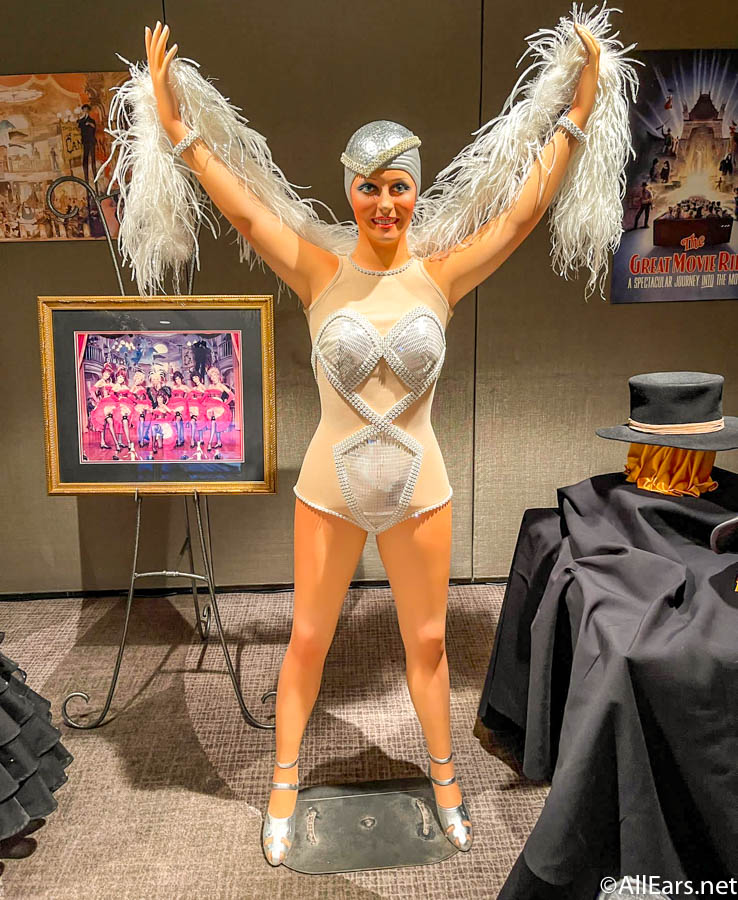 Figment made an appearance.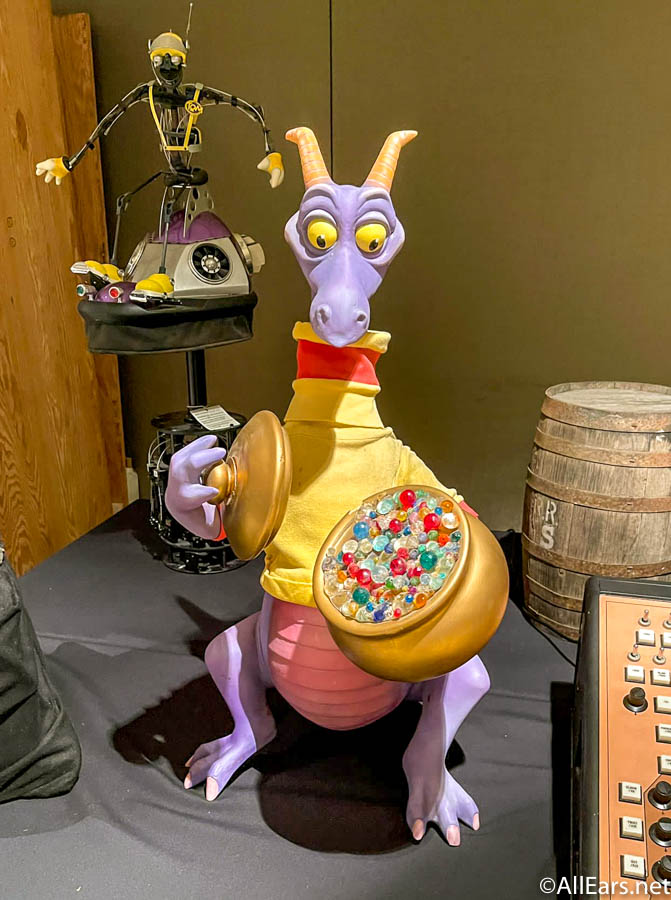 And so did the Parrot from Pirates of the Caribbean, along with an old switchboard!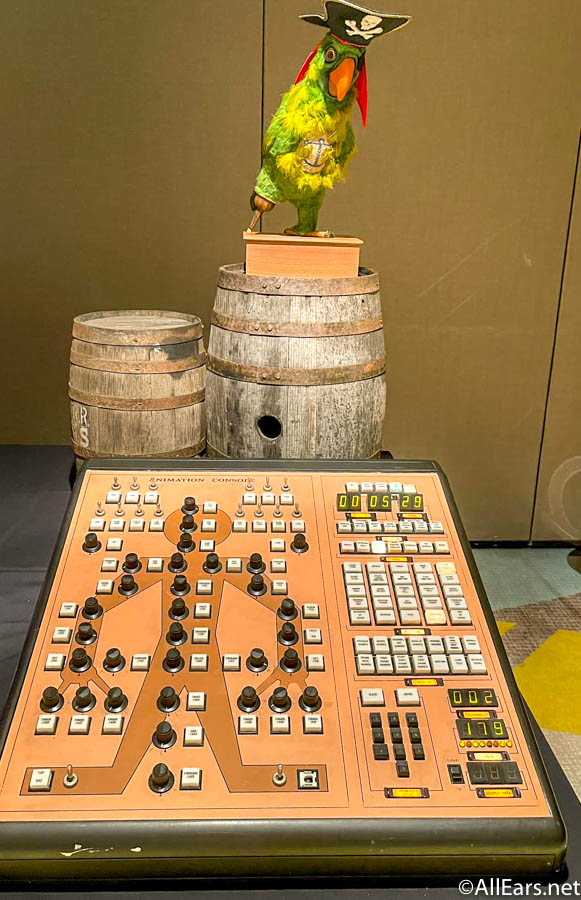 Walt Disney Imagineering Presents: 50 Years of Dreaming and Doing
We caught a video of the Illusioneering Lab, which is where Disney Imagineers created some of Disney's most famous illusions you know and love.
Inside at Walt Disney's Imagineering – Illusioneering Lab✨ #DestinationD23 #D23Events @DisneyD23 pic.twitter.com/bFfkNX9lM1

— AllEars.Net (@AllEarsNet) November 19, 2021
You can check out a video of some of the illusions created over the years for Disney Parks!
Imagineers inside Illusioneering Lab are showing some of the ways they have created various illusions for the parks over the years! 🤯 #DestinationD23 #D23Events @DisneyD23 pic.twitter.com/u27GJwIIZi

— AllEars.Net (@AllEarsNet) November 19, 2021
Mickey's of Glendale
Shopping at Mickey's of Glendale, a Walt Disney World Imagineering store, is an exclusive perk for those attending Destination D23! Let's take a look at some of the merchandise.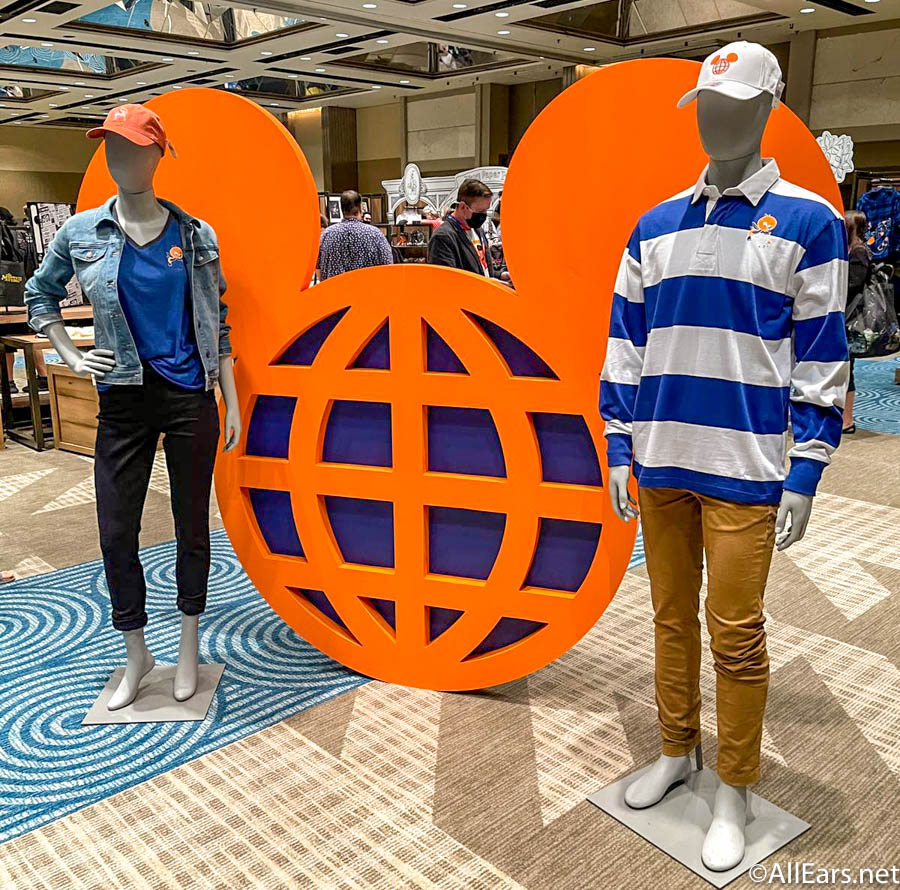 There are new spirit jerseys with Orange Bird on the front…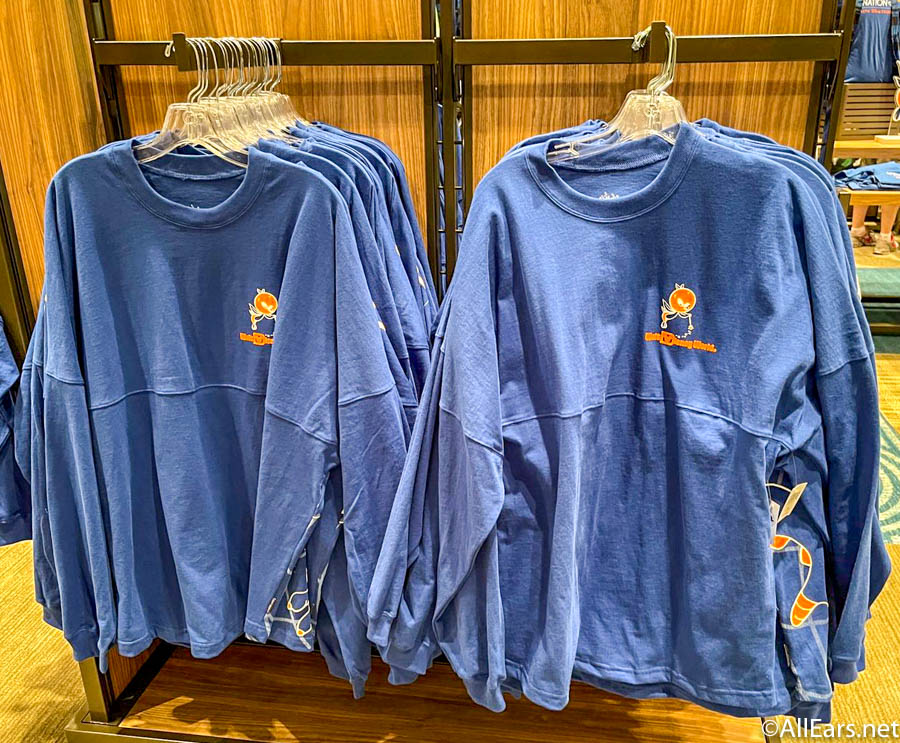 …and the Destination D23 logo on the back!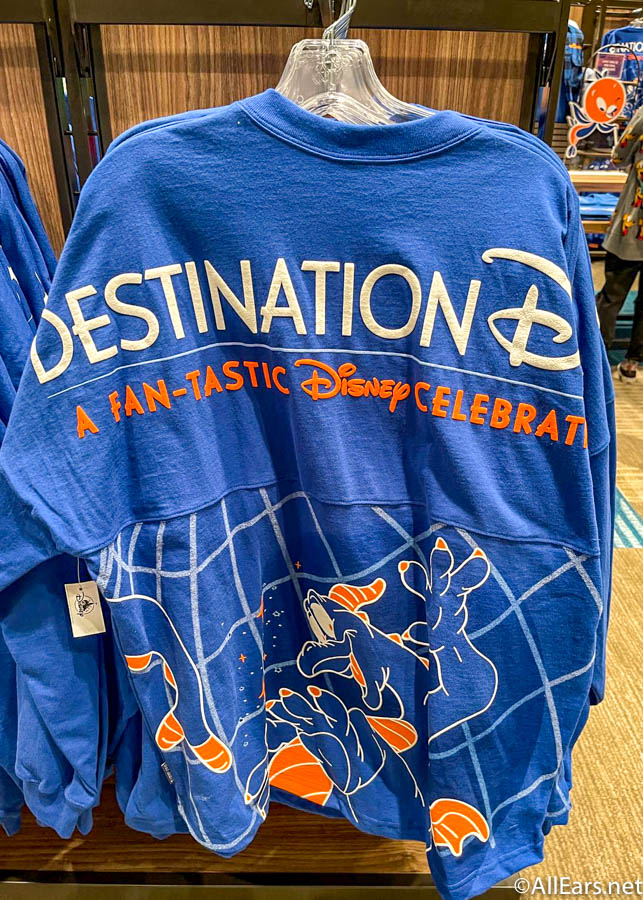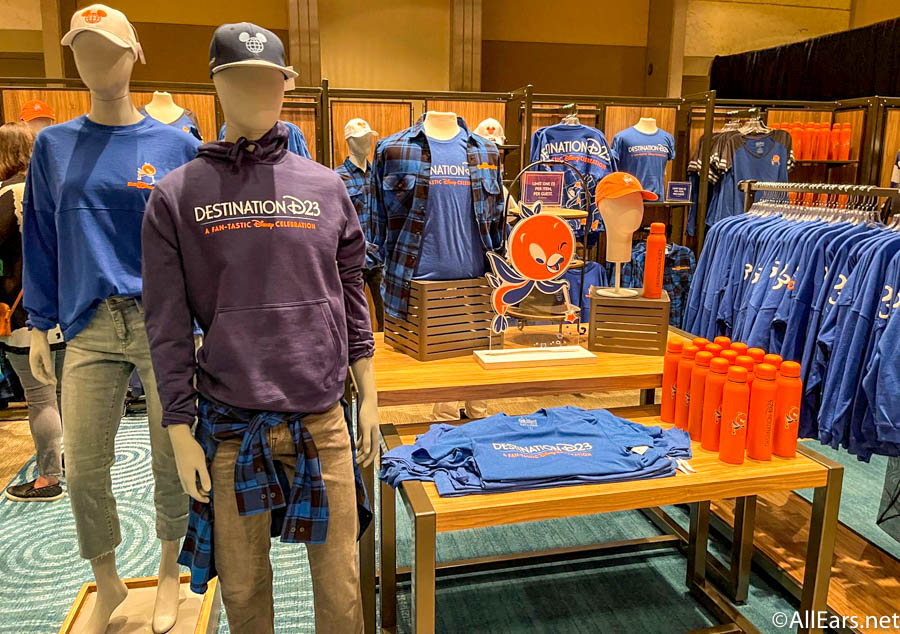 Take a look at our video of the store for some of this fun new merchandise!
A peek into the merchandise available in Mickeys of Glendale at Destination D23 🛍 #DestinationD23 #D23Events @DisneyD23 pic.twitter.com/2fjyigY3b4

— AllEars.Net (@AllEarsNet) November 19, 2021
And yes, Muppets Haunted Mansion merchandise is also at Mickey's of Glendale!
Muppets Haunted Mansion merchandise! #DestinationD23 #D23Events @DisneyD23 pic.twitter.com/XvOUeExxFt

— AllEars.Net (@AllEarsNet) November 19, 2021
News From The Weekend
At Destination D23, Disney dropped a LOT of news! Here's an overview of what was announced this weekend.
Avengers Campus at Disneyland Paris now has an opening timeline of summer in 2022! We also got a look at what the park plans to do for their 30th anniversary coming up!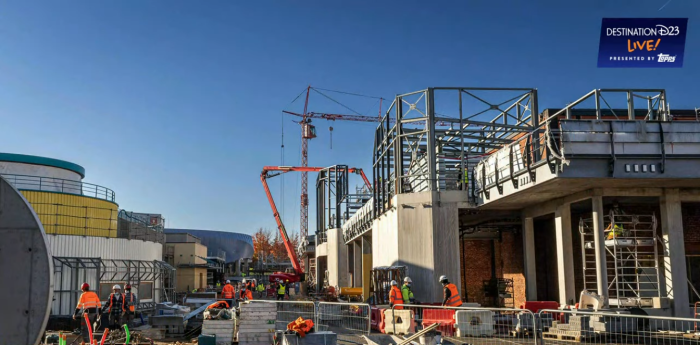 A new restaurant called Connections Cafe and Eatery is coming to EPCOT! Check out the concept art Disney released.
We also got to check out some brand new concept art for the new Guardians of the Galaxy coaster coming to EPCOT.
There is a new special look at the DVC Tower coming to the Disneyland Hotel.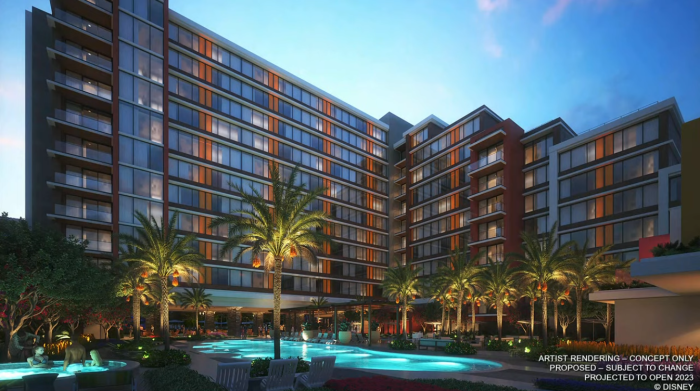 We got some exciting Disney World entertainment news because Fantasmic! and the Festival of Fantasy Parade are returning soon!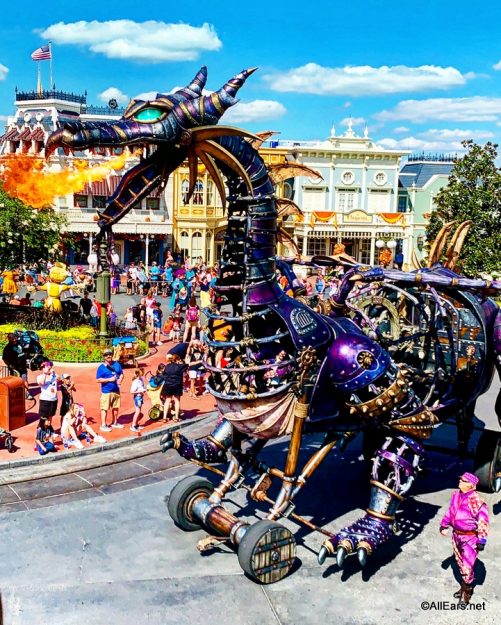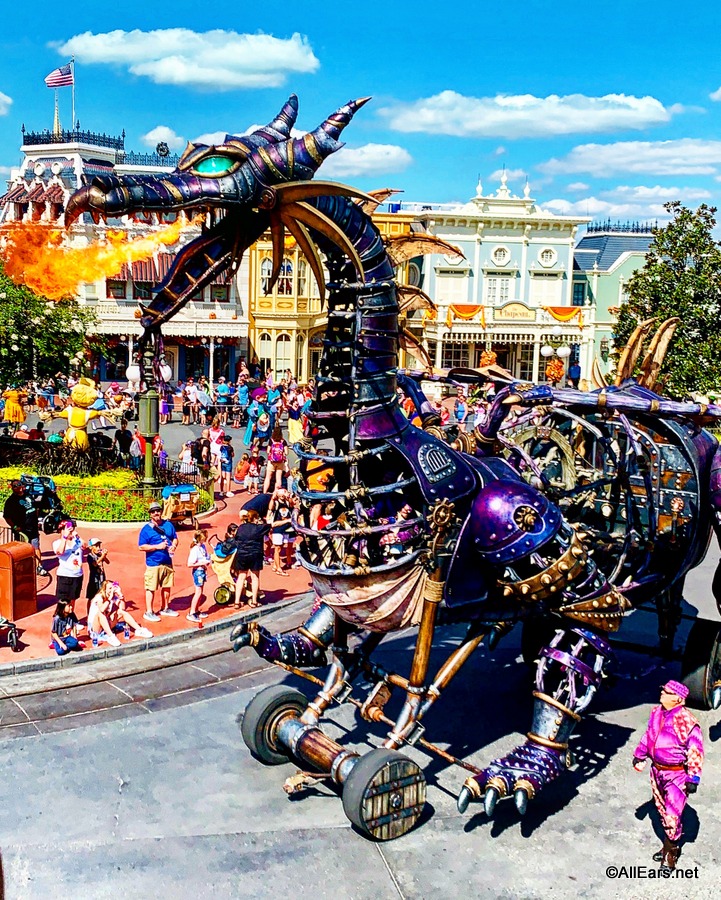 Fantasmic! is also returning to Disneyland Resort along with World of Color! Fantasmic! will see a few changes before it reopens, though.
Josh D'Amaro, the Chairman of Disney Parks, Experiences and Products, showed off the REAL lightsaber and gave us a sneak peek at lightsaber training on the Star Wars Galactic Starcruiser.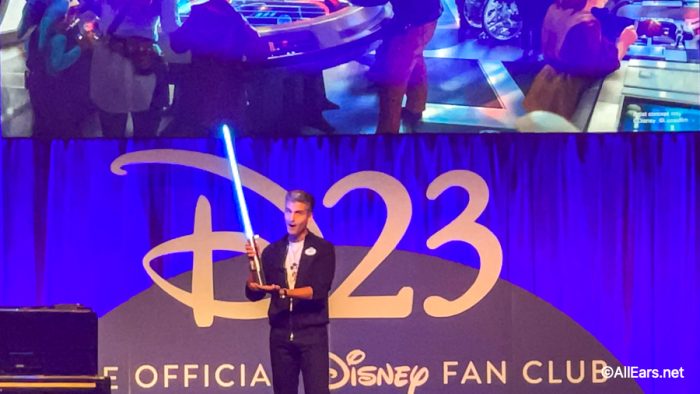 We were also introduced to a new character named Gaia who we will be able to meet at the Galactic Starcruiser! Plus, we got some details on the other characters we expected to see.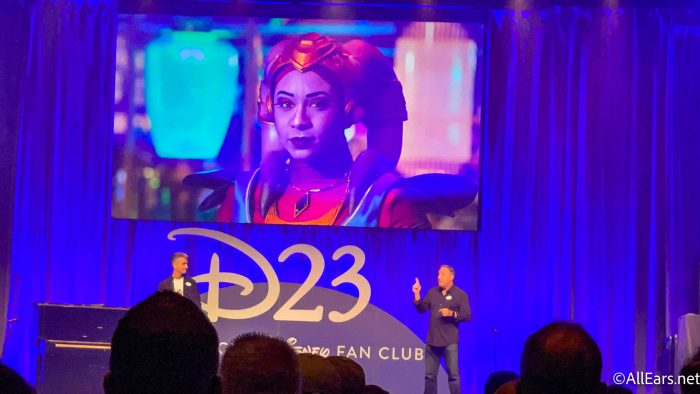 The castle stage show in Magic Kingdom is returning with some updates! It is now called Mickey's Magical Friendship Faire and will have an all new song, opening number, finale, and costumes.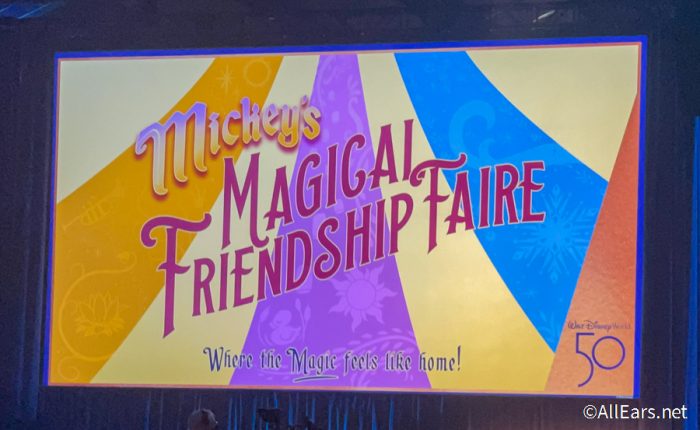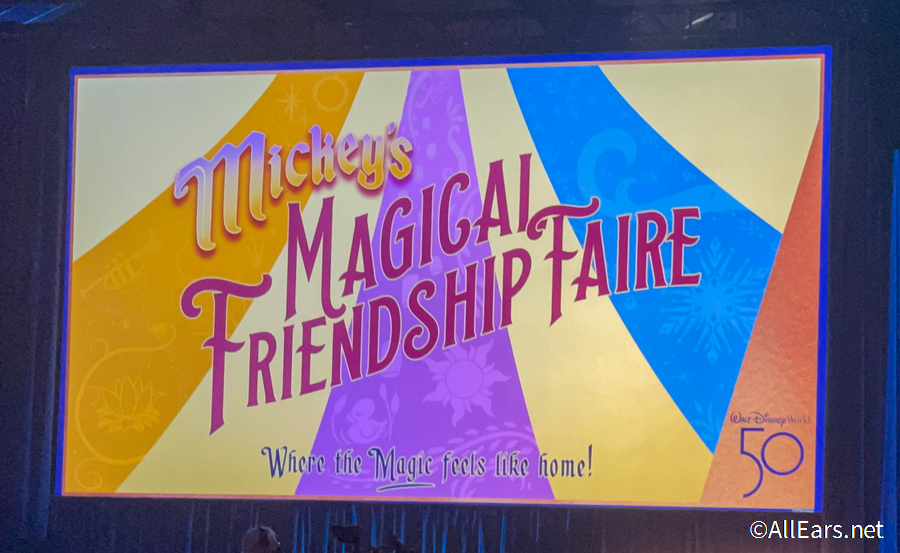 Disney showed off some new (and amazing) technology at the event. This is Project Exo which will change the way guests meet characters in the parks! this kind of technology could bring characters like The Hulk to the theme parks!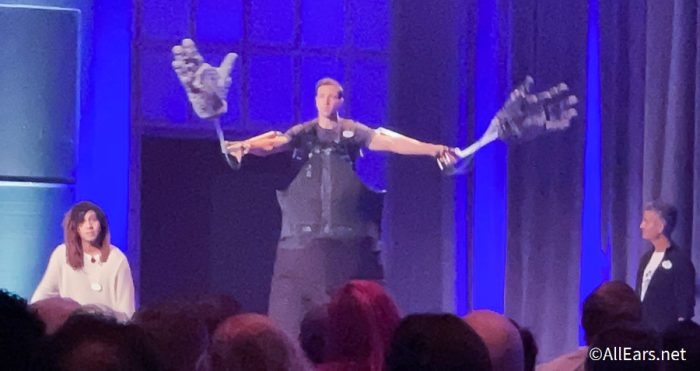 We also got to see the life-size walking Baby Groot again!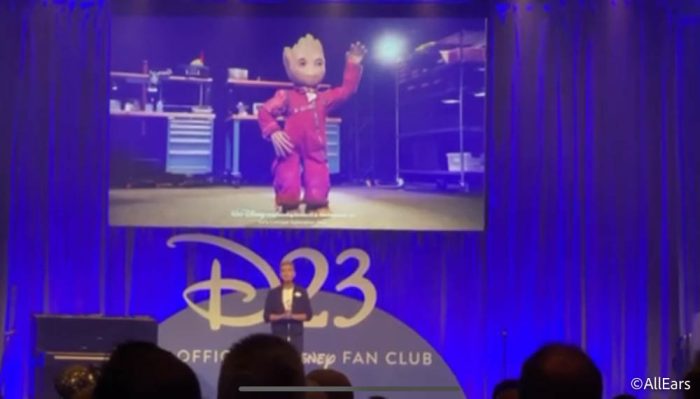 Downtown Disney at Disneyland Resort is set to undergo a huge expansion next year! Some shops and restaurants will close, but the finished product will feature a big open lawn to relax on.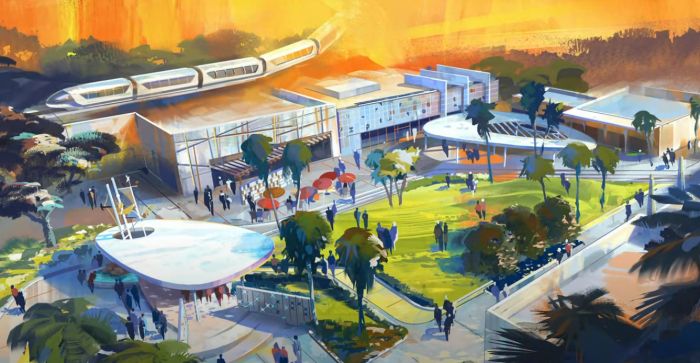 Two brand new shows are coming to the Disney Wish cruise ship — a reimagined version of The Little Mermaid and Seas the Adventure!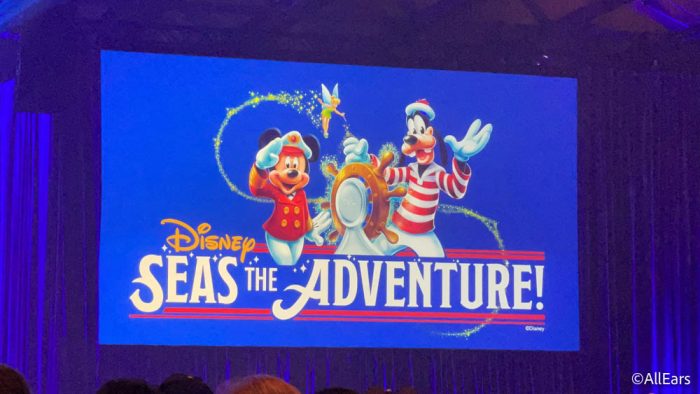 Disney shared a photo of the progress on the TRON coaster in Magic Kingdom.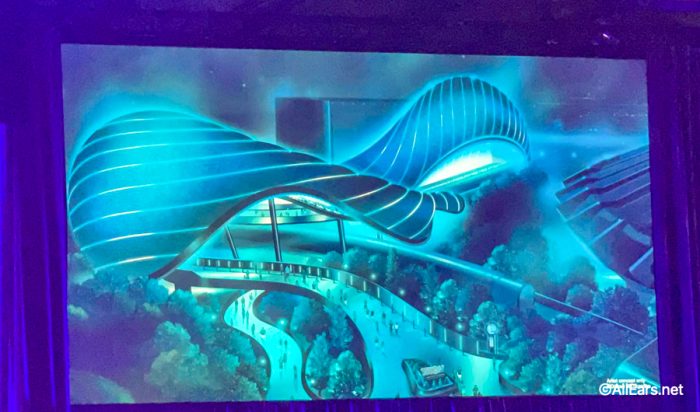 We got some more details on the new MagicBand+ system…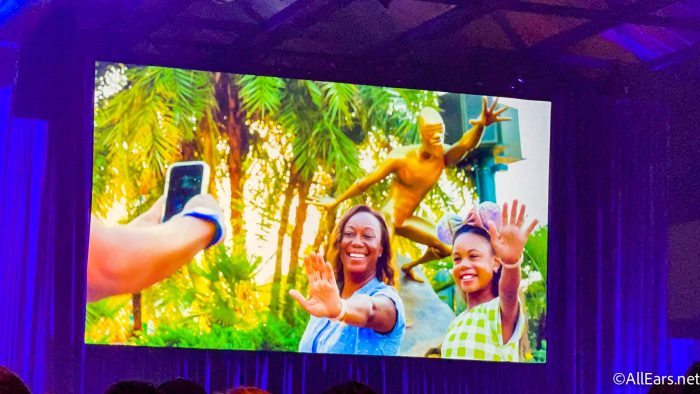 …and learned that MagicBands are coming to Disneyland in 2022! This is the first time MagicBands will be used at the park.
Hey, Disney is coming to Disney World and Disneyland hotels soon! It is a voice assistant feature that is included with the price of the room.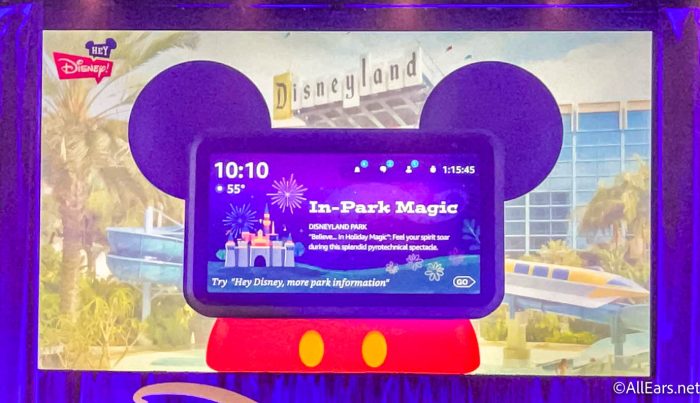 The Walt Disney World Railroad remains closed with no reopening date in sight, but we got a look at one of the refurbished trains!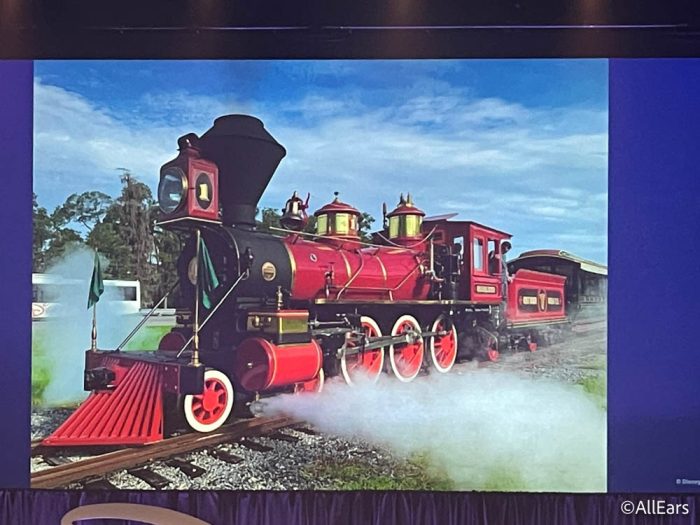 Take a sneak peek at the Zootopia animatronics coming to Shanghai Disney!
✨FIRST LOOK✨ at NEW animatronics coming to Shanghai Disneyland pic.twitter.com/jaq2dGYRV4

— AllEars.Net (@AllEarsNet) November 20, 2021
Check out the latest update on the Frozen-themed land in Hong Kong Disneyland!
Finding Nemo the Musical at Animal Kingdom has a new name — Finding Nemo: The Big Blue and Beyond! Old favorites from the show will stick around, but the storyline will be different.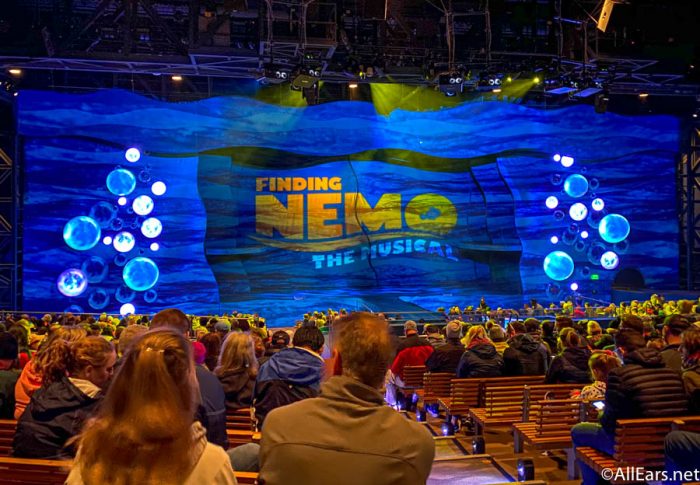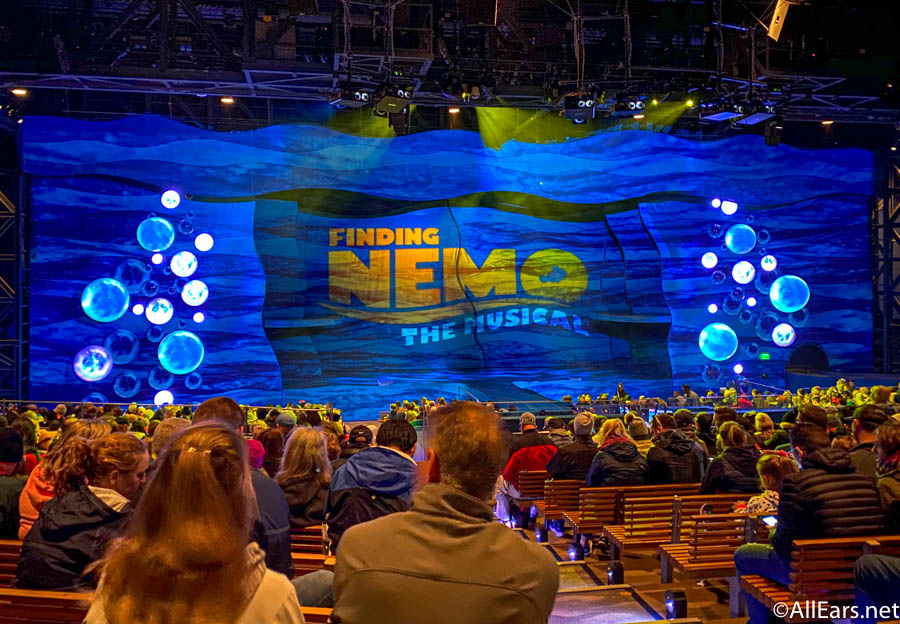 Disney World will have its biggest character cavalcade yet next year! It's called Disney Adventure Friends Cavalcade.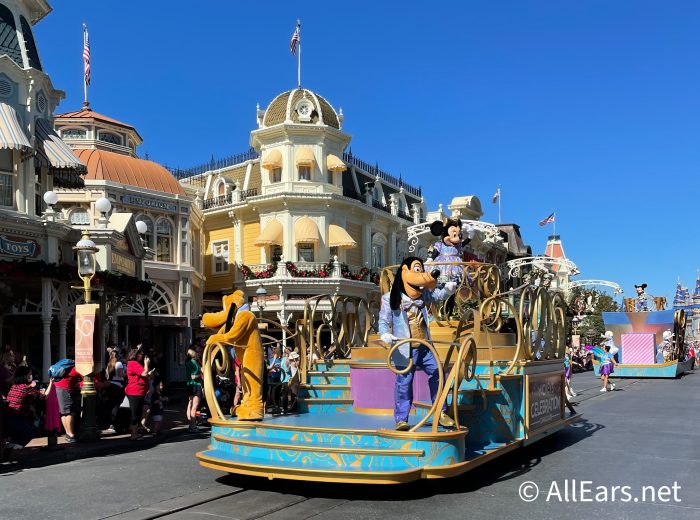 Keep checking back with All Ears for more Destination D23 updates!
Are you visiting Destination D23 this weekend? Tell us in the comments!
Join the AllEars.net Newsletter to stay on top of ALL the breaking Disney News! You'll also get access to AllEars tips, reviews, trivia, and MORE! Click here to Subscribe!