Drawn to Life, Cirque du Soleil's newest show, premieres in Disney Springs on November 18th.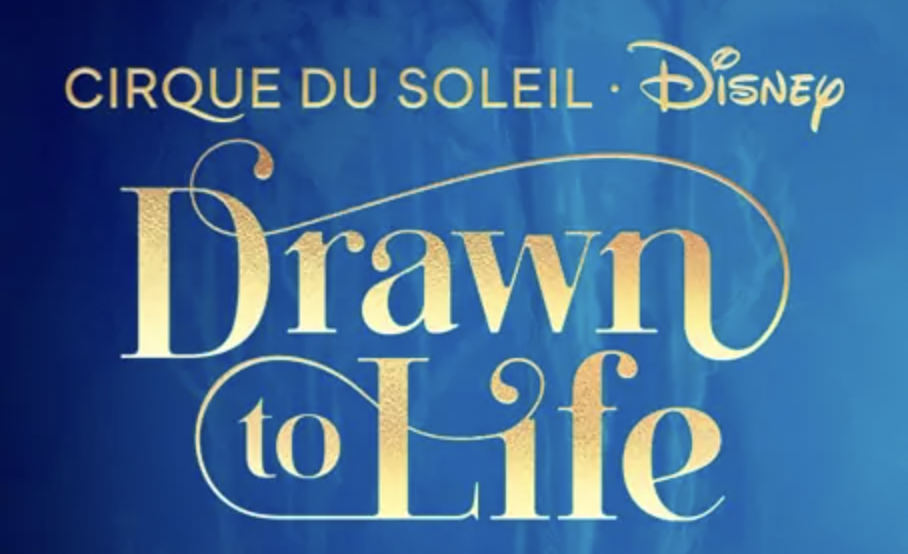 Today we were able to attend a media event with the creators of Drawn to Life, and we learned more about their process for the show and how dealing with the long delay due to the global pandemic changed the dynamics of the show.
Drawn to Life is based on a story about a twelve-year-old girl named Julie, who must finish an animation left to her by her father, who passed away. Using her imagination, she goes on a journey of animation to complete this task.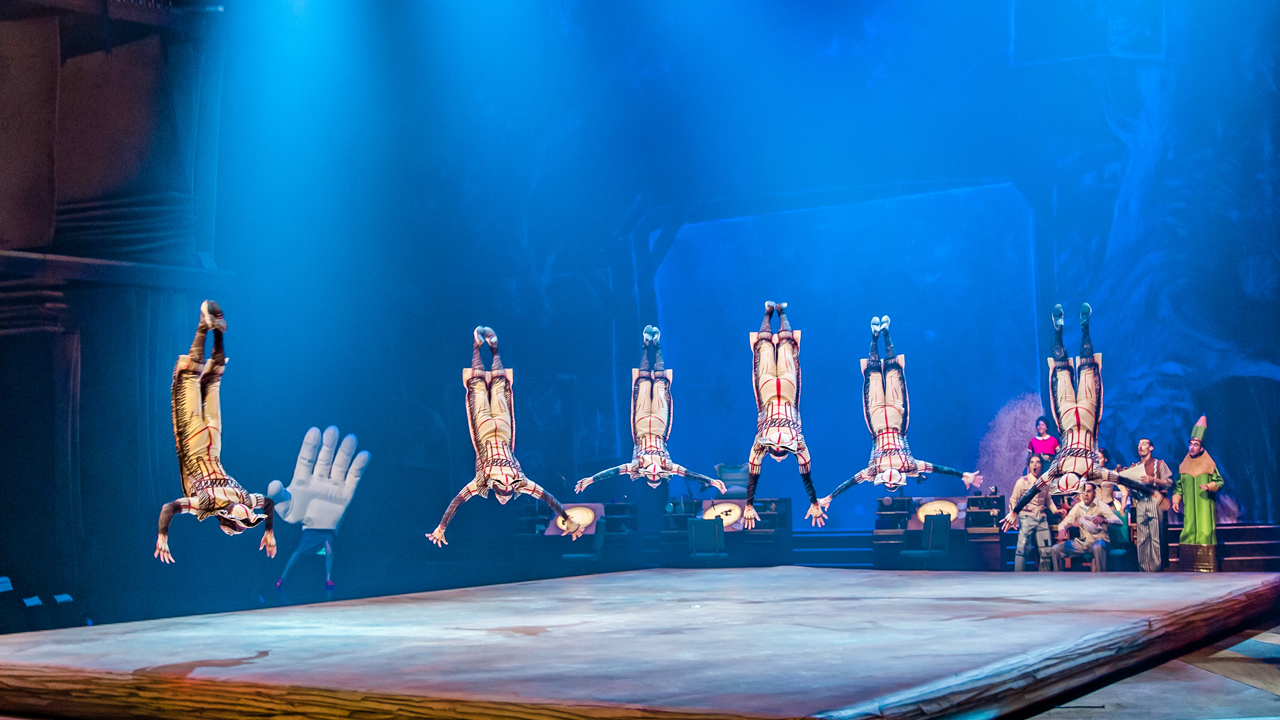 During the delay of the show, the creators talked about having time to revisit the story and think about it with a new perspective. As a result, they added two more acts to the show, and each addition is unique and special.
The Old Mill
The Old Mill is a new act based on the 1937 Oscar-award winning Disney short film, The Old Mill. For this act, they developed a double wheel structure meant to look like a moving windmill. The acrobats perform on top of the moving wheel structure with gravity-defying moves.
In terms of the story, Julie is imagining owls living in a windmill and a storm threatens their home. The owls then need to work together to save themselves and their home.
Garden of Lines
Garden of Lines is based on the whimsy of childhood fairytales, with Pinocchio taking center stage. Five performers play the role of the Blue Fairy from unicycles. Yes, unicycles! With synchronized moves, these unicyclists glide across the floor.
Animation begins with a line, and much of Drawn to Life focuses on the principles of animation as well as imagination and bringing life to stories.
La Nouba
La Nouba was the long-running Cirque du Soleil show in Disney Springs, which was performed for 19 years. The creators said that while everything has beentransformed for Drawn to Life, La Nouba is not being replaced.
In fact, eagle eyes should look out for a single La Nouba prop hidden in Drawn to Life! We have no idea how big or small it might be, so make sure you're watching closely.
Cirque du Soleil Store
The Cirque du Soleil Store opened before the show's premiere, with lots of new Drawn to Life merchandise! Most items feature inspirational phrases about animation and imagination.
This red, white, and blue jacket reminds you to "draw your own destiny."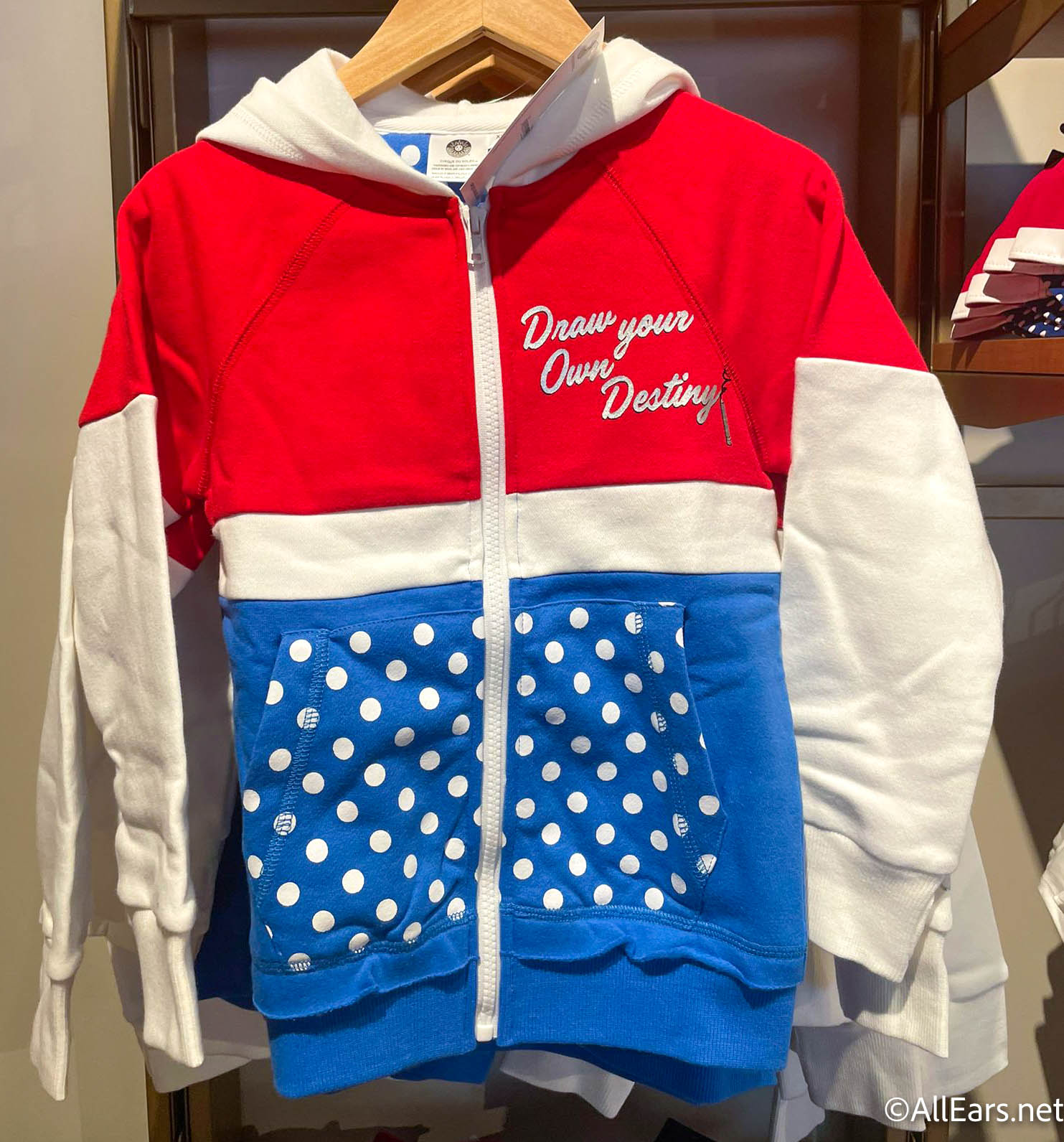 You can also get a matching hat with the same mantra, even featuring a bow!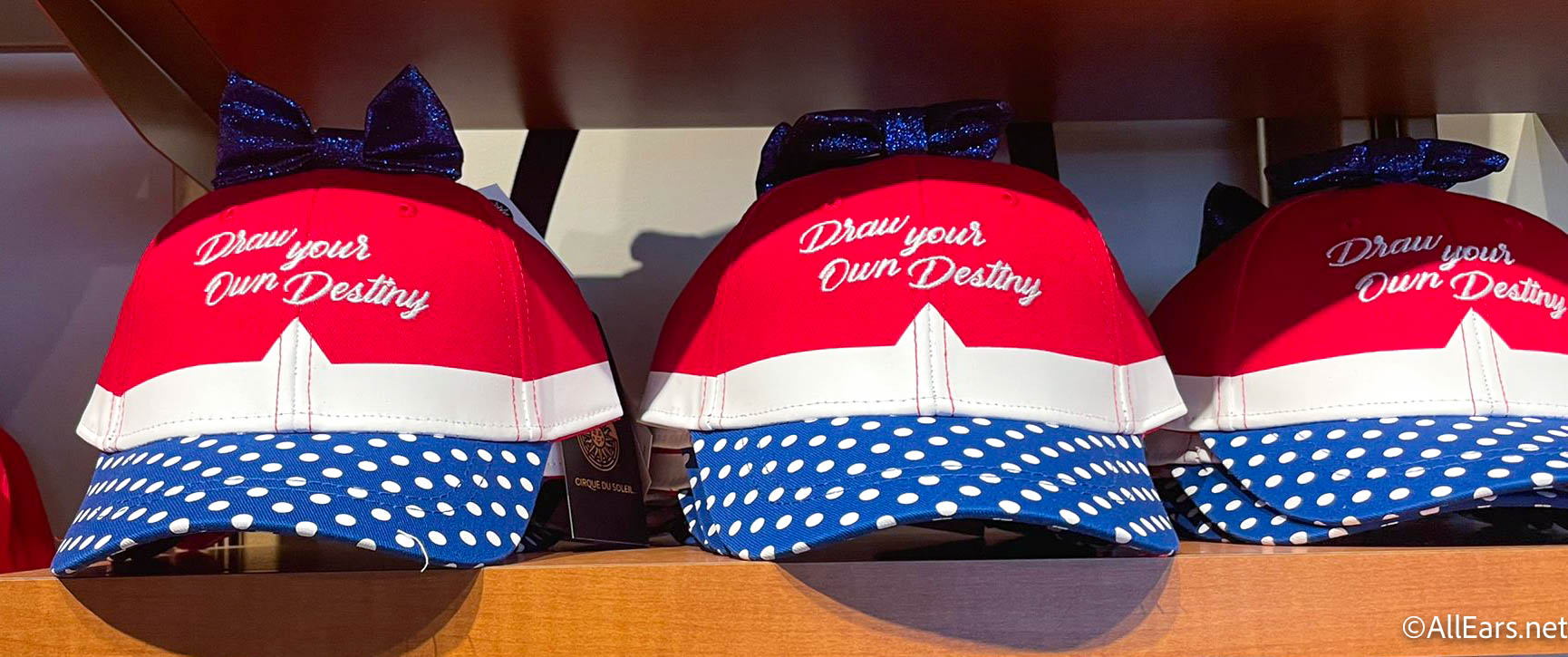 There are new sweatshirts and t-shirts that say "life is what you draw of it."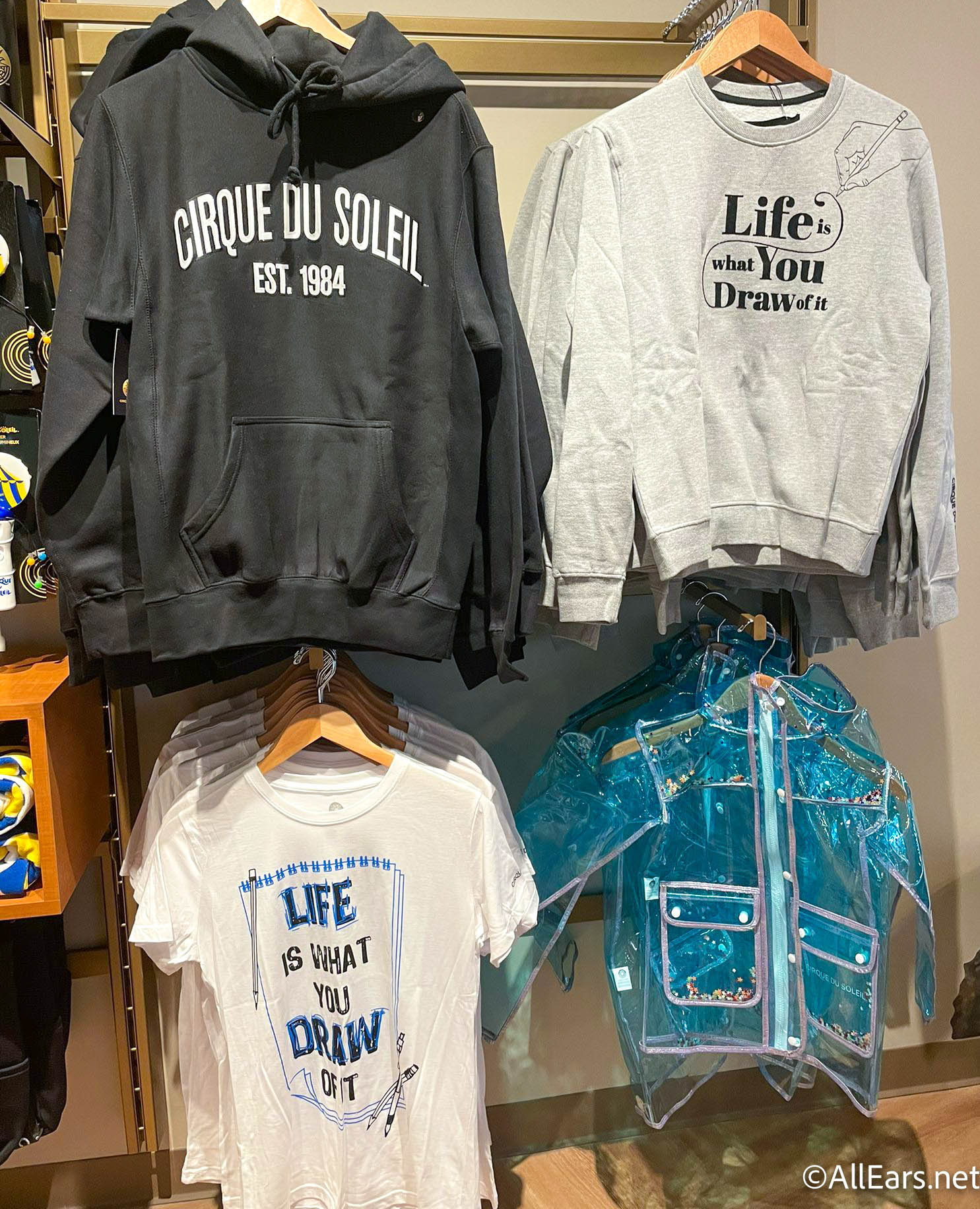 This bag looks like it was taken straight from a 2D drawing, with "animation is imagination" printed on the front.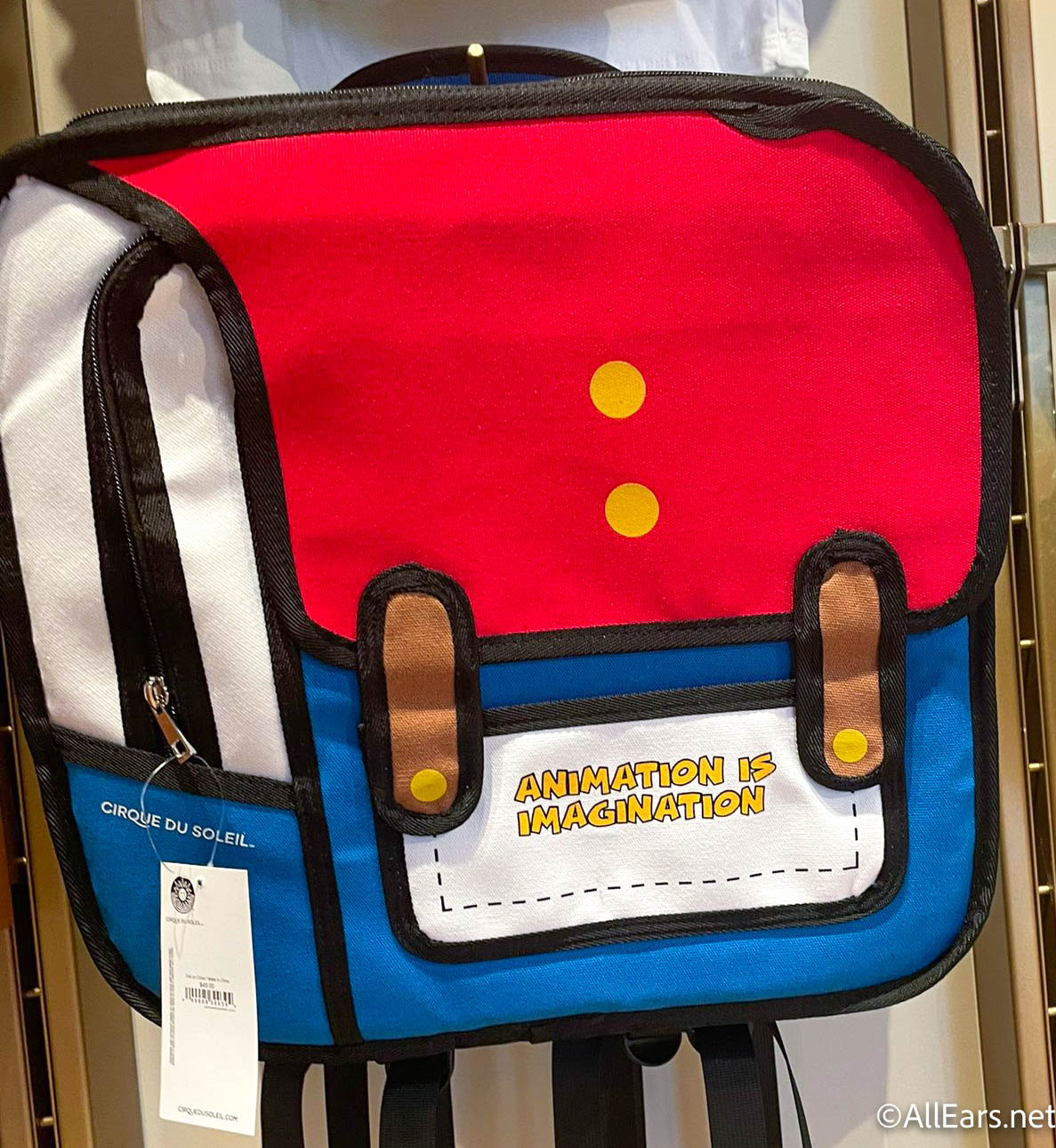 These small coin purses say "life is what you draw of it," with beaded handles.
And you'll find lots of rainbow items too, like these hats and water bottles, that say "always dream in color."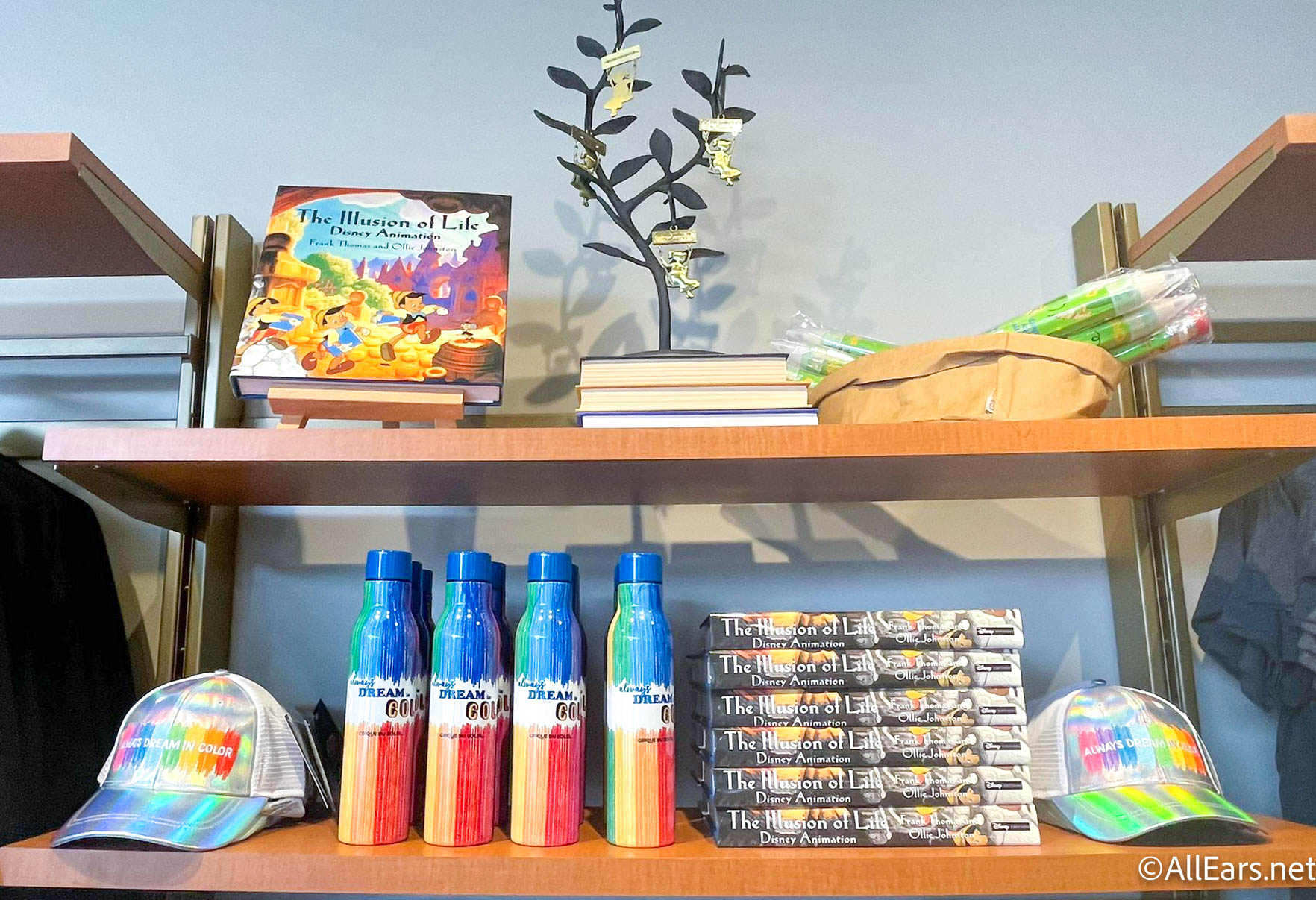 If you want to get Drawn to Life merchandise now, you can head straight to the Cirque du Soleil Store in Disney Springs! Keep reading All Ears for more Disney World news!
Do you have tickets to see Drawn to Life? Tell us in the comments!
Join the AllEars.net Newsletter to stay on top of ALL the breaking Disney News! You'll also get access to AllEars tips, reviews, trivia, and MORE! Click here to Subscribe!

Disclosure: We were invited by Walt Disney World to attend this virtual meeting about Cirque du Soleil's Drawn to Life. This did not affect our reporting of the event — our opinions are our own