Disney California Adventure is celebrating Halloween this year with the return of Oogie Boogie Bash!
The spooky event will last a 5 hours (two more than Disney World's BOO Bash) with tickets starting at $114. And, if you have plans to head to the event, you might want to get ready for a LONG wait now that ticket sales have opened up today!
It looks like the Oogie Boogie Bash is already a hit with fans ahead of the event's September debut because the phone and online wait times have exceeded an hour!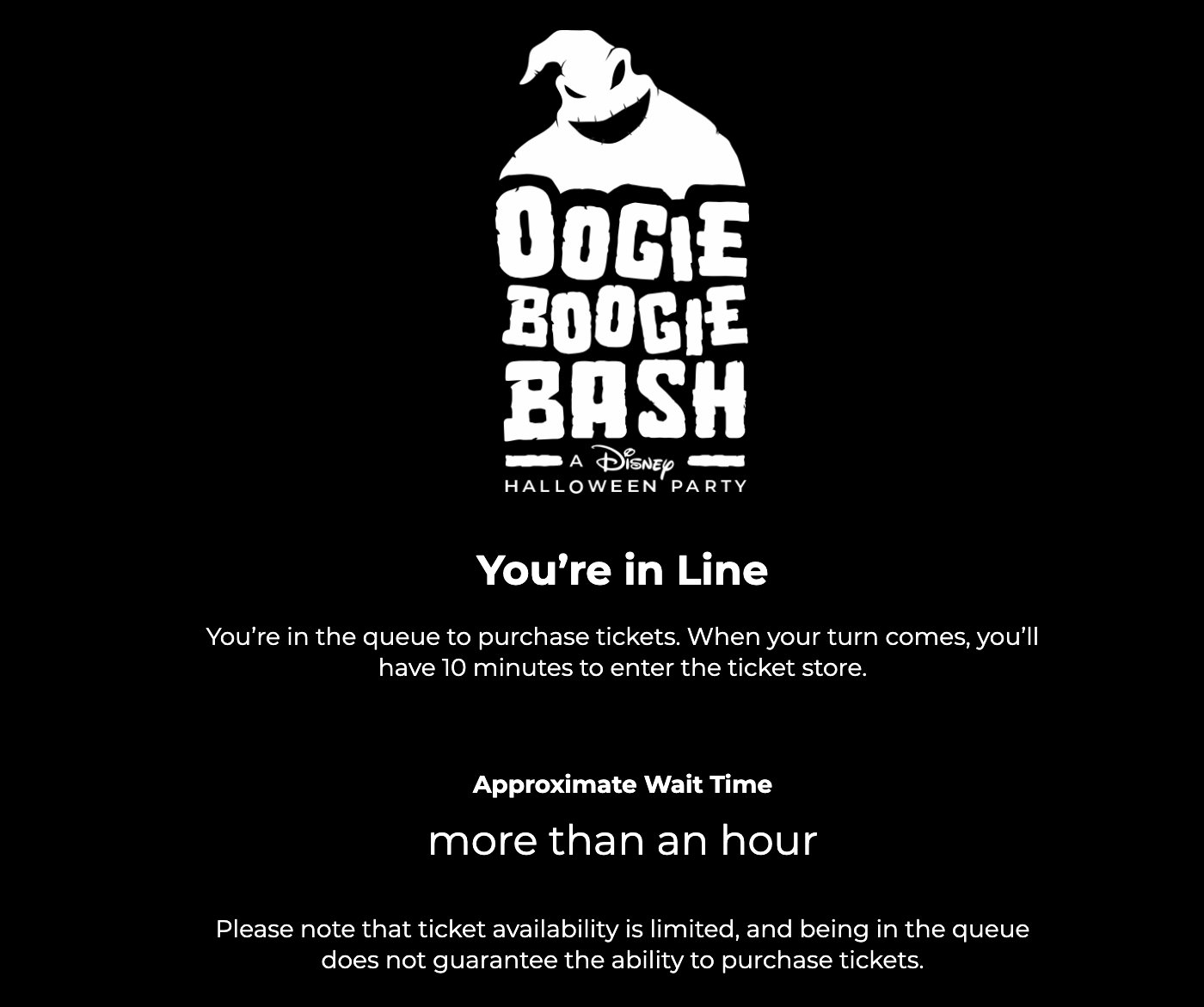 As guests are able to both access the virtual queue or call Disneyland directly to purchase tickets, the wait continues to grow since this is the first day that reservations are available. There is a limited amount of availability in Disney California Adventure for the event, so you may want to keep that in mind if you plan on attending!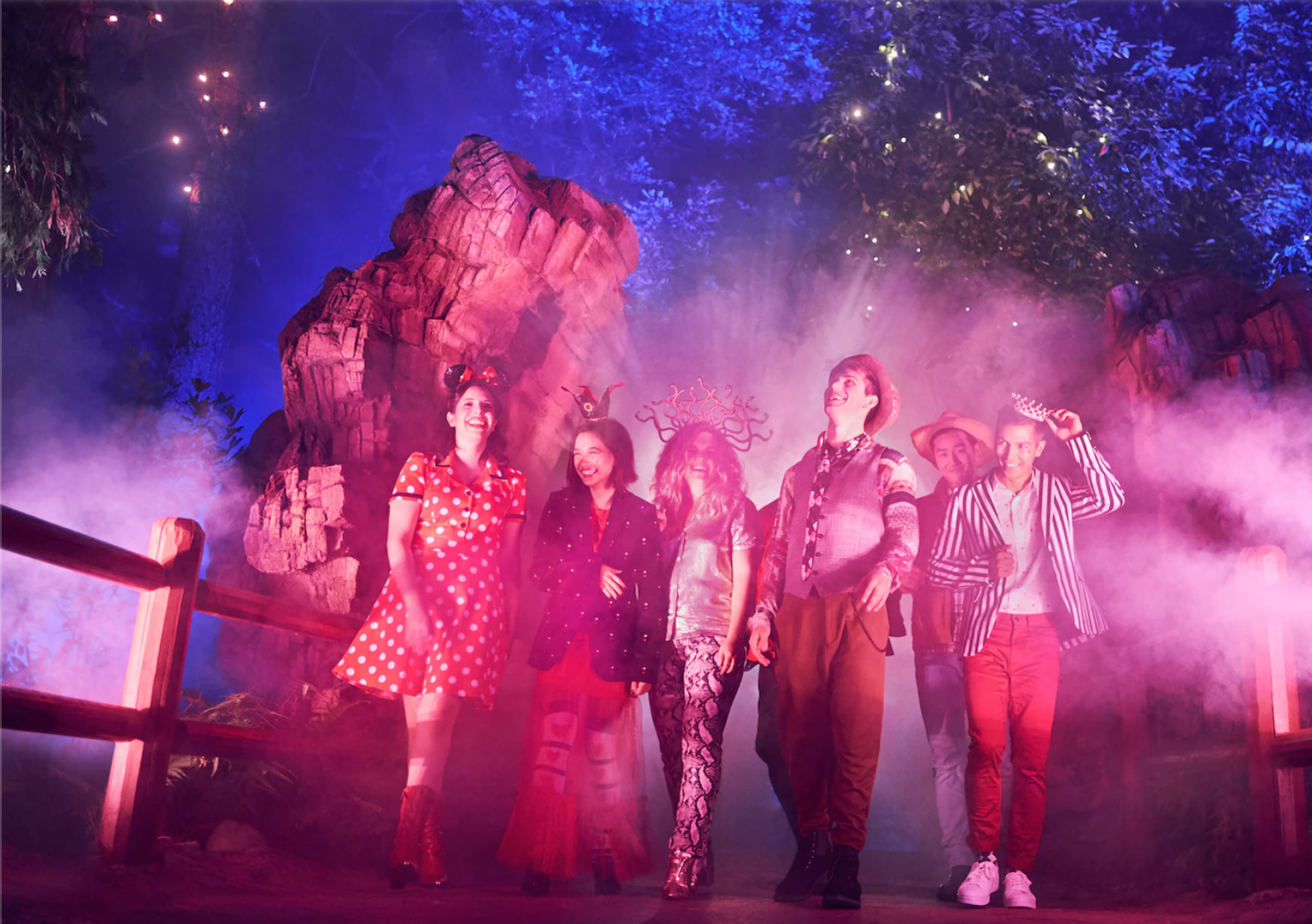 UPDATE: As of 4PM EST, we've still been stuck on the "more than an hour" screen. A new message popped up at 3:05PM warning guests of high demand.
UPDATE: After waiting for multiple hours, some of our team members were finally able to get through and purchase tickets! One of our team members waited over 4 hours just to get to the point where they could buy tickets.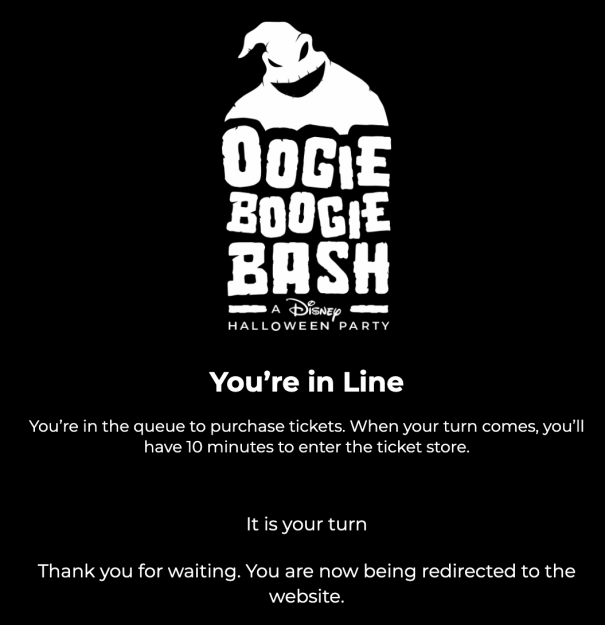 Still waiting to buy tickets or curious about what availability looks like right now? Here's what ticket availability looked like this afternoon for September…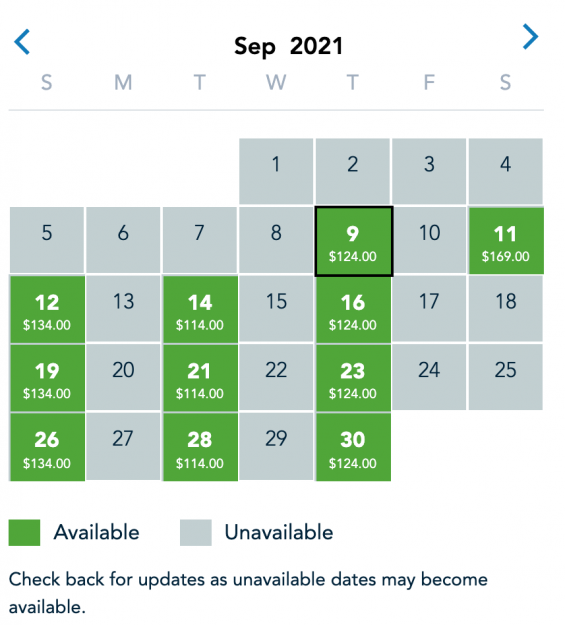 …and October.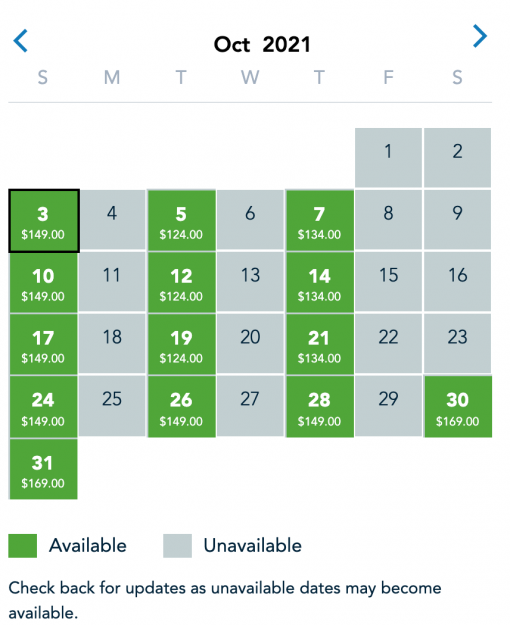 This availability could change in the coming days though. If you're interested in going to Oogie Boogie Bash, be sure to get your tickets soon.
While one of our team members was able to get through, another was still waiting and got the message below. Disney notes that they are "deliberately pulsing Guests through the system" and that wait times may be several hours or more. But, they note that they still have plenty of tickets available and plan to keep the system open throughout the night.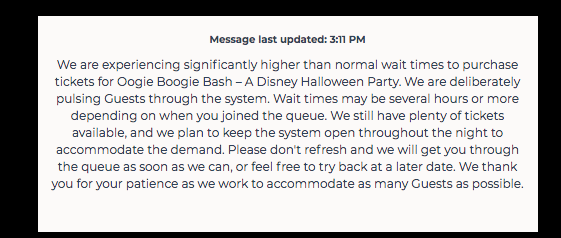 The Oogie Boogie Bash will be running on 25 select nights from September 9th through October 31st. Guests will be able to trick-or-treat, watch the Frightfully Fun Parade, and MORE during the event (and it sounds like a scary good time)! Of course, we'll be sure to update you on all of Disneyland's Halloween festivities soon. In the meantime, stay tuned with All Ears for the latest Disney entertainment and news!
Will you be going to the Oogie Boogie Bash this year? Let us know in the comments below!