To all who come to this photo trivia game, welcome! Along the way, the photos can make us relive memories and see details that Walt's Imagineers put into everything we love in Walt Disney World!
So! The new laptop is working; got the entries. I don't want to jinx it so…

And thank you so much for the birthday wishes!

Celebrated too soon: some people said the blog didn't show up on the home page or it was hard to find. I checked and it was my fault. I didn't click on what blog it belonged to; I am really sorry! I did make sure this one is set correctly.

By the way, have you noticed we're the only feature on Picture This! now? The final Survivor!

And now: Challenge #693: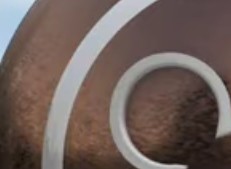 And here's the answer:
I'd like to quote Team Hill's pinpoint technical answer: "Its one of those thing-a-ma-jigs that you tap your Magic Band on to gain entry into the parks."
If you didn't answer that jargon, ask anyone in Gen Alpha. 🙂
Since I was going through technology issues, I went with a piece of technology that's a big part of Disney parks. But I actually first thought of the old computer 'tour' or presentation in Communicore that talked about Computer Central. Anyone else remember? At the end of the talk, they'd open the shades and you'd see Epcot's server room. It was mind blowing at the time. I also think it marked the first time that all the original mechanical controls for attractions were replaced so computers could control everything.
The first winner this week is: Adolph and Kimberly Timm! Congratulations to Adolph and Kimberly and all the winners this week: Ken Savage, Jim Wieczorek, Richard Long, Jennifer Petix, Joseph Michael Zafia, Team Hill, Tom Patton, Brooksbunch, Andy Hickey, Sands Family, Gloria Martin, Nance Speth, The Hicks Family, Sandy Gempp, Aljaneen Curtis, The Gunnels Gang, Grumpys Groupies, Tony Bivens, Debby Stailey, Dan M., Glenn And Nancy Motson, Lindsay Keniley, Joann Albrecht, Paul And Kelli Grundman, Ken Maikowski, Stacy Sanders, Luis Rodriguez, Carolyn Kelley, Barry Gruber, Sandra Debow, John Debow, Sue Bridges, Sue And Ed Adams, Linda College, Bonnie Jean, Holly Baxter, Jim & Lorie Sonnen, Axel Beer, Belicia C, Scott C, Michelle Fure, Tim Burr, Beau Harrison, Sherry Knoster, Deb Ragno, Jim Finley, Maribeth Jackson, Susan K, Martha And Justin Collins, Martha And Justin Collins, Scott Cerino, Karen Fichter, David G Crockett, Scott C, Charity G Lux, Beth Wolf, Jim Malue, Theresa Maradei, Timothy Snyder, Shelly Borella, Herb Miller, Jeff Blank, Michael P Weeman, Casey Charbonneau, Linda Ranatza, Phyllis, Martin Cassidy, Caroline Sciore, Lori, Lou Bodofsky, Anneandjeff, Lindsay Mckillop, Sara Alaimo, Scott Sangston, Mike Haeberle, Jessica Ballard, Linda Hoffman, Sandie Albrecht, Hunter Armstrong, Donald Purney, Shannon Benton, Bob & Kathy Mckim, Steve Knapp, Maddie Inman, and Mis Jamie Marie!
______________________________________________________
Challenge #694 for June 27th, 2021 Where in the world is this?
Going back into the parks with a blast from the past! Sorry for the blurriness, but it was an old photo.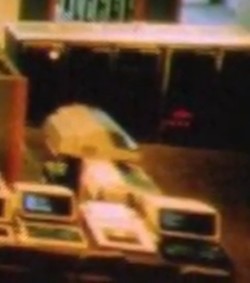 Hint: I know I can babble in these posts, but if you read what I said up above… well, you have the answer.
Do you know? Do you have a guess? Send in your answer before the end of the day on Thursday, June 31st by clicking on the blue box below. Please do not post your answers on this blog post.
See you soon, Players!

_____________________________________________________________________
Everyone who sends in a correct answer to a Where in the World Challenge this month will be entered in a drawing at the end of the month for some special AllEars® goodies!
Be sure to follow @allearsnet on Instagram and Twitter!
Check out our YouTube Channel for reviews, news, information, and more!
Click below to subscribe to the AllEars® Newsletter so you don't miss any of the latest Disney news!