Currently in episodic release on Disney+ is Marvel Studios' next entry into their wildly successful "first class" of long-form storytelling, "Loki."
Taking place after the events of Avengers: Endgame, Loki shows us a God of Mischief stripped of his authority and subject to the punitive judgment of the Time Variance Authority (TVA) whose ultimate mission is to preserve the sanctity of the Sacred Timeline.
Recruited to help the TVA with a particularly difficult case, Loki plays his usual games while keeping everyone guessing whether he will use this opportunity to make changes in his life and outlook, or just make a quick getaway.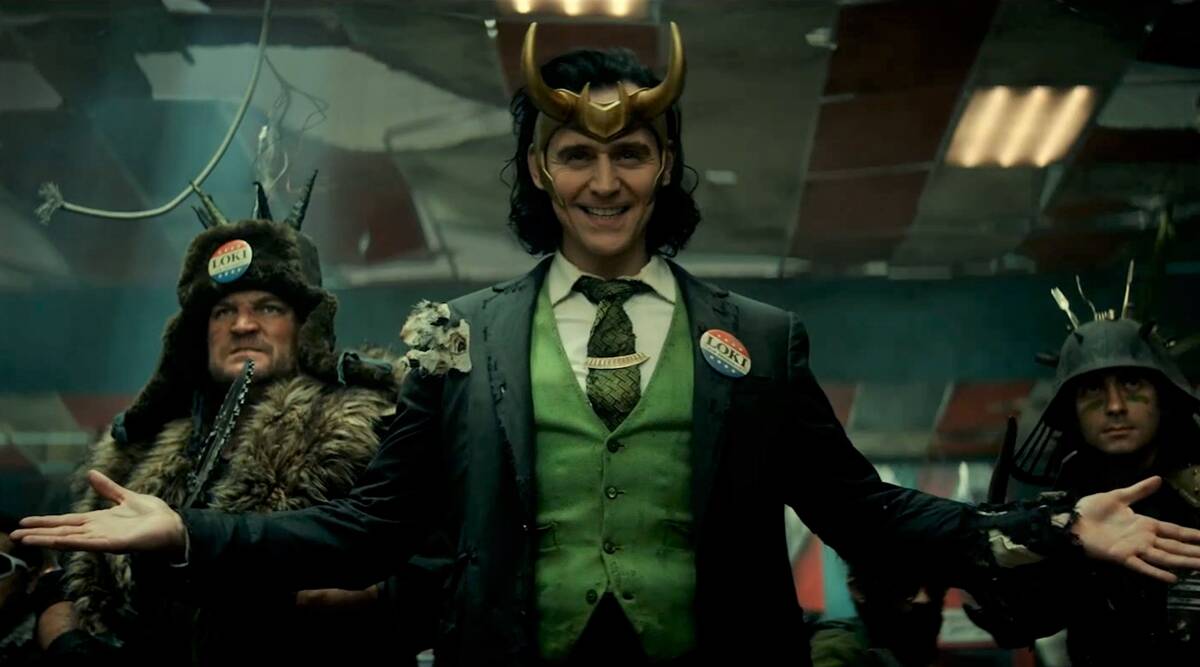 The cast and creatives behind Loki met up recently to discuss some of the inspirations and challenges involved in bringing the character back to life and up to his old tricks once again.  In attendance were Tom Hiddleston ("Loki"), Owen Wilson ("Mobius"), Gugu Mbatha-Raw ("Ravonna Renslayer"), Wunmi Mosaku  ("Hunter B-13"), Kate Herron (Director), Michael Waldron (Head Writer), and Kevin Feige (Producer).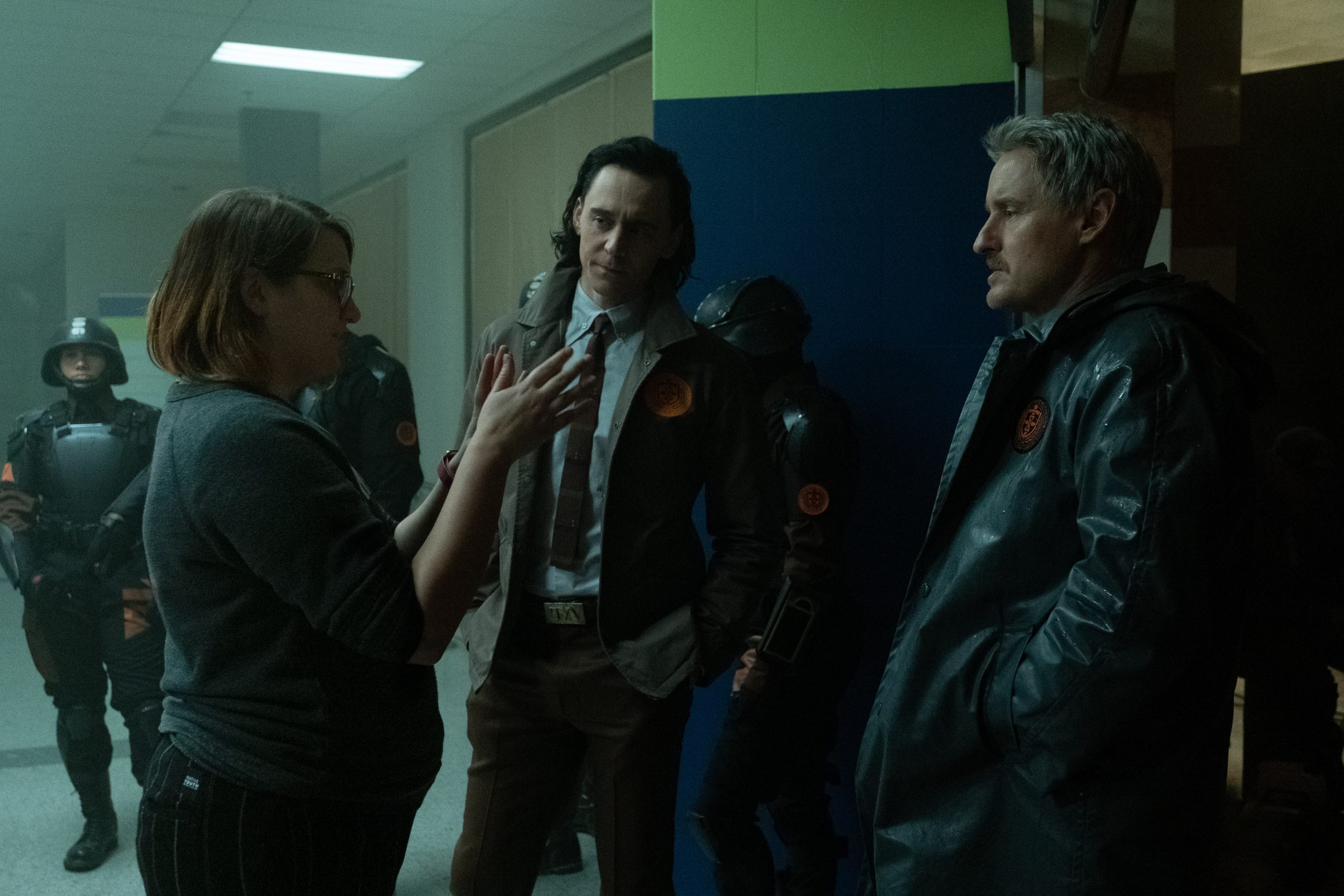 Press Conference highlights: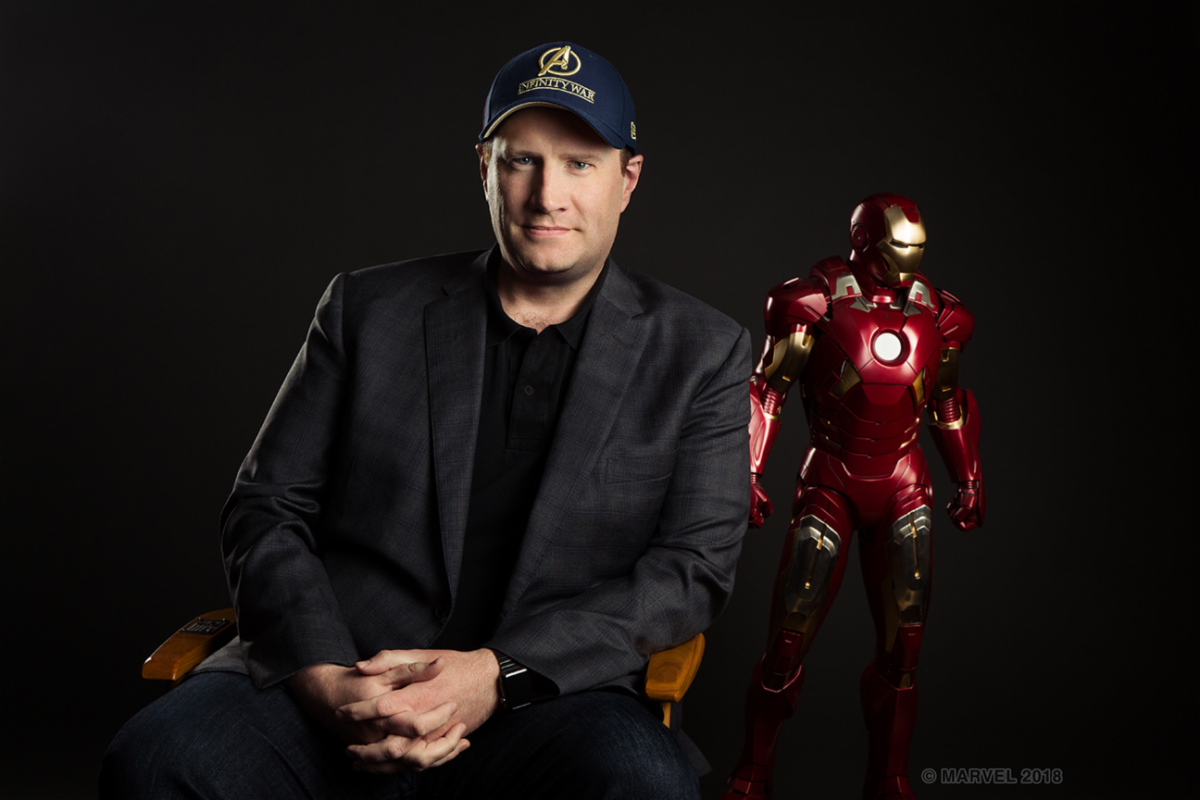 Feige on when plans were made for Loki:  "I think we did not know it when we shot Infinity War.  But I think we did know it when we shot Endgame is my recollection of it.  What that meant and where that specifically would go, we didn't know.  But one of my favorite things coming out of Endgame was people saying, that we forgot to tie up the loose end of Loki.  Loki just disappears and we forgot to mention what happens to him at the end of that movie.
"And, at that point, we did know that there was Disney+ coming and the show coming.  It became very exciting to make people wait until we figured out what the show would be."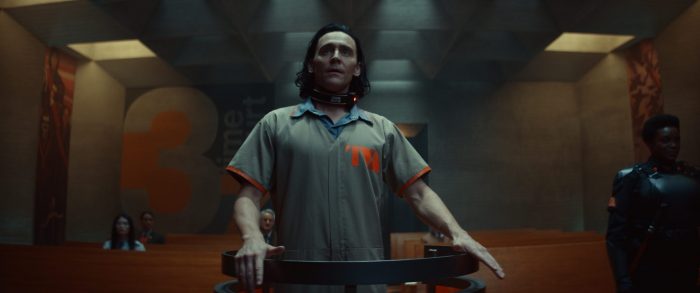 Hiddleston on Loki's potential for growth:  "What I love about the series is Loki is stripped of everything that's familiar to him. Thor is not close by.  Asgard seems some distance away.  The Avengers, for the time being, aren't in sight.  He's stripped of his status and his power.  And, if you take all those things that Loki has used to identify himself over the last six movies, what remains of Loki?  Who is he within or outside all of those things?  I think those questions became, for all of us, really fascinating to ask.  What makes Loki Loki?  And, if there is something authentic at the center of him, is he capable of growth?  Is he capable of change?  And do his experiences within the TVA give him any insight into who he might be?  This mercurial shapeshifter who never presents the same exterior twice."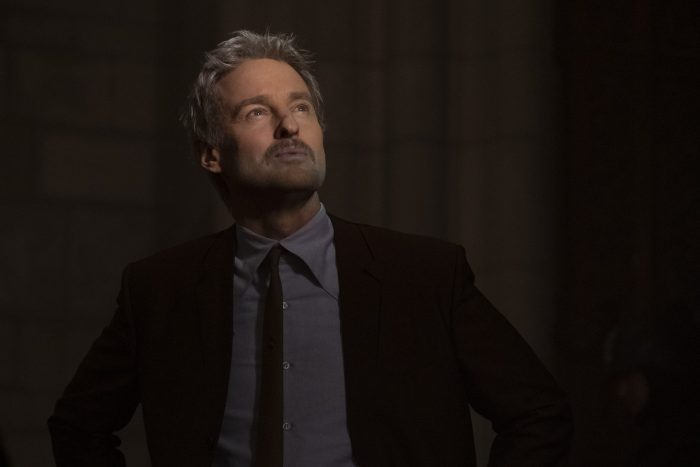 Wilson on becoming part of the Marvel Cinematic Universe:  "It's exciting to be a part of it, you know, with just kind of seeing the trailer start to come out and how excited people get.  I kind of talked about how I've worked on a lot of things. but the secrecy sort of surrounding this, I didn't quite understand until I saw that it's just so much–the fan base is so kind of revved up and passionate.  And Marvel's just so kind of committed to trying to surprise people.  So, then you kind of get into it.
"Well, you definitely are kind of walking on eggshells, you know, 'cause you're not quite sure.  Now, did this happen in episode three or four or one or have they already seen it?  And so, I just tend to sort of fall back on 'there's some very shocking things that are gonna happen!'"
A new featurette just released today, gives some background on Mbatha-Raw's character Ravonna Renslayer: 
In case you missed it, here's the trailer for Loki:
Marvel Studios' Loki debuted this Wednesday, June 9th on Disney+.  A new episode drops every week for the next six weeks.
Questions?  Comments?  Suggestions?  Drop us a line below.
Be sure to follow @allearsnet on Facebook, Instagram and Twitter!
Check out our YouTube Channel for reviews, news, information and more!
Click below to subscribe to the AllEars® newsletter so you don't miss any of the latest Disney news!