If you've ever used PhotoPass at Walt Disney World, you know that sometimes the pictures can be a little wacky!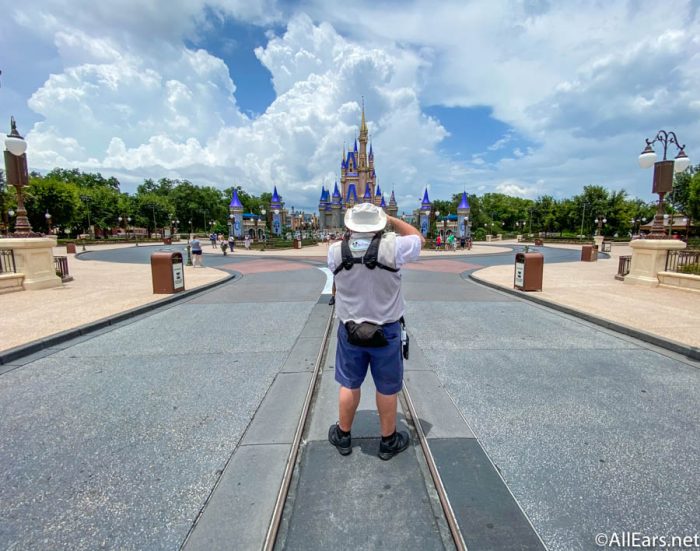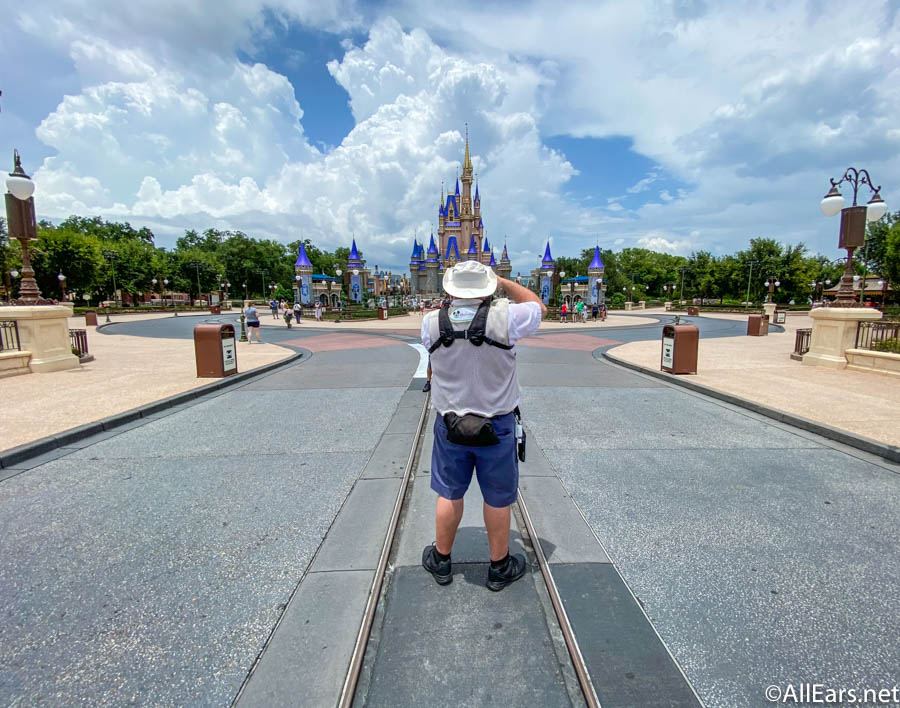 We recently did a post on the weirdest Magic Shots of all time, and that got us thinking: some Magic Shots are strange, but some are just downright hilarious! Today, we're taking you through some of the funniest photo ops we've seen and experienced in the Disney parks.
Uncomfortably Zen With Rafiki
The first up on our list is this wonderfully strange Magic Shot with Rafiki, made as part of The Lion King-themed celebrations at Animal Kingdom. We're all about getting zen, but this pose looks like it would be difficult to balance, and we can totally tell that the model here is trying not to laugh! The thought of attempting this photo makes us laugh, too, so we guess we can't blame her!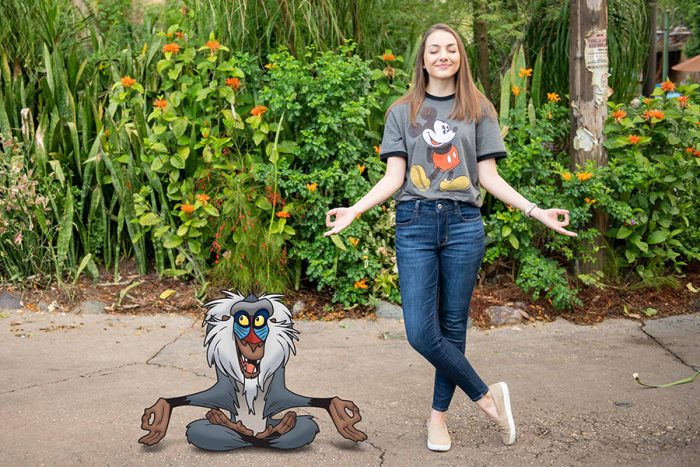 Let's be honest here: banshees are kinda terrifying. They look scary, and you definitely wouldn't be this excited to see one in real life. Plus, pointing at things that aren't actually there when we pose for pictures usually makes us feel a little ridiculous, even if the result is cool. Cue the banshee-related chuckles every time we see this picture.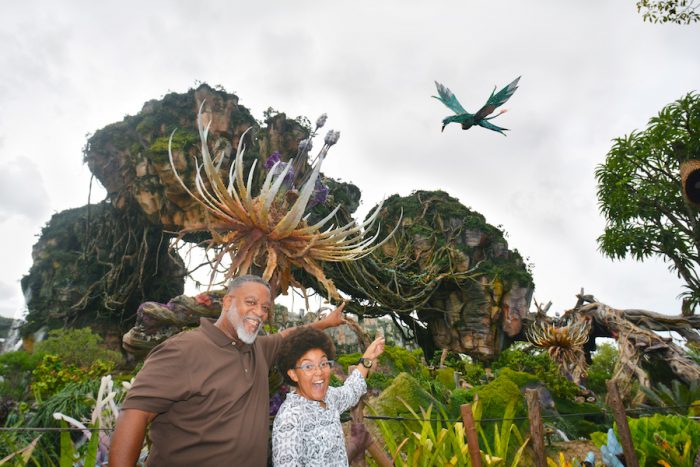 Pumpkin ON FIRE
We have to give some solid credit to Molly on this one. Each time we look at this photo, we lose it in a fit of giggles, and it's partly related to the fact that she's wearing a full-scale pumpkin costume. But on the other hand, that pumpkin she's holding is ON FIRE, and whose idea was that?! It was definitely a photo op that we weren't expecting, so mad props to Disney for surprising us thoroughly.
Incredibly Strong Mickey Balloons
Okay, Disney, you do understand that Up was a fictional movie, right? Fortunately, a handful of Mickey balloons aren't enough to carry us up and away. (Otherwise, we'd be concerned for the poor Cast Members who hold bundles of them!) We think the fact that this Magic Shot is so unrealistic is what makes us laugh every time we see it.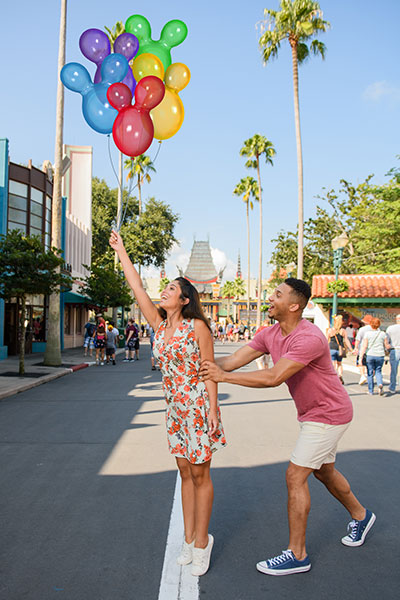 We Definitely Didn't Earn All These Badges
First of all, those badges look incredibly realistic. Second of all, HOW LONG did it take to earn all 30 of those Wilderness Explorer badges, Molly?! (Yeah, that's right. We counted!) We're not sure if it's the excellent photoshopping here or the staring-off-into-the-distance-like-a-dramatic-hero pose, but something about this picture is funny, making us appreciate it so much more.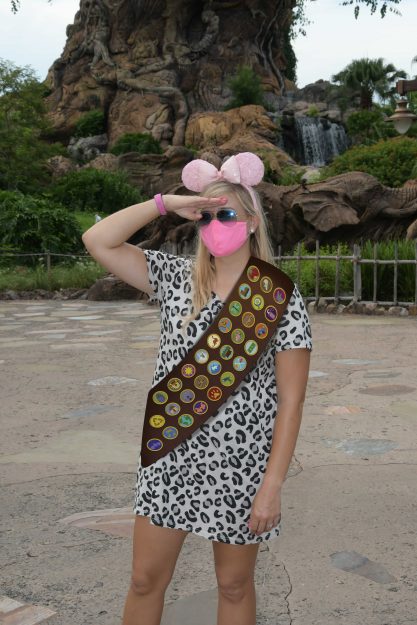 Anytime Kevin Gets Involved…
Kevin is hilarious in the movie, but if you've ever seen her strolling around Animal Kingdom in real life, she's kinda scary and VERY tall. Honestly, the funny thing about this photo is how accurate it is — we would totally do the exact same move if Kevin tried to butt into our picture. And then, we'd get out of her way as fast as possible!
Any Time Mickey Holds Your Photo
There's been a trend of these recently in our PhotoPass experiences, and we're not sure how we feel about it. Whether Mickey's holding your picture in the mirror or you're printed on a playing card that he magically whips out of thin air, it just leaves us wondering — how many pictures of guests do you have in your dressing room, Mickey?! Or are we just special?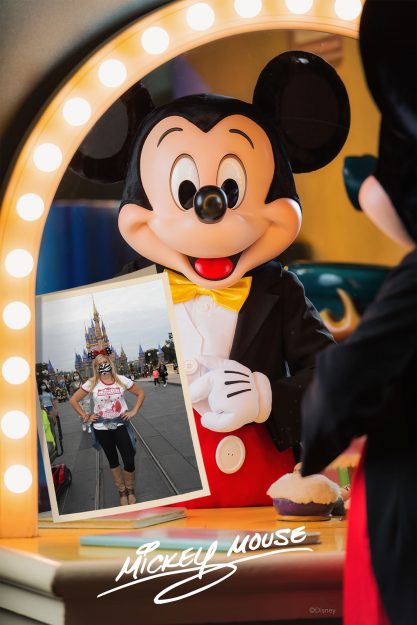 There you have it, seven of the funniest Magic Shots we've encountered in Walt Disney World. We're constantly checking out the new photo ops to keep you guys updated on the best places for pictures on your vacation, so stay tuned to AllEars for more.
Which Magic Shot in Disney World is your favorite? Let us know in the comments!
Join the AllEars.net Newsletter to stay on top of ALL the breaking Disney News! You'll also get access to AllEars tips, reviews, trivia, and MORE! Click here to Subscribe!