Disney World has had a long history of characters appearing for special meet and greets, events, and parades. It's one of the reasons guests come back to the parks over and over again, making new memories with their costumed friends.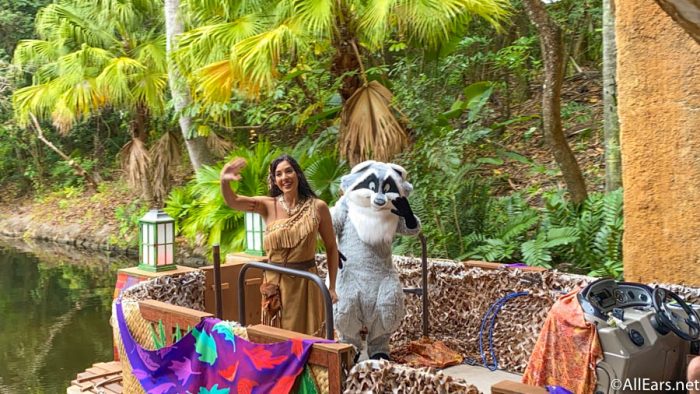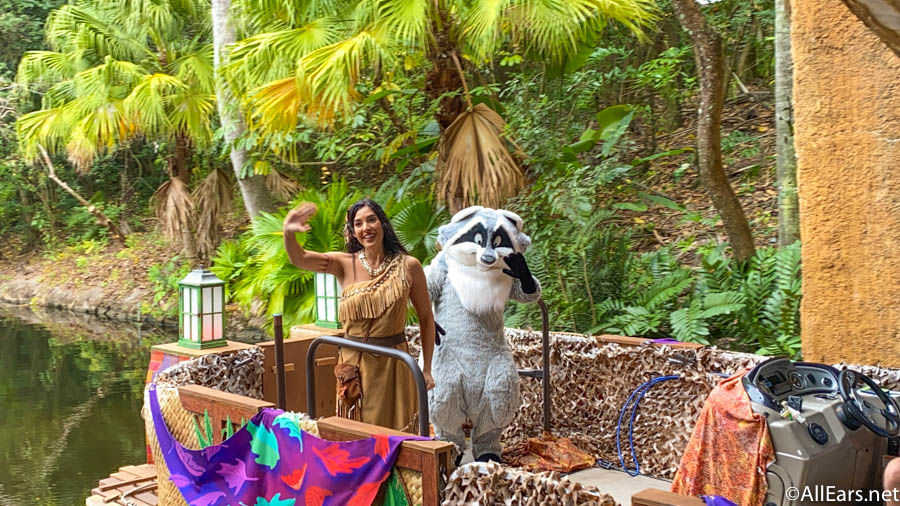 There are a handful of characters you can see just about every day at Disney World. The Disney Princesses make appearances in parades and meet and greet venues in Magic Kingdom. Mickey and Minnie greet in some way at every theme park. You'll also frequently find Alice or Mary Poppins touring the UK Pavilion, princesses in EPCOT's World Showcase, favorites on display at Hollywood Studios, or Pocahontas greeting guests in Animal Kingdom.
But there are some Disney characters that we'd LOVE to see visit Disney World. If we had a vote, we would bring in these Disney characters every day!
Giselle
Giselle is the (highly underrated) princess from the movie Enchanted. We've seen her in special parades and other appearances, but we'd LOVE to see more of the super-sweet royal gal in the daily Princess Cavalcades, or have her show up to more special events!
Enchanted is getting a sequel so maybe Giselle will regain her popularity and be welcomed into the Disney World family. (We also wouldn't be mad if Prince Edward made appearances, too!)
Esmeralda
You might have better luck meeting Esmeralda than Giselle, however, she's a pretty rare find, too. It's unfortunate because she's such a powerful female force! It would be fun to see Esmeralda paired off with Clopin for some witty banter.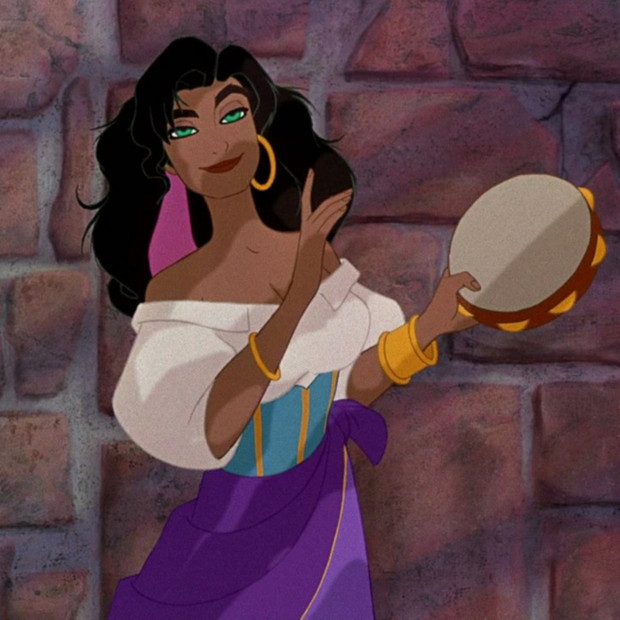 The Hunchback of Notre Dame is rarely represented at Disney World in general. The only reliable character appearance from the movie is Judge Claude Frollo who shows up during Halloween.
Tarzan and Jane
Ah yes, the power couple who are often swept under the Disney rug! We'd love to see more of Tarzan and Jane doing daily meet and greets. Jane has a quick wit, and trying to start a conversation with Tarzan is hilarious.
Granted, it's not impossible to meet Tarzan and Jane. The pair will often make appearances during Mickey's Not So Scary Halloween Party! But we want Jane and Tarzan every day!
More Disney Villains, Please!
Villains don't often make daily appearances at Disney World. The exceptions being the Halloween parties, cavalcades, and the Disney Villains After Hours. Other than that, our villains are often ignored!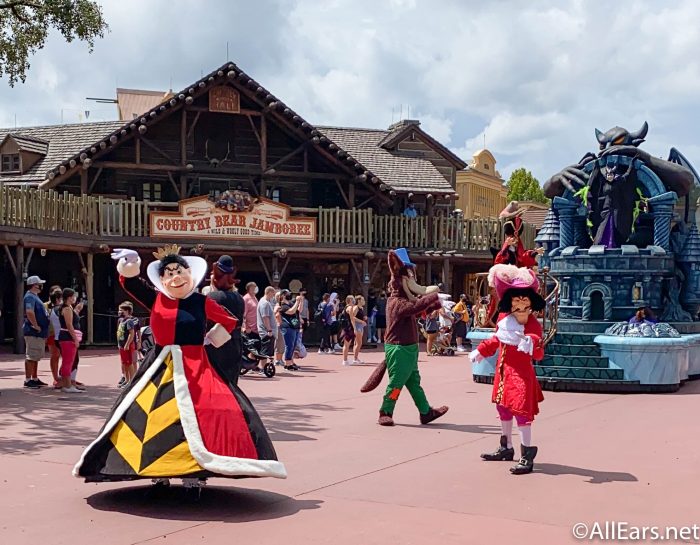 We might see the Queen of Hearts come out with Alice by the Mad Tea Party, and Gaston likes to arrive in style outside his tavern in Fantasyland. Still, the Spooky Season is definitely a villain's moment to shine. We want to see more Captain Hook, Maleficent, Jafar, and the rest of the gang!
Jack and Sally
We sense a trend here! Most of our requested characters are usually represented during Halloween. Jack and Sally should be an exception, though! The two characters are incredibly popular and often have the longest lines during Disney World's Halloween parties.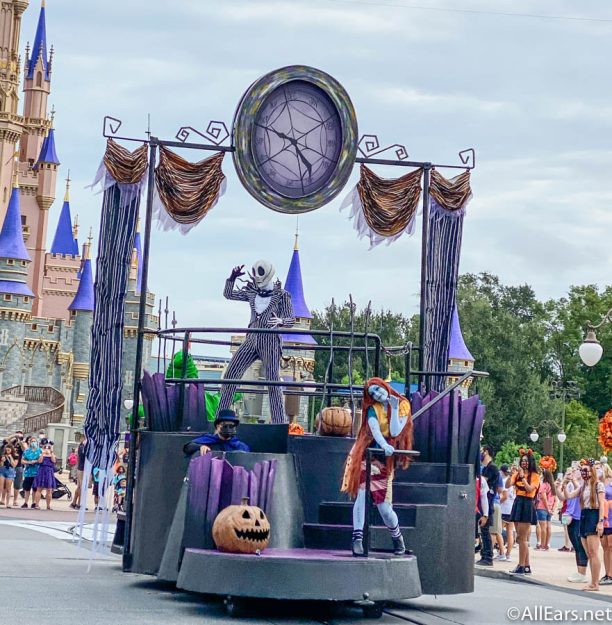 Nightmare Before Christmas fans would love to see the creepy couple come out for pictures more often. Plus, we can always use more talking characters at Disney World. It's tough having a one-sided conversation with characters like Winnie the Pooh!
Remy and Emile
Remy and Emile from Ratatouille have made surprise arrivals at Disney World before. But even prior to the meet and greet changes, they didn't have a special spot where you can meet them every day. The popularity of the Pixar film leads us to believe they would have a lot of visitors if they did!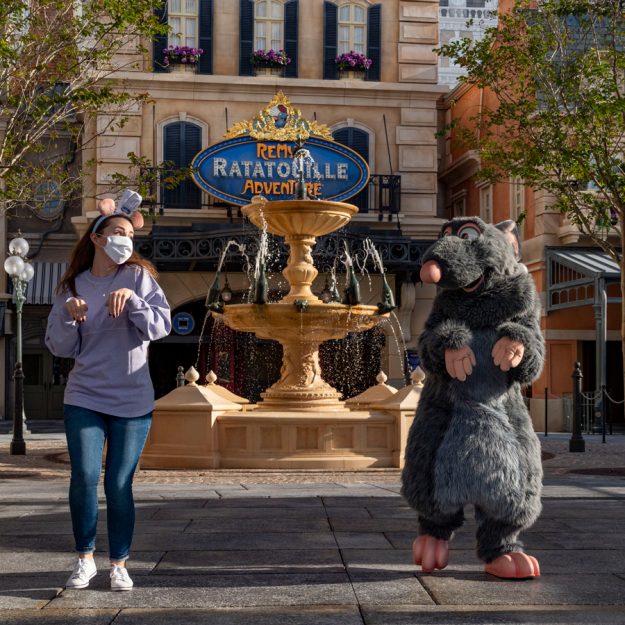 Remy's Ratatouille Adventure is opening very soon. Perhaps with the new ride, Disney will make room for the hungry rats!
Orange Bird
Dear Disney,
Please give us an Orange Bird meet and greet! Your Citrus Swirl fanatics would love it! If you are not be familiar with the Florida Orange Bird, allow us to explain! In 1969, the bird was the mascot for the Florida Citrus Growers who sponsored the Sunshine Pavilion and created Citrus Swirl. As part of Disney's partnership, the Orange Bird would greet guests in Magic Kingdom.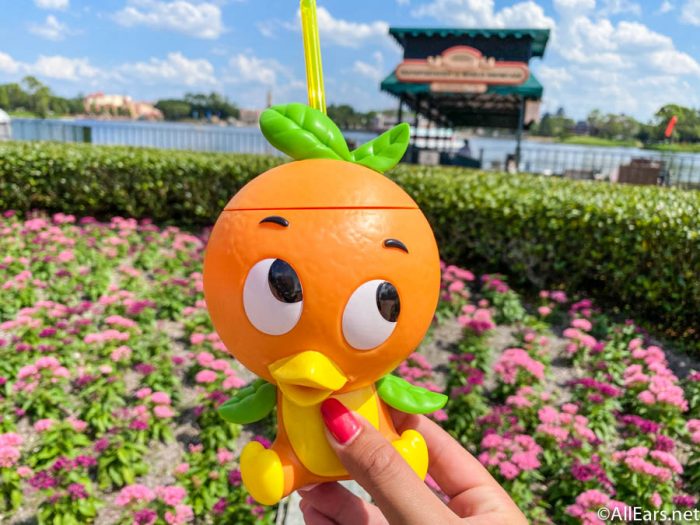 Decades later, Disney started creating Orange Bird merchandise, and the bird's popularity grew like crazy. We're hoping Disney will bring back our favorite bird to the theme parks someday!
Roger Rabbit
The main character from Who Framed Roger Rabbit? was well-known in the late 80s to early 90s. Kids who grew up with the movie are enamored with the wacky rabbit and his wife Jessica Rabbit. It would totally satisfy our nostalgia to bring back this character from our childhood! And we'd love to see his partner Eddie Valiant come out, too! The gruff detective paired with the off-the-wall cartoon is an unbeatable match!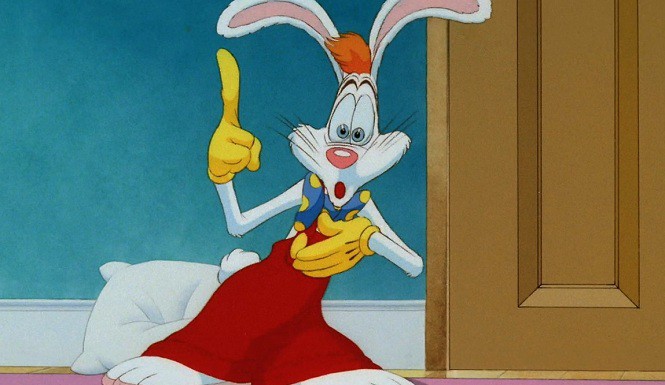 Disney World is holding character meetings a little differently these days. The new health and safety protocols allow for guests to visit characters at a distance. Whether it's waving at a Royal Detective from a Motorcade or talking to Elsa in Norway. It would be awesome to see Disney bring back characters for meet and greets. We'll have to wait and see what's in store for the future!
We wanna hear from you! What characters would you like to see at Disney World every day? Let us know in the comments below!
Join the AllEars.net Newsletter to stay on top of ALL the breaking Disney News! You'll also get access to AllEars tips, reviews, trivia, and MORE! Click here to Subscribe!