It may seem like it was just Halloween ('cause it was), but now that it is late-November we can all start thinking about the next big holiday: Christmas. (Sorry, Thanksgiving.)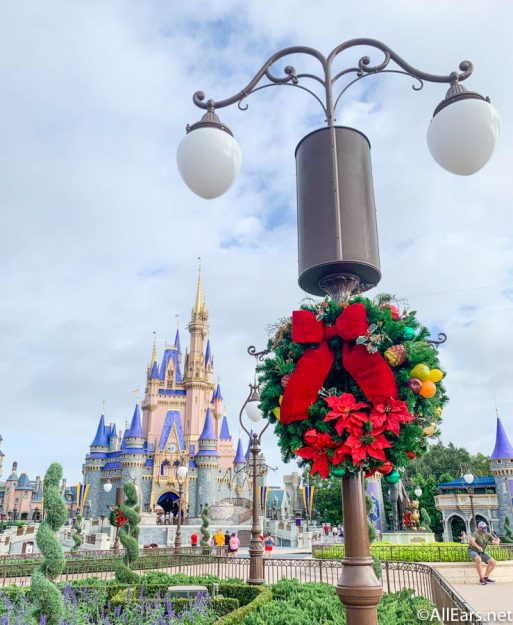 We only have one month to get in that festive spirit, but lucky for all of us, Disney+ is chock full of holiday cheer to get you in the mood right now.
Here is the full list of every single Christmas movie currently on Disney+.
12 Dates of Christmas
We may not be starting with one of the strongest movies or even one of those classic holiday movies to watch every year, but nonetheless it is still fairly entertaining. 12 Dates of Christmas follows a woman who is set up with a blind date on Christmas Eve that goes terrible. She wakes up the next day only to find out she is re-living the day all over again. It's basically Christmas version of Groundhog Day that is just ok.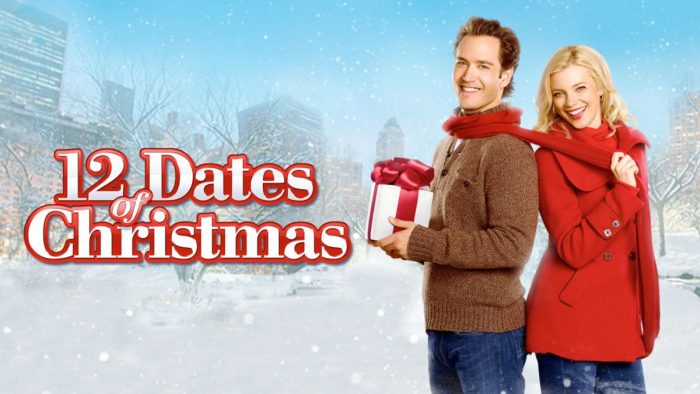 I'll Be Home For Christmas
If you were growing up in the 90's then you are quite familiar with Jonathon Taylor Thomas, if not all you need to do to get to know JTT is watch I'll Be Home For Christmas. In the film, JTT has to travel across the country to be home by Christmas in order to get his father's Porsche. This is a nice snapshot of what life was like before smartphones.
Mickey's Christmas Carol
A classic in the Christmas movie genre is doing a new version of Charles Dickens' classic A Christmas Carol. Mickey's Christmas Carol is the Disney version of this holiday classic. We also get to see Scrooge McDuck playing his namesake Ebenezer Scrooge.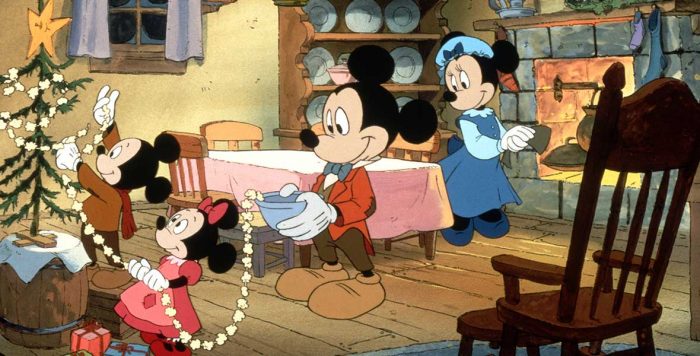 The Muppet Christmas Carol
This is another re-telling of the Dickens tale, but this time with Muppets and Michael Caine. We even get to see Charles Dickens in this version, and he looks a lot like Gonzo. This was the first Muppet movie made after Jim Henson's passing.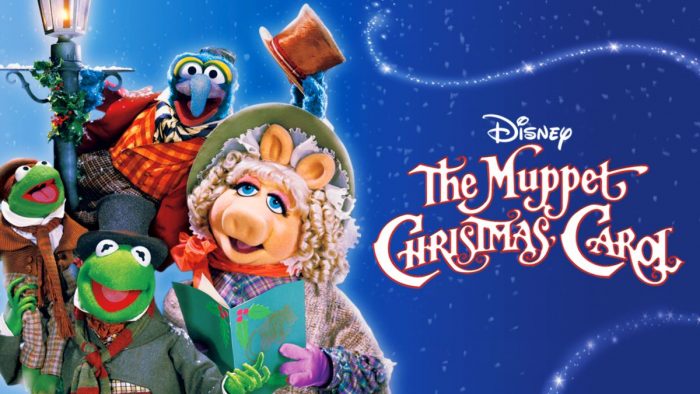 A Christmas Carol
Here is our final version of A Christmas Carol, but it is the only computer animated one. This one stars Jim Carrey using the same animation style that was used in the Polar Express movie. Carrey not only plays Scrooge, but also all three of the ghosts of Christmas.
Mickey's Once Upon a Christmas and Mickey's Twice Upon a Christmas
Now we break the Christmas Carol streak with Mickey's Once Upon A Christmas and it's sequel Mickey's Twice Upon a Christmas. Both of these are anthology films that are made up multiple smaller Christmas stories featuring Mickey and friends. If you love the fab five and even some of the tertiary characters both are fun films to get in the Christmas spirit.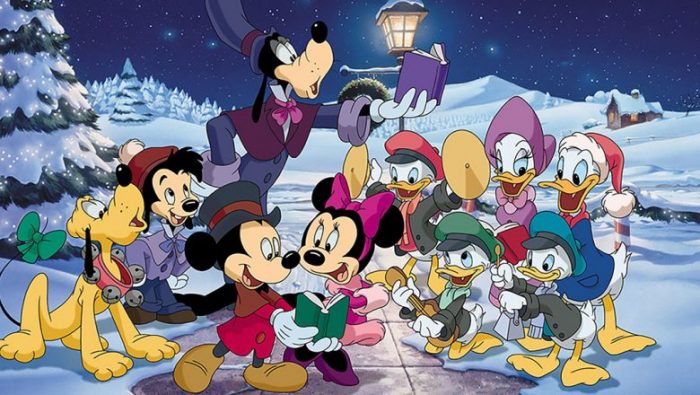 Miracle on 34th Street
Miracle on 34th Street is one of the most iconic Christmas movies of all time. The original version of the film from 1947 is on Disney+ right now. It is a charming reminder that magic still exists and it is important to let children believe.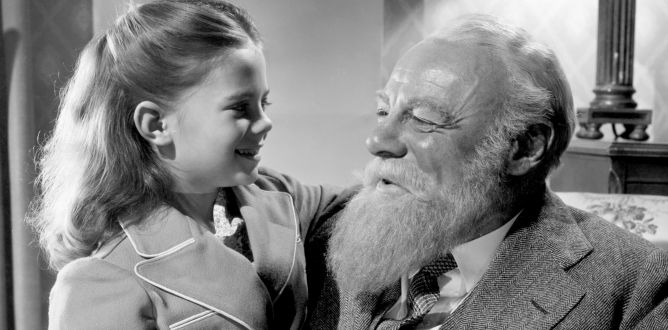 The Mistle-Tones
If singing competitions are your thing, then The Mistle-Tones is for you. The movie follows a singer who challenges her rival to a singing competition on Christmas Eve. The Mistle-Tones stars the classic 90's actors Tia Mowry, Tori Spelling, and Reginald VelJohnson.
Good Luck Charlie, It's Christmas
Good Luck Charlie was a series on Disney Channel about a family who has a new fourth child named Charlie. This is a Christmas movie that follows the same family. The movie takes place after the first season of the show, so you may want to watch that before watching the movie.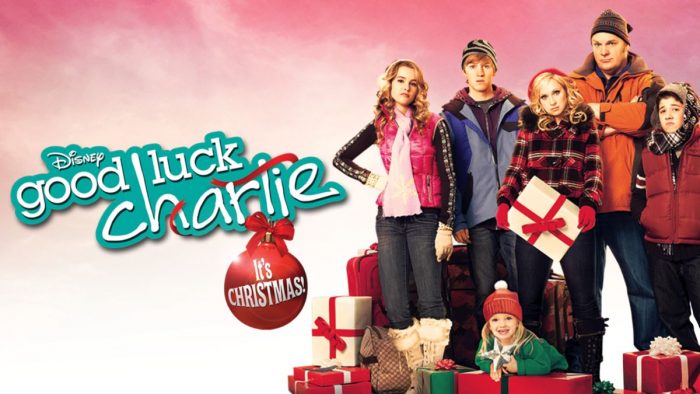 Noelle
Noelle was one of the first original movies made for Disney+. It follows Noelle, played by Anna Kendrick, who is a member of the Claus family. All the Claus men have been Santa throughout history, but her brother doesn't want to be Santa, and Noelle happens to be perfectly suited for the job.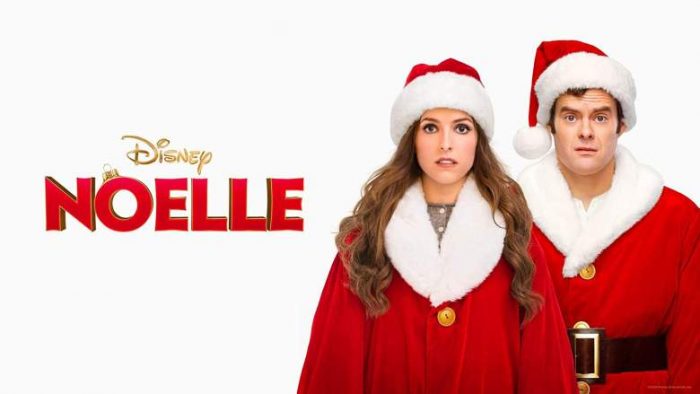 One Magic Christmas
This one is a little less upbeat than some of the others on this list. It follows a family who is struggling at Christmas when their  daughter writes a letter to Santa Claus asking for his help. An angel shows up and helps the family, including rescuing one of children from getting hit by a car.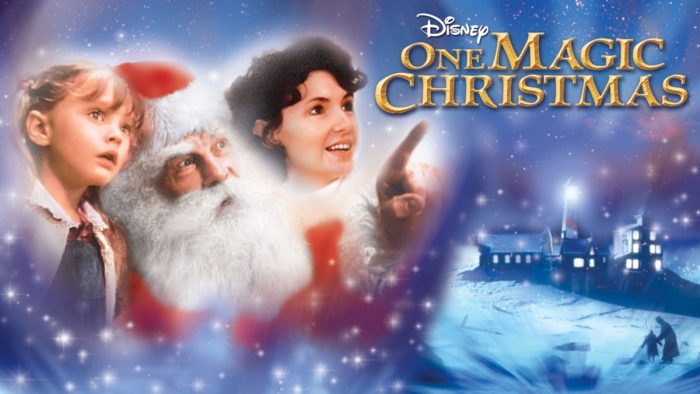 Richie Rich's Christmas Wish
Richie Rich's Christmas Wish is the second in the Richie Rich film series. In this one Richie uses a wishing machine created by an inventor who works for his father to wish he was never born. Much like the Christmas classic It's a Wonderful Life, Richie gets a look at how terrible the world would be without him. If you can get past the questionable science of a wishing machine, you'll enjoy Richie Rich's Christmas Wish.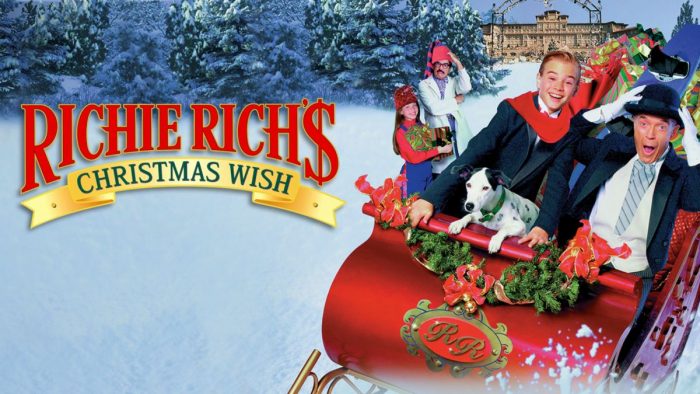 The Santa Clause series
The Santa Clause is the story of what happens when a business driven single father accidentally kills Santa Claus and then ends up taking over for him. Tim Allen plays the Scott Calvin who ends up as the new Santa. The entire Santa Clause trilogy is on Disney+. In the second we see what happens when Santa needs a Mrs. Claus. And the thirds introduces some additional holiday characters including Jack Frost.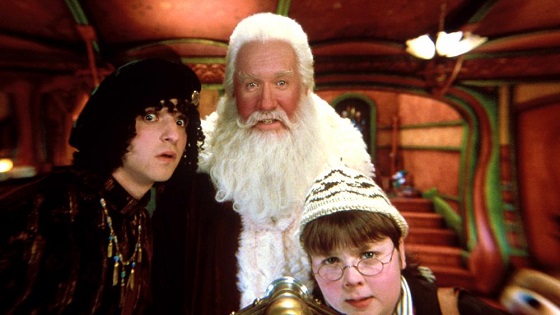 Santa Paws series
Air Bud was a movie from over 20 years ago, but is still getting spin-offs today.  In total there are 14 movies in the franchise, including three Christmas themed ones. The first made was Santa Buddies, but the there were two prequels made called The Search For Santa Paws and Santa Paws 2: The Santa Pups. Forget about the MCU, we should all take a closer look at the Air Bud-iverse.
The Small One
The Small One leans more into the religious aspects of Christmas and away from the Santa Clause stories.  It follows a boy who has a donkey named Small One in Nazareth. The boy has to sell the donkey, but no one is interested in purchasing him because he is small. At the end of the movie he manages to find someone nice to purchase Small One, a man who is traveling with his pregnant wife.
Snowglobe
In this made for TV movie, a Christmas loving woman gets a magic snow globe that can transport her to a magic Christmas land when she winds it up before going to sleep. She can also return to the regular world when in her snowglobe Christmas land. But what happens when someone follows her home from the magic land?
The Ultimate Christmas Present
This is a Disney Channel Original Movie that the plot is completely ridiculous. Two teenage girls find a machine that controls the weather in a shack and use it to make it snow in Los Angeles. Turns out the machine was owned by Santa Claus. So they stole from Santa Claus, which is one way to end up on the naughty list.
'Twas The Night
This is another bonkers Disney Channel Original Movie about Christmas. A career criminal catches Santa Claus dropping off presents at his nephews house and then knocks him out to steal his sleigh. Santa even has a machine that freezes time but manages to get knocked out. The criminal uncle, played by Bryan Cranston , uses the sleigh to rob houses under the guise of delivering presents.
The Christmas Star
This is another movie that involves crime at Christmas. A counterfeiter is on the run in December and conveniently looks like Santa Claus. In his festive disguise he attempts to get the money he hid a while ago with the help of two children who think he really is Santa.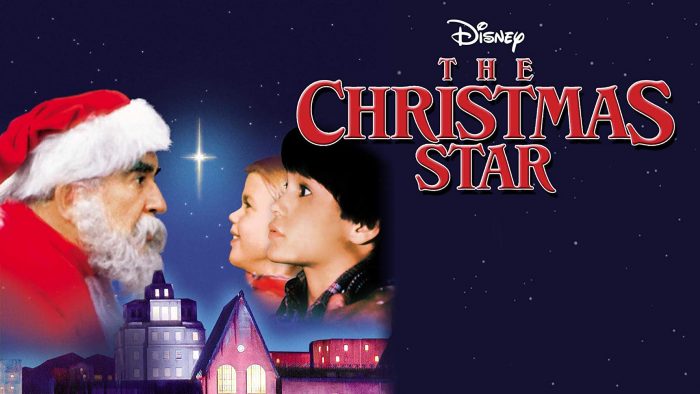 Beauty and the Beast: The Enchanted Christmas
This is a sequel to the original Disney animated Beauty and the Beast, but is mostly made up of a flashback to before the spell was broken on the castle. It shows how Belle and Beast spend Christmas after he rescues her from the wolves. In the original movie this is all part of a montage during the song Something There.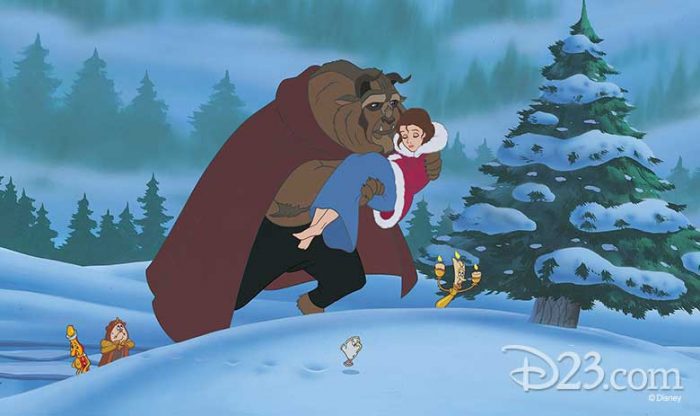 Santa's Workshop
This is not technically a full length feature film, but is a Silly Symphony short from 1932. This is a fun short worth watching to get in the holiday spirit.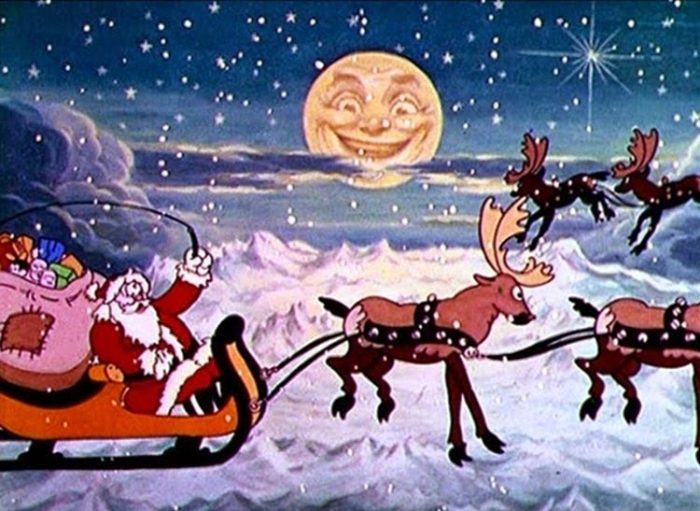 Pluto's Christmas Tree
This is another short to get in the Christmas mood.  In Pluto's Christmas Tree we see Mickey and Pluto on an adventure to chop down their own Christmas tree.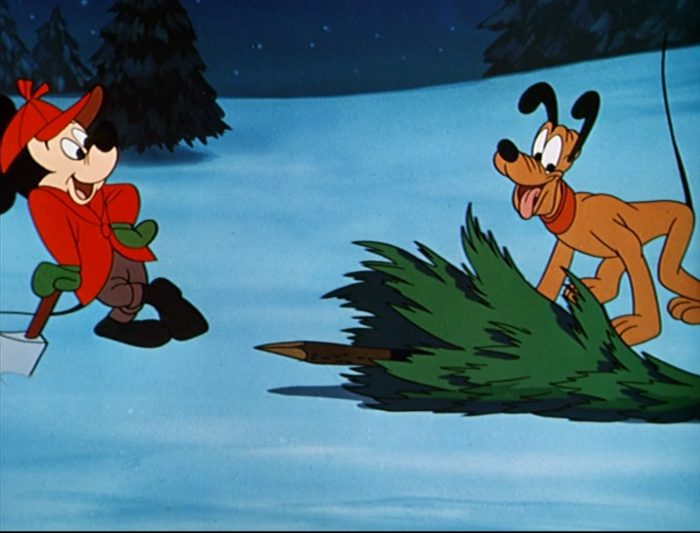 The Nightmare Before Christmas
Ok, so a lot of people associate The Nightmare Before Christmas with Halloween, but it actually takes place after Halloween and is all about Christmas. It just happens to have Halloween characters in the movie. To read more about why The Nightmare Before Christmas is a Christmas movie, check out our extensive post here.
What are some of your favorite Disney Christmas movies? Let us know in the comments.
Join the AllEars.net Newsletter to stay on top of ALL the breaking Disney News! You'll also get access to AllEars tips, reviews, trivia, and MORE! Click here to Subscribe!