To all who come to this photo trivia game, welcome! Along the way, the photos can make us relive memories and see details that Walt's Imagineers put into everything we love in Walt Disney World!
Halloween is this week in the US. I know things are changed because of Covid, but one thing remains the same. It is
No, of course my mom raised me to share. In fact, I "shared" with my older brother and sisters who said they were eating my candy "to check to make sure it was okay". (Could have had the candy corn, but no, they ate the chocolate. I should bring this up on Facebook.)
We have a daddy-daughter team today for our challenge today!

And now: Challenge #658:
And here's the answer: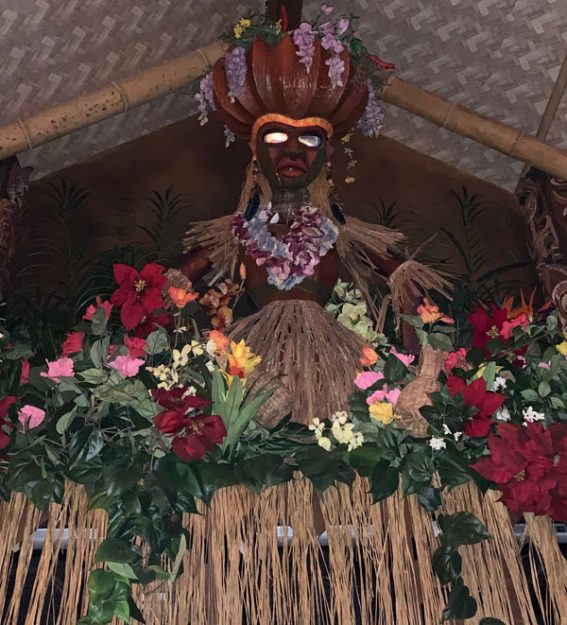 Trader Sam's Grog Grotto and Tiki Bar with Uh Oa in the Polynesian! I have to get to this place. Now I know which drink to order too.

Gloria Martin was the first to send in the correct answer! Congratulations to Gloria  and all our winners this week!  Andreas Beer, Team Hill, Smitty, Linda College, Luis Rodriguez, Les Whitten, Jim & Lorie Sonnen, Joseph M. Zafia, Debby Stailey, Robbie Hicks, Joseph M. Zafia, Janet T Thorn, Joann Albrecht, Adolph And Kimberly Timm, Nance Speth, Loring Famili, Grumpys Groupies, Tammy Warmouth, Karen Fichter, The Parker Family, Steve Knapp, Josh Weiss, The Kuroly Family, Andy Hickey, Vera And Izzy Williams, Leisa Hazard, Ken Savage, Sandie Albrecht, Ruth Cookson, Kenneth Jackson, Mike Haeberle, Leach Family, Theresa Maradei, Dan M., Kathy Maffei, Beau Harrison, Cheryl Costello, Holly Baxter, Stacy Sanders, Lynda Brooks, The Gunnels Gang, Dee Dee Kenney, Jennifer Petix, Ruby Jordan, Bonnie, Mike Haeberle, Mark Brooks, Tim Burr, Barbara Diclementi, Emily Hudson, Hunter Armstrong, Ted Flory, Samantha B, Emily Hudson, David G Crockett, Jim Wieczorek, Arlene Vicek, Sandie Albrecht, Gloria Martin, Martha And Justin Collins, Phyllis, Laurie Walker, Susan, Jeff Blank, Theresa Rucando, Rebecca Keenan, Bill, Michelle Fure, Tony Bivens, Caroline Sciore, Mark Hardy, Jeremy Reichelt, Shannon Benton, John Debow, Sandra Debow, Sue Bridges, Kevin, Barry Sklenar, Melissa Tortorici, Sue And Ed Adams, Mis Jamie Marie, Tammy Cronin, Ken Maikowski, The Kertes Family, Tom Patton, Deb Ragno, Belicia C, Colin Moore, Barclay Bakkum, Sherry Trapp, Jodie S., Donald Purney, Jane Johnson, Linda Ranatza, Mark Potosky, Linda Hoffman, George Mundy Jr, Jamie Poynton, Vicki Britt, and John Grosz!
______________________________________________________
Challenge #660 Where in the world is this?
Thank you, Jeff and Isabel Blank for this Challenge! We're going into a park.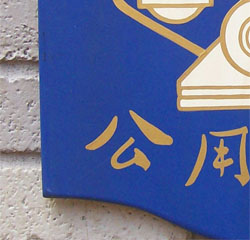 Hint: you don't see this anymore but you used look for this after the 360 degree movie.
Do you know? Do you have a guess? Send in your answer before the end of the day on Thursday, October 29th by clicking on the blue box below. Please do not post your answers on this blog post.
See you soon, Players!

_____________________________________________________________________
Everyone who sends in a correct answer to a Where in the World Challenge this month will be entered in a drawing at the end of the month for some special AllEars® goodies!
Be sure to follow @allearsnet on Instagram and Twitter!
Check out our YouTube Channel for reviews, news, information, and more!
Click below to subscribe to the AllEars® Newsletter so you don't miss any of the latest Disney news!