Yosun An, a relative newcomer to US screens, lends his talents to the role of Honghui in the recently-released live action Mulan.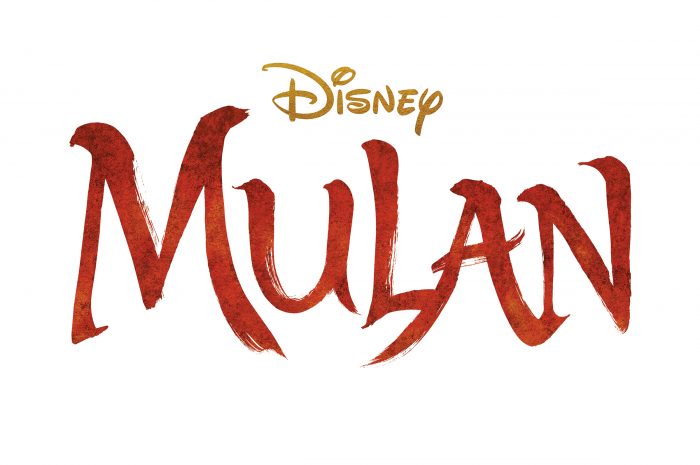 The New Zealand actor of Chinese descent has appeared in the international features The Meg, Crouching Tiger, Hidden Dragon: Sword of Destiny, and Mortal Engines.
 At a press event held back in March, An graciously stopped to talk a bit with me about his role in Mulan.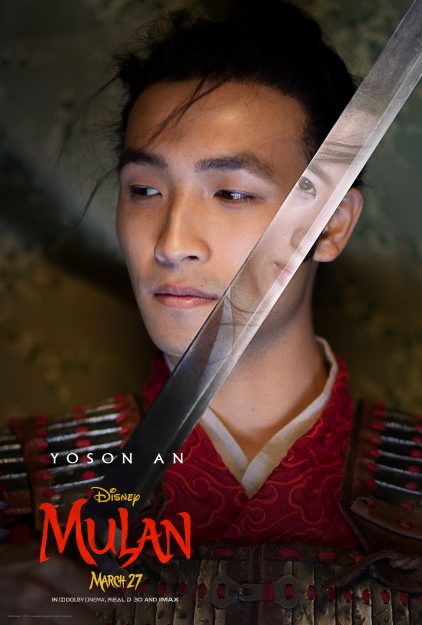 On the original Mulan:  "Growing up, the animated classic was one of my favorite Disney movies, so getting to be a part of this movie is somewhat of a dream come true."
On creating a backstory for the character of Honghui:  "He comes from a military background–this is just something I came up with–and he's been disciplined in martial arts growing up so going into the conscription, he's not exactly a newbie.  He's got these skills, he's got these techniques and he aims to be the best of the best.  He doesn't want to show off or anything, but there's an inner stillness and a calmness about him.  And I've also created, in my imagination, that he has a mother and sister to go home to, that's why he fights the way he does."
On Hongui's relationship with Mulan :  "Initially, the way we met, we don't really come off on the right foot, right?  We kind of step off on the wrong foot.  And I think the rivalry soon turns into respect when Hongui sees this leadership quality within Mulan as well.  You can kind of see the rivalry when Hongui challenges Hua Jun [Mulan's masculine name] to step up his game.  Come on.  We're in a battle.  Let's see what you got.  And then when he finally steps up, he's all oh my God, why were you hiding this whole time?  So I think that rivalry quickly transitions into respect and of course, supporting her transition into her truthful self."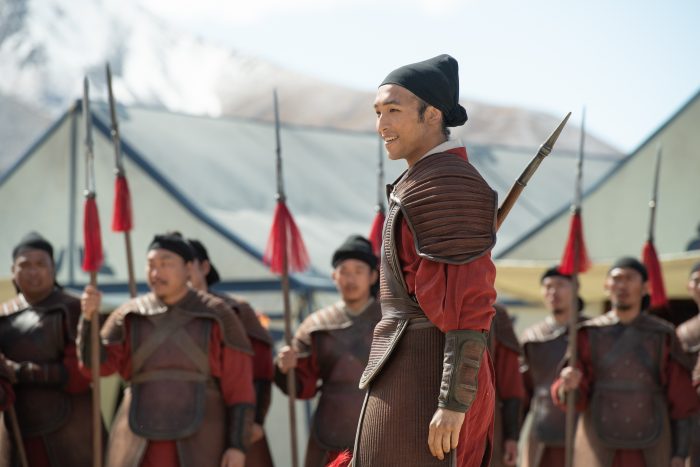 On the magic of chi:  "It's real.  Chi is real, chi is energy.  In India, you can call it 'prana.'  It flows through us.  Before we started production on this film, we were brought in to train with this qigong master in New Zealand to get a sense of what chi is because it's so prevalent within the film, right?  It's almost like the Force.  It's so subtle, but it's just a life force that flows through everything….Everyone has it.  Some may be able to tune into it more powerfully than others, but the way it's flowing through us is the same."
On Asian representation in Western cinema :  "It's great, we're finally getting these acknowledgements.  It's been a long time coming, because great Asian cinema has been around for a very long time.  With the wake of Crazy Rich Asians and now Parasite this year, I'm hoping that these stories–authentic stories–can finally be told on a bigger scale, such as Mulan.  And I think representation–accurate representation– is quite important, because if a story is not told in an authentic or real way, and it's painted in a false way, it's gonna create a false sense of reality for our audiences and they may think 'oh, that's what these Asian people are like' but that's not what they're like.  It's not real.  It creates this illusion of separation, and that's not what we want.  I think inclusion of diversity in culture and different ethnic traditions brings more richness in storytelling."
On working with Disney:  "I can say that I'm a part of the Disney family!  It's pretty cool.  Yeah, I grew up watching a lot of Disney movies, a lot of my favorite movies are by Disney, so being…to be able to be a part of this family is incredible.  It's like a dream come true.  And they've been so supportive all throughout the entire process, all along the way, so…yeah!  Pretty great."
Starting September 4th, with Premier Access, viewers can watch Mulan in advance of all Disney+ subscribers for $29.99.
Questions?  Comments?  Suggestions?  Drop us a line below.
Be sure to follow @allearsnet on Facebook, Instagram and Twitter!
Check out our YouTube Channel for reviews, news, information and more!
Click below to subscribe to the AllEars® newsletter so you don't miss any of the latest Disney news!