On September 4th, Disney+ home viewers at long last will be able to see the new live-action version of the 1998 animated classic Mulan.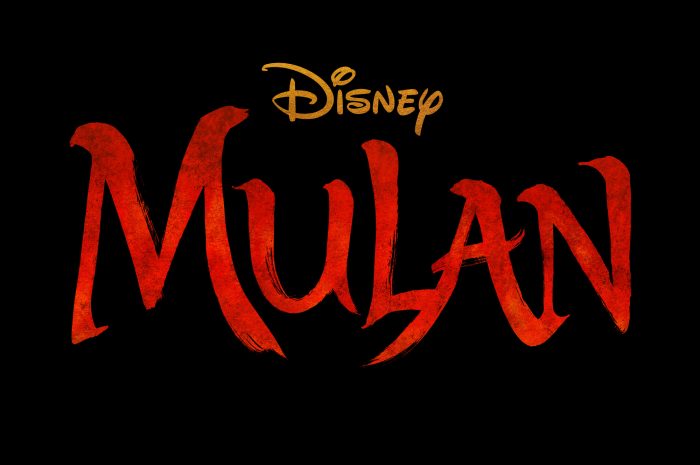 Actor Jason Scott Lee is certainly no stranger to martial arts films, starting with his first leading role as Bruce Lee in the biopic Dragon: The Bruce Lee Story, to his latest role in Mulan as Böri Khan–the ruthless invader from the North, determined to avenge his father's death.  Disney fans may recognize him as Mowgli in the 1994 Jungle Book, and his voice as that of Nani's boyfriend, David Kawena, in Lilo & Stitch.
 At a press event held back in March, Lee was kind enough to take a few minutes to talk with me about his role in Mulan.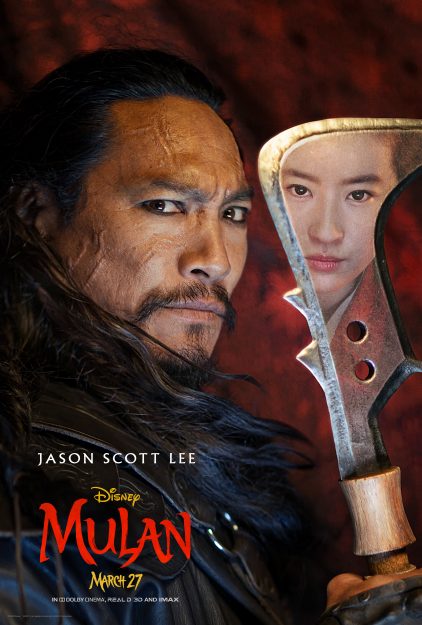 On connecting with the original Mulan:  "When I heard about this film, I kind of started looking at different scenes from the animated feature, just to get a gist of…first of all, the humor in it.  But when I was introduced to this film, it seemed like we were taking a little more of a realism approach to it…sort of a dustier, grittier take on it.  I like that–period pieces that have that costume drama thing going on."
On developing the character of Böri Khan:  "I definitely wanted to give Böri Khan a backstory, whereby his intentions–as an actor I could really attach myself and manifest them.  We brought to it that his tribe, the Rourans, were sort of overrun at some point in his father's generation by the Imperial Army with the Mainland Chinese expanding, and a lot of their culture, a lot of their spiritual culture and their languages were squashed.  So I think Böri Khan's fight was to regain the power structure of their tribes and also unite the other tribal leaders to come forth and take on the big guys."
On Khan's relationship with Xianniang :  "There's this thing where people of special abilities like Xianniang are, at that time, pushed out by the Chinese culture being superstitious of things like witchcraft.  And so she was ousted and left on her own, and that's where I think Böri Khan found her in the desert, kind of wandering–an outcast– and he said wow, I can use this...I think he tries to keep a heavy hand on her, just to control her and make sure that she doesn't get out of hand or get too powerful, so there's always this back and forth struggle.  He keeps baiting her with freedom, baiting her with 'your world will open up when I'm in power,' so that's sort of the play between the two characters."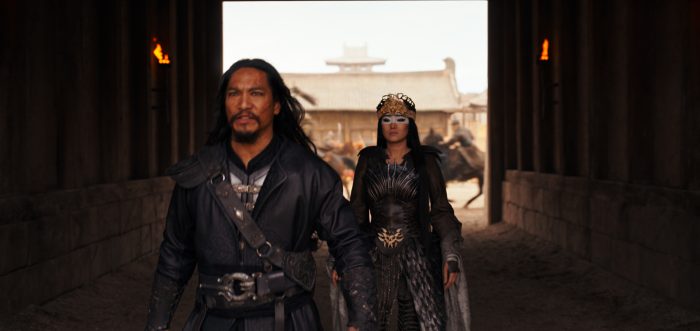 On learning new fighting styles:  "Yeah, what they call the Wuxia period is sort of that classical sword work, and I haven't done a lot of it, but it's definitely completely different timing.  Whereas contemporary martial arts fighting, like doing The Bruce Lee Story you're looking at closer timing beats, the broadsword in the movie are really full beats…the ability to know your distance with such a long weapon is sometimes hard."
On working with other famed martial artists Donnie Yen and Jet Li:  "Donnie I've worked with before, and that was great.  Working with Jet for the first time, you know I've always been a big fan of Jet Li's work, so just…respect.  Total respect for these guys, you know–they have the goods.  They've honed their skills over years.  I saw Jet do one little thing with the sword and I was like WOW.  He just has it:  The precision, the reflexes, the grace, the timing, everything…and Donnie's par excellence too.  And they do it almost effortlessly, which makes you sick, you know, because I'm like struggling…but they've been doing swordwork films for their whole careers.  They're inspiring to be around."
On returning to work with Disney:  "Well it's just that back when I worked with them, they weren't as large [laughs] but it's interesting to see the changes.  But there's still the infrastructure that was there, the attention to detail, getting the stories right, especially when we did Lilo & Stitch, the animation and how they drew the characters–there's so much research and background that comes with what people actually see as the finished product that just spins people's heads, it's so deep.  The technology has changed, so from the time I did Jungle Book they had just started doing CGI stuff with the monkeys and things like that.  Then you see the new Jungle Book, the Jon Favreau one, and you're like wow, it's amazing!
"It's fun.  It's kind of a cool time to see how realistic…even in Mulan, they didn't use a whole lot, because the scenery was fantastic, but what they did is seamless.  It's flawless."
Starting September 4th, with Premier Access, viewers can watch Mulan in advance of all Disney+ subscribers for $29.99.
In case you've missed it, here's a quick teaser for the new film:
Questions?  Comments?  Suggestions?  Drop us a line below.
Be sure to follow @allearsnet on Facebook, Instagram and Twitter!
Check out our YouTube Channel for reviews, news, information and more!
Click below to subscribe to the AllEars® newsletter so you don't miss any of the latest Disney news!