All four Walt Disney World theme parks have been open for over a month now, and we can't believe how quickly the time has flown by! A lot has changed since the Parks reopened, but we've slowly been getting used to all it.
For example, one of the biggest differences has been no more character meet-and-greets, parades, and fireworks at the Parks. Instead, Disney World has been offering new Character Cavalcades — think of them as mini parades that happen randomly throughout the day at all of the theme parks!
As much as we love watching Mickey and his pals ride down the streets Disney's Hollywood Studios or Chip and Dale cruise the waterways of Disney's Animal Kingdom, we feel like Disney has just scratched the surface of characters we'd like to see in the Parks!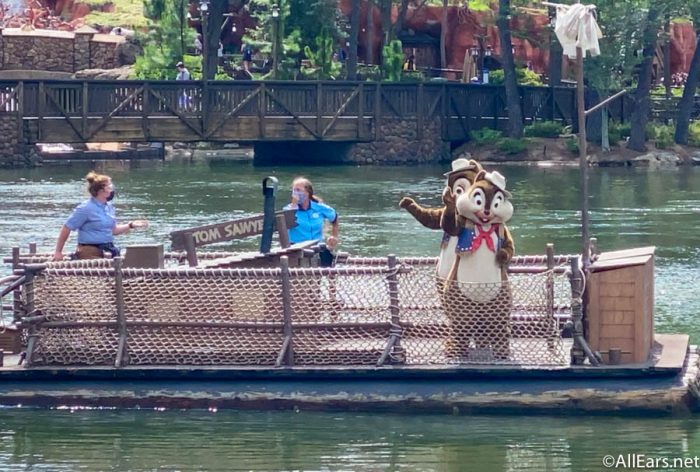 We have a few hot takes on some new Character Cavalcades we'd love to see debut at Disney World. Take a look at our list of Disney Character Cavalcade dream-scenarios below!
Halloween Cavalcades
Just because Mickey's Not-So-Scary Halloween parties were canceled this year doesn't mean we shouldn't get to see some of our favorite spooky characters!  Wouldn't it be great if Jack and Sally still made a special appearance?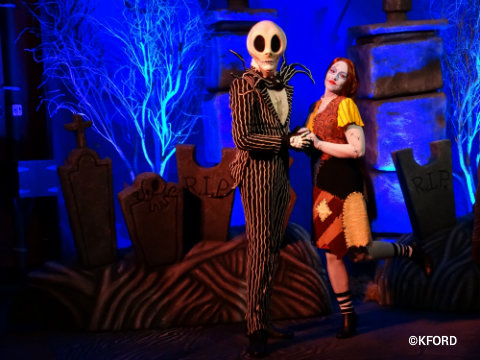 Even if we can't meet them this year, we think it's pretty clear to see they're simply meant to be at Magic Kingdom this Halloween!
How cool would it be if some of Mickey's Boo-to-You Parade came down Main Street, U.S.A.? We always love the part where the Haunted Mansion's gravediggers bust out their shovels and the Hitchhiking Ghosts try to thumb a lift!
We also love seeing Mickey, Mickey, Donald, Pluto, and Goofy dressed up in their spooky Halloween attire!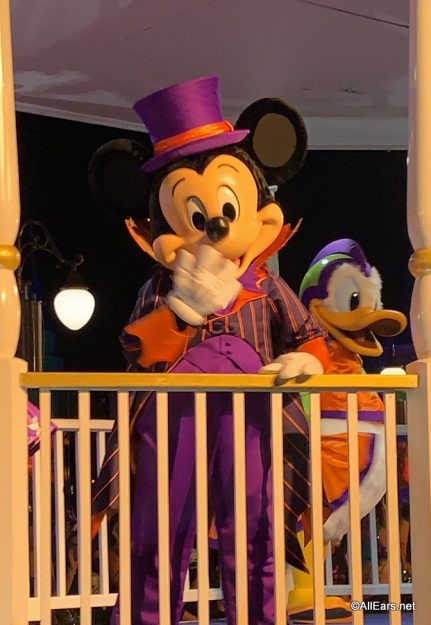 Since we can't meet the super rare characters that only come out during Mickey's Not-So-Scary Halloween parties, could we get Disney to stick Elvis Stich on a float? Or maybe he could rock out on the stage in Tomorrowland!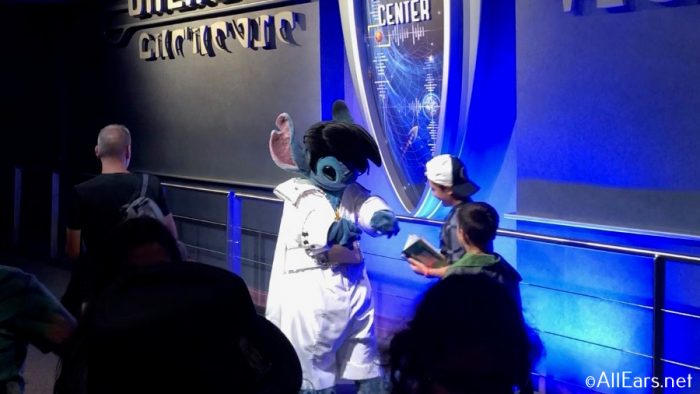 Christmas Cavalcades
While we're still awaiting word on Mickey's Very Merry Christmas parties, we've been envisioning the festive Once Upon a Christmastime Parade!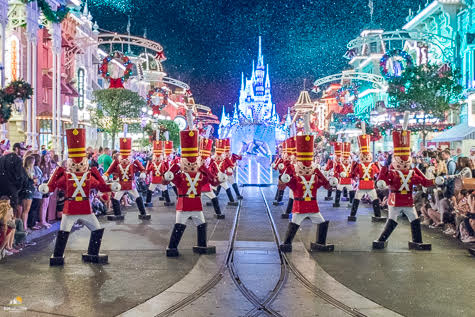 Even if Mickey's Very Merry Christmas parties are held at Magic Kingdom this year, we suspect they won't have all of their traditional offerings. Drawing crowds with the Once Upon a Christmastime Parade is probably not in the cards, but that doesn't mean the Toy Soldiers or Seven Dwarfs can't march around!
We'd love to see the Reindeer fly down from the North Pole and even Santa Claus himself!
We'll just have to wait and see what yuletide surprises the rest of 2020 holds, but for now, we'll be envisioning ourselves standing on Main Street, U.S.A., in a flurry of (fake) snow!
Villains Cavalcades
Disney's Character Cavalcades represent different characters from all walks of life — except one. There are hardly any Disney Villains in these events! Gaston on horseback is currently the only baddie we've seen, and while we admire his thick neck and ability to consume eggs, we want more villains!
If you're really getting antsy for a bad guy or gal, you could count Anastasia and Drizella yelling at guests from the balcony of Cinderella Castle. But even if we count them among the villains, that's only three — and we're clearly missing a lot of fire power.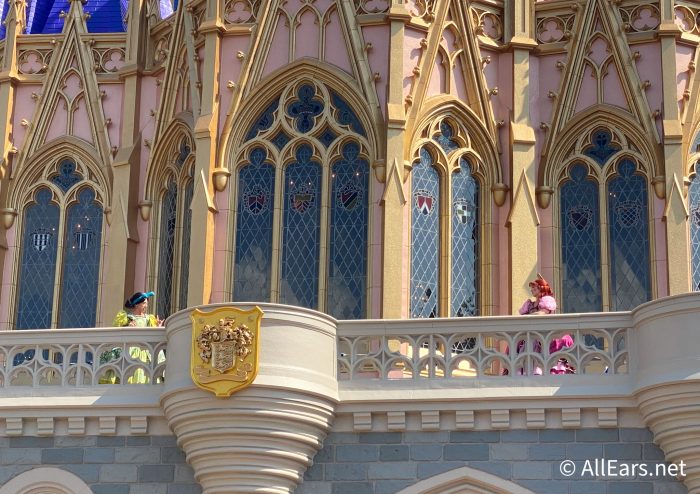 We'd love to see Magic Kingdom full over even MORE ne'er-do-wellers like Lady Tremaine!
We'd also love to see Cruella DeVil! She's always dressed immaculately despite being rotten to the core; we can't take our eyes off her when she's around!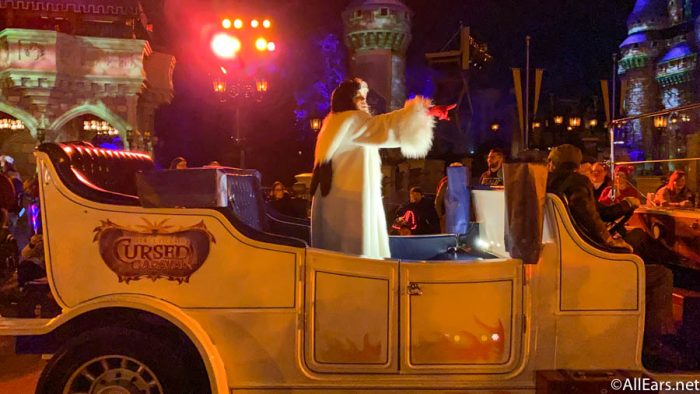 The Queen of Hearts could also grace us with her presence! We just hope Her Majesty doesn't exclaim "OFF with their heads!"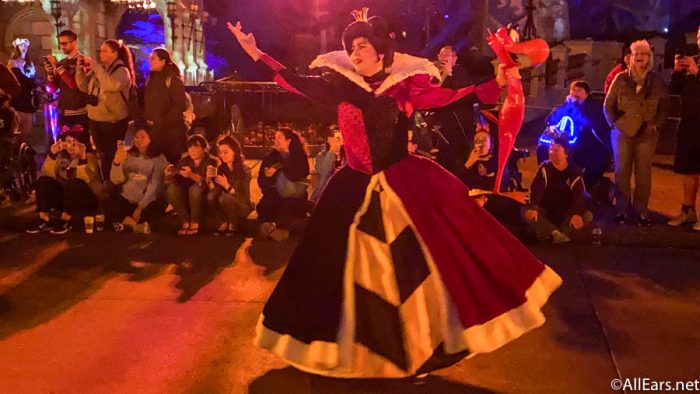 Of course, there's almost nothing more thrilling than seeing Ursula on the prowl! Just try to avoid those glowing tentacles and the sea witch's evil spells!
We'd love to see some of these baddies turn up sometime around Halloween. Even if it's not dark outside, we bet they'll still give us quite the FRIGHT!
Rare Character Cavalcades
That brings us to our final category — rare characters! How awesome would it be to see some of the guys who are NEVER around — like Ian and Barley Lightfoot from Onward?
Or maybe they could just drive Guinevere down the streets of Disney's Hollywood Studios! We'd love to see this sweet chassis rollin' down Hollywood Boulevard!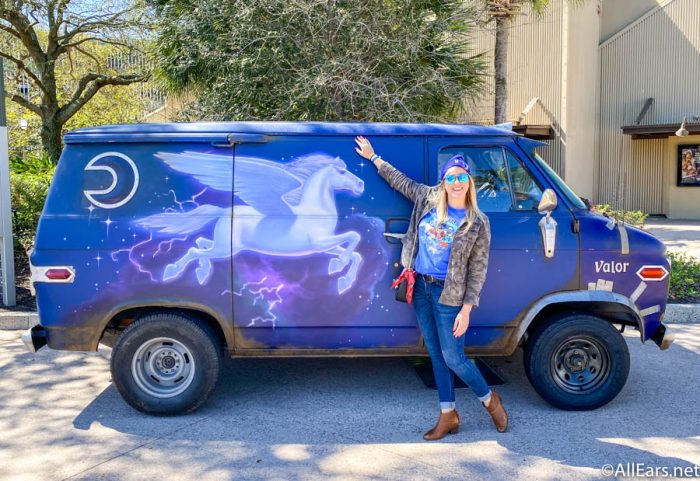 Maybe Wreck-It Raph and Vanellope could come out of retirement for just a little while?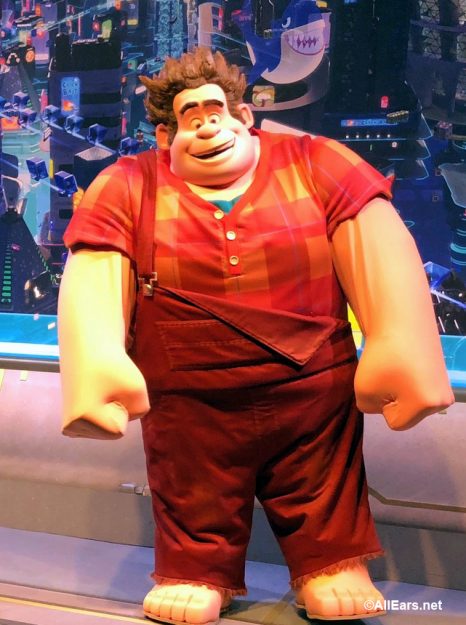 And Judy Hopps from Zootopia could hop back over with Nick Wilde — if he's not too busy making paw-psicles.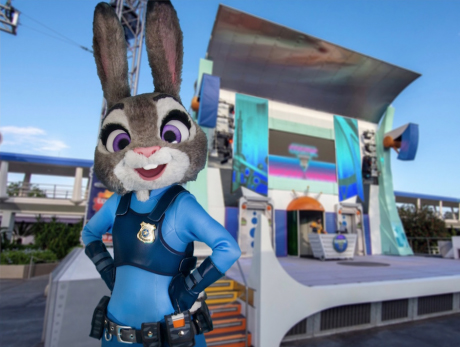 If we're really dreamin' big, characters don't get much BIGGER than Baymax  from Big Hero 6! He's our favorite healthcare provider and card-carrying member of Disney's big guy club!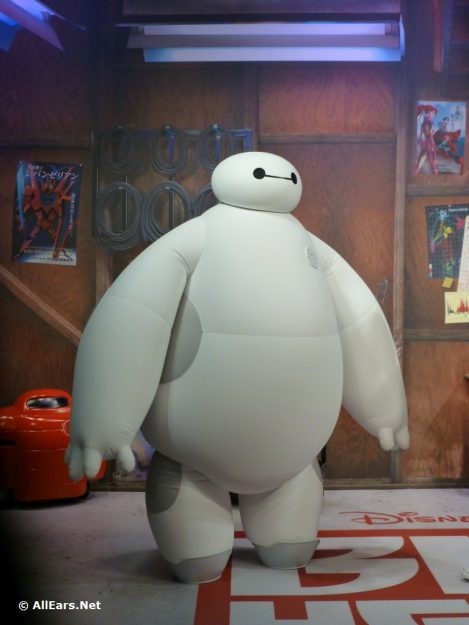 Those are all of the Character Cavalcades we've dreamed up so far! Which Disney characters would you like to see in the parks right now? Share you fantasy Character Cavalcades with us in the comments below!
Join the AllEars.net Newsletter to stay on top of ALL the breaking Disney News! You'll also get access to AllEars tips, reviews, trivia, and MORE! Click here to Subscribe!