From catchy earworms to tear-jerking love songs, Disney films are known for their brilliant soundtracks. Songs like 'A Whole New World', 'Let It Go', and 'Hakuna Matata' are beloved throughout the world and venerated as some of the most popular songs of all time!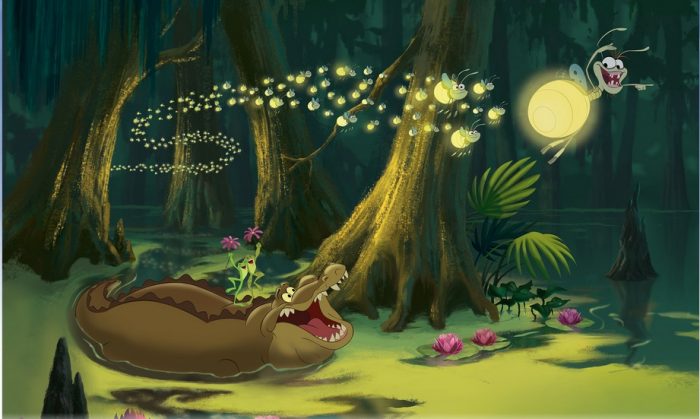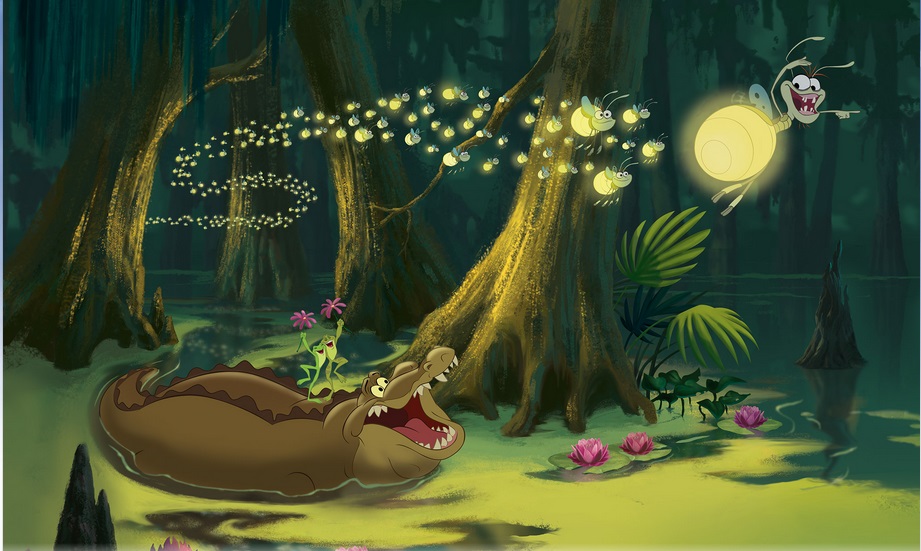 However, for every favorite Disney jam, there is an equally amazing song that has flown under the radar, but should be part of your music library right now!
Let's take a look at the

underrated Disney jams that need to be added to your library

ASAP!
Although 'How Far I'll Go' received Golden Globe and Oscar nominations and 'You're Welcome' was a bonafide earworm, 'Shiny' is our choice of underrated Disney jam from the 2016 film, Moana.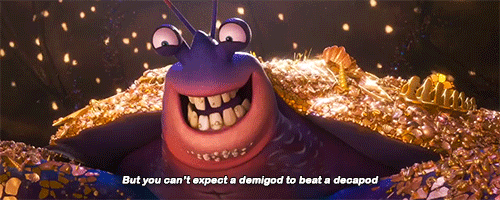 'Shiny' boasts glam lyrics from the one and only Lin-Manuel Miranda and vocals from the amazing Jemaine Clement. This combination makes us "happy as clams." 'Shiny' is the hidden gem of this well-rounded soundtrack, and one that should be added to your music library ASAP!
'When We're Human' from The Princess and the Frog (Click here to listen!) 
Easily one of the most underrated Disney films ever, The Princess and the Frog has an incredibly underrated soundtrack as well. Two songs in the film, 'Down in New Orleans' and 'Almost There' received well-deserved Oscar nominations, but it's 'When We're Human' that deserved more attention.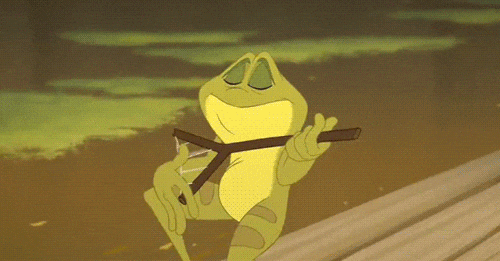 We just can't help but get up and dance (and crave a delicious Mickey beignet!) when this bayou-inspired, jazzy tune pops up in our library.
'Be Prepared', voiced by Jeremy Irons and Jim Cummings, is villainous perfection. This is a wildly underrated villain anthem, which doesn't receive the recognition it deserves. It encapsulates and captures Scar's self-obsessed, manipulative, and sadistic personality superbly.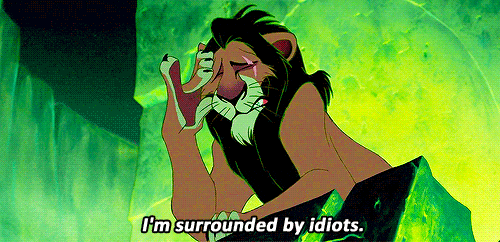 Did you know? Jim Cummings, who famously voiced characters such as Winnie The Pooh, Tigger, and the Tasmanian Devil, performed part of this song after Jeremy Irons' voice gave out!
Cue the waterworks. 'When She Loved Me' from Toy Story 2 is next on our list, and it's a safe bet that it will tug at your heart's strings. This song's emotional lyrics introduce us to Jessie's heartbreaking background story, which is flawlessly complemented by Sarah McLachlan's superb vocals.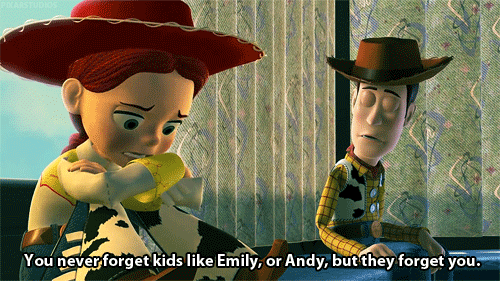 Surprisingly, this song becomes more meaningful as you grow up. What makes this scene especially sad is that it's a bitter reality for all of us — being scared of moving on. We've never wanted to hug our old stuffed animals more…
'On My Way' (Phil Collins) from Brother Bear (Click here to listen) 
'On My Way' is a feel-good and upbeat jam that makes us want to go for a long walk, soak in the sun, and call a good friend. Unfortunately, it is just as underrated as Brother Bear — despite Phil Collins' incomparable vocals.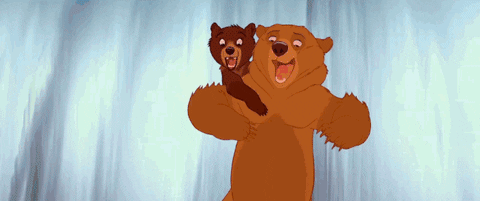 If you've never watched this 2003 Disney film, we recommend you do so. It's not in the same league as The Lion King or Beauty & The Beast, but it's heartwarming and sweet.
'If I Never Knew You' (Jon Secada and Shanice version) from Pocahontas (Click here to listen!) 
This song is a true masterpiece that is included in the extended edition of Pocahontas. It always makes us cry — and so does knowing how underrated it is. Our favorite version is the one included in the end credits, which was performed by Shanice and Jon Secada. Shanice has the voice of an angel, and a range to rival some of the greatest voices of all time.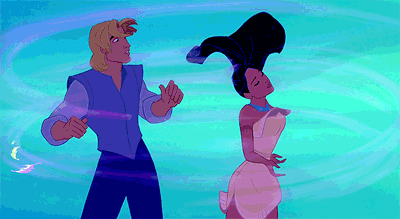 In 2005, Disney released a tenth-anniversary edition of the film, which includes the song fully animated and integrated into the film's narrative. This animated version is performed by Mel Gibson as Captain Smith, and Judy Kuhn as Pocahontas — and totally worth a watch!
Ladies, fire up those karaoke machines and round up 5 of your most fabulous friends because 'I Won't Say I'm in Love' is next on our list. This catchy tune is not the stereotypical "Disney love song." It is unique, like Hercules itself, a 90s Disney movie unlike any other.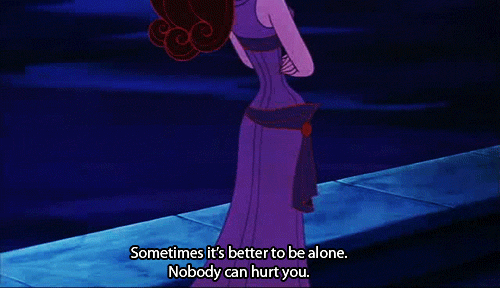 Meg is confused, cynical and hurt when she belts out this 60s-style "anti-love" pop ballad and we are here for it. If you've ever been in love after being hurt in the past, you can probably identify with this song. It is relatable, fun, and catchy — and we can't believe how underrated it is!
'True to Your Heart' (98 Degrees, Stevie Wonder) from Mulan (Click here to listen!) 
If you ever owned Mulan on VHS, you may remember rewinding the credits to listen to this underrated Disney jam. 90s boyband heartthrobs, 98 Degrees, and musical legend, Stevie Wonder, collaborate on this catchy tune.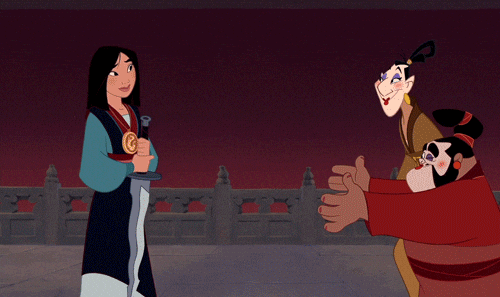 Do yourself a favor and go watch the music video on YouTube, for a funky dose of Stevie Wonder on the harmonica and some Nick Lachey eye-candy goodness.
'God Help the Outcasts' from Hunchback of Notre Dame (Click here to listen!) 
Esmeralda is the heroine we never knew we needed. She is kind, beautiful and brave — and 'Gold Help the Outcasts' is her anthem. "I ask for nothing, I can get by…But I know so many less lucky than I" are some of the most powerful lyrics ever sung by a Disney character and we think this song deserves so much more attention than it receives!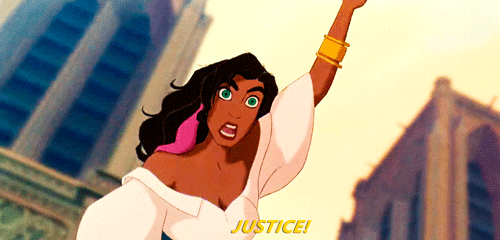 Will you be adding any of these songs to your music library? Before you do, please let us know in the comments below!
Join the AllEars.net Newsletter to stay on top of ALL the breaking Disney News! You'll also get access to AllEars tips, reviews, trivia, and MORE! Click here to Subscribe!