When we revealed Anna and Elsa's new costumes at Epcot's Royal Sommerhus meet-and-greet last week (see them here — but beware spoilers!), lots of AllEars followers and readers wondered when they'd be able to purchase those looks for their little royals.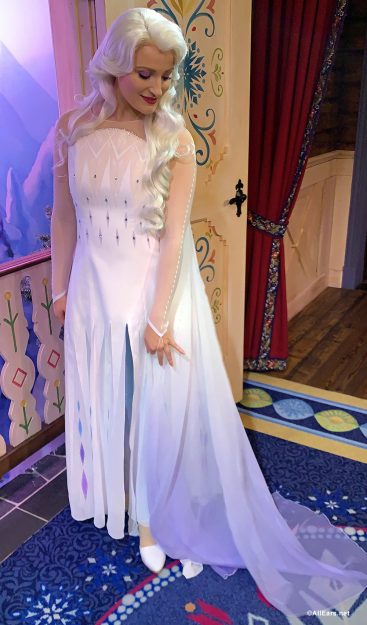 The time has come — and it's a great time to buy. Unavoidable spoiler alerts coming — so stop now if you haven't seen the film.
ShopDisney has both Anna and Elsa costumes for sale — and Anna's new crown. And as of this morning, they can be had for 20% off and free shipping with ShopDisney's code AMAZING. Keep scrolling for the brand new items — and links to buy!
Elsa's dress is a stunning white frock with ice blue pants. The fly-away skirt is really fun. It's $79.99 on ShopDisney — click here to get your Queen Elsa Dress and see more details.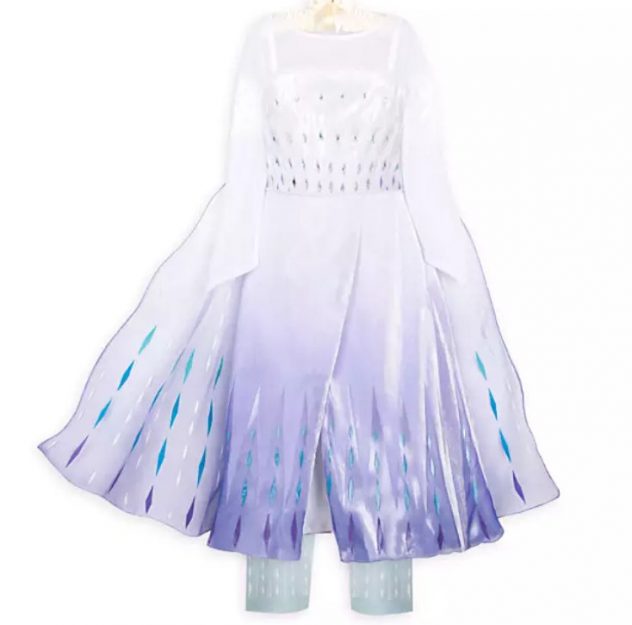 If you're interested in Queen Anna's Dress, which has beautiful layering and that pleated skirt (still swooning over this detail), click here to see more views and order! Anna's dress is a coup, actually, because it'll cost you $120 at Epcot — and it's only $80 on ShopDisney!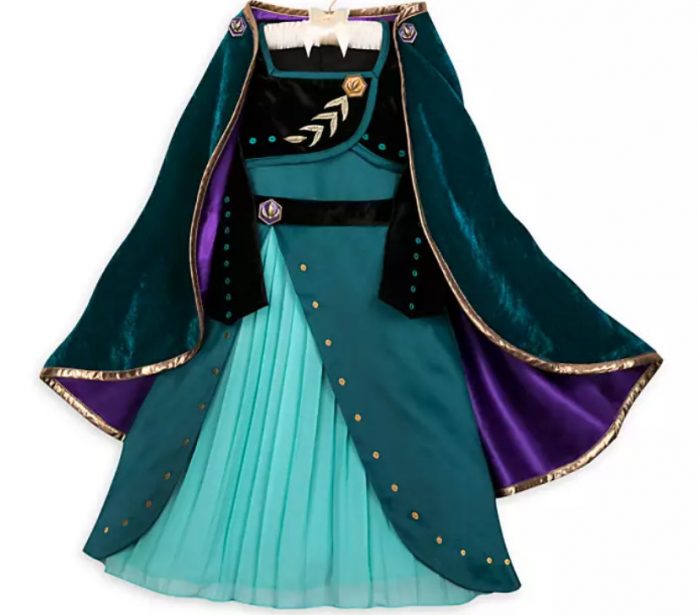 Click here to get Queen Anna's crown to cap off the royal ensemble! It's $29.95.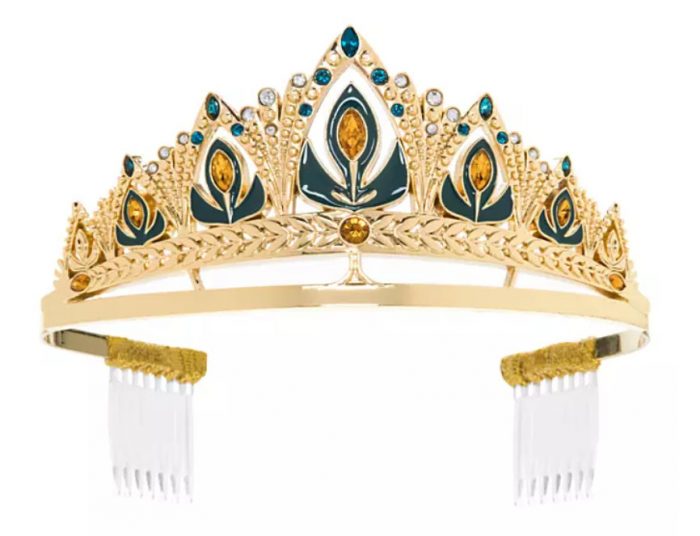 Happy Holidays to all the little royals out there!
Do you have a Queen Elsa or a Queen Anna in your life? Let us know if they'll be sporting these dresses come December!