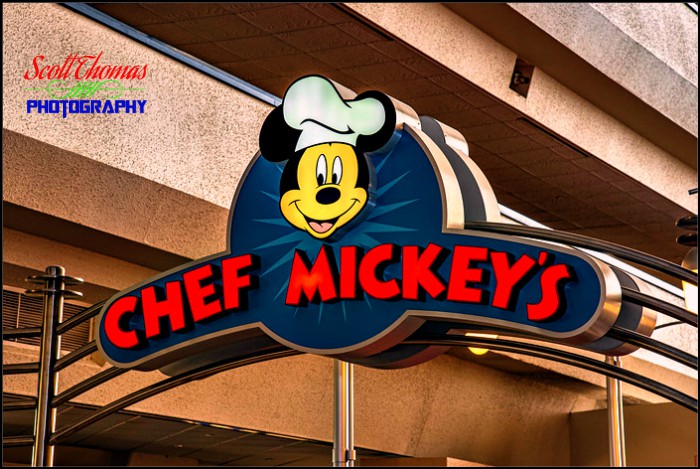 Chef Mickey's in Disney's Contemporary Resort's Grand Canyon Concourse has been one of the most popular character meals at Walt Disney World for as long as I can remember. It serves Breakfast, Lunch, and Dinner and gives guests a wonderful opportunity to spend time with and have photos taken with Mickey and Minnie Mouse, Donald and Daisy Duck, Goofy, and Pluto.
When seated at any Character Meal at Walt Disney World, make sure to sit across from the VIP(s) of your group. At my visit to Chef Mickey's, the VIP was my Grandson.  Another photography tool I use is a Speedlight or external flash unit to fill in the shadows and bring out the colorful characters.
Do not forget the adults in your party. In the case of the young woman above (who is also my daughter), she has been going to Walt Disney World since she was 3 years old and loves all the characters.
You will notice in the character photos, I bounce the flash off the ceiling to soften and spread out the light. This was very important for a couple of reasons. The first was to keep the flash from reflecting off the windows of the restaurant we were seated near. The other is to give more natural lighting on the faces of the people and characters.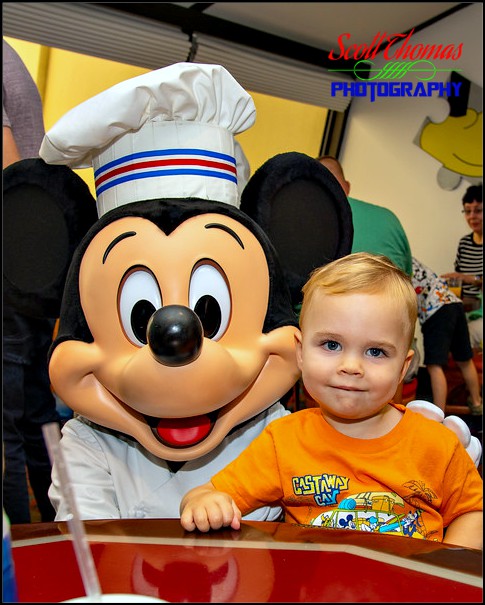 What one needs to do but what I failed to do in this photo is to remove distracting elements in the scene. I did not notice the straw sticking up at the bottom of the frame. Still, the photo is a classic keeper after I cropped it into a portrait from the original landscape.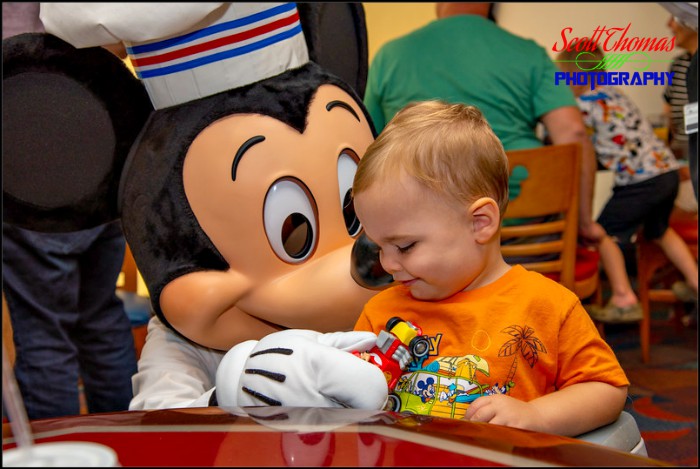 Another tip is to be ready the whole time a character is at the table. You never know what they or a member of your party might do. My Grandson was thrilled when Mickey decided to play with him for a couple of minutes.
For more Walt Disney World Character Meal tips and locations, visit the All Ears Character Meals Information Page.
Do you have any tips for photographing a Disney Character Meal? Please, share them in the comments below.
Be sure to follow @allearsnet on Facebook, Instagram and Twitter!
Click below to subscribe to the AllEars® newsletter so you don't miss any of the latest Disney news!