This week the NBA Experience opened in Disney Springs. We brought you news of the grand opening — and the special guests we saw there. Now, we take you inside the NBA Experience to learn more about the activities and everything there is to do when you visit.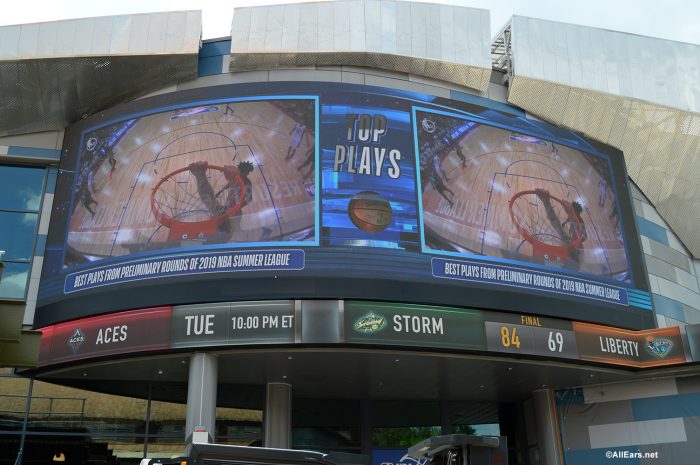 Before you even enter the building you will be surrounded by all things basketball. The jumbo-tron on the outside of the building will broadcast basketball games, keep you up-to-date on games, scores, and more.
Once inside the NBA Experience you will feel like you stepped on center court with a hardwood floor and another jumbo-tron above your head.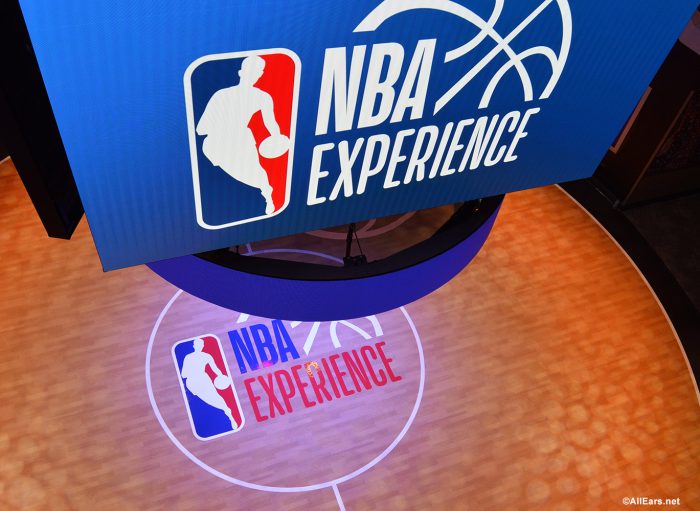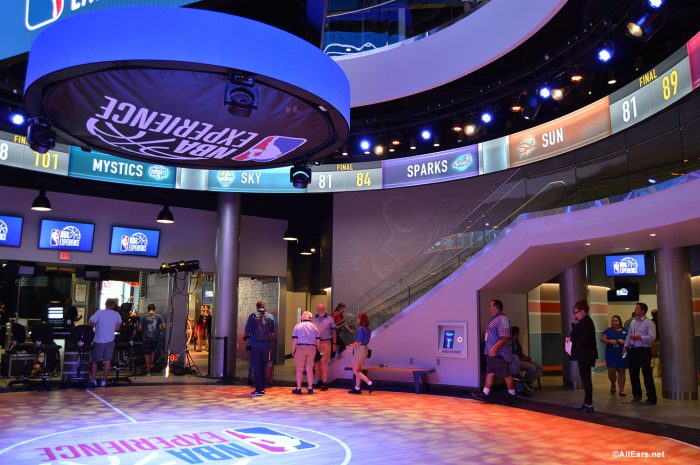 There are 13 activities, some physical and some not-so-physical, you can participate in during your visit to the NBA Experience.
Physical Activities
Dunk!
Shoot!
Dribble
Slingshot
Arcade

Arcade include basketball shooting games, Pop-a-Shot, and NBA 2K, NBA Live, and NBA Playgrounds
Other Activities
Combine
Trivia
Champions
Replay
Theater
Draft
Players
Hall of Champions
We visited each area and tried out some of the activities. Before you take part in the activities, there is an optional registration process. During the process you can select your favorite team, nickname, and indicate your basketball skill level. Your nickname is what will be displayed on screens as you participate in the various activities.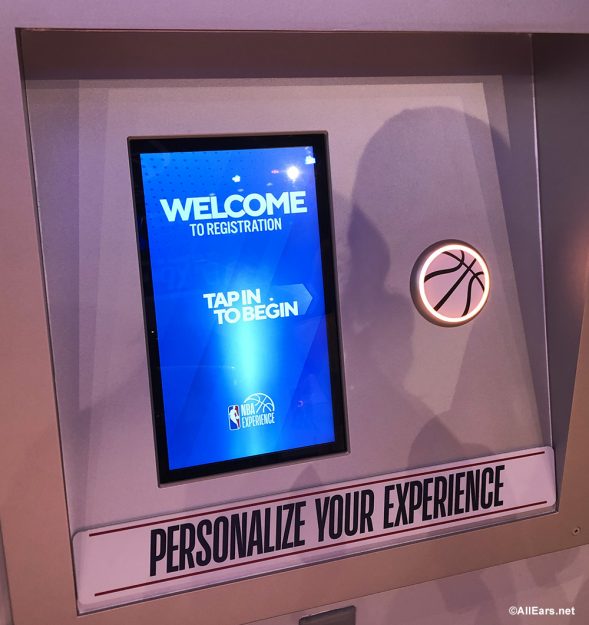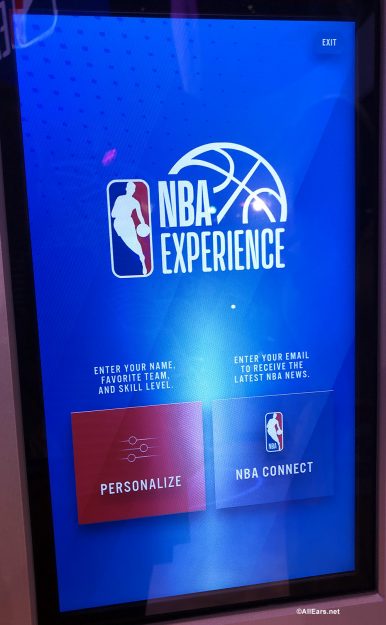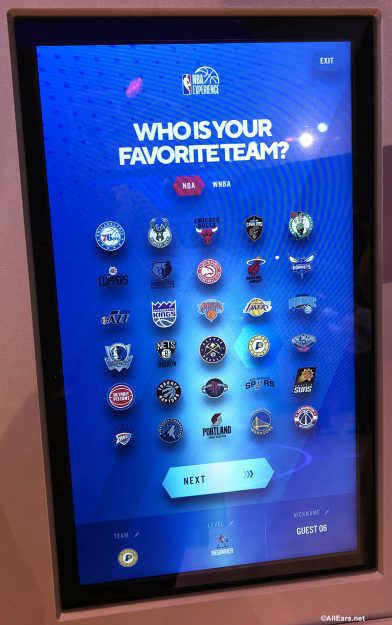 We selected our favorite team, made up a nickname, and indicated our basketball skill level. When selecting your nickname you get to pair together two random basketball-related words to make one fun name — we were Jam Happy.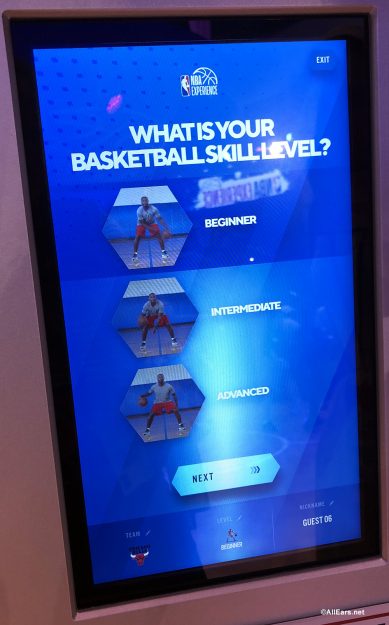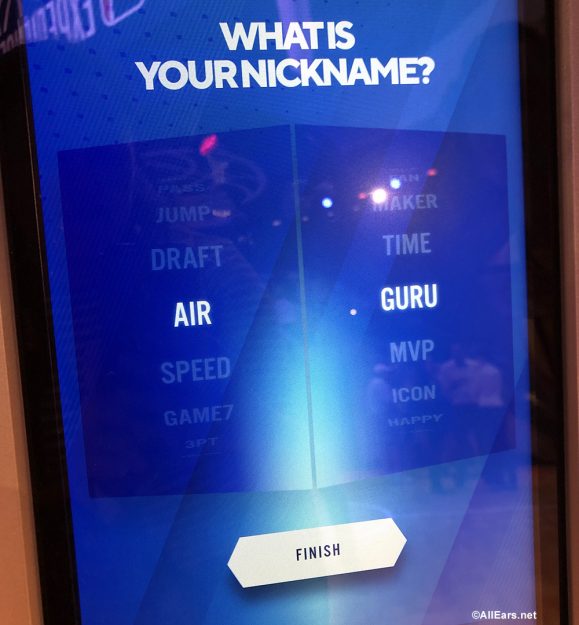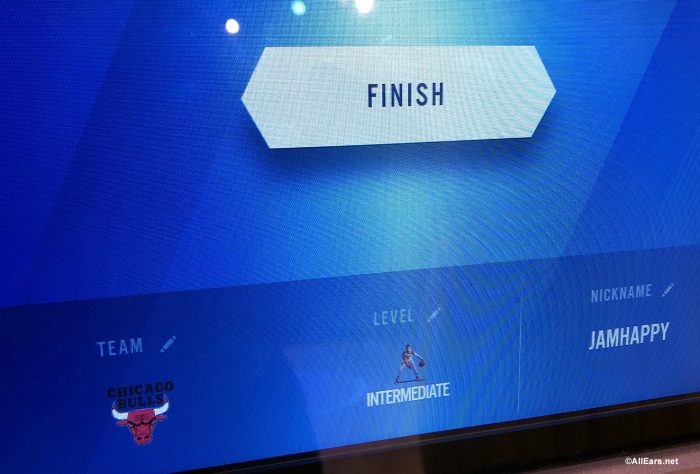 After registering you are free to explore and participate in all of the activities in any order.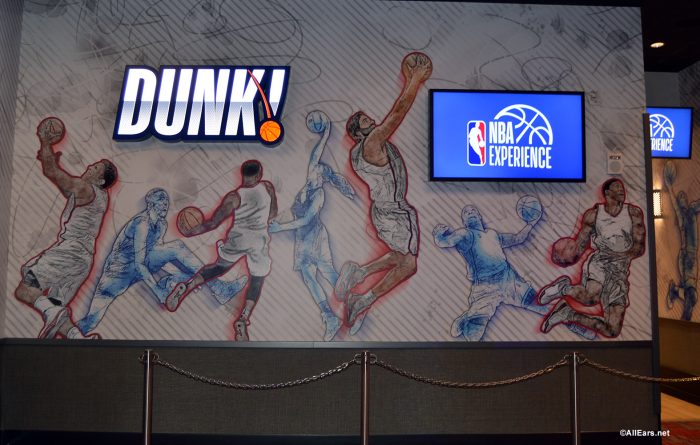 When you participate in Dunk! you get to test out your slam dunk skills, with a twist. The goal height can be adjusted to be the ideal height for you, allowing you the chance at a perfect dunk.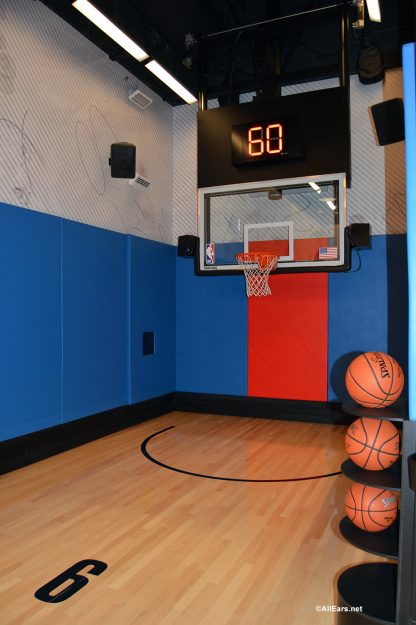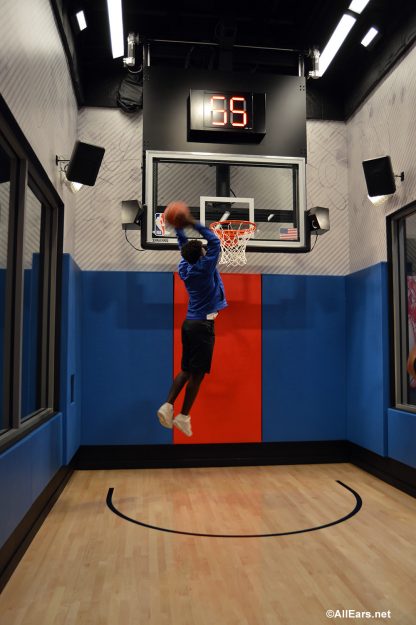 Shoot! lets you experience the feeling of making that buzzer-beater to win the game. This activity blends technology with a virtual crowd and guides you through a series of shots.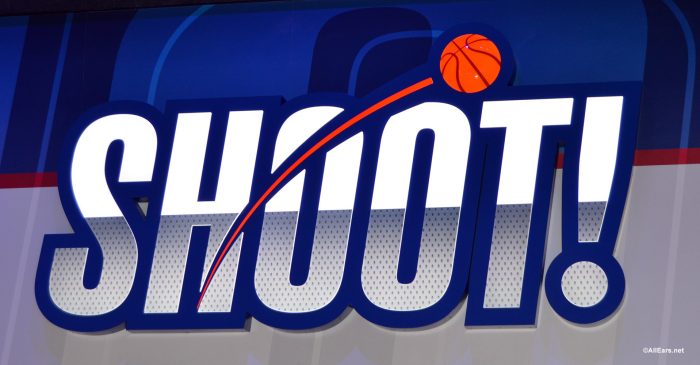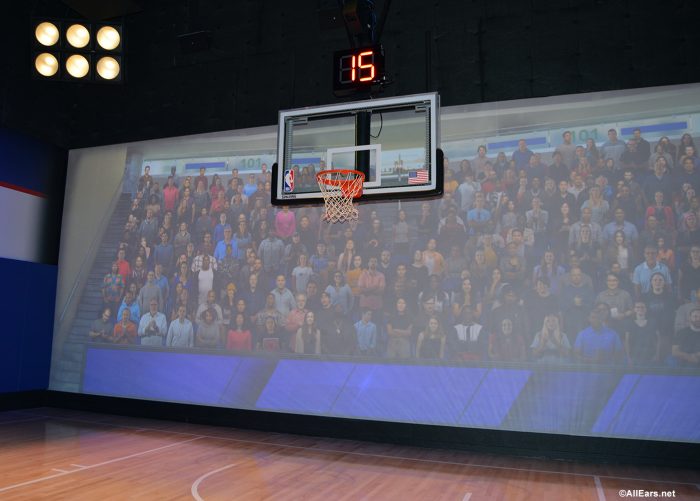 In the Dribble area you get to try out six styles of dribbling as a virtual coach helps you improve your ball handling skills.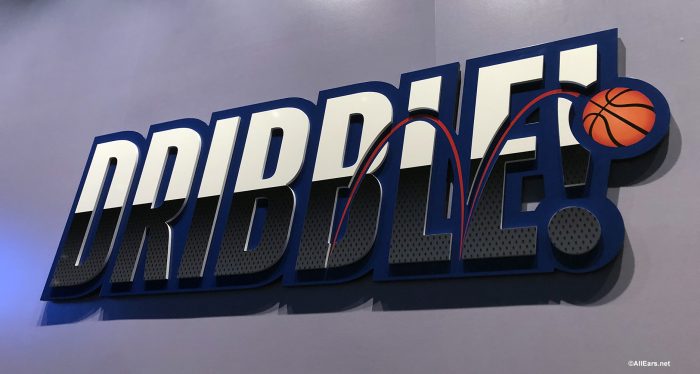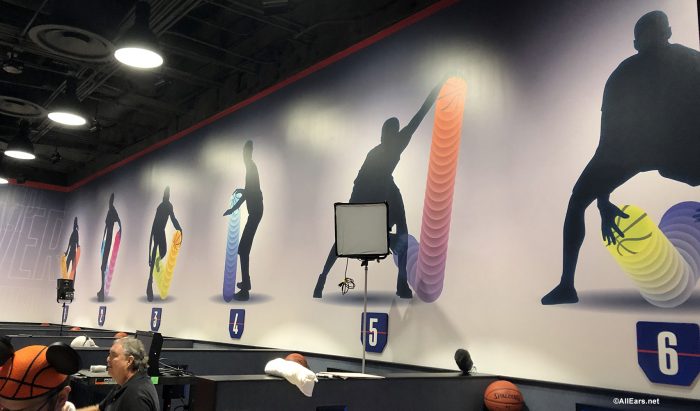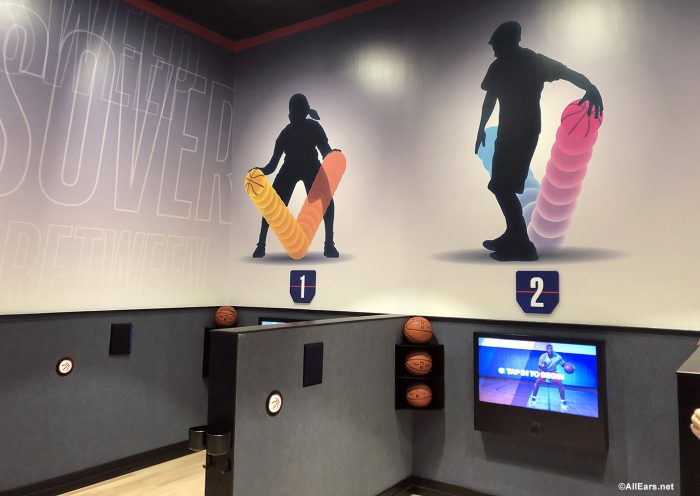 Slingshot is a fun and unique take on the game. You really do "slingshot" a basketball into a hoop (if you are lucky). The hoops vary in heights and during the game the scoring changes.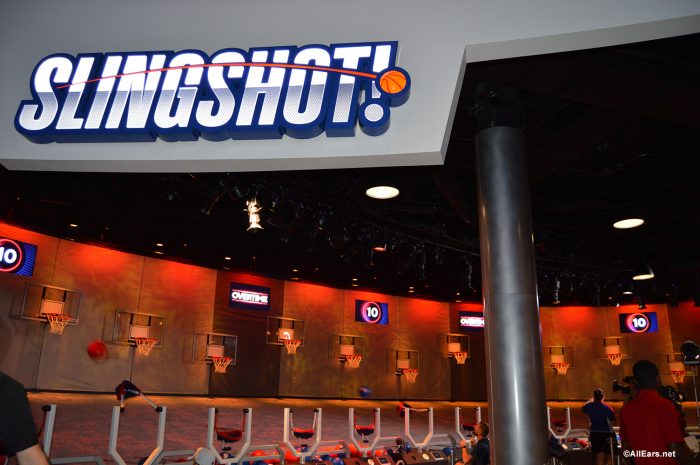 Get ready! You will need accuracy and hand-arm-eye coordination for this!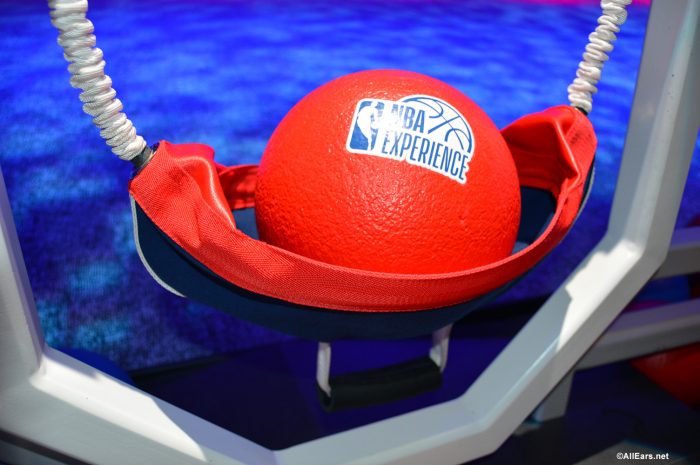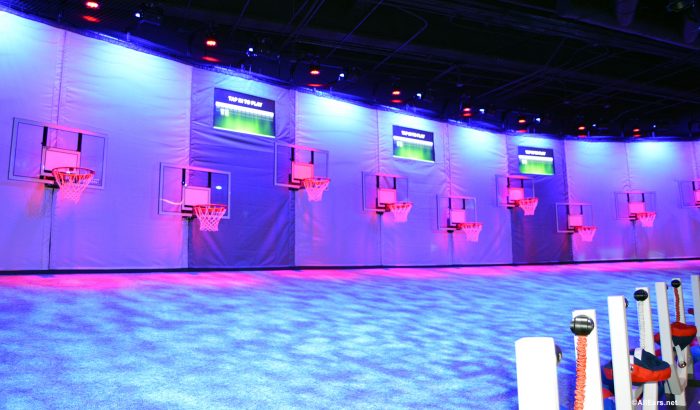 The Arcade includes some traditional basketball games as well as NBA2K if you prefer to be a little less active.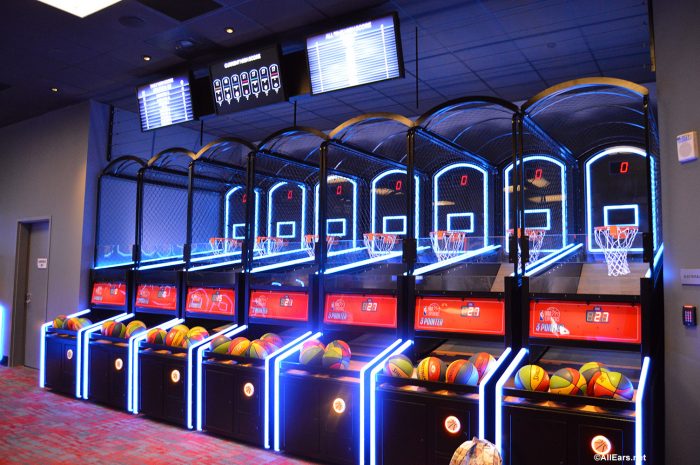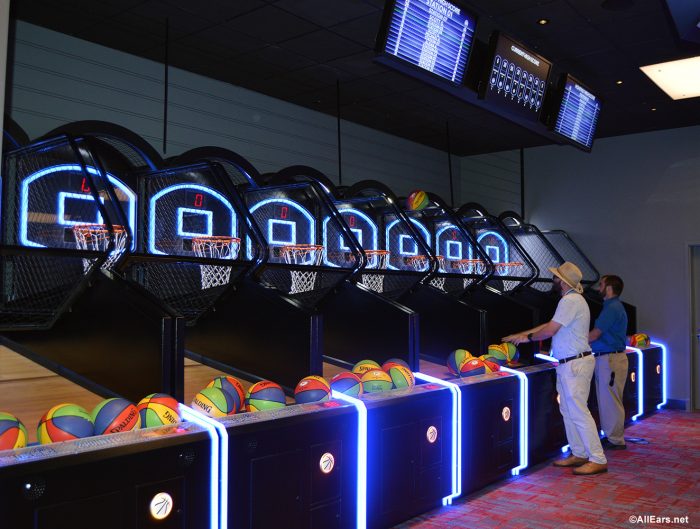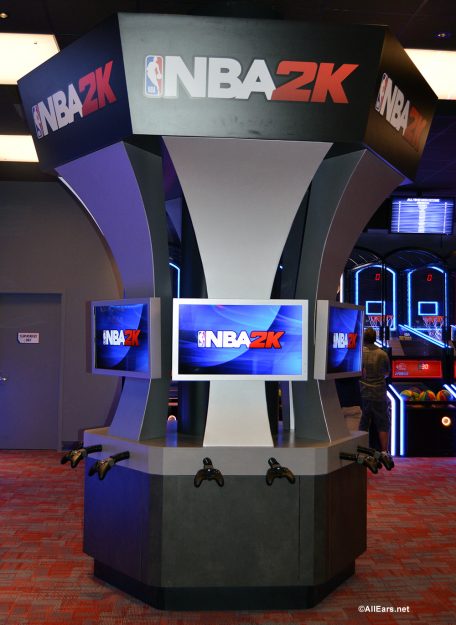 Combine lets you step into the feet of a future NBA or WNBA star as you learn about the science behind the combine drills, try the drills out yourself with feedback, and see how you measure up!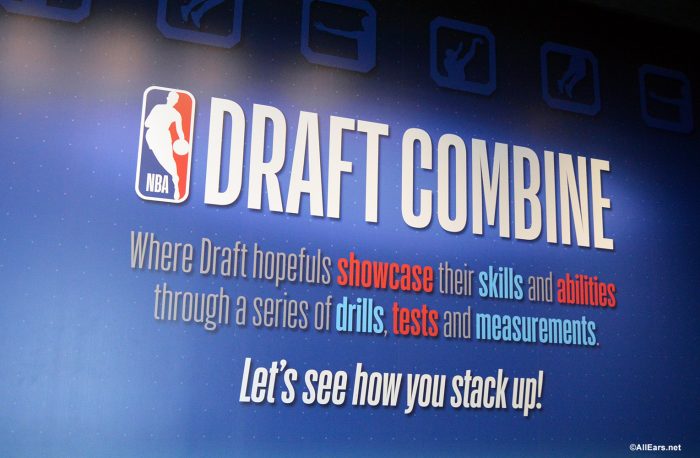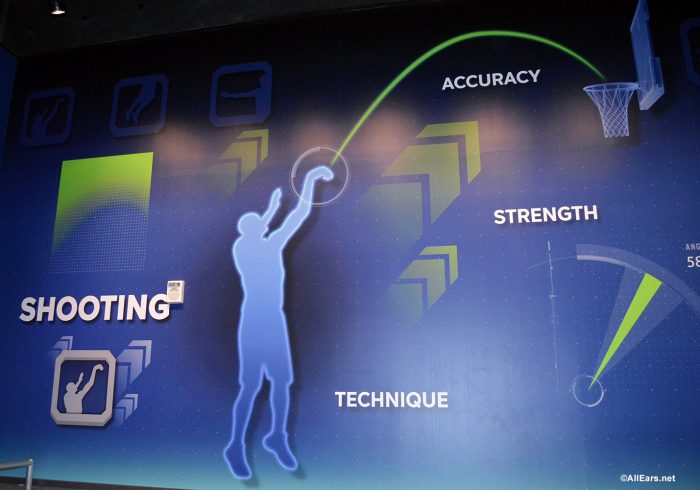 After learning about the technical side of the game, you get to try some shots out for yourself. Then, take some time to see how you compare to an NBA and WNBA star. We know none of us stood seven feet tall!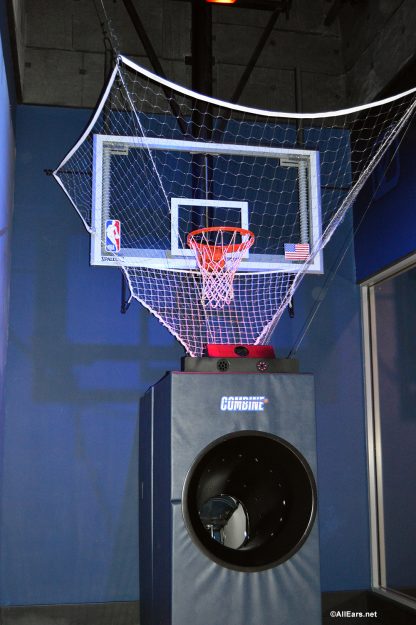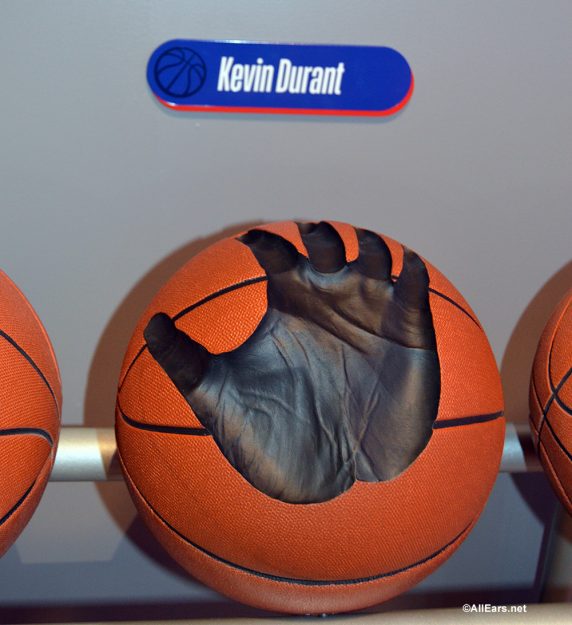 In the Trivia area you can test your basketball knowledge against 24 other people in a timed session.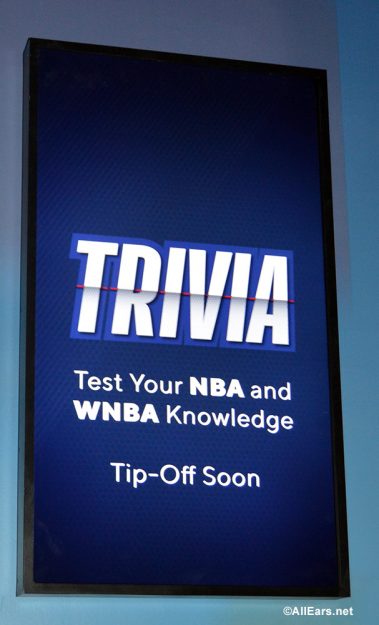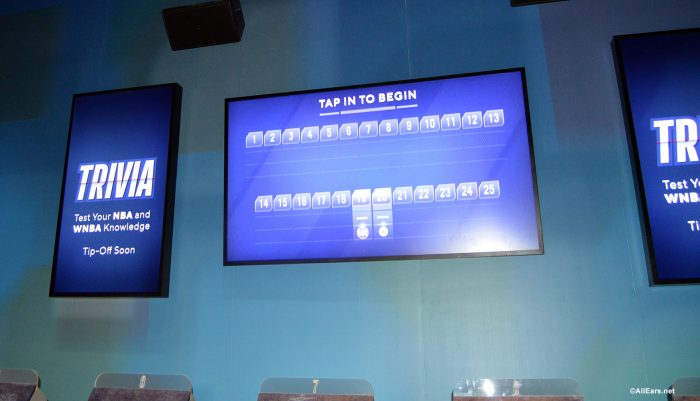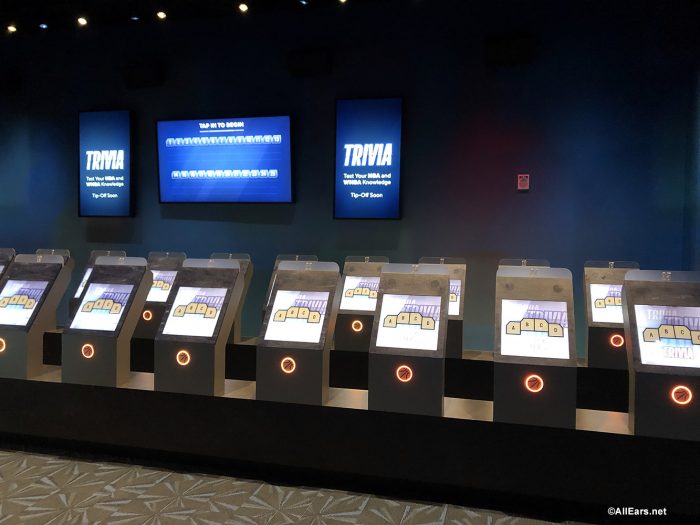 Over in the Champions area you can explore, research, and learn more about your favorite team, past NBA and WNBA championship teams, and find out even more about your favorite players.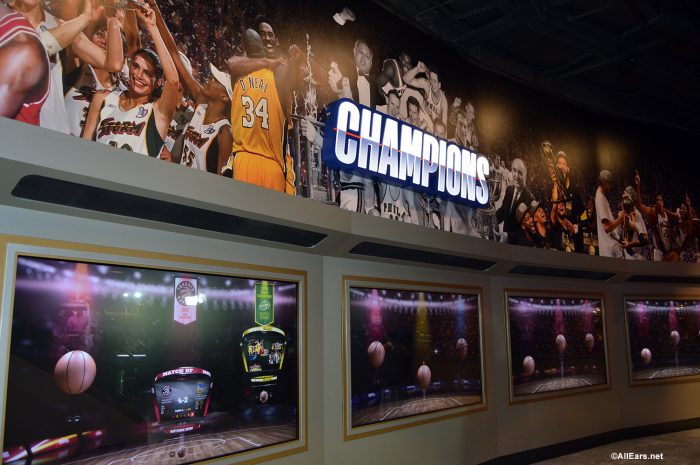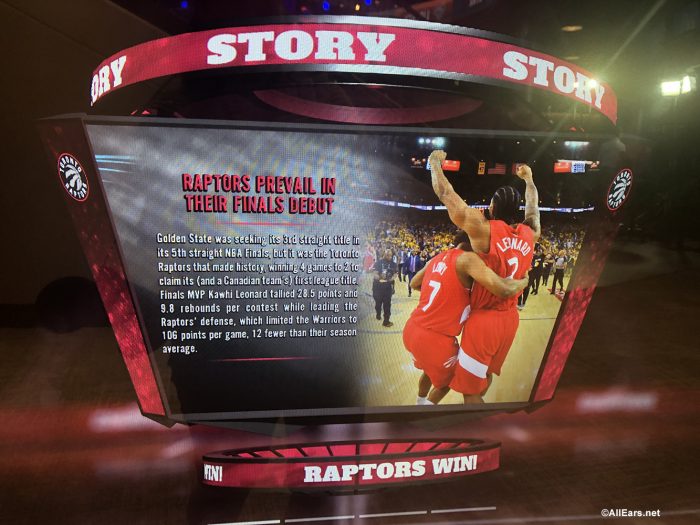 The interactive screens allow you to dive into past championships, read about the games, and learn more about the teams.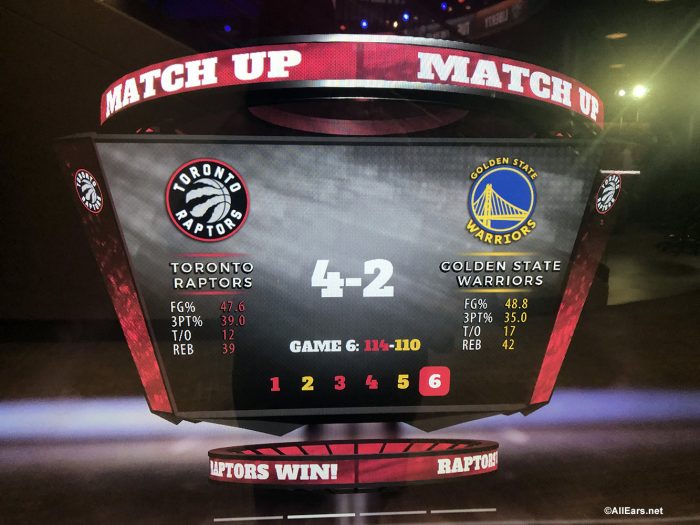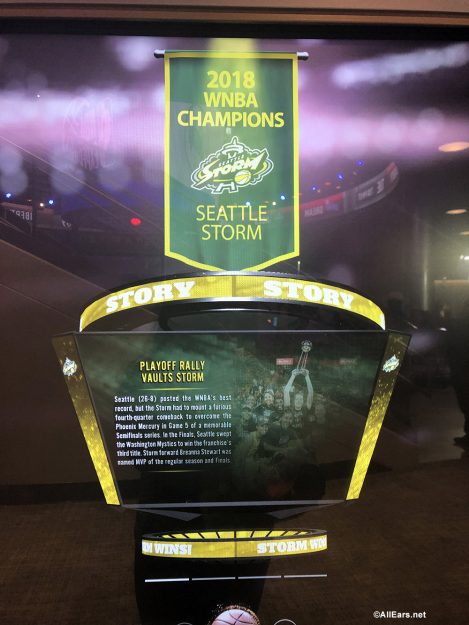 We've all questioned a call, now this is your chance to watch the replay and make the correct call in the Replay Center. Sit at the desk, watch the tape, and decide whether or not the call is correct.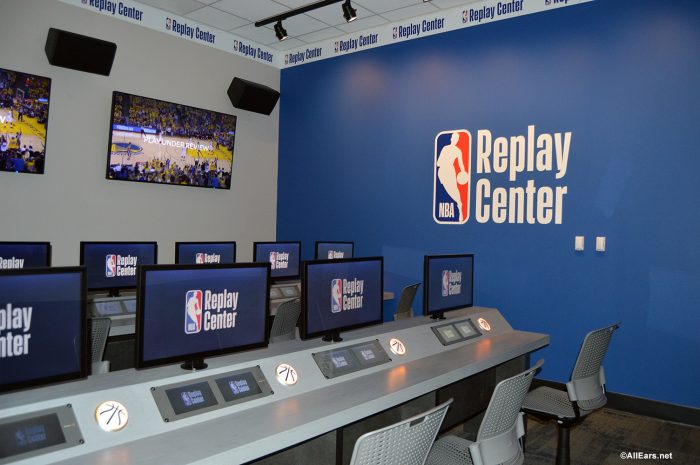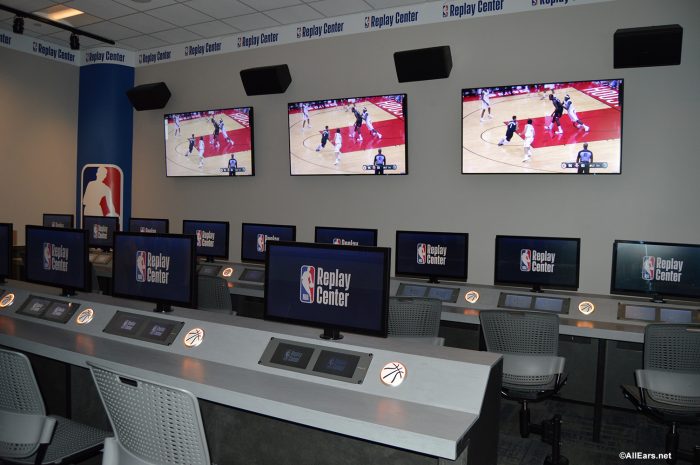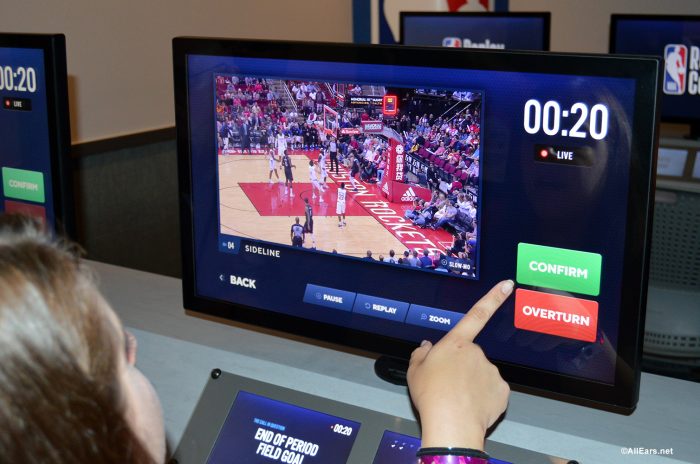 If you have ever wondered what it is like to hear your name called by your new team during the NBA draft you will wonder no more. In Draft you get to be a part of the draft, hear your name called, and even get a photo with the NBA Commissioner, Adam Silver (he's in wax form, but still an impressive photo).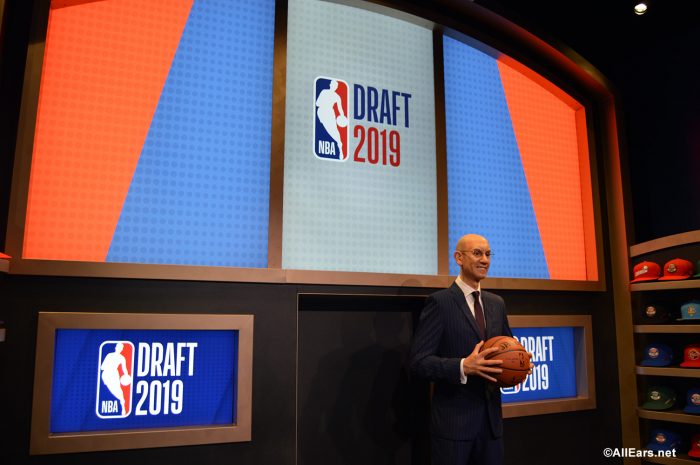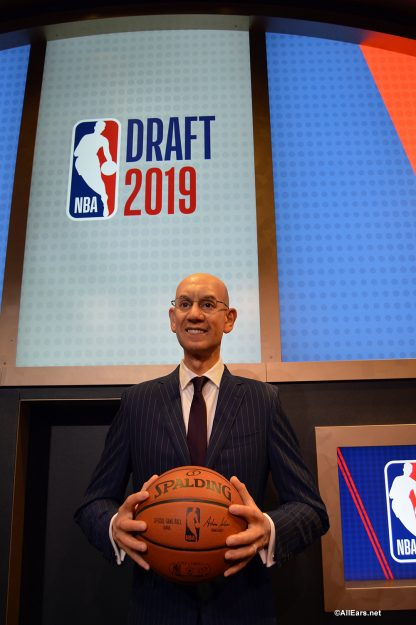 After visiting the Draft area you can visit the Players area and step into an NBA locker room.  This locker room is outfitted interactive screens that allow you to browse current team rosters, records, and highlights from the season.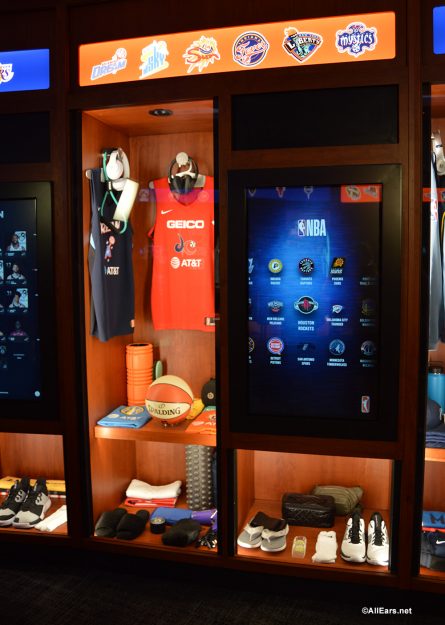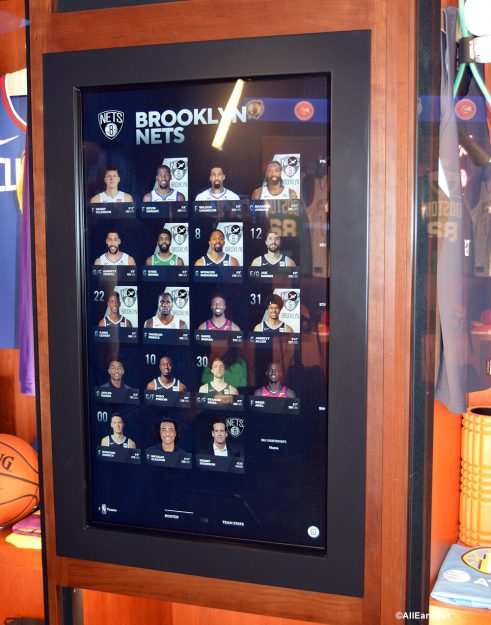 In Trophy Moments in Hall of Champions you can take a look at that NBA Championship Trophy and NBA MVP Trophy! Well, they are replicas, but you can still get the perfect picture to share with your basketball friends.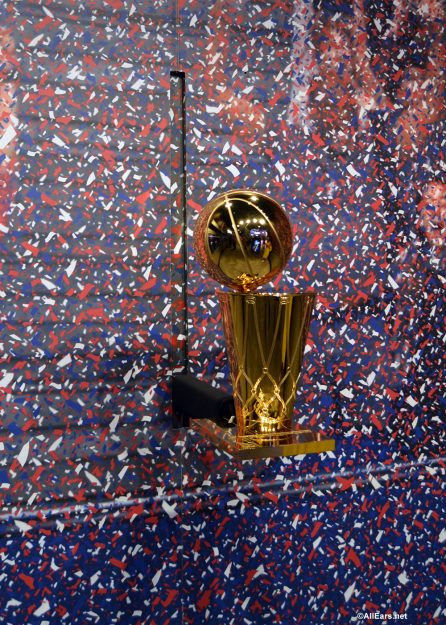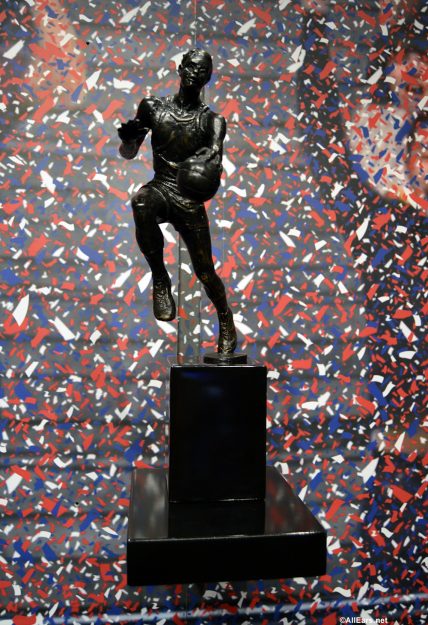 In addition to the 13 activities above there is shopping! Be sure to check out full post and tour of the NBA Experience Shop here!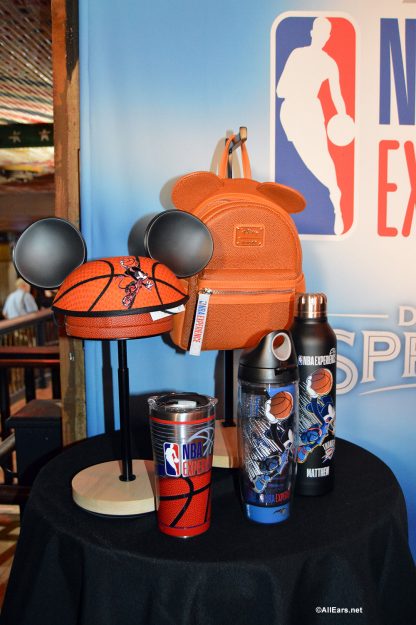 Merchandise includes Mickey ears, a Loungefly backpack, tumblers, backpacks, team hats, socks, t-shirts, jerseys, basketballs, and more. Be sure to check out full post and tour of the NBA Experience Shop here!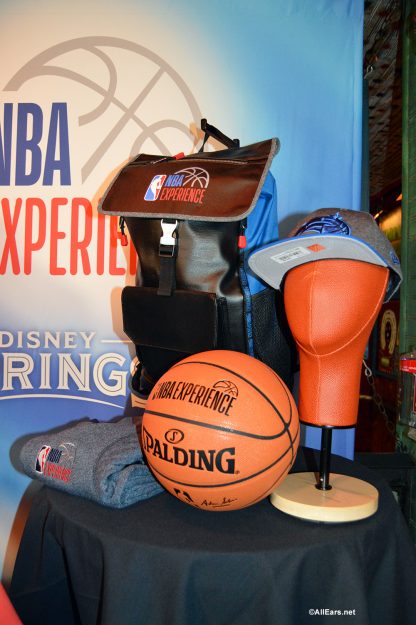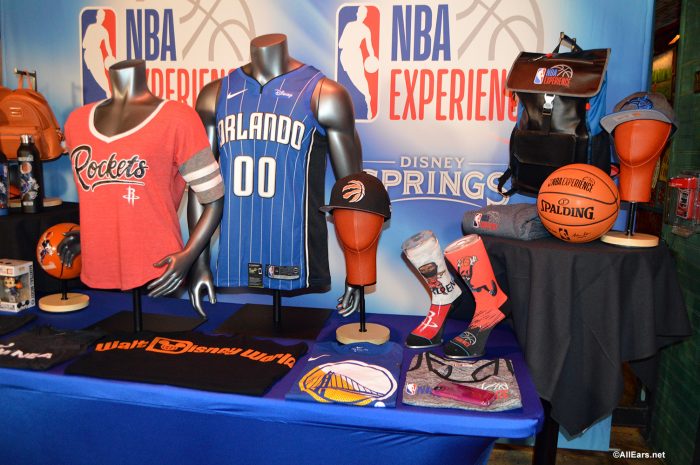 When will you be visiting the NBA Experience? Let us know in the comments!
Want to learn more about the NBA Experience? We can help!
Disclosure: We were invited by Walt Disney World to attend the grand opening of the NBA Experience. This did not affect our reporting of the event — our opinions are our own.
Be sure to follow @allearsnet on Instagram and Twitter!
Check out our YouTube Channel for reviews, news, information and more!
Click below to subscribe to the AllEars® newsletter so you don't miss any of the latest Disney news!