Think of the moments that give you chills and "the warm and fuzzies" when you're in Walt Disney World. There are plenty that make the list, aren't there? It might be when your child lights up seeing his or her favorite character for the first time. Or when Tinker Bell takes flight over the Magic Kingdom. How about when Mickey saves the day in Fantasmic!?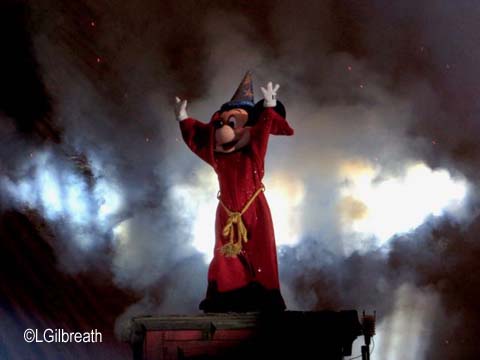 Most visitors would say that they experience at least one inspiring moment during their trips to Walt Disney World, but what is inspiring will be different for each person. For me, the moments that are most inspirational are those that make me realize how truly incredible this place is. When you're so overwhelmed by the feelings of warmth, family, friendship, amazement, and of course magic, that you can't help but tear up or get the chills — or at least have a big ol' goofy smile on your face. These are the moments that keep people coming back to Walt Disney World again and again.
And while these moments probably happen more frequently during big productions like fireworks or intimate character meetings, they absolutely can happen on the attractions as well. These moments might inspire you to use your imagination, learn something new, or even face a fear. Here are 14 moments that inspired us on Disney rides.
A Bioluminescent Forest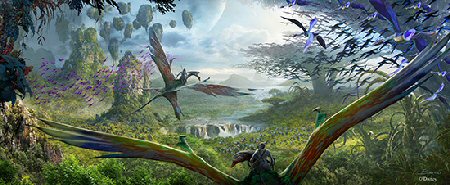 There's a reason Avatar Flight of Passage is the most popular attraction in Walt Disney World right now. The state-of-the-art technology really makes you feel like you are soaring over Pandora while riding on the back of a Banshee. At one point you land in a cave, and suddenly the entire landscape starts to light up. You are surrounded by the bioluminescent forest, with gorgeous colors everywhere. This moment inspires you to embrace the beauty of the world around you — even if it's on a planet millions of miles away.
A Drop from the Top
There are few views of Disney World quite like those you get from the top of the Tower of Terror. Just before you plummet 13 stories, you get this gorgeous overview of Disney's Hollywood Studios and beyond. It's enough to inspire anyone – even if for some it's just inspiring the fear of how far you're about to fall!
Bouncing Along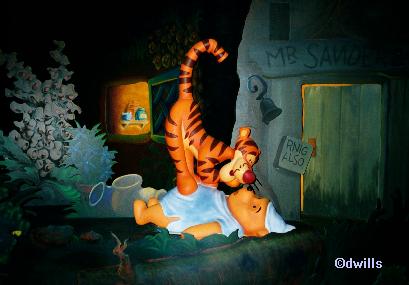 One of the best things about Walt Disney World is that it's a place where you never have to grow up. Even adults can let go of the real world, if they let themselves. One of the best attractions to embrace your inner child is The Many Adventures of Winnie the Pooh. When your hunnypot literally bounces along with Tigger, it's enough to surprise and inspire even the toughest critics to feel like a kid again.
Soarin' Around the World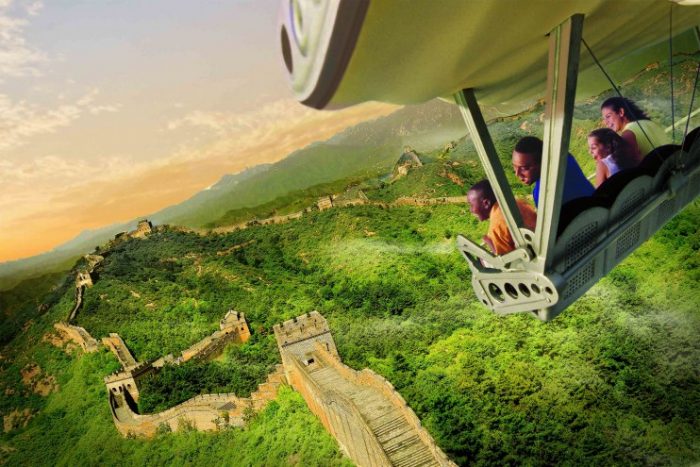 Did you ever dream you could travel to Paris, Egypt, Australia, and China all in one day? Well, Disney is where dreams come true! Soarin' Around the World takes you on a hang-glider to some of the most beautiful places in the world. One of the most inspiring moments is when you can not only see the world beneath you and feel the wind on your face, but SMELL the sights around you. During the India, Tanzania, and Fiji scenes, make sure you take a deep breath. The immersive smells might just inspire you to visit some of these incredible places!
Here We Goooo!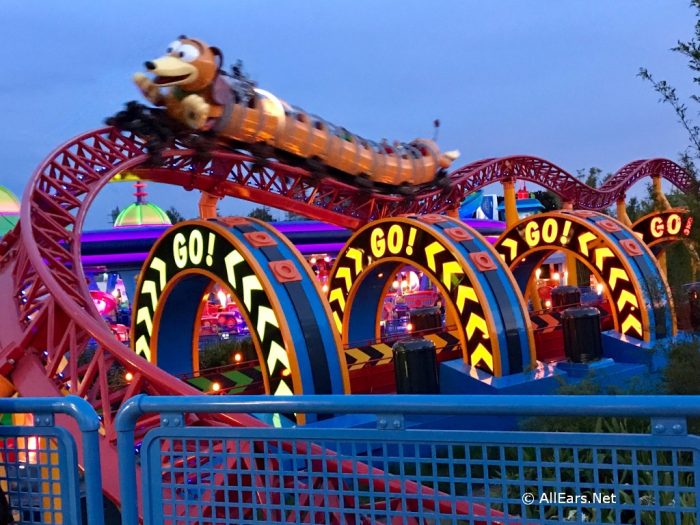 When you were a kid, did you pretend your toys had come to life? In the new Toy Story Land, it's as if they have! You're shrunk down to the size of a toy, and you're welcomed into Andy's back yard, where he's set up a roller coaster using Tinker Toys, Legos, blocks, and more. But the most exciting part of the Slinky Dog Dash coaster is when you come to a complete stop — and a Power Booster is used to rocket you forward again! This second-launch moment could inspire you to believe in the power of imagination, just like Andy.
Magic Mirror On the Wall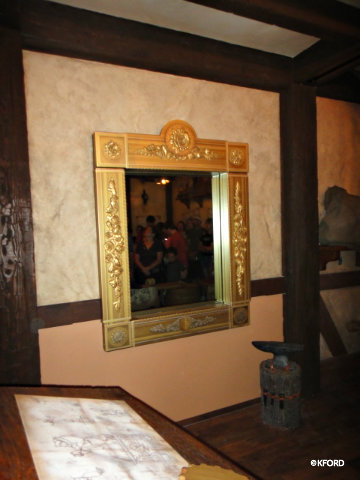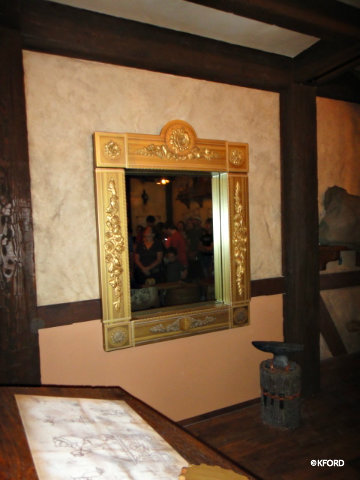 Character experiences are one of the quintessential parts of a Disney vacation. But at Enchanted Tales with Belle, the most magical moment isn't necessarily when your little princess meets the Beauty (though it may be for her). Your story starts with a visit to Maurice's Cottage, where a very real mirror hangs on the wall. Before your very eyes, the mirror expands and transforms into your passageway that leads you into Beast's castle. It's awe-inspiring — there's no other way to describe it.
Get a Charge Out of This!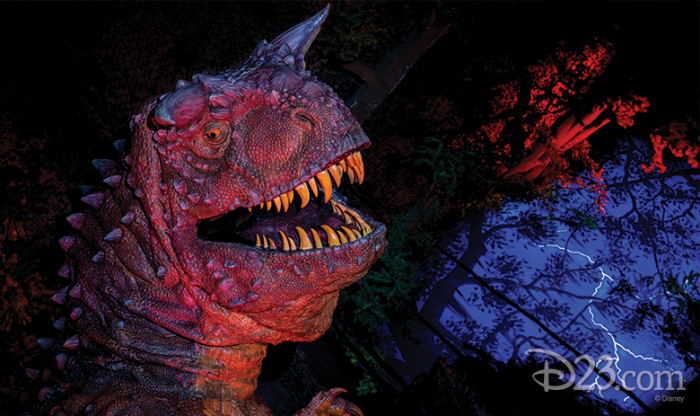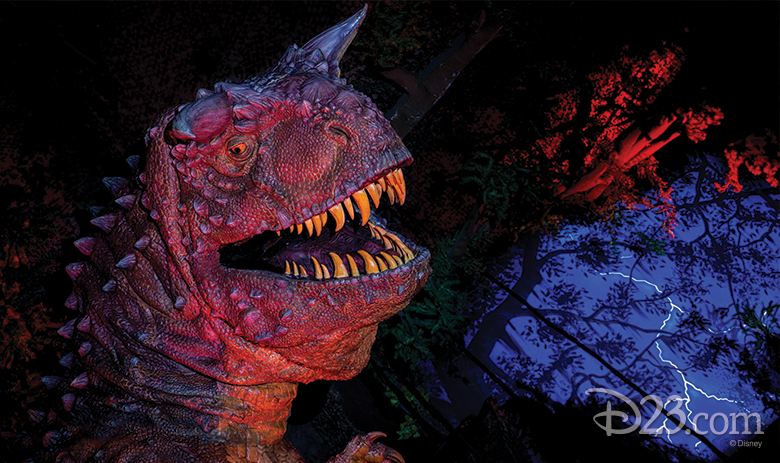 There's nothing quite as jaw-dropping as going back in time and coming face to face with the giants that walked the Earth before us. That is precisely what happens on Dinosaur at Disney's Animal Kingdom. But things don't go quite according to plan, and you come face to face with a charging Carnotaurus! This beast is so realistic it may just inspire you to learn more about the past — from the safety of your home.
Let it Go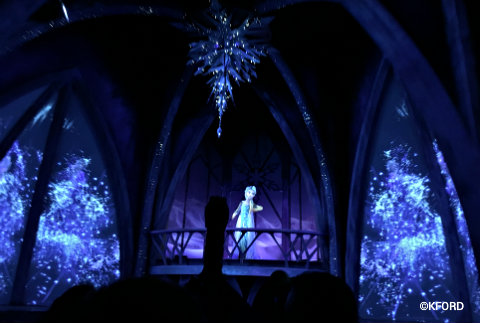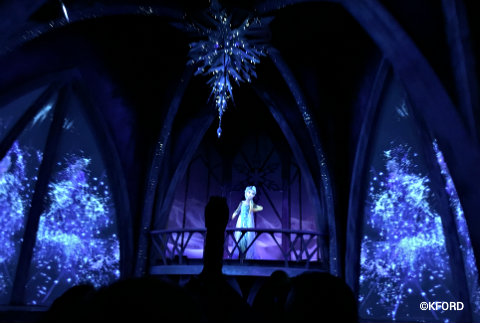 Unless you've been living under a rock, you know Frozen mania has taken over Disney Parks for the past few years. Anna and Elsa fans couldn't wait for the sisters to open their very own attraction, Frozen Ever After. One of the most incredible moments is when you get to Elsa's ice palace where she is singing the uber-popular signature song from the film, "Let It Go." Even though you've heard the song a million times before, you can't help but be amazed at the beauty of the lights. It's enough to inspire you to believe in magic, even just for a moment.
Inspirational History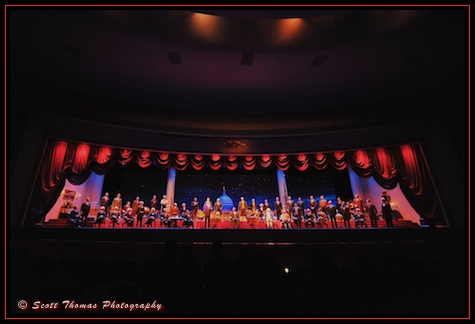 The Hall of Presidents is an often overlooked attraction at Magic Kingdom. Some may see it as "boring" or too "educational." Yes, you may learn something during this attraction, but it is certainly not boring. No matter where you're from or what you believe, it's hard to be anything but inspired when the curtain is lifted and each of the American presidents stand before you — nodding, talking, and waving. This could — and should! — inspire you to appreciate the country's history, and to learn more about it.
Zoom!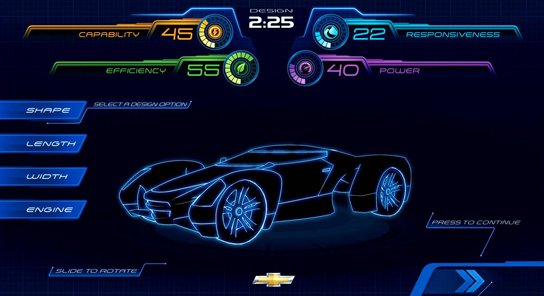 With the reimagining of a classic thrill ride, Test Track is now a place where your design skills are put to the test. You get to design a virtual car and its Capability, Efficiency, Responsiveness and Power, and then test it out. After each skills test on the course, the leader board displays which car performed the best. And after the fast lap around the track, you'll get to see which car was the best design overall. Hopefully this moment will inspire young (and old) riders to be curious about design and engineering, and possibly even help foster a new passion.
A Wild View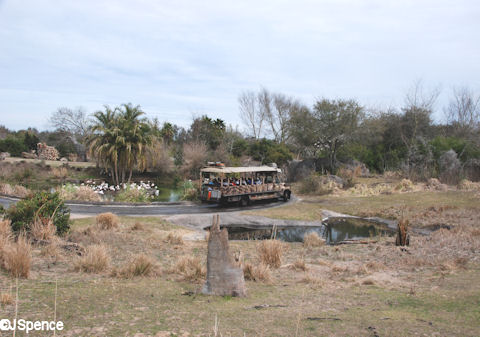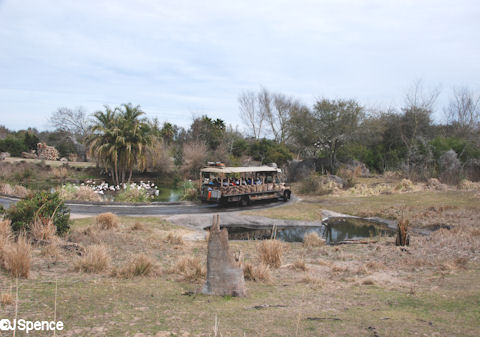 Kilimanjaro Safaris has been one of the most popular attractions in Disney World since it opened in 1998. You'll come face to face with real African animals such as lions, rhinos, and elephants. While the entire 22-minute attraction is beautiful and fascinating, there is one moment that stands out above the rest. Your truck will pull around the corner, and the savanna lays out in front of you, seeming to extend forever. Cattle, antelopes, giraffes, and wildebeest graze right in front of you, like a scene from The Lion King come to life. The hope is that this attraction — this moment — will inspire you to appreciate the beauty of other creatures, to learn more about them, and to help protect them for generations to come.
Game On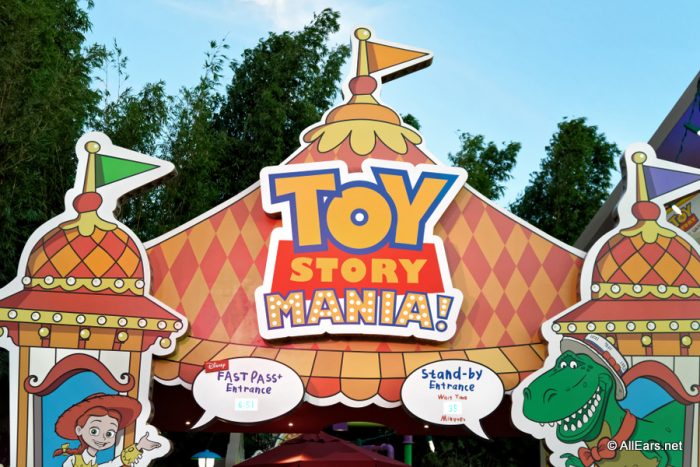 Toy Story Mania is one of the best attractions at Walt Disney World for families. Anyone can ride, and because it's a game, it's fun to ride again and again. Play carnival games in 3-D with Buzz, Woody, and the gang. Try betting Mickey bars on the game, and when you see those final scores on Toy Story Mania, it's a perfect moment to inspire a little friendly competition or bragging rights within the family!
Don't Just Fly, Soar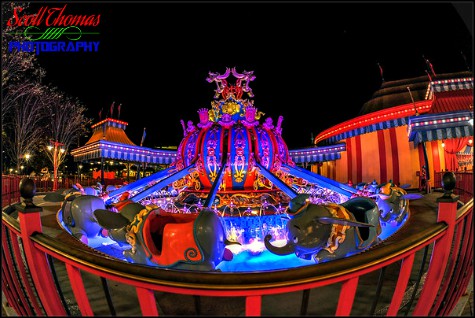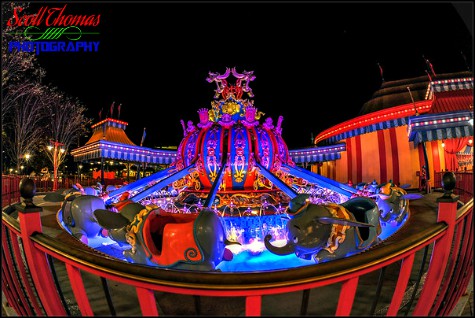 Perhaps the most quintessential Disney attraction is Dumbo the Flying Elephant. What could be more impossible than a flying elephant? Ride Dumbo at night, and as you soar up and down with the big-eared pachyderm, take a look at the castle all lit up. That moment right there will inspire you to believe that anything is possible.
The Man Who Started It All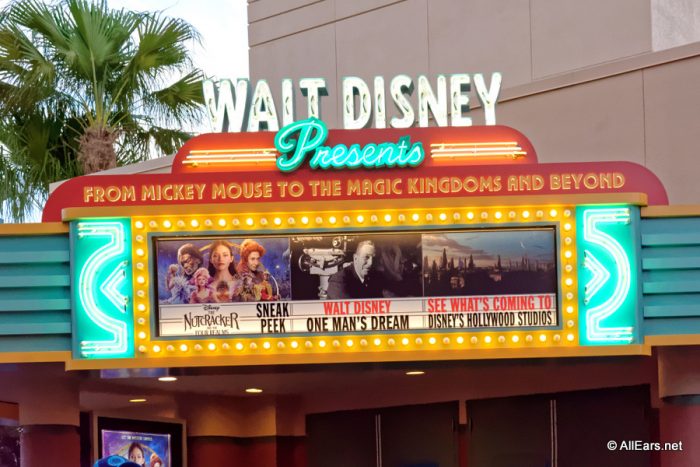 None of these magical, inspiring moments would be possible without the man behind the magic: Walt Disney. At Walt Disney Presents in Disney's Hollywood Studios, his story is brought to life with one-of-a-kind sketches, models, costumes, and more. The entire exhibit is inspiring of course, but I encourage you to listen to Roy Disney dedicating Walt Disney World to his brother, Walt. Walt didn't live to see the Magic Kingdom open, but his brother finished the project, and even made sure Walt was properly honored by calling it Walt Disney World, instead of just Disney World. Part of Roy's speech reads:
"May Walt Disney World bring Joy and Inspiration and New Knowledge to all who come to this happy place … a Magic Kingdom where the young at heart of all ages can laugh and play and learn – together."
What could possibly be more inspiring than that?
What Disney attractions inspire you? Let us know in the comments!
Remember! When you're in Disney tag @allearsnet in your photos!
Be sure to check out our YouTube Channel for reviews, news, information and more! 
Subscribe to the AllEars® newsletter so you don't miss any of the latest Disney news!