Kick your Disney character meet-and-greet up a notch with unusual ways to interact with your favorite characters. Sure, you can just stand and pose with a smile. But why not shake things up a bit to get a more unique experience?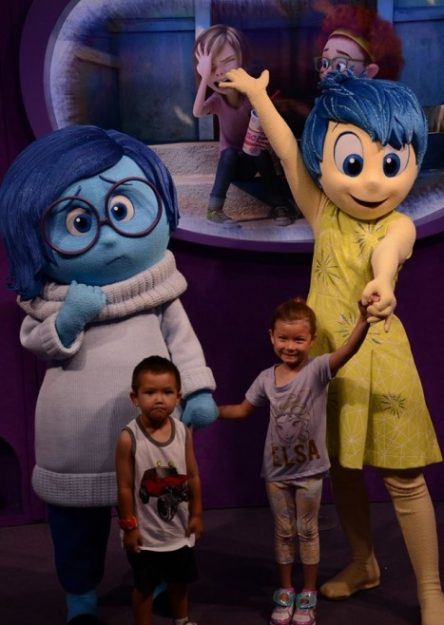 Bring a Prop
You can bring something special for the character to hold or use something else you've brought along. Characters love it when you've got a miniature version of them! Think stuffed animals, printed shirts, or even hats.
Use a Non-Traditional Autograph Book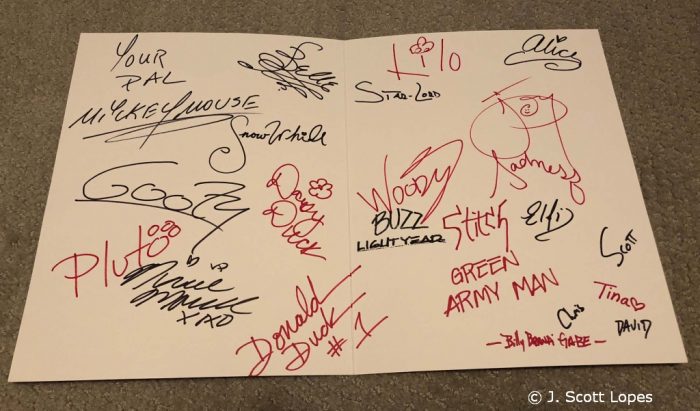 You can find tons of books that will work in place of the typical autograph book. Find something with pictures of all the characters to sign, like a Disney Encylopedia or trivia booklet. It's helpful if each character is on a different page to give our furry friends enough room to sign with their oversized paws. You could also have characters sign an autographable stuffed animal or a greeting card for someone you care about.
Ask Some Questions, Suggest a Challenge, or Just Chat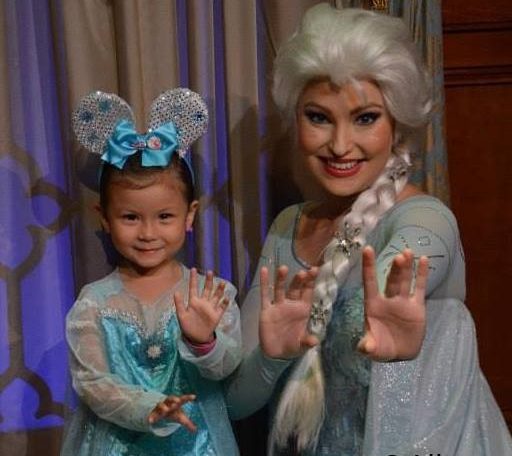 Have you ever seen how Mickey reacts if you tell him Donald Duck thinks he's number one? How about suggesting to Tigger that he should have his own ride? You can ask Belle if she's read any good books lately, or even tell the Fairy Godmother your secret wish. Get interactive by challenging Gaston to a push-up contest or ask Elsa to teach you how to blast some ice. The characters love to interact. Face characters will chat with you about almost any respectable subject and those in fur will ham it up, resulting in some truly memorable photos.
Bonus Tip: Magic Shots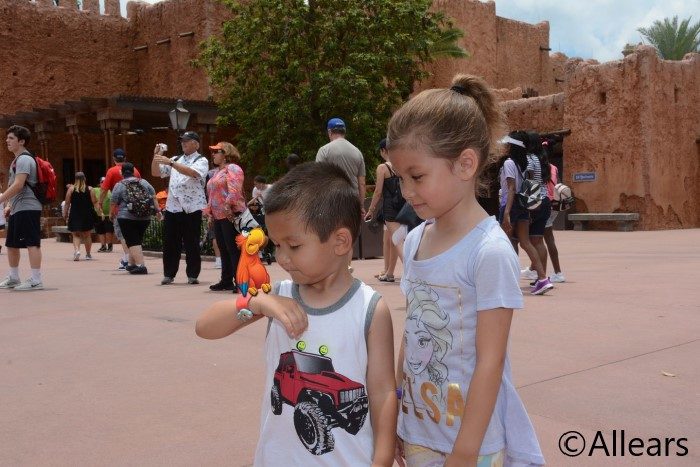 Can't make it over to your favorite character's meet and greet location or inclement weather preventing your visit? Don't fret! Ask a nearby PhotoPass Photographer if they can help you out with one of Disney's Magic Shots. There are limited characters available, and they can change seasonally. But you might get lucky enough to include somebody you can't even meet in the parks.
What's your meet and greet style? Do you like to keep it calm and strike a simple pose? Or do you get energetic and interactive? Share some of your creative and unusual character experiences with us in the comments. To find out the best times to meet your specific friend, check out our How to Meet the Character of Your Dreams blog. Select a character meal to skip the lines and interact with several characters in under an hour. See what readers have to say in the Character Tips section.
Remember! When you're in Disney tag us @allearsnet in your photos!
Want more AllEars.Net content? Be sure to check out our YouTube Channel for reviews, news, information and more! 
Subscribe to the AllEars® newsletter so you don't miss any exciting Disney news!