Fantasmic! is a favorite of many fans, and it's easy to see why. This nighttime spectacular brings together fireworks, pyrotechnics, lasers, fountains, mist scenes, and more all set to your favorite Disney songs with choreography from live characters and cast members.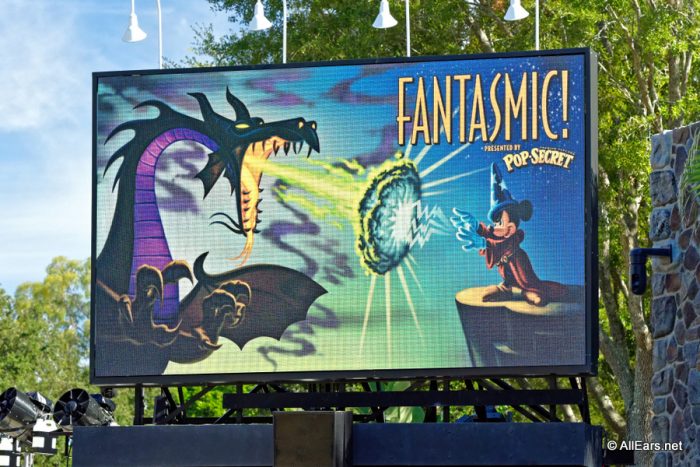 It takes a lot to pull off the stunts, dances, and technical side of this stunning display. There are a few interesting facts we've learned that we'd like to share with you!
One of the Longest Running Stage Shows in All of Disney History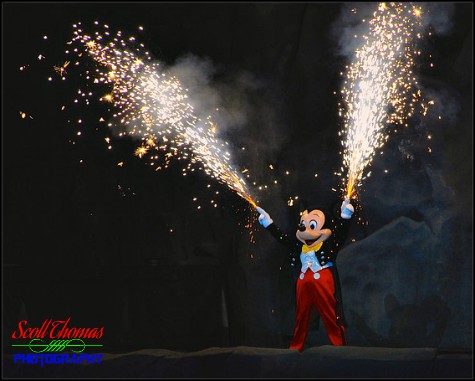 Fantasmic! began 26 years ago in 1992 at Disneyland. Showings commenced at Disney World's Hollywood Studios soon after in 1998 and at Tokyo DisneySea in 2011. New sequences have been added to incorporate new movies since the first showing. Can Fantasmic! beat the Golden Horseshoe Review for the longest running show? Only 5 years left to go!
Nearly 100 Costumes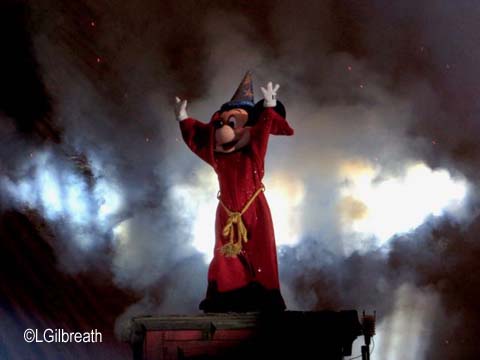 There are currently a total of 78 costumes used for 46 various performers in the Disney World version of Fantasmic! This means that several cast members have multiple roles. That's a lot of choreography to get just right! There are even more cast members working behind the scenes to make sure that the show goes on without any hiccups.
Up to 26 Characters Set Sail for the Finale
Looking for a show that boasts all your favorites? Fantasmic! is where it's at! Toward the end of the last scene, Steam Boat Willie (in the Hollywood Studios version) or the Mark Twain Riverboat (in the Disneyland version) steers a full cast of your favorite Disney pals out for the grande finale. You'll spot dwarfs, princes and princesses,  some furry critters, and Mickey himself dressed as Steam Boat Willie.
How Deep is the Water?
While the water is up to 6 feet deep toward the center, it is only a foot deep in a lot of areas. This allows for the safety of performers. It also ensures the technical equipment runs properly. Don't go wading out there though! There are plenty of swimming pools around the Disney resorts that you can practice your doggy paddle in.
Room for Almost 10,000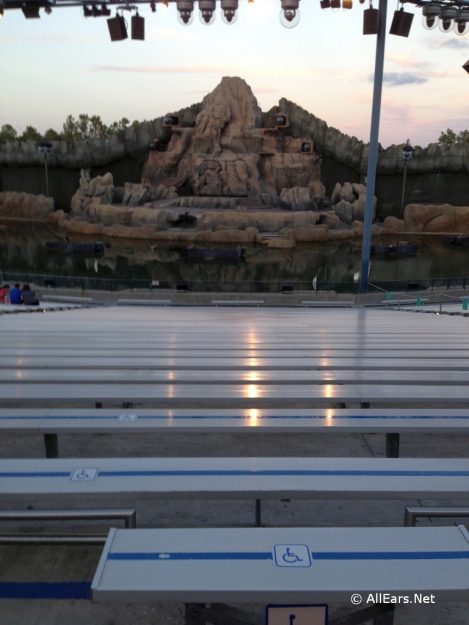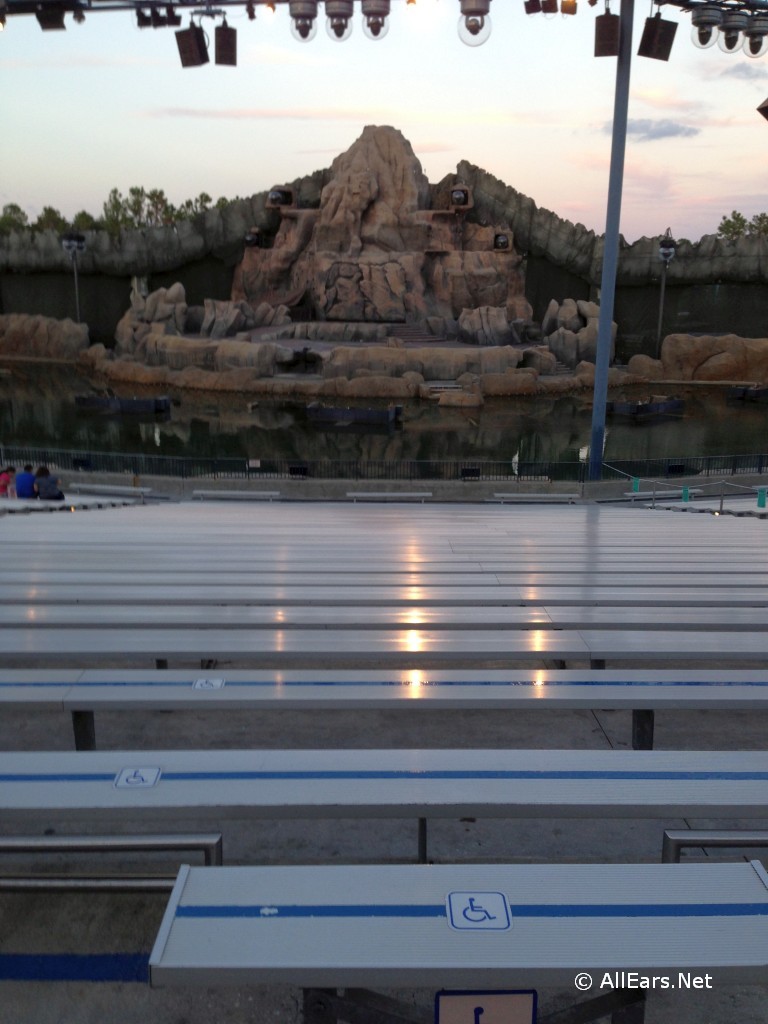 At the Hollywood Studios location for Fantasmic!, there are seats for up to 6,900 guests. You'd think this would be plenty of room, but this theater fills up at almost every showing! Try to plan ahead with a FastPass for this attraction.  You can also learn more about ways to get reserved seating in our Fantasmic Dining Package FAQ. Can't find a seat? That's OK, because there is still standing room for up to 3,000 more Fantasmic! fans.
How many times have you seen Fantasmic!? What is your favorite scene? We have to go with the fire-breathing dragon! Check out our articles about Fantasmic! at Disneyland or Fantasmic! at Hollywood Studios.
Remember! When you're in Disney tag us @allearsnet in your photos!
Don't forget to click the image below to subscribe to the AllEars® newsletter — don't miss any exciting Disney news!