If you're a Disney fan you probably already know that a new Mary Poppins movie has been in production for a while. Its release is getting closer — it's coming this December! — and we have a look at the new adventures on Cherry Tree Lane.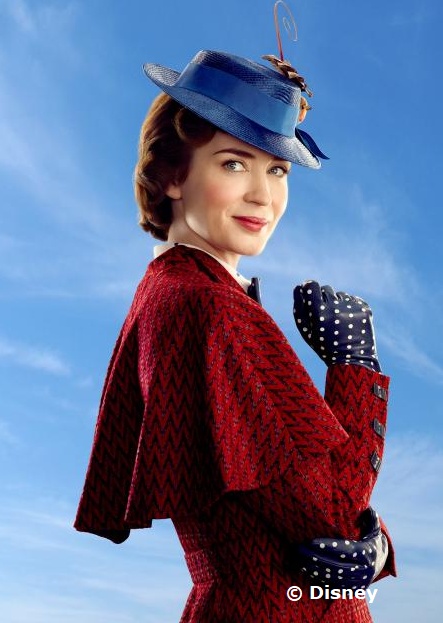 Disney's "Mary Poppins Returns," all-new original musical and sequel, stars Emily Blunt as the nanny who is "practically perfect" with unique magical skills. Lin-Manuel Miranda plays her friend Jack, an optimistic street lamplighter who helps bring light — and life — to the streets of London.
The film's story deals with how Mary Poppins comes back to Cherry Tree Lane to help the next generation of the Banks family find the joy and wonder that's missing in their lives following a personal loss. The film also stars Ben Whishaw as Michael Banks; Emily Mortimer as Jane Banks; Colin Firth as Fidelity Fiduciary Bank's William Weatherall Wilkins; and Meryl Streep as Mary's eccentric cousin, Topsy. Disney Legends Angela Lansbury and Dick Van Dyke also make appearances in the film — Lansbury as the Balloon Lady, a treasured character from the PL Travers books, and Van Dyke, who played Bert the chimney sweep in the original film, is Mr. Dawes, Jr., the retired chairman of the bank now run by Firth's character.
The movie, directed by Rob Marshall, with original music by Marc Shaiman and Scott Wittman, will be in theaters December 19.
To tide you over until then, here's a trailer of "Mary Poppins Returns."