For those tired of the scorching SoCal summers and ready for the festivities of Fall, the Disneyland Resort is giving you an early start to the Halloween season.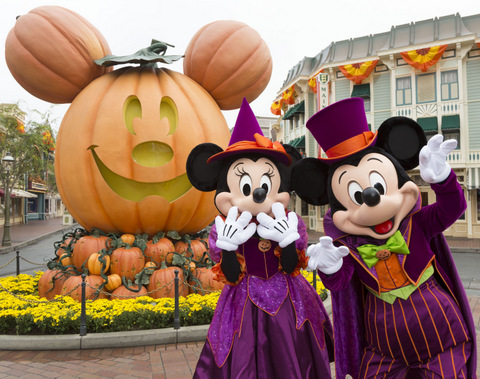 [Non-attributed photos/video courtesy of Disney.]
Earlier this week, Laura tipped us off to all the fun Halloween elements popping up all over both Disneyland and Disney California Adventure. Here are just a few of the many details to contemplate as you make (and eat) your way around the parks: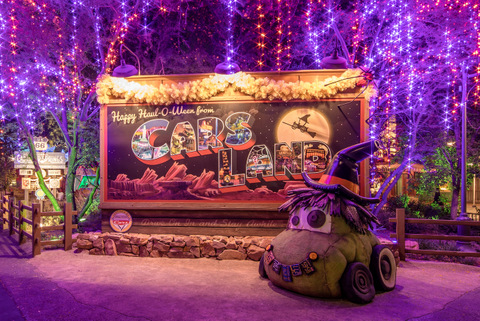 –Over in Cars Land, Scary the Scare-car greets guests to Radiator Screams' Haul-O-Ween celebration. Her origin story can be heard while riding "Luigi's Honkin' Haul-O-Ween."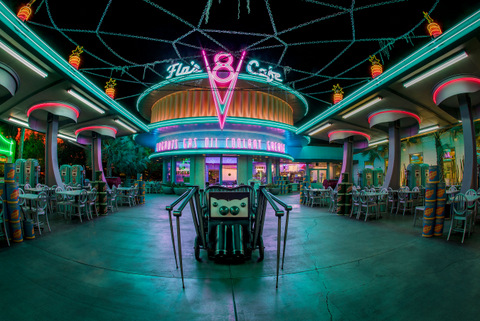 –Flo's V8 Cafe appears to have something of an arachnid problem, as a Spider-car has taken up residence in front of it. In its first life, however, it was originally a Toadmobile, from "Mr. Toad's Wild Ride."
–Flo isn't the only one, as there are 30 car-achnids to be found around the various locales in Radiator Screams.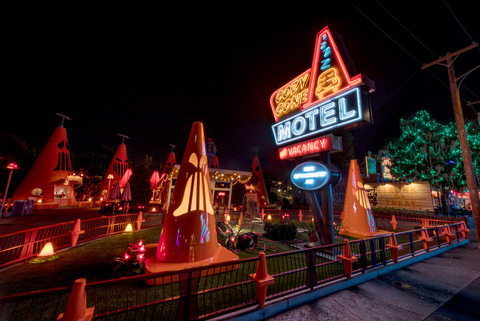 –In Hollywood Land, near Stage 17, the AP Corner has returned from September 7 through September 30, where annual passholders can check in and receive a special Halloween Time Oogie Boogie badge, a new weekly AP button, and enjoy a Halloween Time-themed photo op.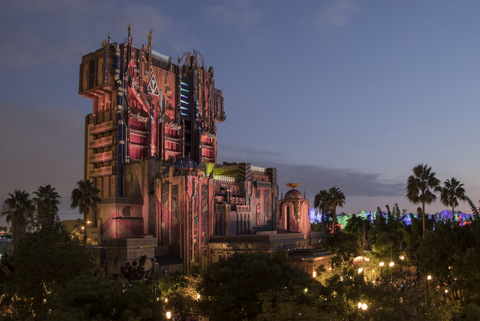 –As part of the metamorphosis that "Guardians of the Galaxy–Mission: BREAKOUT!" undergoes each night to "Guardians of the Galaxy–Monsters After Dark," the music on the ride was written particularly for the attraction by Tyler Bates, who also composed the music for the films.
–Spider infestations continue across the esplanade where Jack Skellington has gifted the Haunted Mansion with his usual overlay, complete with an original Haunted Mansion Holiday gingerbread house.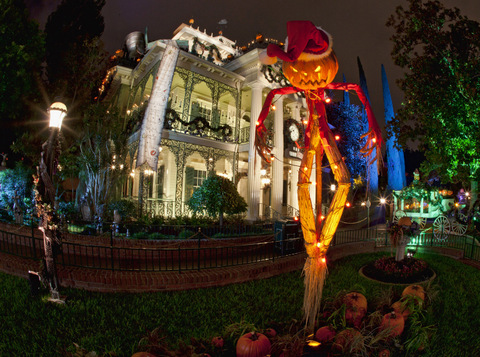 –This year's house is topped with a five-foot multi-color spider with green eyes and a stained glass design on its back. It is made out of 90lbs of gingerbread, 30lbs of confectioner's sugar, 10lbs of white chocolate, and 45lbs of fondant.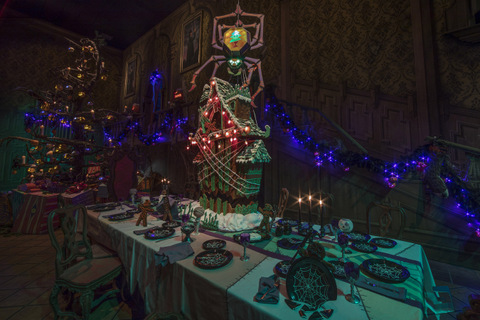 –A closer look at another gargantuan edible construct can be found at the Grand Californian Hotel & Spa lobby, where a four-feet-tall Oogie Boogie pumpkin sits in a pumpkin patch made of cereal treats, 200 lbs. of icing, 100 lbs. of chocolate, and 300 lbs. of fondant.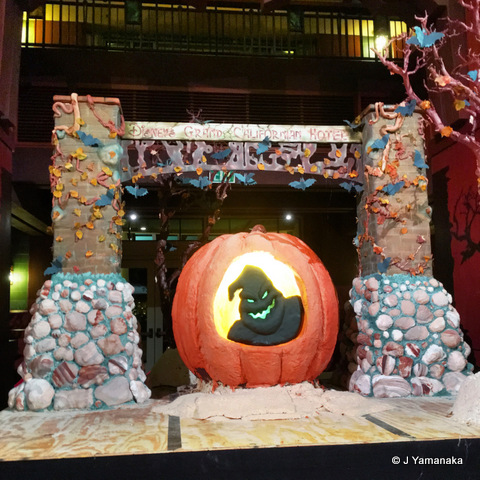 Halloween Time at the Disneyland Resort only runs through Oct. 31, 2018, so anyone wanting to partake in all the festivities should make their way down before it vanishes for another year.