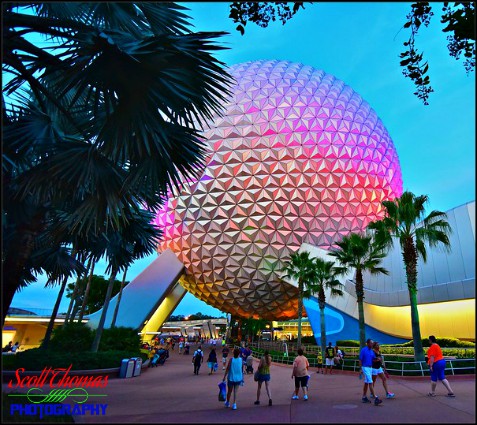 Spaceship Earth being illuminated at dusk in Epcot's Future World.
Nikon D750/Tokina 11-16mm, 1/125s, f/2.8, ISO 5000, EV +0.3, 16mm Focal Length.
I will be flying down to Walt Disney World next week to take in all the wonders of new lands, attractions, shows and rides since my last visit. If you have anything you would like me to photograph, let me know. I will return with my results and give details on how I captured the photos. Use the Comments link below. I will not post them this time. Looking to help out my fellow Disney photographers.