I have admired it from buses, ferries and monorails on previous trips. This year, I finally got off the monorail at Disney's Contemporary Resort and walked out to photograph the large Christmas tree outside the resort. The timing was perfect as the Sun had set and blue hour was coming on. I did not have a tripod with me so I used a Disney Quadpod (aka garbage can) to help steady my camera using a slow shutter speed.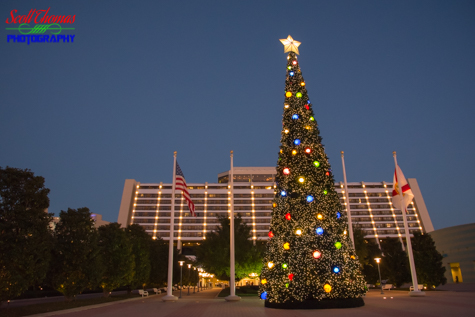 Christmas Tree outside the Contemporary Resort.
Nikon D750/24-120VR, 1/25s, f/8, ISO 6400, EV 0, 24mm Focal Length.
Tomorrow, Deb will share her Favorite Holiday Resort Decoration.