When on the Kilimanjaro Safari in Disney's Animal Kingdom, the one animal everyone riding with me which seems to bring out the most excitement, are the African Elephants. Especially, if they see the smaller ones as these two are.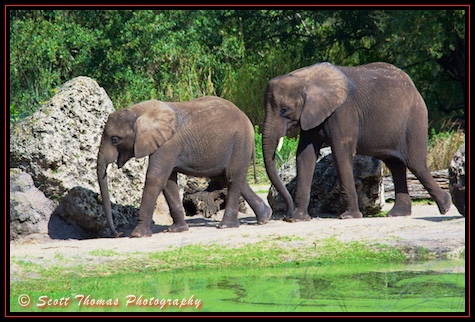 Two young African elephants photographed on the Kilimanjaro Safari.
Nikon D7100/24-120VR, 1/500s, f/4, ISO 100, EV +0.3, 120mm (180mm DX) Focal Length
Tomorrow, Deb will share a little history of the African Elephant at Disney's Animal Kingdom.