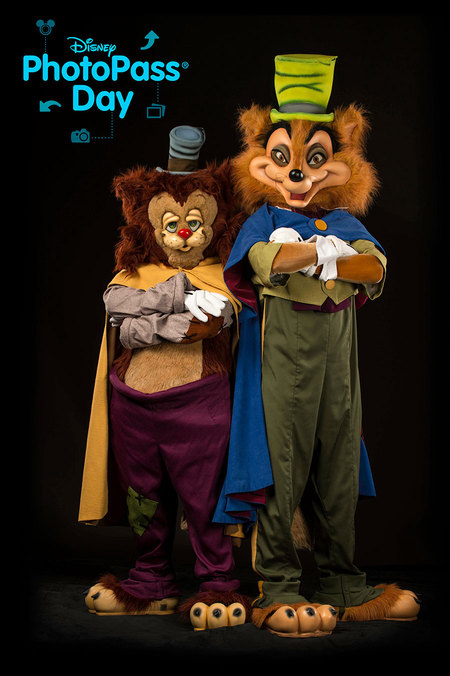 On Friday, August 19, PhotoPass teams at both the Walt Disney World Resort and Disneyland Resort will celebrate the art and fun of photography at Disney Parks through the first-ever #DisneyPhotoPassDay, a one-day celebration that will feature exciting offerings and experiences for guests.
Special Character Experiences At Magic Kingdom Park & Epcot
Enjoy special character experiences at Magic Kingdom Park and Epcot, where Disney PhotoPass photographers will capture your encounter with Pinocchio, Gideon and Foulfellow in Storybook Circus from 9 a.m. to 4 p.m.
At Epcot, a friend or foe will join some of your favorite Disney characters around World Showcase, including Mushu and Mulan in the China Pavilion; Snow White and Dopey in the Germany Pavilion; and the Queen of Hearts, who will join Alice in the United Kingdom Pavilion. Check the My Disney Experience app or the Epcot Times Guide on August 19 for these Disney characters' schedule.
Complimentary Photo Locations at All Disney Parks & Disney Springs
There will be one location at each of the four theme parks (and Disney Springs) at the Walt Disney World Resort and at both parks at Disneyland Resort where a Disney PhotoPass photographer will capture your special moment. That photo will be available in the My Disney Experience app at Walt Disney World Resort and Disneyland app at Disneyland Resort to download and share at no charge as part of the #DisneyPhotoPassDay celebration. (Normal My Disney Experience registration is required to access the image). Check out Disney's PhotoPass Service Facebook page on Tuesday for a list of participating photo locations.
Participate in a Disney PhotoPass Challenge
Complete a Disney PhotoPass Challenge at any of our parks at the Walt Disney World Resort and Disneyland Resort to get a Disney PhotoPass photo on us. All you need to do is get your photo taken by a Disney PhotoPass Photographer at each of the designated challenge locations on August 19. Once you've stopped by all of the locations, visit a Disney PhotoPass Sales Center to claim your Disney PhotoPass photo. At the Walt Disney World Resort, participants will receive a voucher for one Disney PhotoPass download. Participants at Disneyland Resort will receive one 5×7 print of a Disney PhotoPass photo. Challenge locations and details will be posted on the Disney's PhotoPass Service Facebook page on Wednesday.
(Note: All theme park offerings are included in park admission and any character experiences are subject to change).