I think we can all agree that BF (Before Frozen), when someone asked for a photo about summertime, a snowman would be the last thing that would come to mind. After the Walt Disney Studios animated feature, Frozen, was released, it is hard not to think of the cute little snowmand Olaf made by Elsa. Heck, he even showed up on Castaway Cay. Can you hear him singing?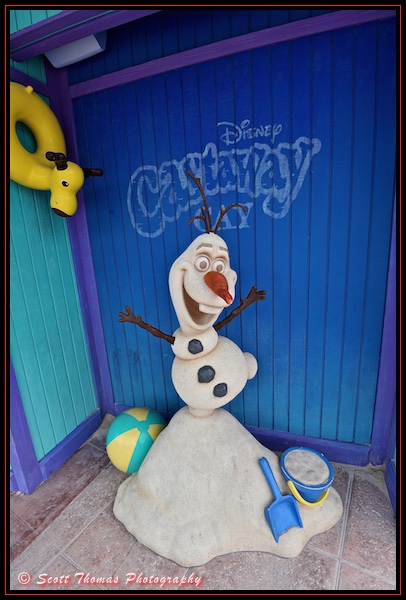 Olaf hanging out on Castaway Cay where it is always Summertime.
Nikon D750/Nikon 16-35VR, 1/125s, f/8, ISO 180, EV +0.3, 18mm Focal Length.
Deb will be here tomorrow with her photo about summertime. I bet you can guess what it will be..wink, wink.