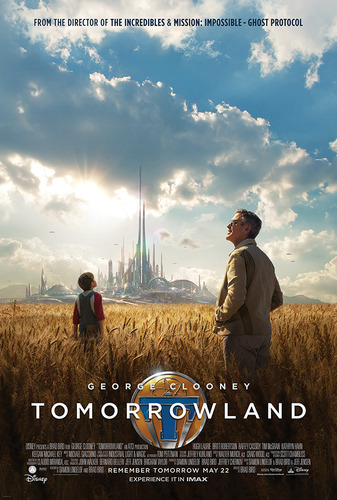 For a limited time, beginning mid-April, guests at Epcot in Walt Disney World and Disneyland at the Disneyland resort can get a sneak peek of "Tomorrowland" starring George Clooney and directed by Brad Bird. This is the story of a jaded scientist and an optimistic teen who embark on a danger-filled mission to unearth the secrets of an enigmatic place somewhere in time and space.
Tomorrowland" will be presented with special in-theater effects at the Imagination Pavilion theater at Epcot and the Tomorrowland Theater at Disneyland park through May 22nd.
Captain EO in Epcot will close temporarily beginning April 10th.
This sneak peek will play roughly every 15-20 minutes throughout the day. No Fastpass+ being offered for the sneak peek,
More details when they become available.