It was just last June when Finding Nemo – The Musical was featured as the Picture This! Disney Pic of the Week. It is such a fun show, we are going it again. That okay with you, Dude?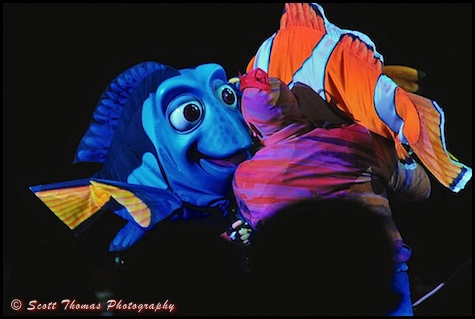 Dory sings to Marlin in Finding Nemo – The Musical.
Nikon D700/24-120VR, 1/200s, f/4, ISO 2500, EV -1.0, 120mm focal length, cropped.
Here is my other photo from the show: Finding Nemo Singing in Disney's Animal Kingdom.