Unlike the wedding scene in Spaceballs which has nothing to do with love, this blog does. Disney love, to be exact. Yes, we all love Disney and vacationing at Disney Parks with our money collected from working overtime at job number 1 and picking up extra shifts at job number 2 but that's not my angle. No, this calls attention to the love you find at Disneyland Resort or Walt Disney World. The photographic evidence speaks for itself but commentary is always more fun.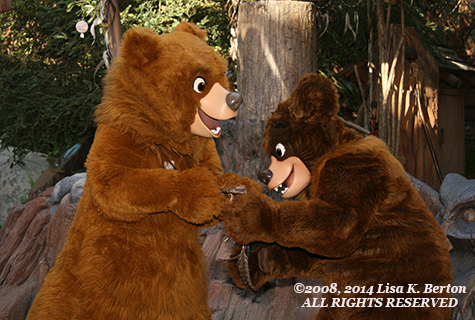 Brotherly love is sharing what you have and taking care of one another, even if you started off as different mammals like Kenai and Koda.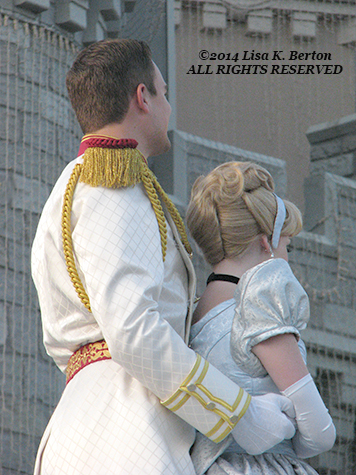 So this is love between a prince and a girl who can't keep a shoe on her foot. Talk about luck!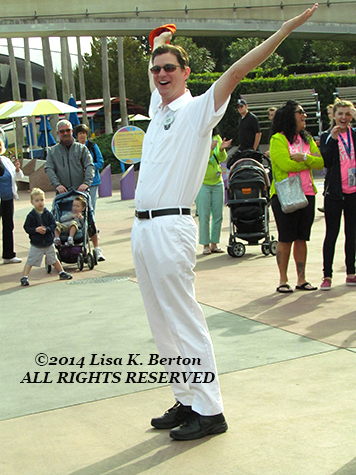 Love of music or love of applause? I'm guessing both.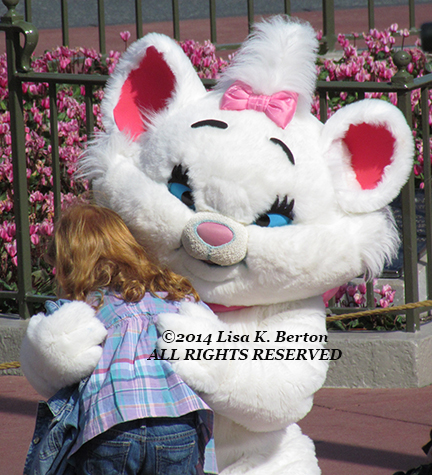 Kitty love is purrfect. I'm living vicariously through the little girl because from the back, that could be me…years ago. Meow.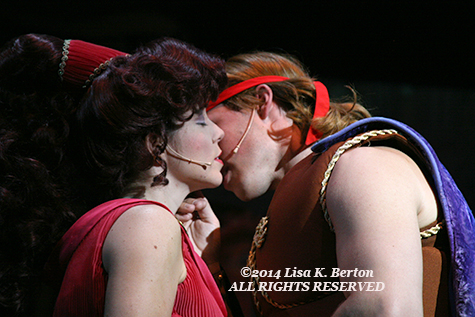 Forbidden love. I forbid Hercules from loving Megara.

Gaston, the poster boy for self-love.
Come on over and "Like" my Facebook page or follow me on Twitter, my handle is lisano1.