Scott selected this week's theme, in case you hadn't already guessed. I struggled to find an image that fit properly and wasn't of the rotating planet in front of Mission: Space. I need those photos for my own Light Meter blog. After searching through pictures of my last few trips, I came across the perfect shot; it combines space exploration and my personal addiction.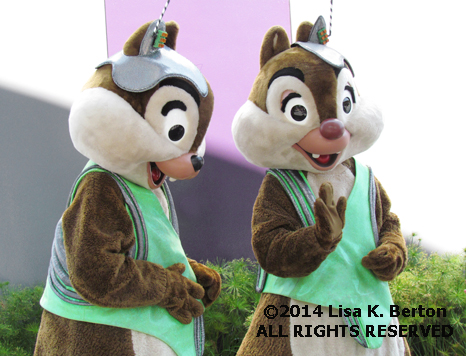 I need photos of characters in every outfit or costume they own. Chip and Dale traveled through space and time, exploring the universe before landing on Earth in search of Halloween candy.
Disney Pic of the Week – Space Exploration
Come on over and "Like" my Facebook page or follow me on Twitter, my handle is lisano1.