by
J. Scott Lopes
AllEars.Net Guest Blogger
One of the great benefits of being a D23 member is having the opportunity to attend numerous special events that are held throughout the country each year. A few weeks ago, I read on the D23, The Official Disney Fan Club web page that there would be a special event in my area, so I made plans to attend.
On April 13, 2014, during the PAX East gaming festival located in Boston, Massachusetts, Disney Interactive and Harmonix hosted an exclusive event for D23 members to preview their new game, Disney Fantasia: Music Evolved. The event was held at the Trade restaurant in Boston.
About 100 people turned up for the event. Guests were having an exciting time playing the game during the event on one of two gaming consoles, and Disney cast members were encouraging all guests to take a turn and try out the new game:
During the event there was a great assortment of food and drinks, such as pizzas and sliders.
As with most Disney events, there were surprise giveaways. In total there were three prize packs: a wireless headset, a print signed by the development team, and a package that consisted of an engraved iPod Touch pre-loaded with music from the game and also a copy of the game at launch.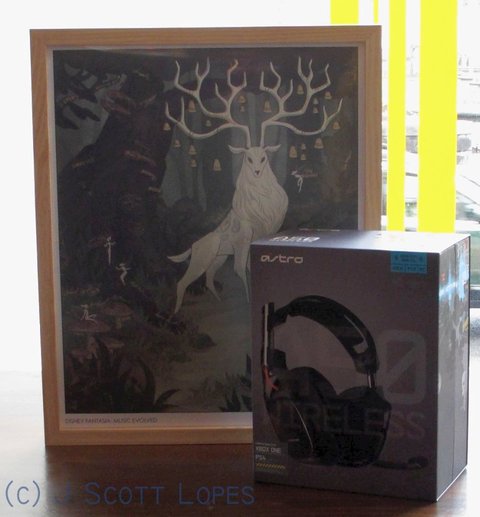 Although there were only three prizes, all guests were able to get a Fantasia gift bag that contained a tee shirt, pin, and an unsigned copy of the print.
Overall this was a great event. It was a lot of fun to be able to meet other fans and also play the latest Disney game. Being from New England, it's hard for me to make it to events in Florida or California, so it is nice to be able to go to local events.