The 2nd Long Lost Friends week has returned to the Magic Kingdom in Walt Disney World. Here are some photos from Monday morning. Video will be loaded soon. My preview blog is here!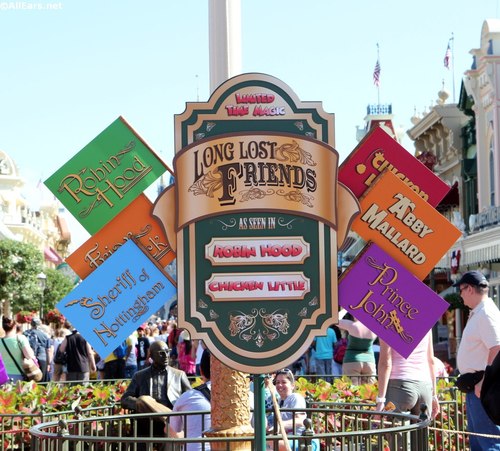 >
The characters began their meet and greets at 9am and kept a 20 minutes on, 10 minutes off schedule all morning. Lines weren't too bad.
From the movie Chicken Little, Chicken Little and Abby Mallard made an appearance. I have never seen them in the parks before, so I was excited to meet them. They were lots of fun.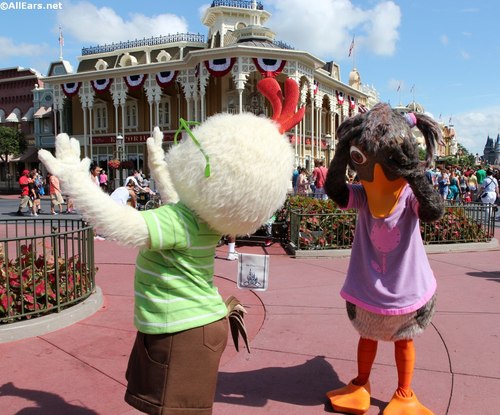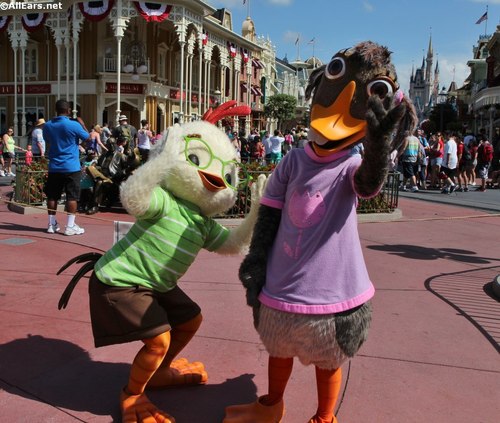 Brer Rabbit, Brer Bear and Brer Fox were really having a great time with guests. I had so much fun with them (hopefully the video will come out 🙂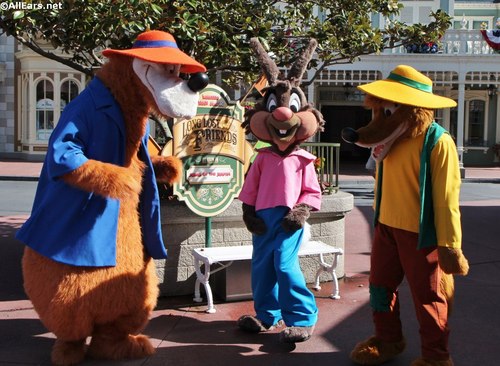 Dr. Facilier and Louis from the Princess and the Frog.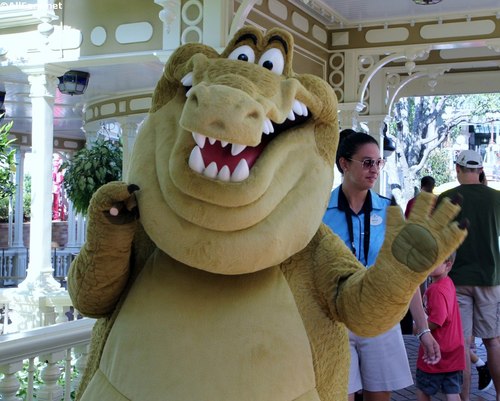 The fourth group was a "return" from the first Long Lost Friends week, the group from Robin Hood: Robin Hood, Prince John, Friar Tuck, and The Sheriff of Nottingham.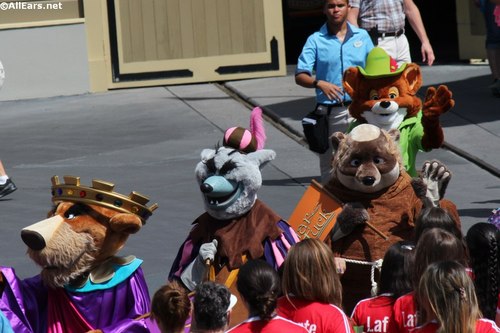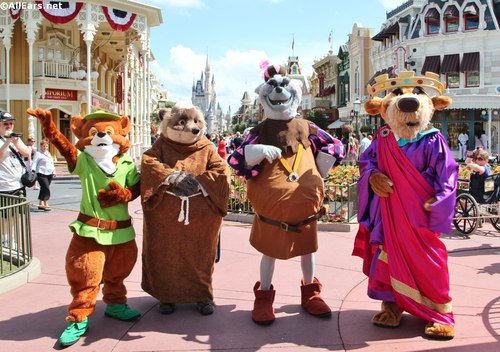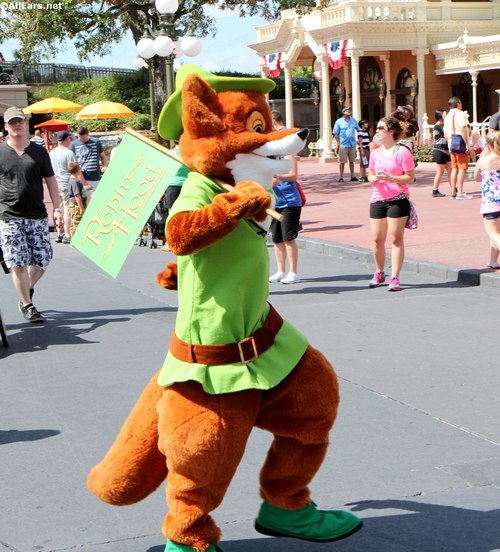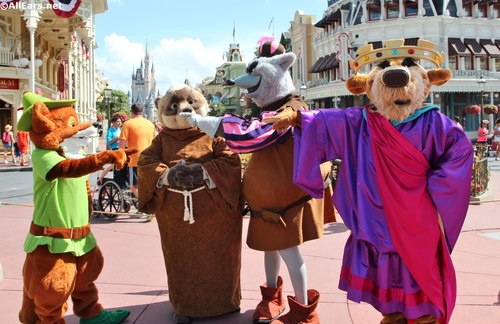 Characters are NOT signing autographs however…….. Once again, autograph cards were given out after your time with the characters. Be sure to ask for them before you leave that area. This really works well because you have more time to interact with all your long lost friends!