Yesterday while driving around Disney World, I glimpsed a bus design that I wasn't familiar with. Through the corner of my eye, I thought I saw the word "Disney" as the bus turned into Port Orleans. I made a quick U-turn and followed the bus into the resort. Eventually, I found it parked at a bus stop and sure enough, it was a Disney Transport bus. These are the buses that carry guests to all points around Disney World.
Although I can't substantiate this, I have to assume that this is the new design for the Disney Transport buses. And as new buses are purchased and others refurbished, I suspect we'll be seeing more of these.
The paint is also reflective. This will make them more visible at night.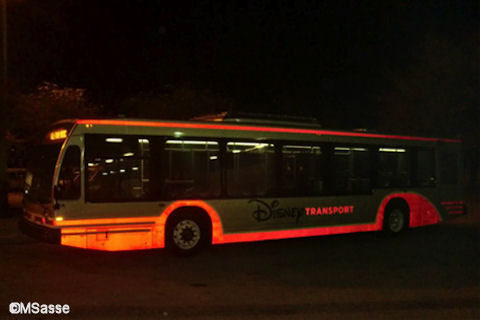 Personally, I like this new design. Both the color scheme and retro look seem fresh and imaginative. I hope to see more of these buses around property in the days to come.