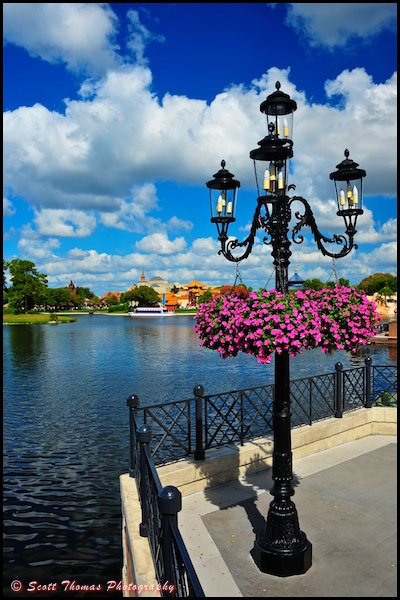 Hanging flowers in front of Epcot's Italy pavilion.
Nikon D700/28-300VR, 1/100s, f/16, ISO 200, EV 0, 28mm focal length, polarizer filter.
It was a beautiful Autumn day in Epcot's World Showcase when I took this photo featuring these beautiful flowers in hanging pots in front of the Italy pavilion. I used a small aperture of f/16 to get everything in focus from the lamppost to the Friendship boat and Norway and China's pavilions in the background. I used a polarizing filter to deepen the colors of the water and sky.
A very colorful Disney Pic of the Week on Flowers.