"If you're going to San Francisco, be sure to wear some flowers in your hair".
Scott McKenzie – 1967
That popular song by Scott McKenzie drew flower children from across North America and around the world to San Francisco in 1967. It was the Summer of Love. Not many people sport flowers in their hair any more but much of that feeling of peace and love remains in the city to this day.
Carol and I enjoyed our first trip to San Francisco in April 2011. It's an amazing city and we will be returning! We were aboard the Disney Wonder as it repositioned from Los Angeles to Vancouver to begin the summer series of Alaska cruises. We had a two-day stay in San Francisco and we did our best to cram in as many of the sights as we could. We saw Haight-Ashbury, the Golden Gate Bridge, Fisherman's Wharf and Lombard Street. We rode a cable car and had a burger at In-N-Out . . . but the highlight of our time in San Francisco was the Walt Disney Family Museum.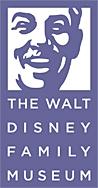 For Disney fans it's a must-see. Add it to your "bucket list" right now!
Friends who had previously visited the museum told us what a wonderful place it was, but we were really unprepared for what awaited us. Wow . . . what a wonderful tribute to the life of an amazing man.
We all know Walt's story, a man who rose from humble beginnings and founded one of the world's largest entertainment conglomerates. It is a true "rags to riches" story, one of many such stories in the modern world. The thing which sets Walt Disney's story apart from all those other success stories is the way in which he did it. Walt was not driven by money and the pursuit of riches like many of his successful counterparts. He was a true family man and he was determined to deliver high quality entertainment for all members of the family. Walt once said, "A man should never neglect his family for business." and he certainly lived his life that way! That's what made Walt Disney so special and so dear to all of us who enjoy the legacy he left.
The Walt Disney Family Museum opened in a former barracks building in San Francisco's Presidio on October 1, 2009. It's almost in the shadow of the famous Golden Gate Bridge. Walt's daughter Diane was actively involved in the design, development and construction of the museum and has remained active in it's operation. Once you visit the facility and see the tributes to Walt you will see how clearly the love of this man for his family shines through in the exhibits. Of course, their love for him is equally apparent.
When you visit the museum, remember that strollers are not allowed in the galleries; there is limited parking for strollers on the veranda. Photography and videography are not allowed in the galleries and I thank the Walt Disney Family Museum for allowing me to use pictures from their web site in this blog.
The museum has eleven main areas, the entry foyer followed by ten galleries, each one depicting a different facet of Walt's life. Carol always teases me that I cannot walk past a button, dial or switch without pushing, turning or flipping it, and she's correct; I'm a gadget guy. There are plenty of buttons dials and switches to play with in the museum; it's full of interactive displays, videos, models and film clips in addition to the static displays. Be prepared to spend at least a full day exploring the exhibits. Our two hours there was not nearly enough time. We will be returning and we will probably set aside two days to poke around the exhibits. I hardly had time to push any of the buttons!
Here's what you will find in the exhibit areas:
The Entry Foyer
This area is devoted to awards and you will see some of Walt's 26 Academy Awards here. He had 22 wins plus 4 honorary awards, a record which may never be beaten. His 59 nominations are also a record. Some friends warned us that most people who visit stop to admire the Oscars on display and as a result this area is often congested. They suggested that we scoot past the Oscars and start our exploration in Gallery 1. So that's what we did, we peeked at the many awards and continued on to the Galleries.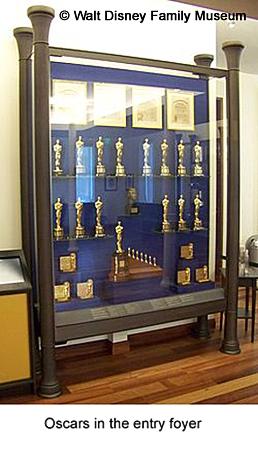 Gallery 1 – Beginnings
This gallery is dedicated to Walt's youth, his wartime service and his early business ventures.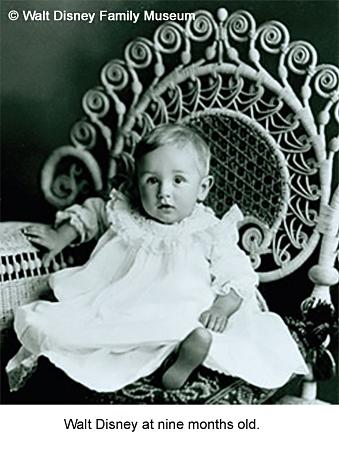 Gallery 2 – Hollywood
Walt's arrival in Hollywood in 1923 is the starting point for this gallery which shows how he developed his early cartoons, the Alice Comedies, Oswald the Lucky Rabbit and culminates with the birth of Mickey Mouse in 1928's Steamboat Willie.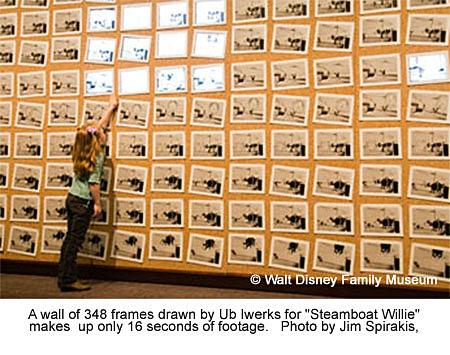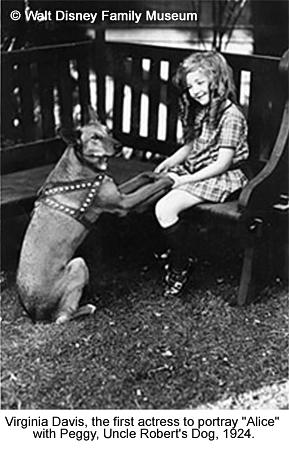 Gallery 3 – New Horizons in the 1930's
With the success of Mickey Mouse Walt began to experiment and soon the Silly Symphonies, led by the innovative The Skeleton Dance, were a big hit. The '30s was a decade of creativity and growth for Walt and his studio.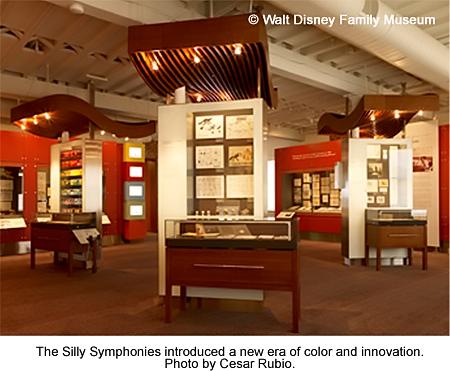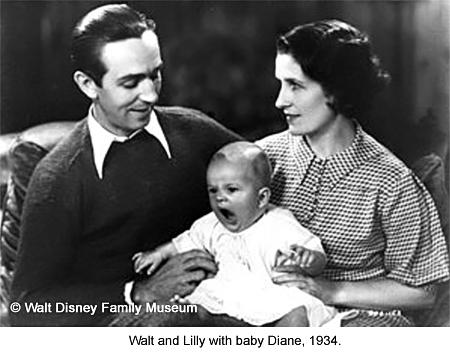 Gallery 4 – The Move to Features – Snow White and the Seven Dwarfs
The entire gallery is dedicated to Snow White and the Seven Dwarfs, at the time often referred to as "Walt's Folly". A full length animated feature had never been done before. Cartoons were just "fillers" played between the features. Walt liked to do the impossible so he risked everything he had on Snow White. It was a huge hit and catapulted the studio to new heights.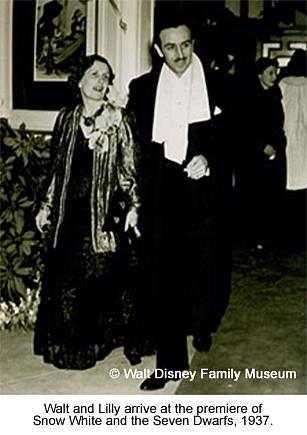 Gallery 5 – We Were In a New Business
After the success of Snow White the entire business focus changed from shorts to features. Successes such as Pinocchio, Fantasia, and Bambi followed in short order and a new studio was built in Burbank.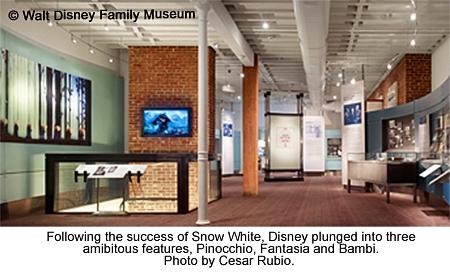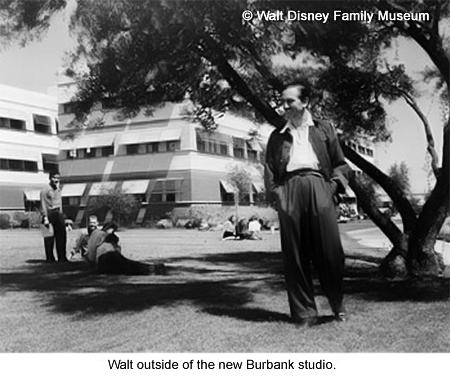 Gallery 6 – The Toughest Period in My Whole Life
The 1940s were difficult for Walt and the studio. The first set back was a bitter three-month-long strike by the artists and then the country entered the Second World War. The studio shifted production to a variety of films to support the war effort and emerged from the war years as strong as ever.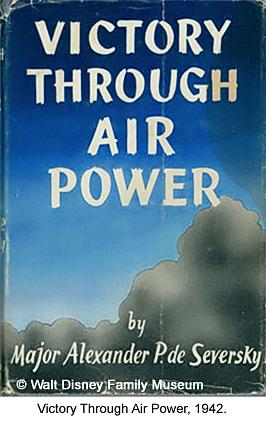 Gallery 7 – Postwar Production
After the war Walt was determined to diversify and soon the studio was producing live-action films as well as animated features. Walt had realized his dream and was now a producer of live-action movies.

Gallery 8 – Walt and The Natural World
The True-Life Adventures series of nature documentaries began in 1949 with Seal Island. There were 10 short subjects and seven features in the series and they accounted for nine of Walt's 22 Academy Awards.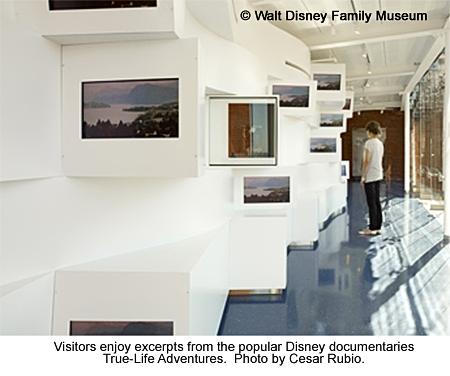 Gallery 9 – The 1950's and 1960's – The Big Screen and Beyond
This gallery focuses on Walt's success in television with the Mickey Mouse Club and the hugely popular "Wonderful World of Color" and flows into the development of the Disneyland theme park.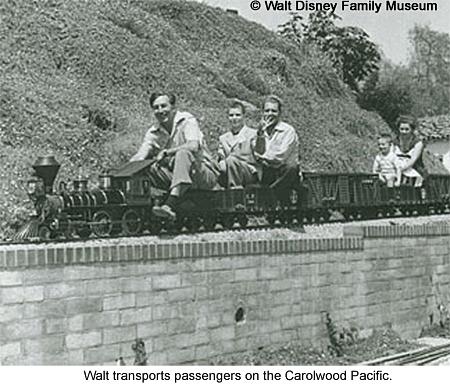 Gallery 10 – December 15, 1966
The final gallery focuses on Walt's death on December 15, 1966 while celebrating his life by displaying the many tributes which flowed in from around the world following his death.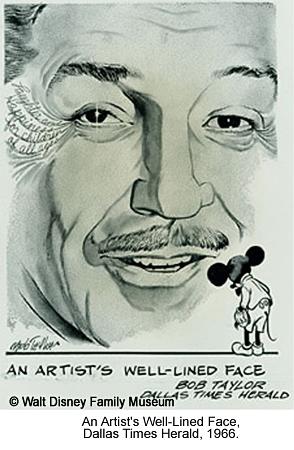 My wife Carol and I both found our visit to the museum to be a very moving and emotional experience. As we walked down a glass-walled ramp between galleries we came to a wooden park bench. A plaque on the wall recounted Walt's experience sitting on a park bench watching his daughters play. He dreamed of a place where children and parents could play together. That germ of an idea grew into Disneyland and later into all the wonderful Disney theme parks around the world. We stopped for a few minutes and I sat on that bench. What a poignant moment that was!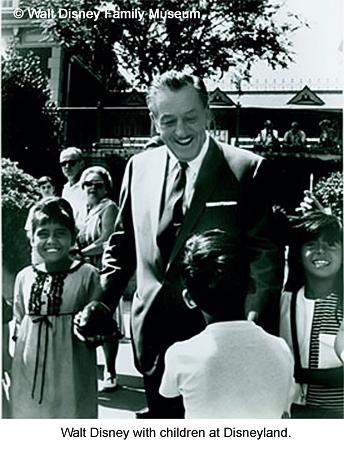 When we got to the final room, Gallery 10, we both got misty and we had to rush through before we broke down completely and turned into blubbering fools. It really was that stirring for each of us.
All too soon it was time to go so we had a quick bite to eat in the snack bar and then finished our visit in the gift shop. We picked up a few souvenirs and naturally Carol had to have a few Walt Disney Family Museum pins for her collection!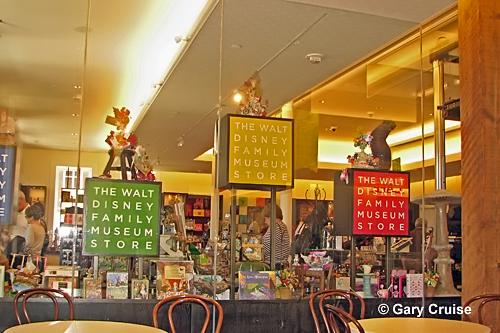 We didn't have time to visit the facilities in the museum where regular movie screenings, educational classes and activities are held. Alas, we just didn't have time to see it all.
So take a minute now and add the Walt Disney Family Museum to your bucket list. It's a wonderful tribute to an amazing man and his enduring legacy. No Disney fan should miss it!
Visit their website for more information.
http://disney.go.com/disneyatoz/familymuseum