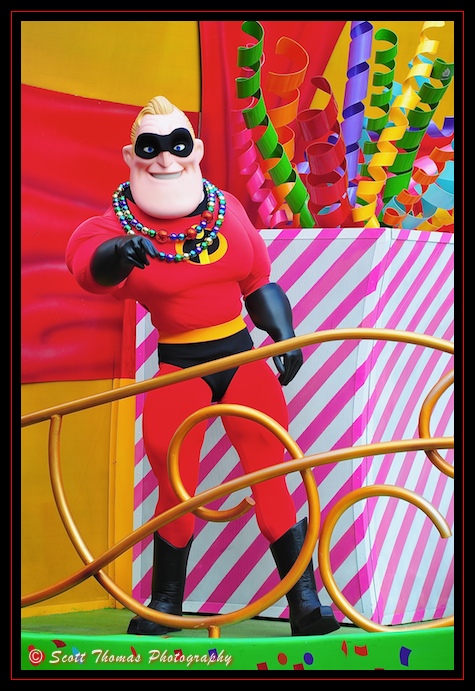 Mr. Incredible in the Move it, Shake It, Celebrate It Street Party parade.
Nikon D700/28-300VR, 1/200s, f/6.3, ISO 200, EV +0.7, 135mm Focal Length.
I grew up reading comic books and my favorites were the super heros Superman, Batman and the Fantastic Four. When Disney/Pixar released the animated feature, The Incredibles, I was in the theater the day it opened. So, naturally, for this Disney Pic of the Week on Heros, I selected Mr. Incredible as mine.