Every year, I look forward to checking out the Epcot Spring and Fall Festivals. Disney works to add new experiences for us and enhance the ones we know and love. For example, the butterfly-net area in Future World is larger and more intricate this year. As I wandered past Innoventions Plaza in Future World, I soon encountered topiaries of Winnie the Pooh and friends, a teaser for the new Disney animated movie due in theaters this summer.

I searched Future World for Mickey images and was happy to see colorful classic Mickeys in the landscaping to the right of the bridge to World Showcase.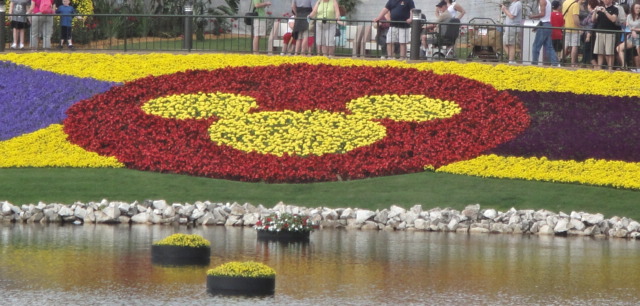 As I walked left toward the Mexico Pavilion from the central bridge to World Showcase, I passed by the Duffy the Disney Bear gazebo and then spotted Mickey holding Duffy outside the Disney Traders store. All Duffy Bears have classic Mickeys on the bottoms of their feet.

As I approached the miniature train exhibit in the Germany pavilion, I saw several folks in front of me stop and point. At the right side of the train exhibit, a new tower rose from the ground and awed me and others around me. It was the tower from the movie "Tangled."

For the Epcot spring festival, there's usually a sand sculpture somewhere in Future World. This year, the gorgeous sculpture is highlighting the upcoming Disneynature film: African Cats, due for release on Earth Day, April 22, 2011.


Read more about Steve's Hidden Mickey finds on AllEars.net
Steve maintains a Catalog of Hidden Mickeys on the Hidden Mickeys Guide.