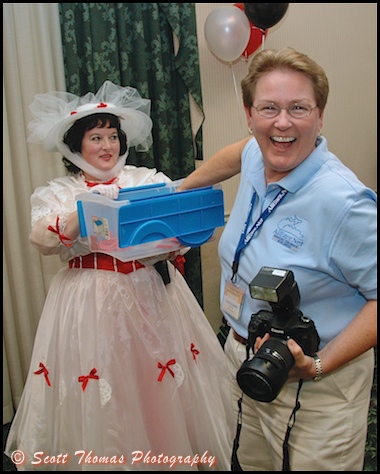 All Ears photographer Linda E pulls a lucky number with the help of Mary Poppins during the Meet Before the Magic reception the night before MagicMeets.
Surprise and surprised celebrity contestant, Jill, gets an assist from Deb Wills of AllEars.net during the Magic-Tunes game the night before MagicMeets.
All Ears founder, Deb Wills, poses next to her poster of the Flying Dutchman sold as a fund raiser at MagicMeets 2009.
Guests enter MagicMeets while Fred Block looks on.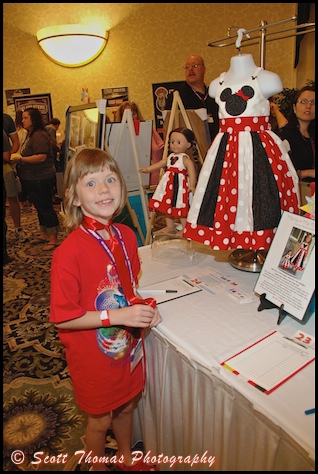 A young MagicMeets attendee admires the Minnie and Me dress set during the Dream Team Auction.
A father helps his son draw Mickey Mouse in the Kid's Room at MagicMeets.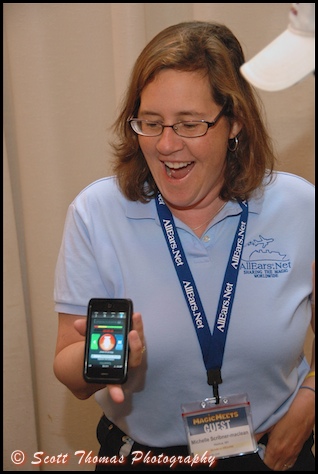 All Ears feature writer, Michelle, doing some audio tweeting at MagicMeets.
Hope you enjoyed this look at the 2009 MagicMeets weekend. I'll be taking the next couple of weeks off from blogging. As Mickey would say, "See ya real soon!".