I've just returned from a glorious week in overcast then sunny then overcast then sunny then smokey & windy California where I played with and tortured my dear friends at Disneyland. Good times. Good times. They are good sports as I put a few to work as models for this here blog with you, the reader in mind. I hope you enjoy these images as much as we do. If you don't well then, tough ganoongies. We still laugh at them.
It goes without saying that if you are being photographed while staring into the sun, you will wind up squinting or closing your eyes.
EXHIBIT A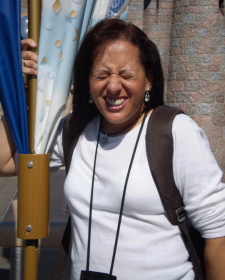 After you wipe away all your tears, step into the shadows being sure your whole face if not entire body is shaded.
EXHIBIT B: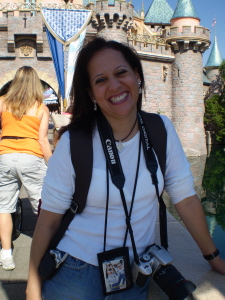 Shadows will make you look Smurferific! If you'd rather have a human-like flesh tone, turn on the flash.
EXHIBIT C: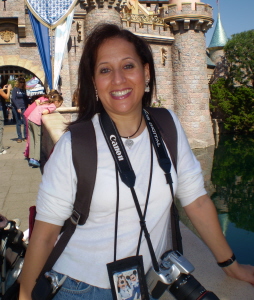 Today's model is Yoli. She enjoys quoting "Grease," "Spaceballs," and some movie I don't recognize. You'll find her doing an impression of Bernie's walk ala the movie "Weekend at Bernie's" while walking near Tarzan's Treehouse. Yoli collects pins and popcorn buckets. I do too and it's all her fault.