It's always been a challenge for me to snap clear photos in Spaceship Earth. I may be improving with practice because recently I came away with a few decent photos. A Hidden Surprise (one of many along the Spaceship Earth journey) is in the radio booth to your left, just before the living room family watching TV. A man speaks into a "WDI" (for Walt Disney Imagineering) microphone. (Thanks to Tim Devine).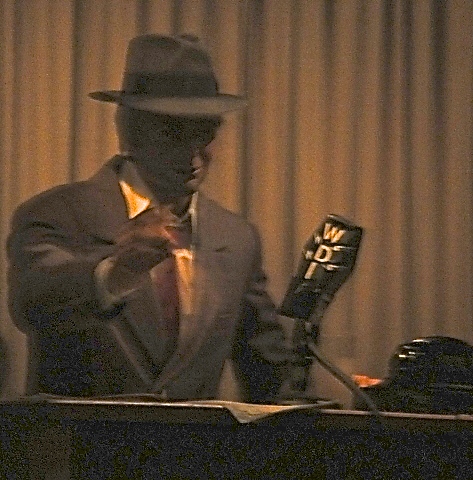 Now here's something to consider. Remember the Mickey sticker that was Lost from the rear window of the red car next to the garage scene with the early computer? A similar (the same?) Mickey sticker is stuck above you on the ceiling, just past the garage scene. It's on an unlighted part of the ceiling after the ceiling lights stop over your head and before you emerge out into the vastness of stars and space. Notice I mentioned it's unlighted; you can't see the sticker unless you shine your camera red light or your phone flashlight app up toward the ceiling. It appears about six feet or so after the unlighted ceiling section stops. I've been searching for this ceiling Mickey sticker for a while and finally snapped a basic photo. It's not the greatest photo, so please feel free to send me a better one! (Thanks to Adam Geaneas).

At the France Pavilion, look for a few paintings in wooden chests along the wall that fronts the lagoon, just before the bridge to the United Kingdom. A blue classic Hidden Mickey is at the upper left of a painting at the front of the chest closest to the bridge. It's good to know that these paintings are tethered inside the chests and cannot be removed. (Thanks to Nathan L.)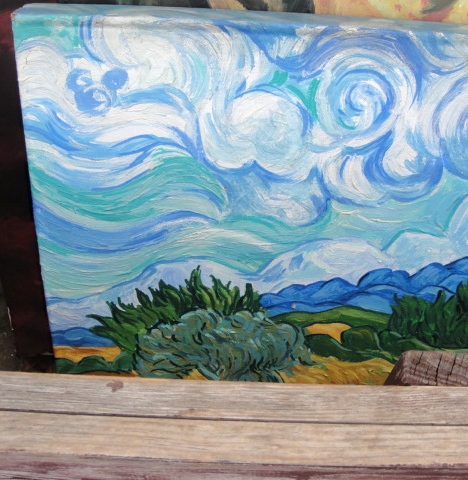 Back at the Magic Kingdom, this display window classic Hidden Mickey has been around a while, so I hope it stays longer! It's made of three gears in the background of an outside window of the Confectionery store, at the far left under the awning of the store and facing Main Street, U.S.A. (Thanks to Jim Wiggins, Octavio and Maya Perez, and Christine Peruski).