Walt Disney World Chronicles: Thanksgiving in the "World"
by Jim Korkis
Disney Historian
Feature Article
This article appeared in the November 1, 2016 Issue #893 of ALL EARS® (ISSN: 1533-0753)
Editor's Note: This story/information was accurate when it was published. Please be sure to confirm all current rates, information and other details before planning your trip.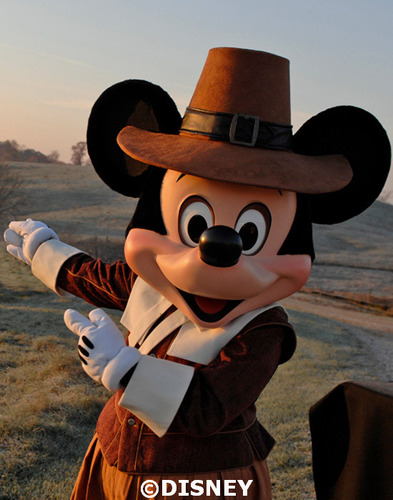 As we celebrate the 45th anniversary of Walt Disney World this year, it is important to remember that the very first Thanksgiving for the Magic Kingdom was crucial to its success.
As publicist Charlie Ridgway remembered it, "Having forecast (internally) a first-year guest count of 8 million, Walt's brother Roy told associates, 'Unless we have a full house for Thanksgiving weekend, we're in trouble.' Turkey day brought a crunch of first-time visitors jamming roads in every direction."
"With only 5,000 hotel rooms in the area plus 1,500 in Disney's two resort hotels, eager fans were camped out along the Florida Turnpike and I-75 all the way to the Georgia border, about 200 miles away," Ridgway added.
The Friday and Saturday after Thanksgiving Thursday in 1971 was dubbed "The Traffic Jam Heard 'Round the World." The Magic Kingdom quickly reached a capacity of roughly 50,000 guests early in the day on Friday, with more than 500 cars being turned away from the parking lot. The traffic congestion on Interstate 4 leading into Walt Disney World was backed up for more than 20 miles. One news report declared it "the longest parking lot in the world."
"It seemed everybody in the country had suddenly decided to go to Walt Disney World that day. The Kingdom was taken completely by surprise," wrote Edward Prizer, publisher of Orlando Magazine. "Radio stations frantically broadcast reports of a bumper-to-bumper jam on I-4. For the first time, Disney was forced to close the parking lots. Thousands of tourists had to cool their heels in motel rooms until the stampede subsided."
"Within an hour, we were meeting and talking over the problem," Disney executive Bob Allen recalled. "We began checking alternatives. We recognized the need for more capacity. A lot of problems were out of our hands. We knew we had to work closer with the state on long-range highway planning."
Some of the ideas that were soon put into place included having the Disney parking lots open earlier and extending theme park hours during peak seasons. State troopers were instructed in dealing with heavy traffic loads. Radio broadcasts would warn visitors of crush periods and urge them to wait a few hours before driving out.
"Everybody really had to turn and help each other (that Friday)," added Disney executive Bob Matheison, who became Vice President of Parks. "Whether it was parking cars, traffic control in the parking lot, or cooking hot dogs, it took everybody's contribution, not just the people assigned to the operational aspects. We heard about (the big traffic jam) from places like India five years later!"
Disney soon developed procedures to handle that type of influx and those particular problems never recurred.
As an international company with a worldwide audience, Disney will often avoid things that may not always translate well in other countries. So it is a little surprising that Walt Disney himself considered making an animated Mickey Mouse short in 1938 to be titled "Pilgrim Mickey." Several previous Mickey Mouse shorts showed Mickey telling tall tales to a group of mice children and this cartoon would have followed in that format.
This particular cartoon would have opened with Mickey wrestling a Native American chief wearing a feathered headdress. The story would eventually reveal that Mickey was merely enacting a scene from the adventure he was recounting to the mice children and in actuality he was dramatically battling with a feather duster. Apparently, according to Mickey's tale, while hunting for a turkey for Thanksgiving dinner, Pilgrim Mickey had mistaken the headdress for the tail of the bird and was captured by the tribe.
There were story problems and like many other proposed short cartoons, "Pilgrim Mickey" was shelved. However, Carl Nater (who would later head the Disney Educational Media division) wrote in an April 1939 memo, "We are suspending the picture temporarily. There is no question in my mind but that we will, at a later date, put this picture back into production." The cartoon, however, was never made.
The design of Mickey as a Pilgrim, though, was very appealing and natural. Of course, Disney never wants to pass up an opportunity to sell merchandise for Disney fans to decorate their homes so a number of Disney-related Thanksgiving items have been produced.
A Disneyland Pilgrim Mickey brown antenna topper wearing a pilgrim hat with a big buckle was released about a decade ago. A lot of Pilgrim Mickey items were released in 2012, including a double pin set of Mickey and Minnie dressed as pilgrims and both holding cornucopias, a ceramic Pilgrim Mickey and Minnie salt and pepper set in the same design, an air-blown inflatable pumpkin Pilgrim Mickey, a stuffed Disney Harvest Friends Greeter with Pilgrim Mickey holding a pumpkin and a Pilgrim Mickey and Minnie Cutie set.
In addition there was a solo pin of Mickey dressed up as a Pilgrim carrying a basket with a "Thanksgiving" banner in the background. Artist Jim Shore even came up with a "Prosperous Pilgrim" figure of Mickey Mouse.
Spending Thanksgiving at Walt Disney World offers the chance to make some familiar experiences even more memorable because of their connection to the holiday. While WDW does not offer as many Thanksgiving options as Halloween and Christmas, visiting the parks on that weekend can still provide some seasonal treats.
A visit to the American Adventure can remind guests of the hardships faced by the Pilgrims when they arrived in the New World in that moving vignette at the beginning of the show. The Pilgrims were excited when they first saw land, but it was many days before the ship's captain could find a safe place to drop anchor. If you see the show, make sure you also glance over at the 12 Spirit of America statues. The Spirit of Freedom is represented by a Pilgrim.
Sometimes there is a special Thanksgiving element added to the afternoon parade at the Magic Kingdom. In the past, it was often the pardoned White House turkey. Yes, both the Disneyland and Walt Disney World petting zoos have been homes for presidential-pardoned Thanksgiving turkeys.
The first officially pardoned Thanksgiving turkey was in 1989 on the first Thanksgiving in office of President George H.W. Bush. (Some other Thanksgiving and Christmas turkeys had been given informal stays of execution by earlier chief executives, although none of those instances were considered official pardons.)
At some point, the birds who escaped a White House dinner were sent off to petting zoos and, beginning in 2005, they were sent to the Big Thunder Ranch at Disneyland. The first pardoned turkey (who like other turkeys were pardoned because they had not committed a crime) to be sent to Walt Disney World was in 2007. On November 20, 2007, in a ceremony at the White House Rose Garden, President George W. Bush pardoned both turkeys, May and his backup Flower (Mayflower, get it?), and said they would be "flown to Disney World, where they will serve as honorary grand marshals for the Thanksgiving Day Parade. May they live the rest of their lives in blissful gobbling." Both birds got a first-class flight to Orlando on a United Airlines jet and a red-carpet entry to WDW. WDW spokesperson Duncan Wardle said that this was meant to tie in with Disney's "What's next?" advertising campaign featuring a star football player after each Super Bowl.
"I think, if the turkey could speak, he'd say he's going to Disney World," Wardle remarked.
After a while, Disney no longer wanted the turkeys nor the responsibility associated with them. Beginning in 2010, the pardoned turkeys were sent to George Washington's Mount Vernon estate. Since 2013 they have been sent to Turkey Hill Farm in Morven Park in Virginia.
Many of the WDW park restaurants and resorts offer a Thanksgiving meal, although eating a turkey dinner in the Liberty Tavern in the Magic Kingdom because of its authentic details evokes a special link to the holiday. However, it is important to make dining reservations early anywhere over the holidays at WDW.
This may also be the last Thanksgiving to enjoy one of those enormous Turkey Legs that have been disappearing from the WDW parks. So make sure you get a photo of yourself eating something so large.
Unfortunately, with the increase in attendance lately, guests may find that the Thanksgiving weekend will prove to be just as crowded as that first WDW Thanksgiving 45 years ago, so a little pre-planning (especially for dining options) will make the holiday a lot happier for everyone.
= = = = = = = = = = = = =
RELATED LINKS
= = = = = = = = = = = = =
Other features from the Walt Disney World Chronicles series by Jim Korkis can be found in the AllEars® Archives.
Jim also writes occasionally for the AllEars® Guest Blog, contributing entries under the heading of "Jim's Attic."
ABOUT THE AUTHOR:
Disney Historian and regular AllEars® Columnist Jim Korkis has written hundreds of articles about all things Disney for more than three decades. As a former Walt Disney World cast member, Korkis has used his skills and historical knowledge with Disney Entertainment, Imagineering, Disney Design Group, Yellow Shoes Marketing, Disney Cruise Line, Disney Feature Animation Florida, Disney Institute, WDW Travel Company, Disney Vacation Club and many other departments.
He is the author of several books, available in both paperback and Kindle versions. You can purchase them via our AllEars.Net Amazon.com store HERE. His newest book is The Unofficial Disneyland 1955 Companion. It includes snippets of interviews with cast members who worked at Disneyland in 1955, along with additional explanatory material (including the first complete listing of every attraction, shop and restaurant that was there during the first six months) and much more.
-o-o-o-o-o-o-o-o-o-o-o-
Editor's Note: This story/information was accurate when it was published. Please be sure to confirm all current rates, information and other details before planning your trip.