Goofy's Playhouse ToonTown Disneyland
Introduction | Attraction | Touring Tips | Kids/Characters | Dining | Shopping | Interesting Facts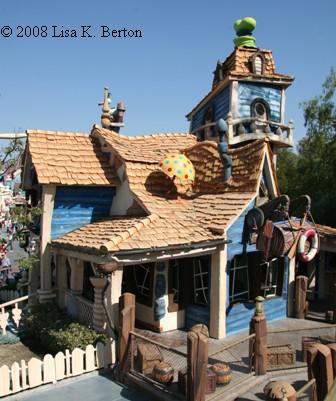 INTRODUCTION
Toddlers are invited to slide, crawl, and climb in the playground while kids of all ages can explore Goofy's home.
ATTRACTION
Goofy's Playhouse neighbors Donald's Boat and a park area filled with benches.
The outdoor playground is open to children between the ages of 2 and 5. Parents must supervise their offspring at all times. The colorful mulch-looking flooring is soft and bouncy and the walls inside are padded. Inside the house you'll discover Goofy's piano, oversized chair, and belongings. Outside the house there's plenty to explore including the crops in Goofy's garden. Sitting atop the house is Goofy's trademark green hat.
TOURING TIPS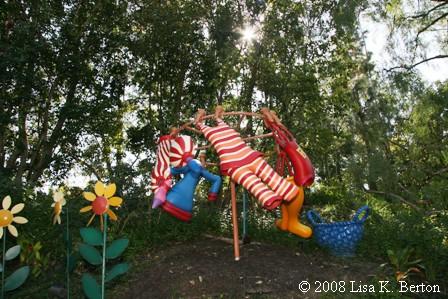 Goofy's Playhouse is wheelchair and ECV accessible – there are no stairs in this attraction.
There's no time limit to your visit. Little ones can burn off energy while the grandparents watch and the parents grab lunch.
Restrooms are located in the center of Mickey's Toontown, beside Goofy's Gas Station.
KIDS AND CHARACTERS
There's no height requirement for this attraction.
You can find Pluto, Donald Duck, Goofy, Minnie Mouse, and Chip and Dale making appearances around Mickey's Toontown. They are most often found near The Gag Factory, and in between the Jolly Trolley and Goofy's Playhouse.
Mickey Mouse greets guests and poses for photos inside his house. Minnie Mouse occasionally appears at the entrance to her house.
DINING
Toon Up Treats (fresh fruit and snacks), Daisy's Diner (pizza) and Pluto's Dog House (hot dogs), and Clarabelle's (sandwiches, salads, and ice cream novelties) are located nearby.
Disneyland Restaurants at a Glance
Menus from Around the Disneyland Resort

SHOPPING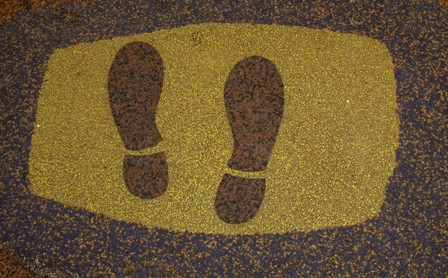 The Gag Factory and Toontown Five & Dime offer Disney souvenirs such as kid's clothing, antenna toppers, pins, and household goods.
INTERESTING FACTS
Originally, this was Goofy's Bounce House, a ball crawl with padded walls and furniture for the kids to literally "bounce" off of. It closed in 2006 and reopened a few months later in its current configuration.
Goofy's full name is Goofy Goof and he has a son named Max.
Goofy has been romantically linked to Clarabelle Cow.
If you have comments or tips to share with others about touring Disneyland, please email us. Thank you.