Okay, are you ready to get your holiday shopping list taken care of?
Sure, Black Friday doesn't technically kick off until the 17th, but did you know you can grab some great deals now? That's right — you can score some Disney essentials at Black Friday prices on Amazon right now.
DISCLOSURE: This post may contain affiliate links, which means when you click a link and make a purchase, we receive a commission.
If you don't already have an Amazon Prime membership, you can sign up for a FREE membership trial below.

Keep your phone charged in the parks with a FuelRod Portable Charger Kit that includes two FuelRods plus all the cables and adaptors you'll need.
These are SO handy because you can just switch them out in the parks for easy and effortless charging.
Or if carrying a Portable Charger around is more your speed, this one has 15000 mAh ultra-high capacity, which will give you several charges before you need to charge it.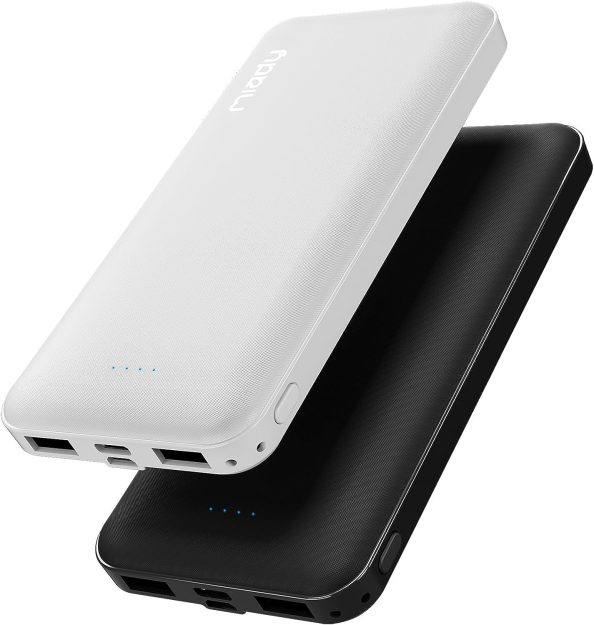 You can also charge two devices at once with his charger, including USB Type-C devices.
We can't say this enough: it gets REALLY hot in Florida and you're going to need ways to cool off. Cooling Towels like this 4-pack will help you stay cool even in that awful Florida heat and humidity.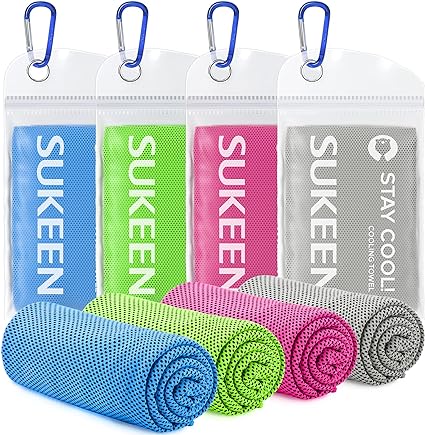 Just wet one of these babies, put it on your neck, and go. Trust us, these are a MUST.
If you just want to carry a few park essentials with you, this Belt Bag is EXACTLY the right size. You can just put it on your waist with your phone, wallet, and any other small items and you'll be hands-free the rest of the day.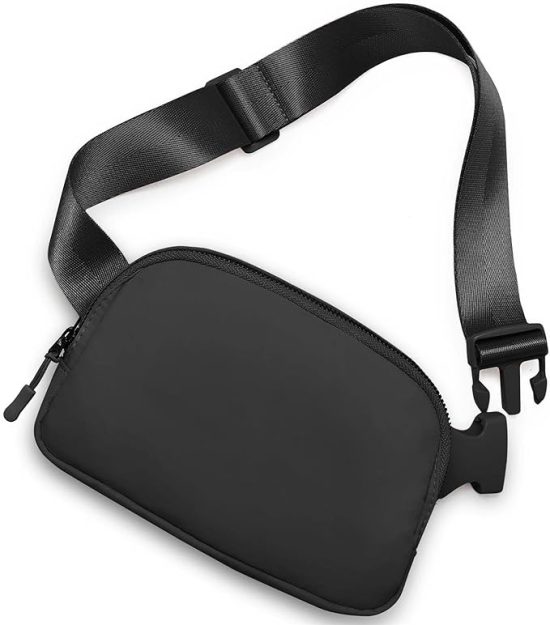 You can even get this belt bag in a variety of colors.
Another important thing we always stress is that you need to stay hydrated. Carrying a water bottle with you is a good way to do that. But you don't want just any old water bottle, right? Grab a Disney Water Bottle for your trip.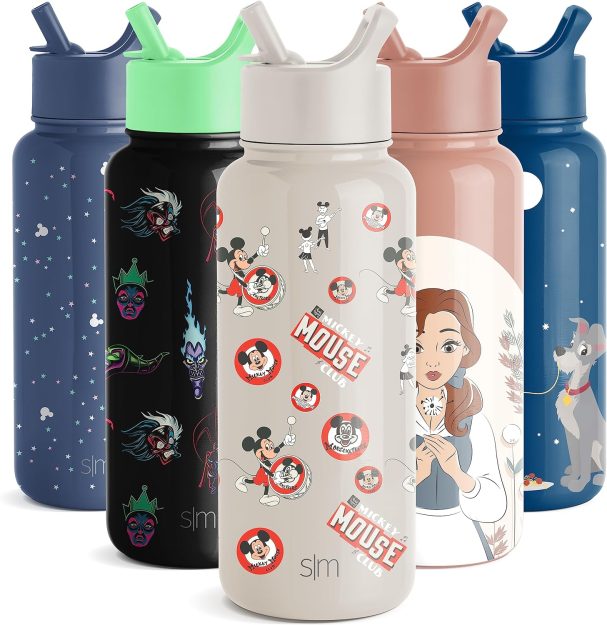 This water bottle is insulated stainless steel, comes with a straw, and is leak-proof. Plus it comes in a variety of designs.
You'll need a good carry-on bag if you're flying to Disney World. This Carry On Backpack for Women is airline-approved PLUS it's waterproof and is big enough to carry your laptop. It's even got a compartment for shoes.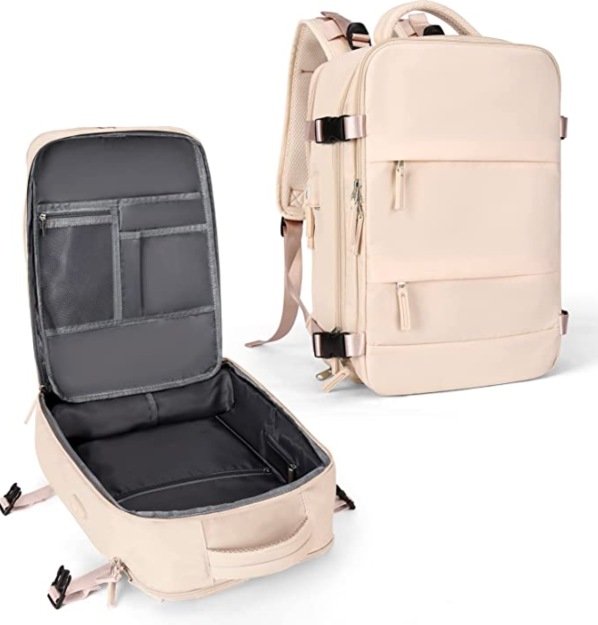 It's always a good idea to pack smart when you're visiting Disney World, and the right bags can help you do just that.
If anything is certain about visiting Disney World, it's that it WILL rain. Florida is notorious for pop-up rainstorms, so you'll want to be prepared for those. That's why carrying Disposable Ponchos is ALWAYS a good idea.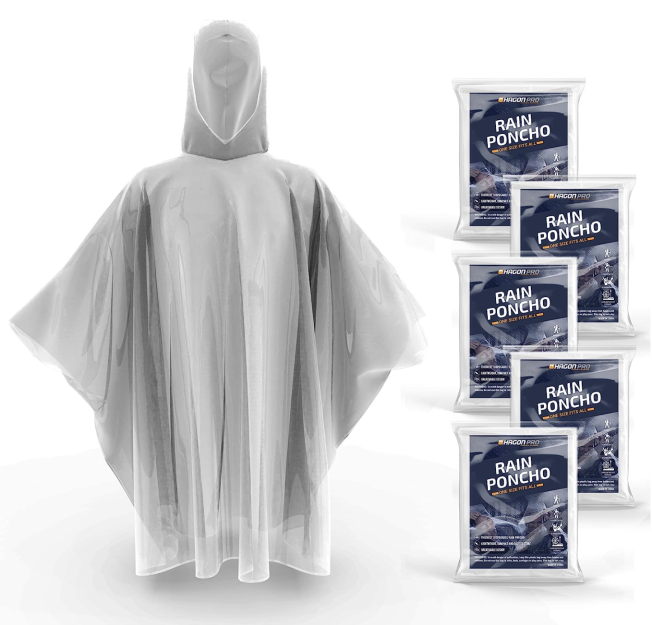 Just keep these ponchos in your parks bag and when it rains, pull them out to stay dry and once the rain ends, throw them away. Easy-peasy!
Do you prefer something a little different to carry your stuff in at the parks? We can swear by this Crossbody Sling Bag that's sorta' a cross between a crossbody bag and a backpack.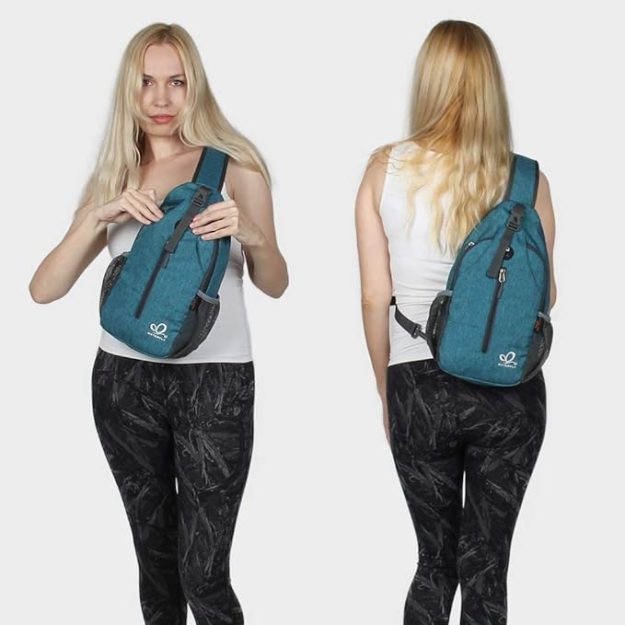 Even better? There's plenty of room for your water bottle, wallet, and the rest of your stuff.
So head on over to Amazon and grab these items while they're on sale!