Who can relate to the heartbreak of falling in love with a TV show, only to have it canceled?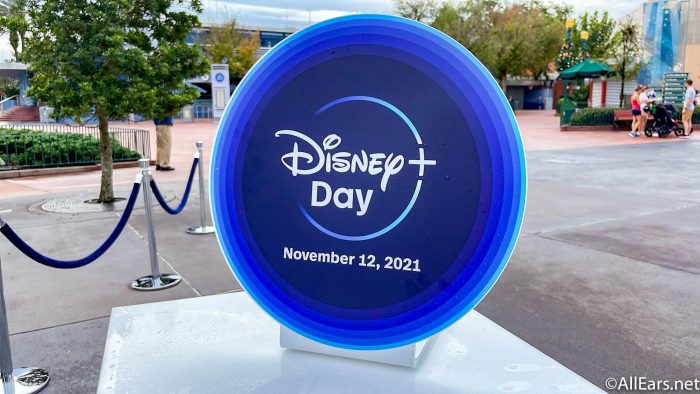 Streaming platforms like Netflix, Disney+, Hulu, and more are now producing their own hit shows, just like traditional networks have in the past. In the early rise of the "Streaming Era," many believed that original content produced by these platforms would be less prone to cancellations, as studios would have the chance to nurture new shows without the immediate pressure of ratings performance. But does the data back up that initial assumption?
To see how this theory stacks up compared to the actual data, Variety Intelligence Platform (VIP+) and Luminate collaborated on an analysis to see how often the leading U.S.-based streaming services and linear (cable and satellite) programmers have canceled TV series over the past three years.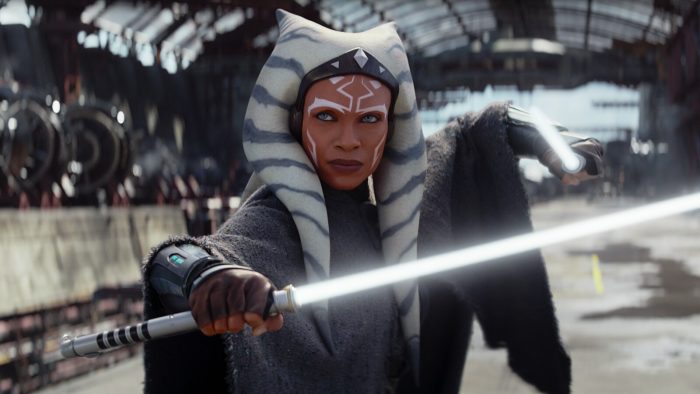 The data analyzed included all shows — both scripted and unscripted — that were canceled between 2020 and August 8th, 2023. And the statistics showed that the major streaming platforms (Netflix, Hulu, Disney+, Amazon Prime Video, Max, Apple TV+, Peacock, and Paramount+) had a combined average cancellation rate of 12.2%. This came in slightly higher than the average cancellation rate of linear television, at 10.8%.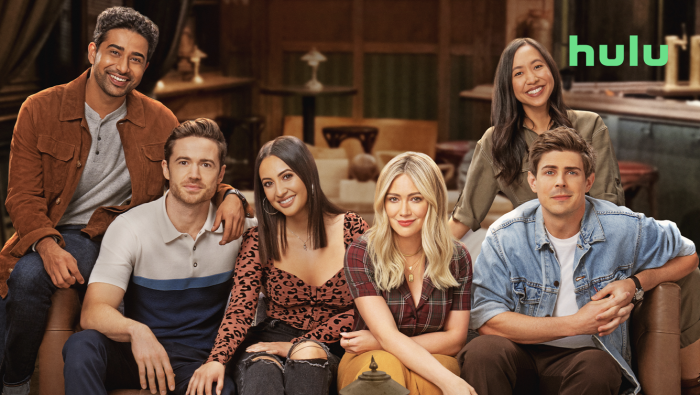 The streaming platform with the highest rate of cancellations by far was Max (formerly HBO Max) at 26.9%. This result wasn't unexpected, as the platform purged a large amount of content since the closing of the Warner Bros.-Discovery merger in 2022. Coming in behind Max with the second-highest rate of cancellations was Disney+ at 21.1%. Paramount+ (16.9%), Hulu (15.2%), and Netflix (10.2%) rounded out the top five highest cancellation rates, while Apple TV+ had the lowest cancellation rate at 4.9%.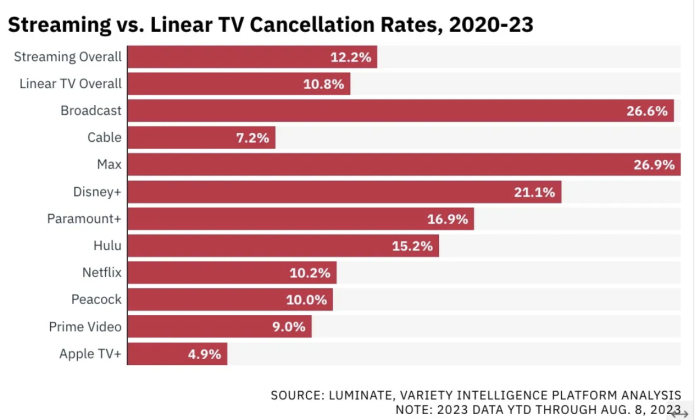 In comparing the total number of series canceled across linear and streaming, the gap between the two was small. There were 221 cancellations across all of the major streamers from 2020-2023, compared to 193 on linear television.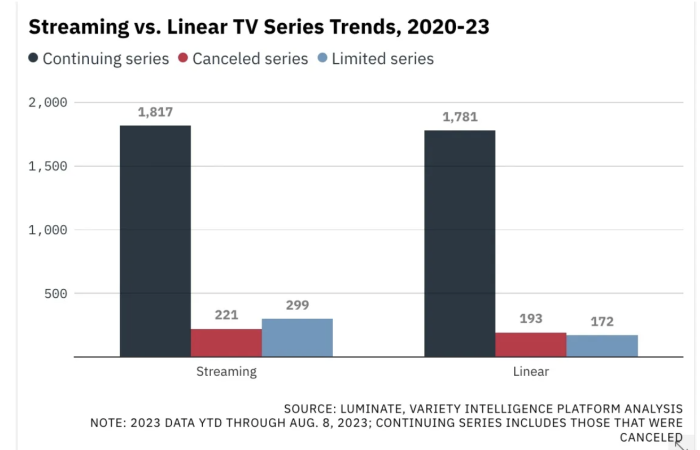 While the average cancellation rate on streaming platforms is only slightly higher than that of linear TV, it appears that so far, streaming hasn't delivered on the expectation some had that it would lead to lower overall cancellations.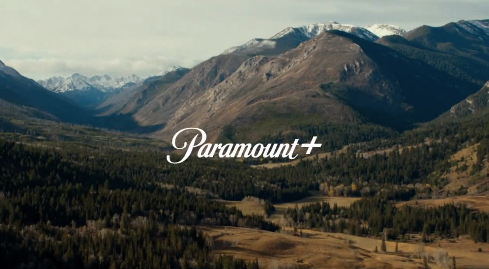 We'll continue to be on the lookout for more entertainment news, so stay tuned to AllEars for the latest updates.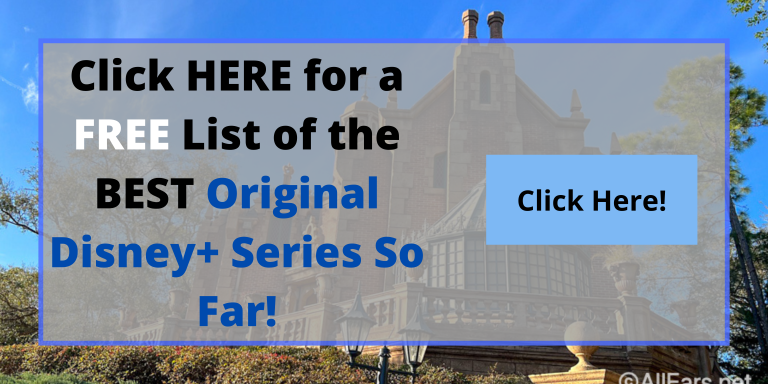 Have any of your favorite streaming shows been canceled? Share with us in the comments!