The upcoming Epic Universe — Universal Orlando Resort's highly anticipated new theme park — is going to feature lands based on some of the most recognizable intellectual properties in the world.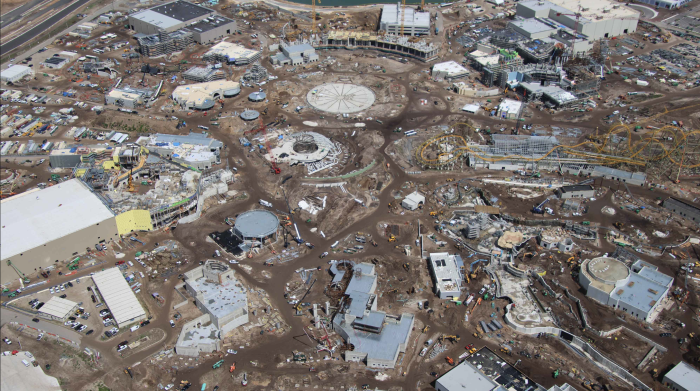 A version of the Super Nintendo World land from Universal's Japan and Hollywood parks has been confirmed, while lands based on the Universal Monsters, How To Train Your Dragon, and the Wizarding World of Harry Potter are all but confirmed. However, there's one massive media franchise that won't be there on opening day: Lord of the Rings. However, that may not be the case for long…
The rumors of a land based on The Lord of the Rings — J.R.R. Tolkien's long-beloved Middle Earth epic that has inspired numerous adaptions including Peter Jackson's iconic film trilogy — coming to Universal have been going strong for years. They began in earnest in 2010, when the following was featured in a Universal guest survey:
"Imagine if you will a world unlike any you've ever visited before: it's Middle Earth, the ancient and beautiful land forged by J.R.R. Tolkien as the backdrop for his two most well known creations, Lord of the Rings and The Hobbit. Walk as a human among dwarves, elves, orcs and hobbits-all faithfully recreated and portrayed in the spirit of the original characters as they appeared in both the books and the movies. In this land you'll experience one-of-a-kind rides and attractions that bring to life some of the most memorable experiences of Tolkien's world including Bilbo's hobbit hole, the fortress at Isengard (before it was destroyed) and even the dark world of Mordor, including the terrifying volcanic Mount Doom."

Universal Studios Orlando
For several years after the survey question was made public, rumors circulated amongst theme park fans that both Universal and Disney were negotiating for the LOTR rights, to complement or compete with Universal's then recently opened Harry Potter lands respectively. By the late 2010s/early 2020s, the rumors had solidified into Universal having "secured" the rights, and working on a LOTR land for Islands of Adventure.
According to reports, this land would take over some or all of Islands of Adventure's Toon Lagoon. Allegedly the land was to include "elaborate walkthrough recreations of The Shire, including Bag End, the home of Bilbo Baggins as well as a couple rides." These rides would have allegedly included a re-themed and heavily expanded rapids ride that used the bones of the park's preexisting Popeye barge ride, and possibly a new attraction using the Spider-Man/Transformers Scoop ride system.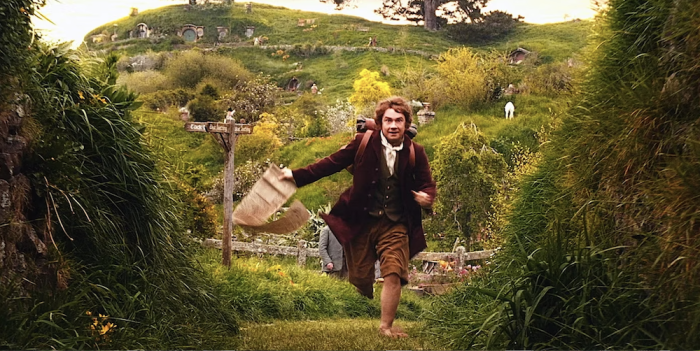 That brings us to Epic Universe. While the Lord of the Rings franchise won't be part of the park's opening day lineup, it's supposedly planned to be the park's first major expansion. According to these rumors, a massive 20 acre expansion pad is eyed for the Lord of the Rings. The plans for this land allegedly include two distinct themed areas: a full-scale recreation of the Shire's Hobbiton and Bag End. From there, guests could cross a river and enter a remarkable scale version of Rivendell, complete with massive waterfalls and screens disguised as windows that would make the Middle Earth landscape appear endless.
As has become commonplace for massive IP-based lands, there would be themed shopping and dining, as well as several small attractions and two major E-Tickets, including one starring Gandalf.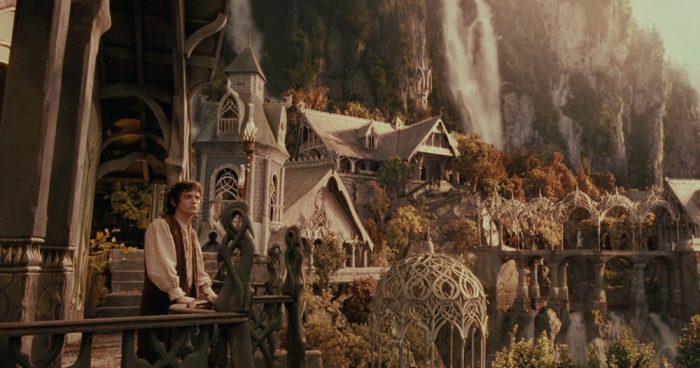 While this alleged Lord of the Rings expansion plan sounds incredible, it's important to note that throughout theme park history there have been countless Phase 2 expansions for newly opened theme parks that have never seen the light of day (RIP Western River Expedition and Beastly Kingdom), so all should be taken with a grain of salt.
Are you hoping Universal does eventually build a Lord of the Rings-themed land at some point, either at Epic Universe or Islands of Adventure? Let us know in the comments below.