The situation with COVID-19 continues to change and develop. AllEars will be bringing you the latest relevant news that could affect a theme park visit.
The COVID-19 pandemic changed Disney World in some major ways and we continue to feel those effects to this day.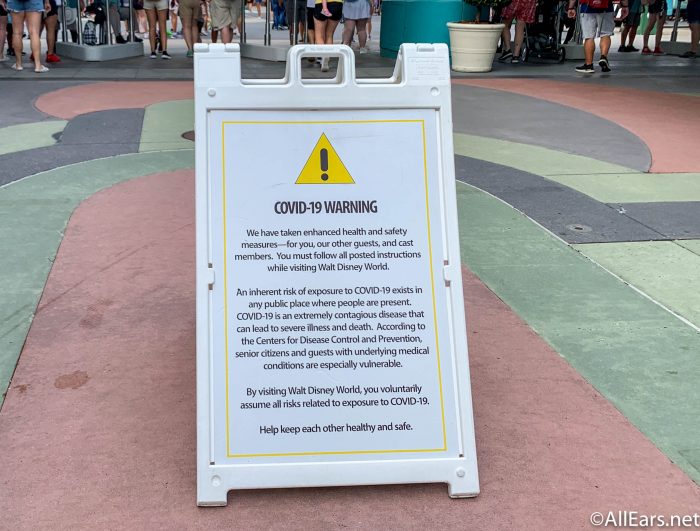 Certain things that closed or were temporarily suspended due to COVID-19 still haven't returned to the parks, and new policies and technologies implemented during COVID-19 have stuck around. But in many other ways, Disney is back to "normal." The United States saw a summer wave of new COVID-19 cases which might have you wondering whether you should be worried about COVID in Disney World again. Here's what we know.
The COVID-19 Situation in General
According to NPR, the U.S. has been seeing a "summer wave of new COVID cases." Though most individuals thankfully are not getting severely sick from this latest wave, hospitalizations are up and some places may be encouraging mask usage once again.
NPR's Maria Godoy spoke with a doctor who said the hospitalizations appear to be mainly occurring for older people.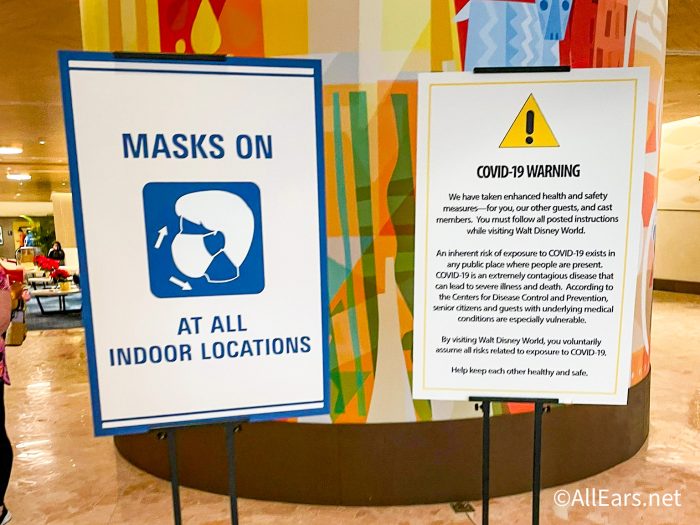 The CDC data for the United States as a whole shows the trend for hospital admissions has seen around an 18% increase in the most recent week, while the percentage of deaths has also seen an increase of around 21%.
As ABC News points out, hospitalizations rose for the 6th consecutive week recently, but the metrics still remain at low levels (much lower compared to this same time last year and in 2021).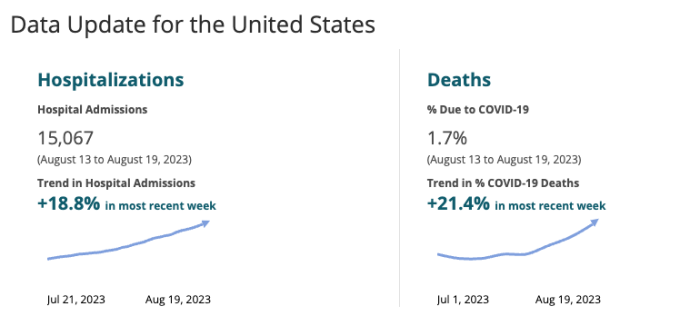 The EG.5 variant currently makes up the largest portion of new cases in the U.S. According to CBS News, there has been no evidence of increased disease severity with this variant. But health authorities are also tracking other variants.
Another concern is the BA.2.86 variant because there are 35 mutations on the spike protein (what the virus uses to enter our cells). That high number of mutations could enable the virus to "evade the protection provided by COVID vaccinations and prior infections."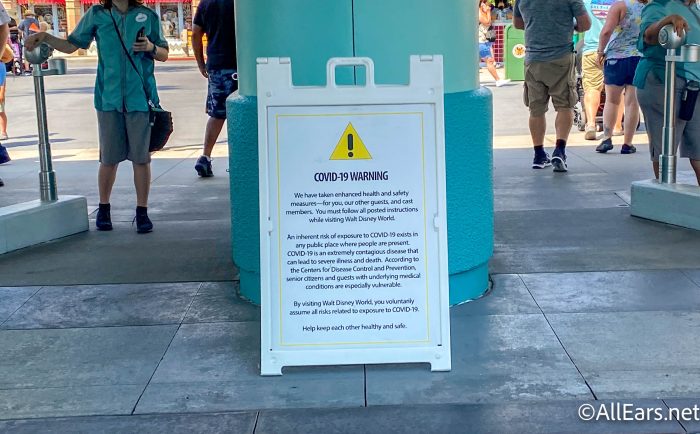 ABC News shares that experts previously told them that the new variant might be more transmissible but there aren't indications to show that it'll cause more severe disease. For now, the prevalence of this variant is very small.
There isn't enough data to know if this new variant will cause a wave, and thus far the CDC has indicated that (based on what it knows right now) existing tests and medicines appear to be effective in detecting and treating the variant. But scientists are evaluating the effectiveness of a new booster that could be approved by mid-September.
COVID-19 in Florida
That's a look at COVID-19 generally, but what's going on in Florida specifically? According to U.S. News and World Report, when sorted by state, Hawaii and Florida have actually seen the highest rates of new COVID-19 hospitalizations recently.
Maryland and Florida have also seen 3.4% of their total deaths attributed to COVID-19 during one week ending on August 19th, "doubling the national percentage."
A report from the Florida Department of Health shows how new cases in the past 10 weeks (and new case positivity in the past 10 weeks ) have generally been on the rise, though there was a slight decrease between August 4th and August 11th.
The CDC shows that COVID-19 hospital admissions in Florida have been increasing as of late…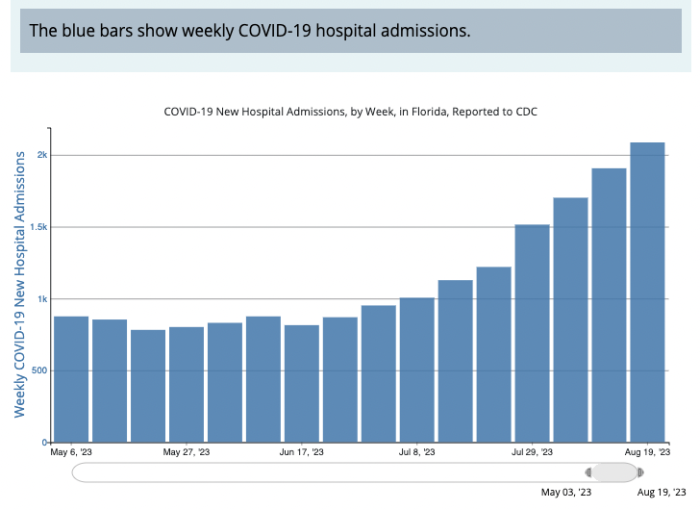 …along with the number of currently hospitalized COVID-19 patients.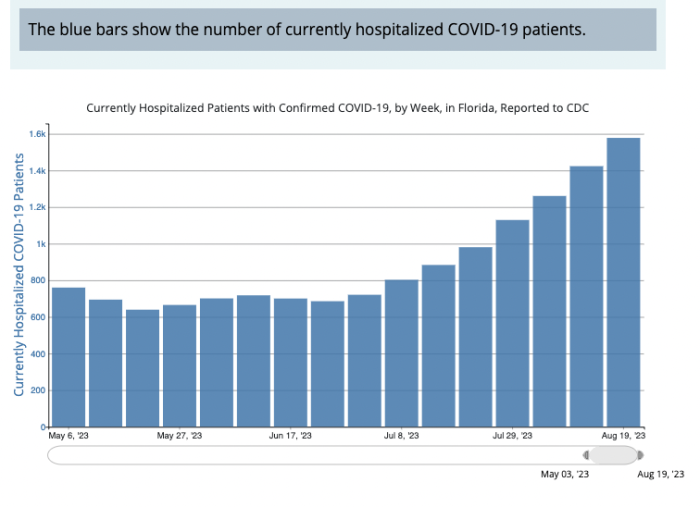 While numbers might be on the rise, they are far below some of the peaks seen in 2022 and 2021.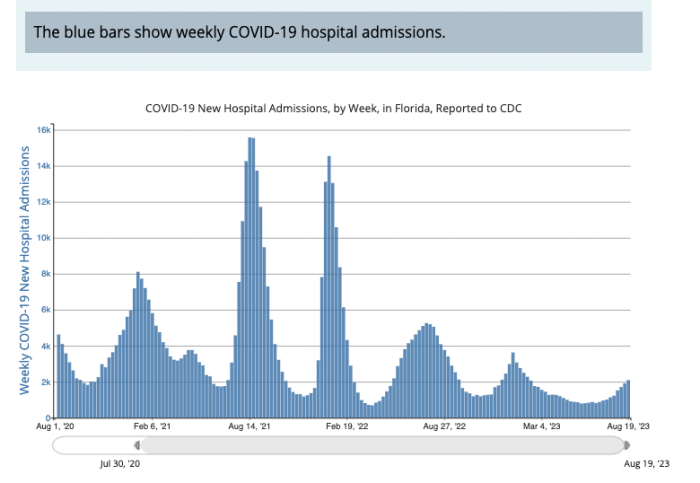 When it comes to the specific counties within which Disney World is located (Orange County and Osceola County) here are a look at the numbers.
The CDC shows that there has been an increase in hospital admissions but the COVID-19 hospital admissions level remains low.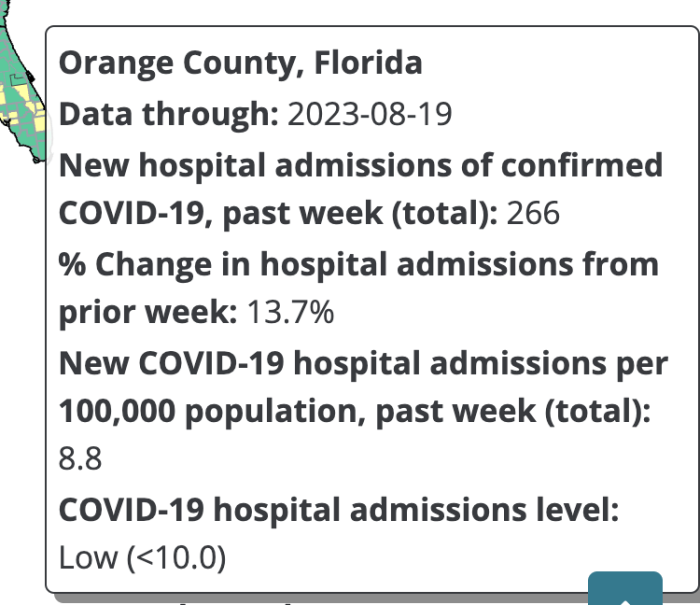 For Osceola County, it looks like there has been a decrease in hospital admissions from the prior week, but the overall COVID-19 hospital admissions level is at medium.
Disney World's Policies
Thus far, Disney has NOT changed any of its policies surrounding COVID-19. The Disney World website continues to note that "face coverings are optional for Guests in both indoor and outdoor locations."
They also share that there is access to handwashing facilities and hand sanitizer dispensers in the parks. You may not find many of those hand sanitizer dispensers anymore though, so we highly recommend bringing your own hand sanitizer when you visit if that's something you're going to want to use regularly.
Should You Mask Again?
With COVID-19 numbers increasing and certain spots encouraging mask-wearing again, some might be wondering whether they should be masking again. The New York Times reports that "Experts say it makes sense to increase precautions, including turning back to masks."
Dr. William Schaffner (a specialist in infectious diseases at the Vanderbilt University of Medicine) recommends that those 65 and older, those with an underlying condition that makes them more vulnerable to disease, and those who are pregnant wear a mask whenever they are in a relatively confined, crowded indoor spot.
The more people who are within 3-5 feet of you can increase the chance of getting infected, according to one doctor. Time is also a consideration. Quick trips might be less risky than all-day stays in a busy spot.
Dr. Andrew Pekosz (a professor of molecular microbiology and immunology at the Johns Hopkins University Bloomberg School of Public Health) shared that 10 minutes is a good number to keep in mind. If you'll be in an indoor spot for longer than that, you might want to consider putting on your mask.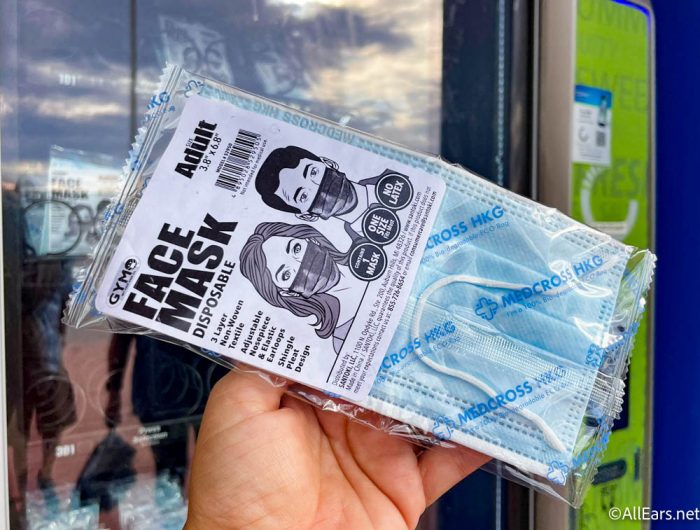 Dr. Schaffner noted that when outdoors if you're in a place where people are "jammed together and yelling" (like a sports game or concert) you may want to wear a mask.
Dr. Lindsey Marr (an expert in the airborne transmission of viruses at Virginia Tech) recommends wearing N95, KN95 or KF94 masks. Keep in mind that to be effective, the mask should fit snugly across your face and cover your nose and mouth.
Additionally, if you have been exposed to someone with COVID-19, the CDC recommends that you wear a mask for 10 days when around other people.
What Can You Do If You're Worried?
NPR notes that in addition to masking, you can "build up your defenses against the virus" by: "sanitizing your hands before touching your face, social distancing from others and getting an updated booster shot when the new vaccines are available."
Your comfort level will obviously depend on your personal preferences, medical situation, and other factors. We will continue to keep an eye out for updates and let you know what we find as this develops. Stay tuned for more news.
Join the AllEars.net Newsletter to stay on top of ALL the breaking Disney News! You'll also get access to AllEars tips, reviews, trivia, and MORE! Click here to Subscribe!